Overview
You might be forgiven for thinking that cruising and diving are for different clientele, but not anymore. Passengers aboard Captain Cook Cruises – Fiji's Cruising Line want more than a cruise, they want to experience their destinations both culturally on land and in the water, whether that's kayaking, snorkelling or scuba diving.
The diving on board Captain Cook Cruises is pretty much the same as resort diving, except that your 'floating resort' moves location every evening and each day you get to dive a new and usually remote and rarely dived location. What's special about this floating hotel is that it takes you to some remote locations, and some rarely visited pristine dive sites.
Like a dive resort, Captain Cook Cruises has dive instructors and guides, dive gear and boats. There are usually a couple of dives a day which gives the opportunity to dive about a dozen sites in a week's trip. Here's  little video that shows how you can learn to dive, and what the diving's like, aboard a Captain Cook Cruise.
If you'd like to learn to dive with Captain Cook – no problem, they have PADI Qualified Instructors who can teach Open Water and Advanced dive courses. There is a pool aboard the Reef Endeavour, so you can complete all your qualifying skills easily and comfortably without even stepping off the boat.
After that, you are ready for your first open water dive and the instructor will find a shallow, sheltered spot close by where you can experience the thrill of your first dive on a colourful coral reef in warm, clear waters.Then you can sign up for as many of the dives as you like.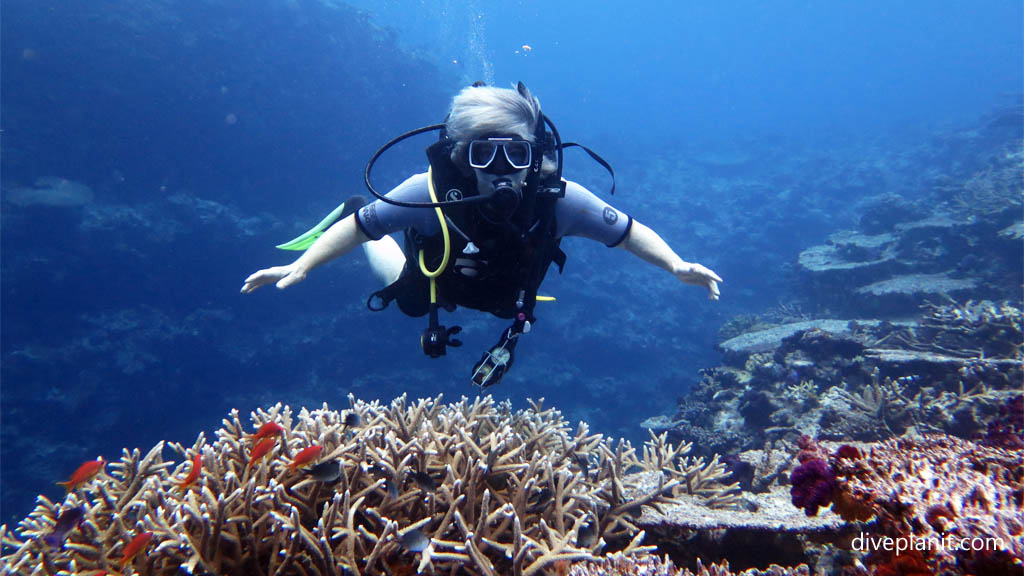 On a cruise with Captain Cook you can still do 'hard core' diving – just without the hard work. Even doing two dives each day you still have plenty of time left over for relaxing, going ashore, joining the cultural activities, and other water sports like kayaks, SUPs and snorkelling.
Captain Cook Cruises has a number of different routes and itineraries through the Fiji Islands. Check out the available routes and dates on the Captain Cook Cruises website directly. A 3-night cruise will include some pretty special dive sites in the yasawa Islands, while longer cruises such as the 7-night Four Cultures or Colonial Cruise take you to world class dive sites around Vanua Levu and Taveuni. The 11-night Lau and Kadavu cruise will take you to even more remote Fijian islands, for some fantastic diving and snorkeling, and some pretty amazing scenery.
Facilities
| | | | | |
| --- | --- | --- | --- | --- |
| Training School Type: | PADI | | Nitrox Fill: | |
| Air Fill | | | Number of Guides | 3 |
| Gear Hire | | | Number of Boats | 3 |
| Gear Sales | | | Number of Dive Sites | 20 |
| Gear Servicing | | | Accommodation | |
Location
The Captain Cook Cruise Ship docks at Denarau Marina, near Nadi
What to expect
The trip starts with a chat to the Dive Master to discuss capabilities and experience, who's up for what, and most importantly what's in store for us. You can read about each of the dive sites in advance, or you can just tell the Dive Master you'll be up for every dive!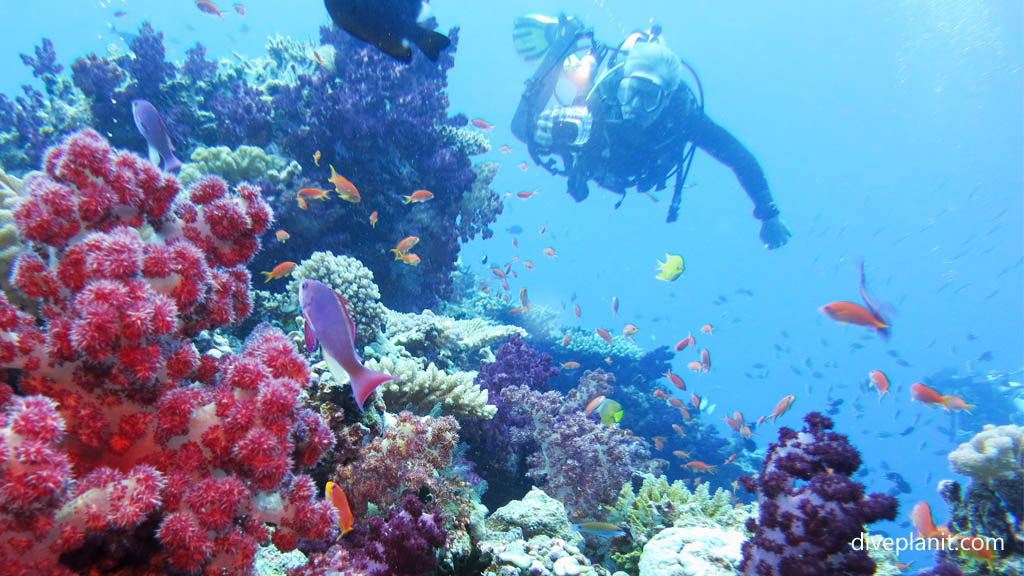 Usually as the sun is setting, the ship sets off for a new destination and each morning you awake to a new vista from your window. After breakfast the Dive Master confirms the dive sites for the day and the divers confirm whether they are up for it … and that's pretty much it.
Next step is to turn up at the stairs with your basics and camera and step aboard the tender. The boatmen will have loaded every diver's full set of tank, BCD and regs and laid them out on the floor of the spacious tender in front of where you'll be sitting. The weight belts are all kept on board.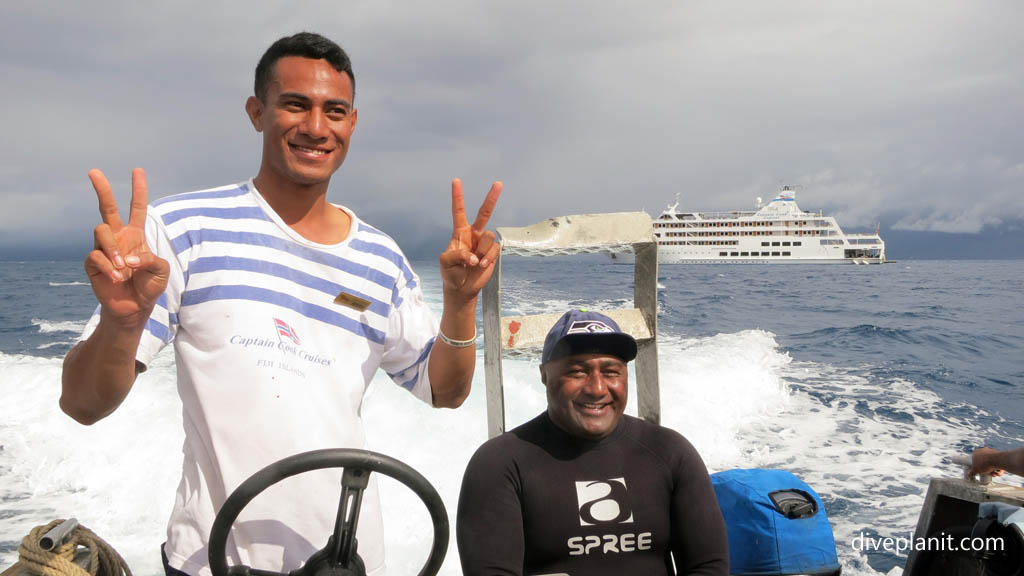 The furthest commute to any site is 30 minutes across the flat waters of the bay, or along the sheltered coast line. The shortest is just 3 minutes which hardly gives the Dive Master time to complete his dive site brief. Entry is a straight forward backward roll off the low flat side of the tender.
The Dive Master usually leads the little group and the Dive Guide brings up the rear, keeping the photographing stragglers in sight as each diver picks their desired depth and ambient light on the sloping coral covered reef.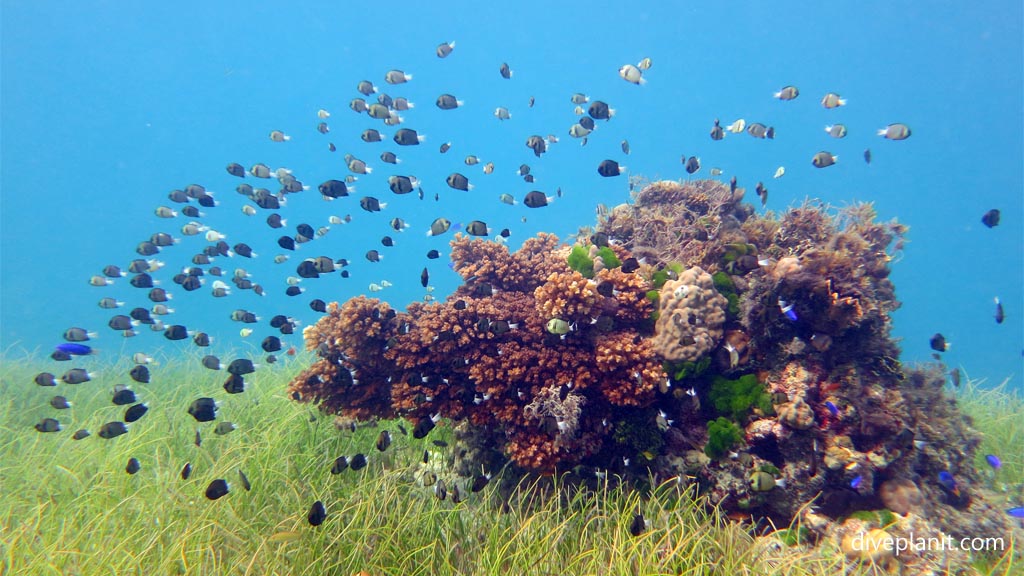 It doesn't really matter what sites are selected each day from those available. They are all 'sites less dived' – so the coral is in great condition and our little party is the only group there.
A couple of the sites are pretty special. Both the Great White Wall and Rainbow Reef in Taveuni, which are included on the Colonial Cruise itinerary, are rated world class dive sites.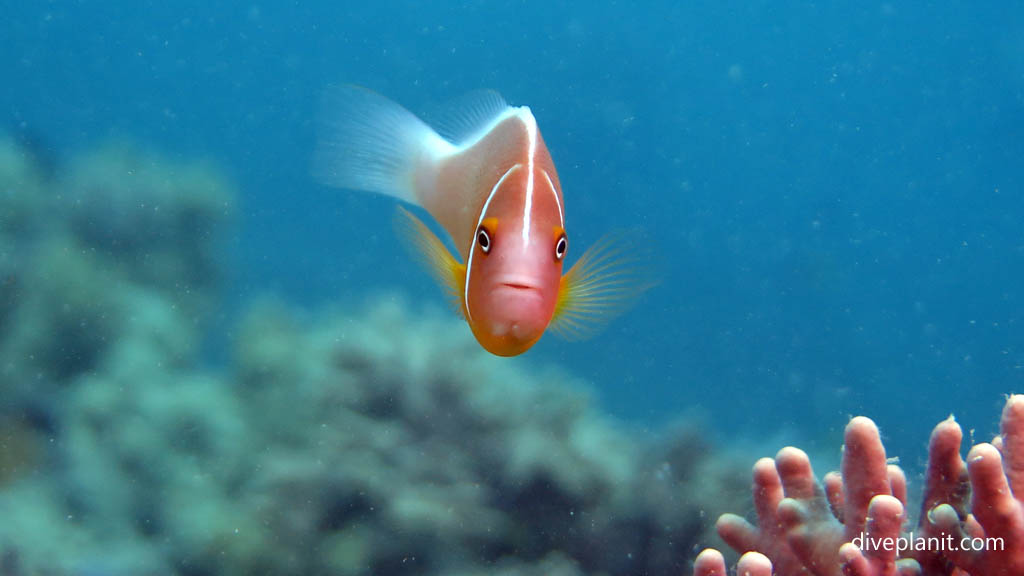 Because this is a cruise, with lots of other passengers on different non-diving shore excursions each day, divers need to keep to a reasonably strict schedule so everything can be coordinated well and the ship isn't left waiting for stragglers. Dives are usually limited to 45 minutes (or 50 Bar).
The waters are clear and the surface rarely has more than the slightest swell. Exiting via the broad stairs at the rear is easy, as once again the strapping Fijian boat hands do all the heavy lifting of the gear.
You can usually see the mother Ship – Reef Endeavour – from the dive spot, and as you head back along a tropical, usually uninhabited coastline, you'll find yourself reflecting on how privileged you are to be able to dive these remote sites from the comfort of a floating hotel.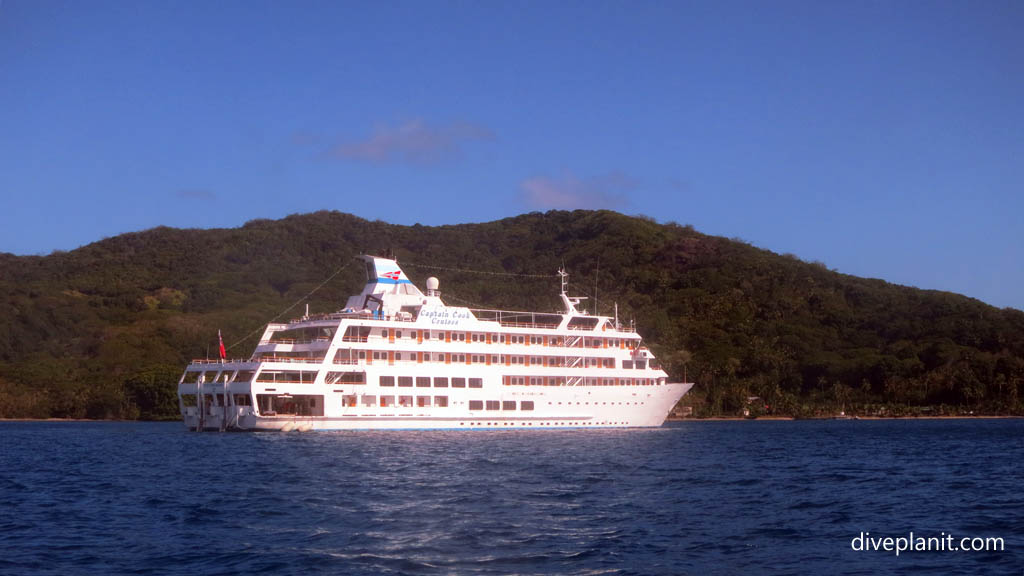 At the ship, walk off the tender, shower and change; then it's off to the Reef Room or the lounge bar to review the photos, check the maps and write up dive logs. Once again the boatmen take care of the gear, and set up and ready for us the next day's dive.
If you are the kind of person who like likes to explore pastures new both culturally and physically, both above and below the water line, then a diving cruise aboard the Reef Endeavour is definitely for you.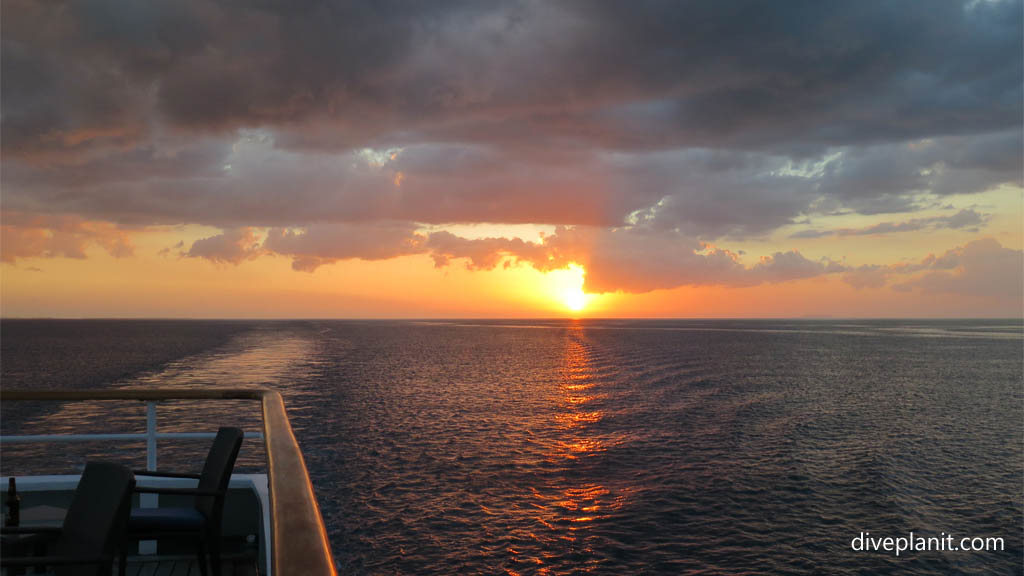 Pricing / availability enquiry