Site Overview
Dive Centres
Site Type:
Reef Wall and slope
Depth:

Top: 5M

Bottom: 22M

Location:
Vatu-i-ra northern Viti Levu Fiji
Instant Replay dive site in Vatu-i-ra has an amazing variety of corals hard and soft, and a great diversity of colourful marine life. As you progress along the reef towards the point, the current slowly picks up; but if you can get into the shadow of the reef, there's a sheltered shortcut which brings you back out onto the reef further upstream of the current and you can 'replay' the last part of the dive again, and again, and again…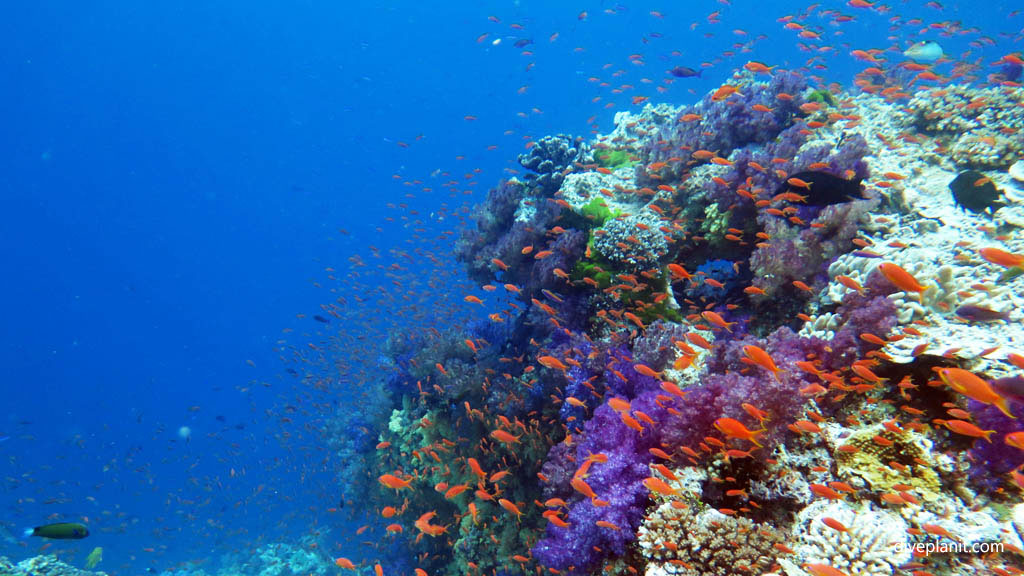 Instant replay is an internally curved arc of reef from 5 to 11m, with a shallow sloping escarpment of coral fragments from 11m down to 25m.
On this slope there are numerous picturesque coral stacks.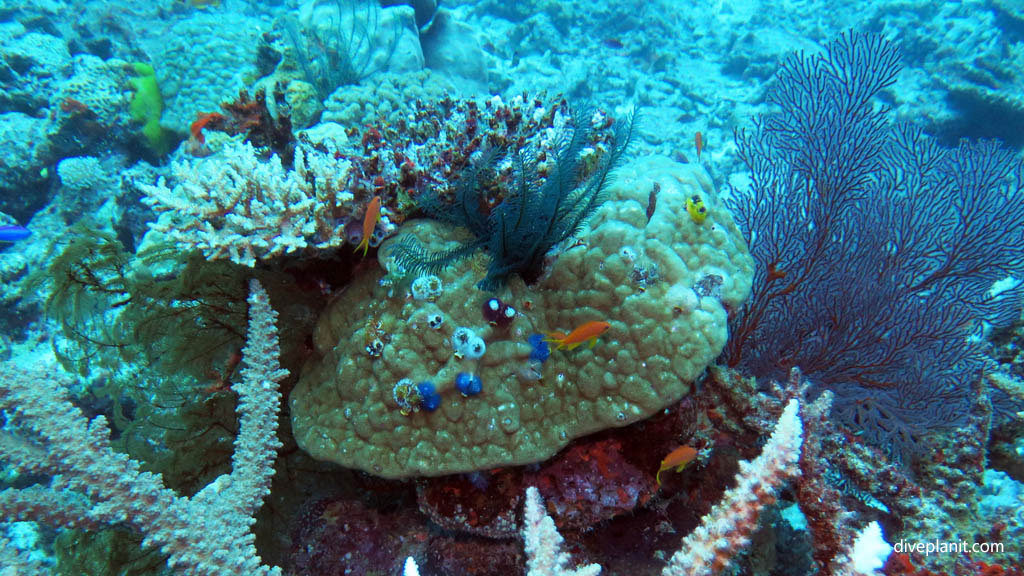 You'll find amazing areas of soft coral as well as the hard stuff!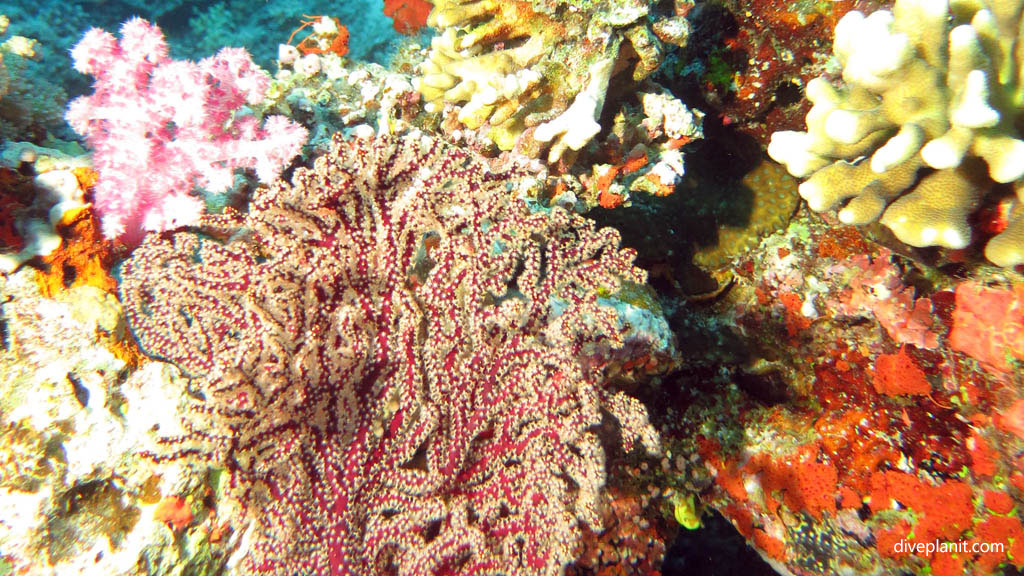 On the bottom, you'll find grey reefies having a snooze.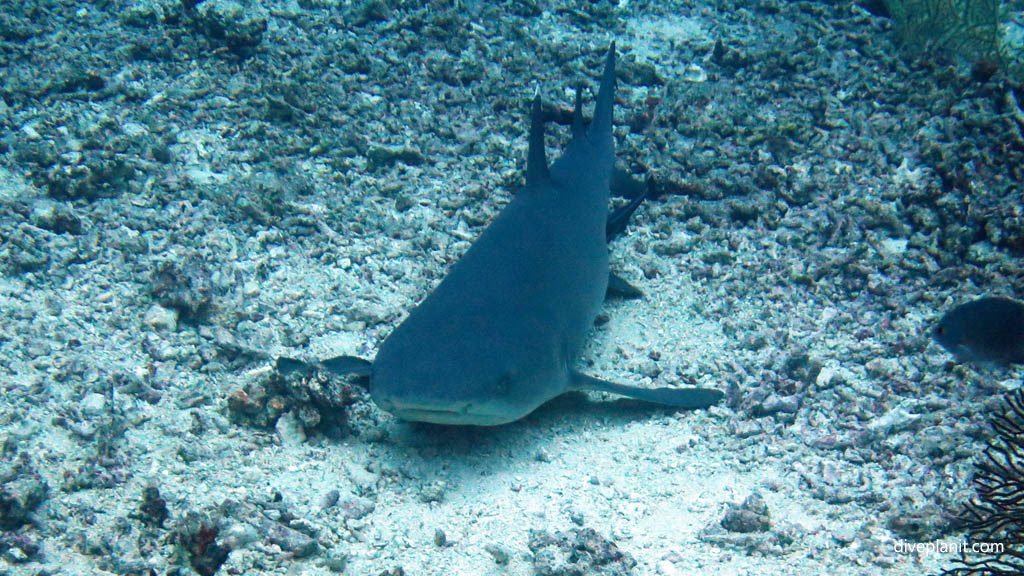 And also a Giant Moray or two.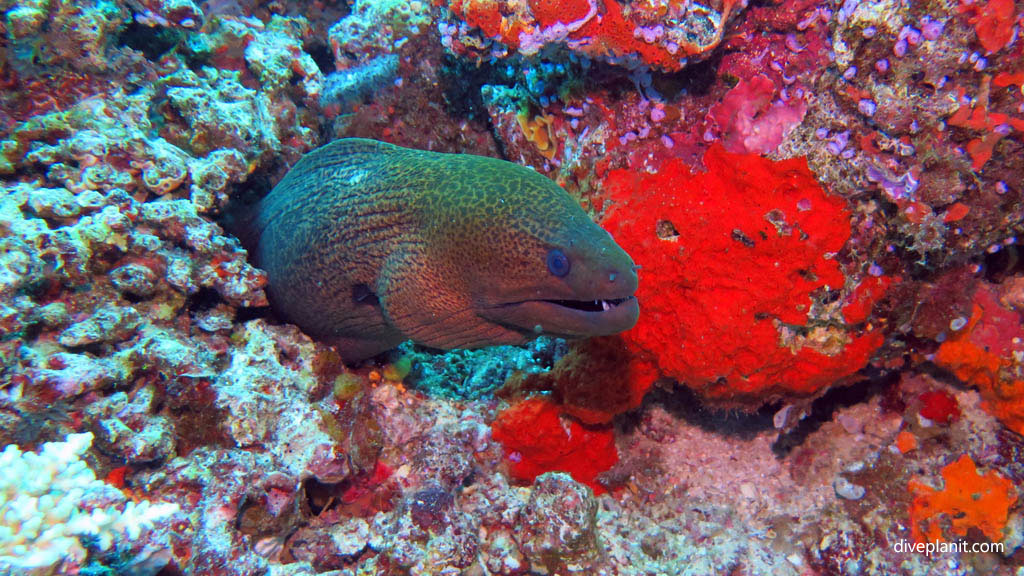 The interesting part of the dive is at the end where the curved reef wall gets steeper and comes to a point – pointing directly downstream.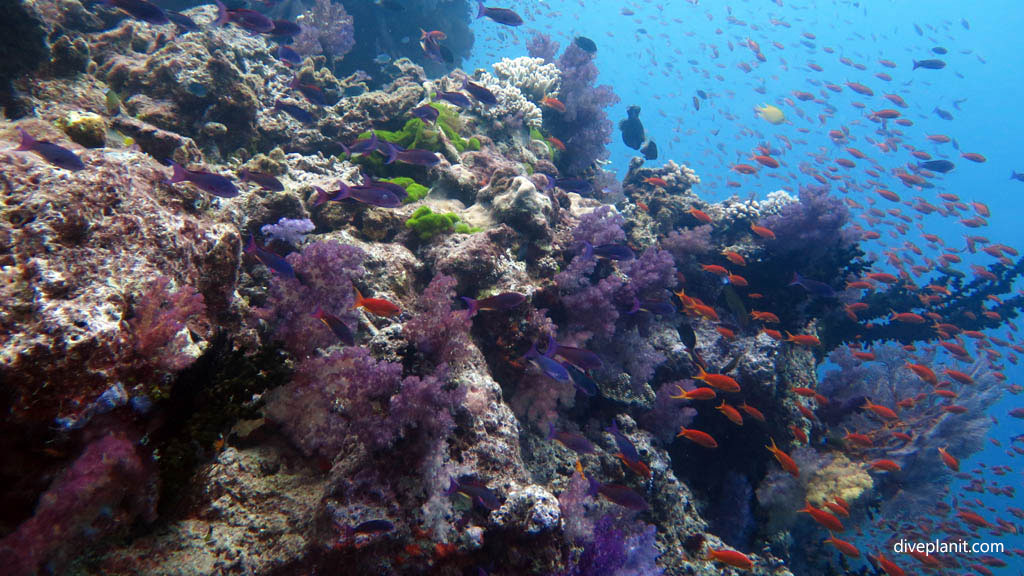 The current accelerates as you work towards this point and by the last 20m of reef you're literally bowling along.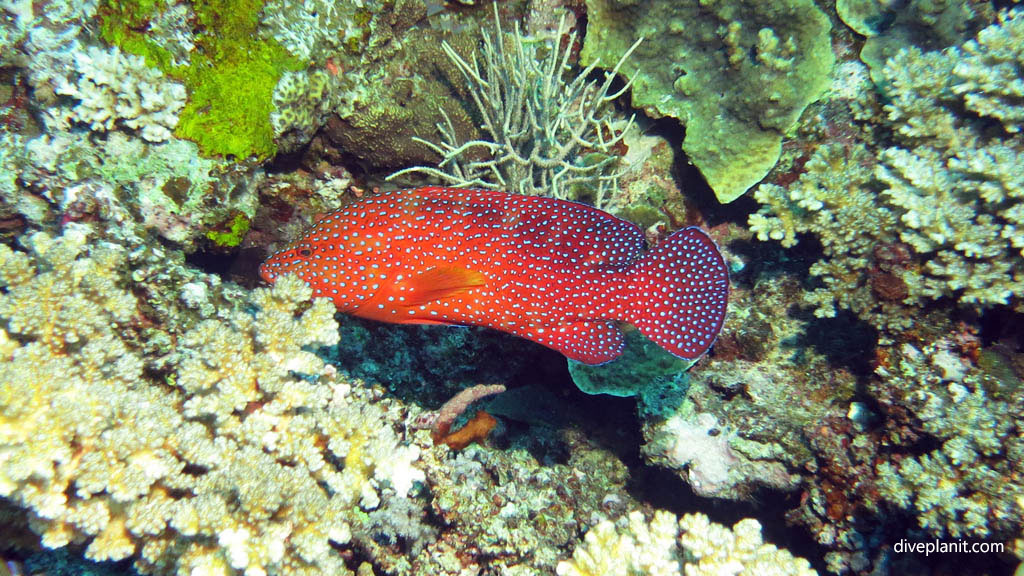 The reef is actually prettiest at this point – too bad you're zooming passed.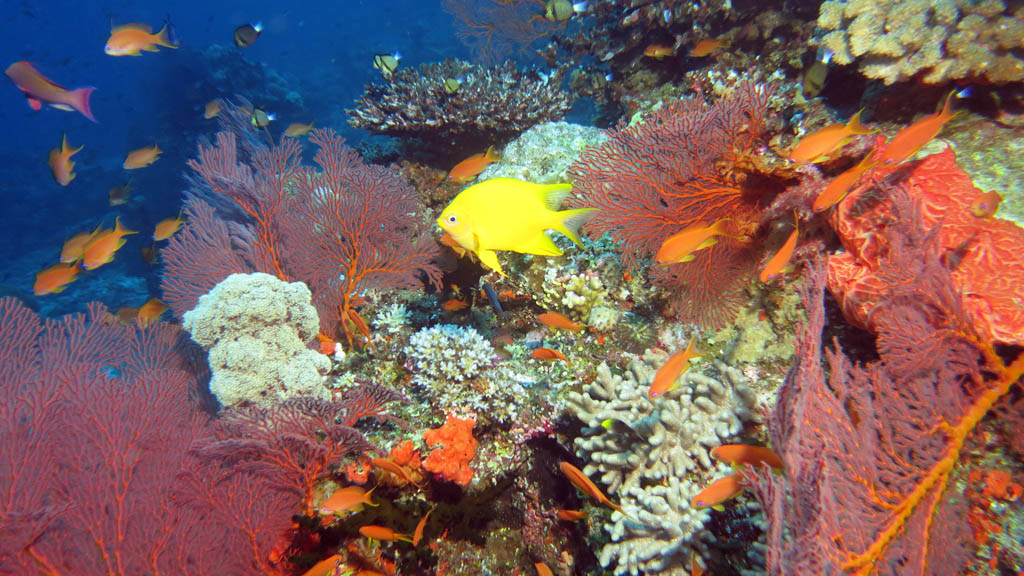 The knack is to dip into the shadow of the point, where you find a slot pointing directly back. In here you'll find a calm like the eye of the storm with a sweetlips gazing peacefully at you or having a clean wondering what all the fuss is about.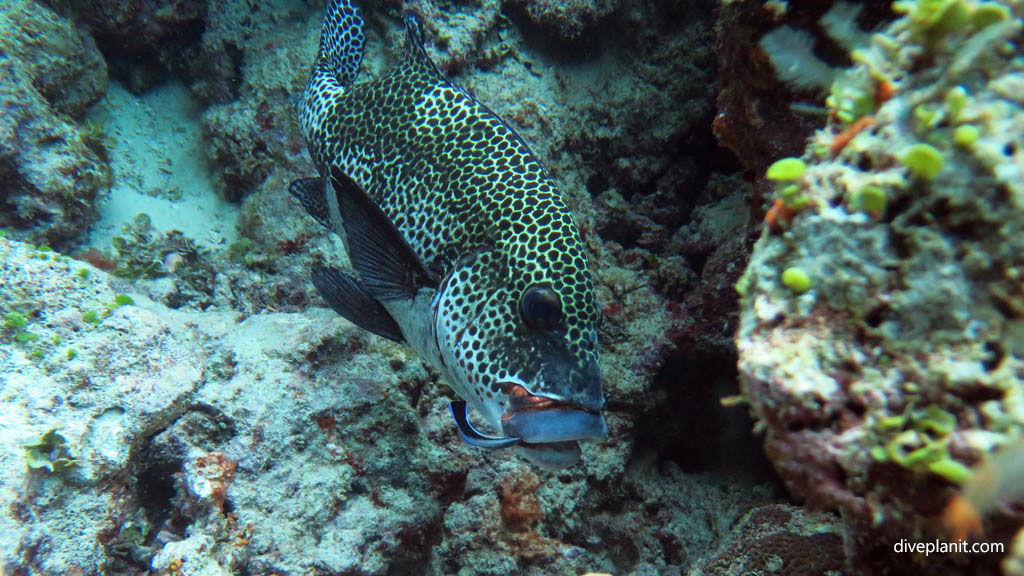 Head up this slot passed him, stay low to the rock floor, and then you'll find a chute which leads down to the left.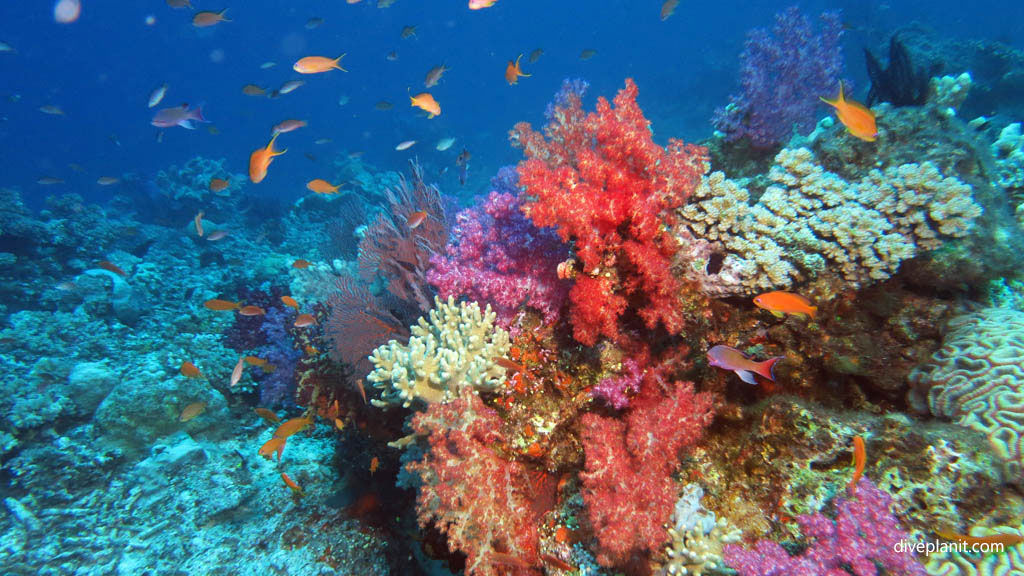 Scoot down the chute and you'll end up back where you were 5 minutes ago bowling along the reef. Instant replay!!!