Introduction
Location
Resorts
Local Info
Dive Sites
Enquire Now
Lord Howe Island should be very high on your bucket list – it's one of the Best Diving Destinations in Australia. Here's why…
Imagine you had to design the perfect place for an adventurous scuba diver to escape to for a week's diving holiday. You'd probably go for an island, where it's not too warm and not too cold (maybe where tropical, sub-tropical and temperate ocean currents converge). You'd probably want a nice long reef around a lagoon, so you could dive and snorkel inside the lagoon, and explore more adventurous stuff outside in the nooks and crannies, gullies and arches.  Then you'd probably give the island some sharp drop-offs for some nice submerged walls, and maybe add a few small islands around to create a variety of dive sites.
You'd probably want a beach where you could snorkel with turtles (let's call it Old Settlement Beach), and another where you can feed fish and snorkel with reef sharks (- we'll call that one Ned's).  To ensure we get some pelagics we'd put it on a volcanic remnant pretty far offshore with drop-offs of down to 3000m around it.  Then, just to round it all off we'd put another completely uninhabitable pinnacle surrounded by its own unique marine eco-system just a tantalisingly short distance away (we'll call that Ball's Pyramid).
Fortunately, we don't have to design and create it – this adventure playground is already manifest in the form of Lord Howe Island.  Just 700 km east of Port Macquarie, that's 100 minutes flight from Sydney or Brisbane, and it is part of NSW.  It has everything described above, hills and mountains to climb, and a thriving community providing top-class accommodation and dining. Plus a great dive centre: everything you need for scuba diving Lord Howe Island.
As well as the diving, there are stacks of other adventurous (and not so adventurous) activities – a great choice for those with non-diving partners.
Lord Howe Island is due east of Port Macquarie, about 100 minutes flying time from Sydney and Brisbane, with daily Qantaslink flights from Sydney.
Getting There
Currently, Qantaslink operates flights from Sydney on a daily basis.  You will need to choose a day when demand is low to get the best possible fair or use your reward points.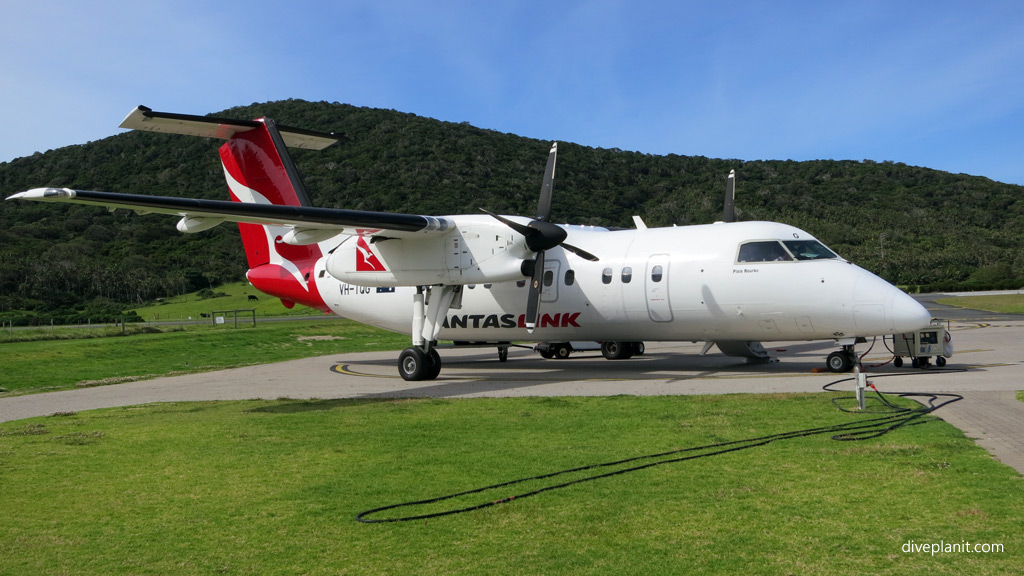 Please note: The weight limit on Lord Howe flights is normally 14kg per person of checked baggage and 4kg of carry-on baggage. You may carry up to 23Kg checked luggage, but QF cannot guarantee this amount will be uplifted.
Where to Stay
There is a range of accommodation to choose from to suit most budgets, from self-catered apartments such as Somerset, Ebbtide, Leanda Lei, and Milky Way Apartments, to all-inclusive 5-star options such as Pinetrees Lodge and Arajilla Retreat. Diveplanit provides diving and accommodation packages with Pro Dive Lord Howe Island.
Somerset Apartments
Somerset is situated between Neds Beach and the Lagoon, on a level area of Lord Howe Island, allowing easy walking and biking to nearby shops, restaurants and the Visitor Centre. The accommodation is nestled in subtropical palm groves with tracks meandering through the palms and gardens, giving a sense of seclusion. Somerset has a studio, one, two and three bedroom apartments.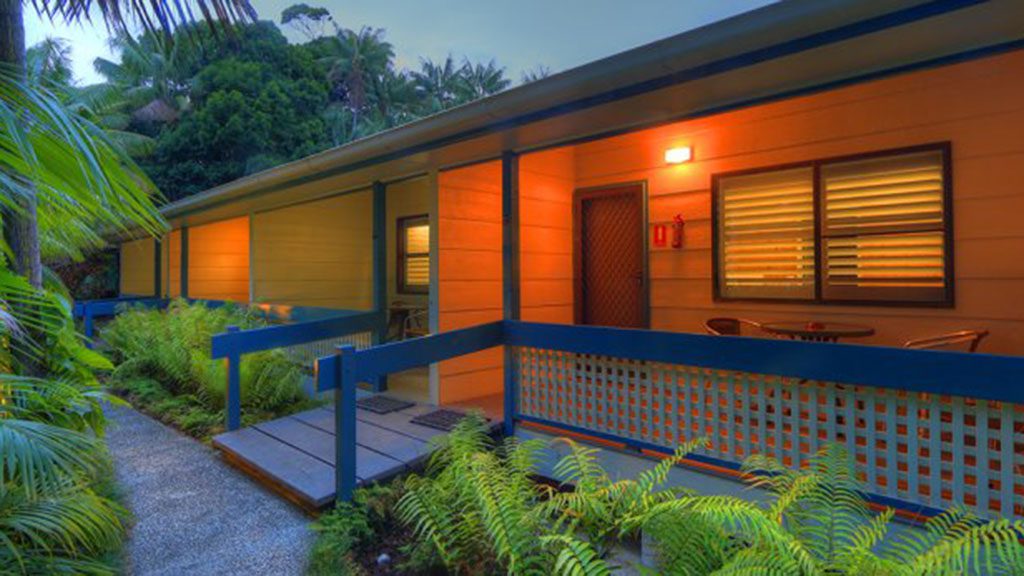 Ebbtide Apartments
All five apartments are fully furnished offering simple comfort suited to the natural beauty of the Island, with kitchens with gas cooktop and oven, separate living, bedroom and ensuite. The three adjoining Garden Units (below) have a queen and single bed, ideal for either couples, small families or family groups.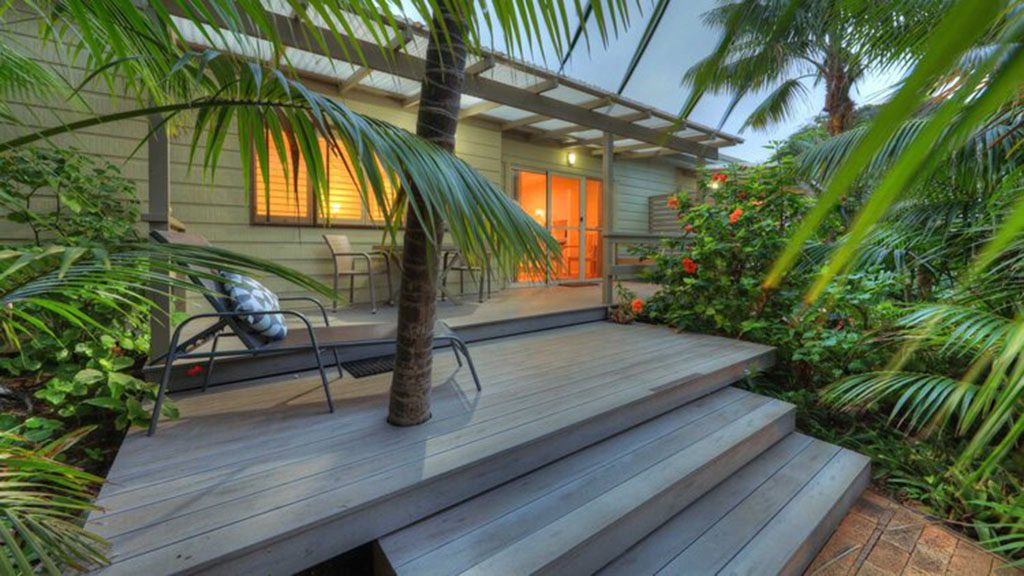 All decorated tastefully inside, and each with its own garden and barbeque area.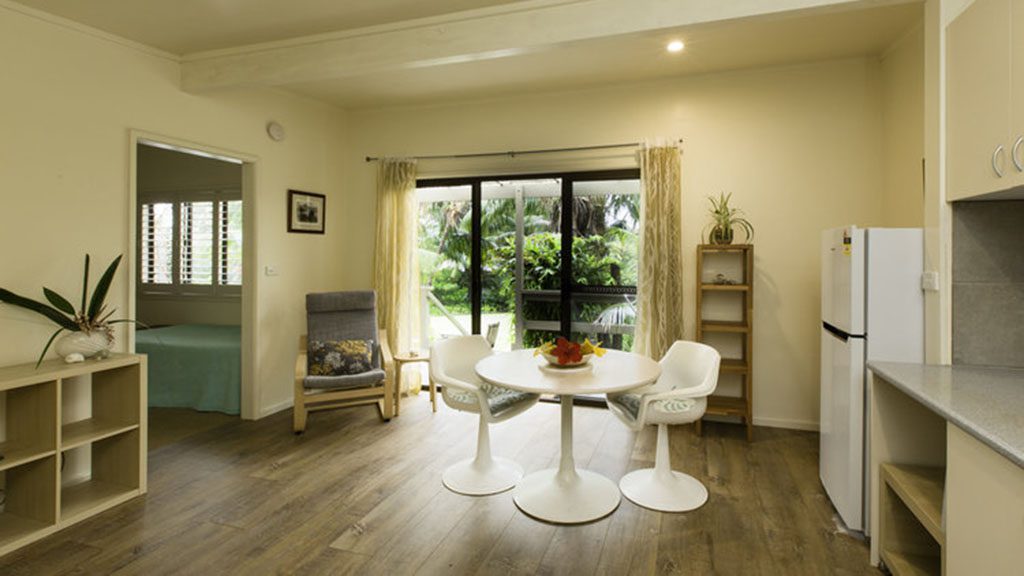 Their Admiralty View unit is elevated with northerly views to the Admiralty Islands, has a separate bedroom with queen bed and en-suite. Their Cottage has space for a family of 4, with queen and a double bed in the bedroom, and spare single in the corner of the lounge. There is walk in/walk out to a cover deck area with barbeque and dining table.
Leanda Lei Apartments
Leanda Lei Apartments offer modern studio, one and two bedroom apartments set amid tranquil gardens and spacious lawns with views towards Mount Gower and Lidgbird. Centrally located only 400m from Lagoon Beach, 300m to the museum, visitor's centre and walking distance to all main attractions Lord Howe Island has to offer.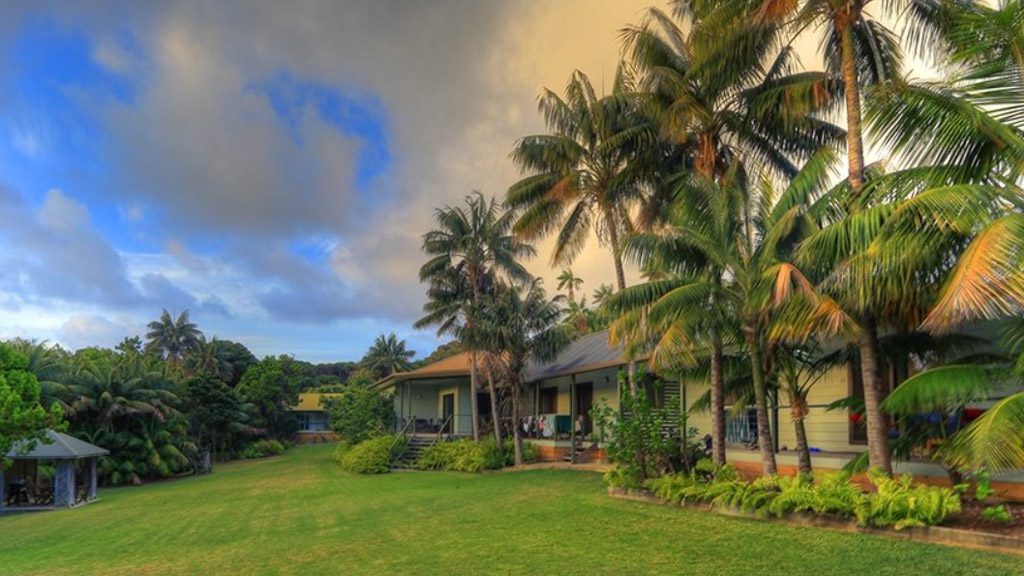 The King Studio Apartments suitable for couples or twin shares are superior sized units with king or twin beds, a kitchen with gas cook tops, an ensuite bathroom and a private balcony backing onto the palm forest.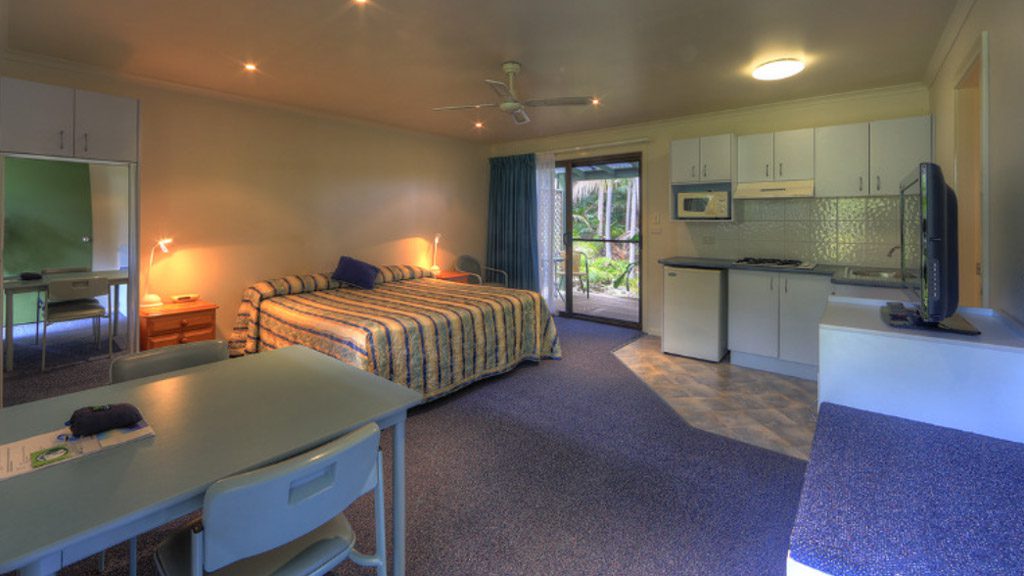 The One Bedroom Apartments offer king or 2 single beds in the bedroom, with separate lounge/kitchen/dining room opening onto to a private courtyard or deck area; and the Two Bedroom apartments have one queen bed in one bedroom and three singles in the other, with a veranda overlooking the large front lawn and at the rear, the courtyard area with BBQ facilities and personal bike racks.
As well as organised trips – which are required to see and understand some of the facets of this unique place – you can also just grab a bike, mask and snorkel and explore the place yourself.
Where to Eat
Many lodges have a restaurant on the same premises either as their own 'dining room' or a closely coupled dining option.  Pinetrees Lodge, for example, offers their guests a five star four course dining experience each evening.  (Lighter options are also available).
From breakfast through to early dinner, the Anchorage Café in the heart of the CBD will provide just what you need when you need it – whether just a coffee or full meal.  The perfect place to catch up with dive buddies and share your day's adventures so far.
Dotted all around the island in the most convenient of places are wood burning BBQ's for a DIY BBQ dinner on the beach.
How to Get Around
Airport transfers will be arranged by your accommodation.  Once there, the easiest way to get around is by bicycle.  The CBD is walkable and most of the trips depart from close by, but you can't beat a bike for giving you that sense of freedom to explore the whole island.  Hire them quite inexpensively from Wilson's Bike Hire.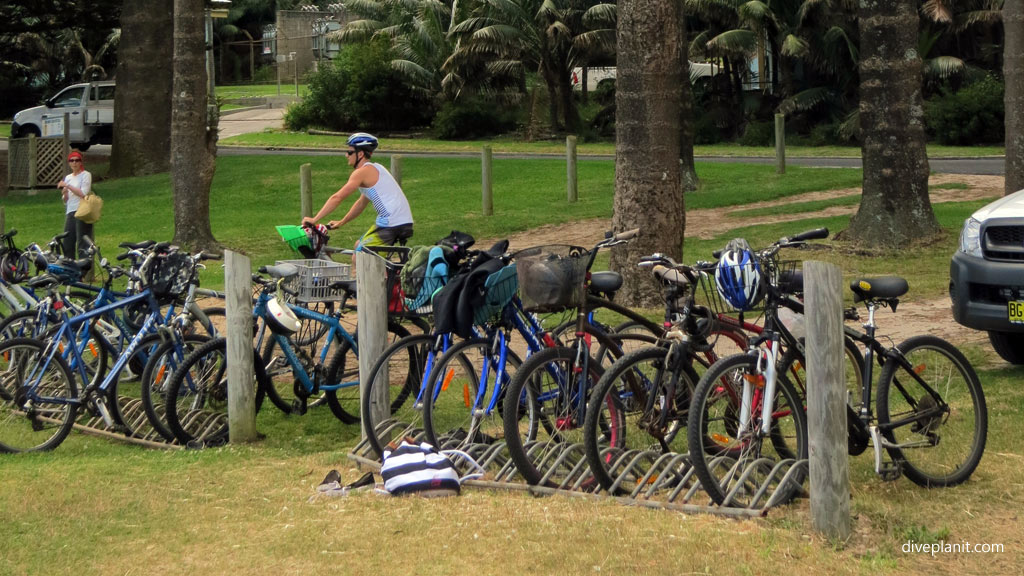 Other Activities
Here are some organised activities (followed by a list of DIY ideas).
Guided Walk with Island Naturalist, Ian Hutton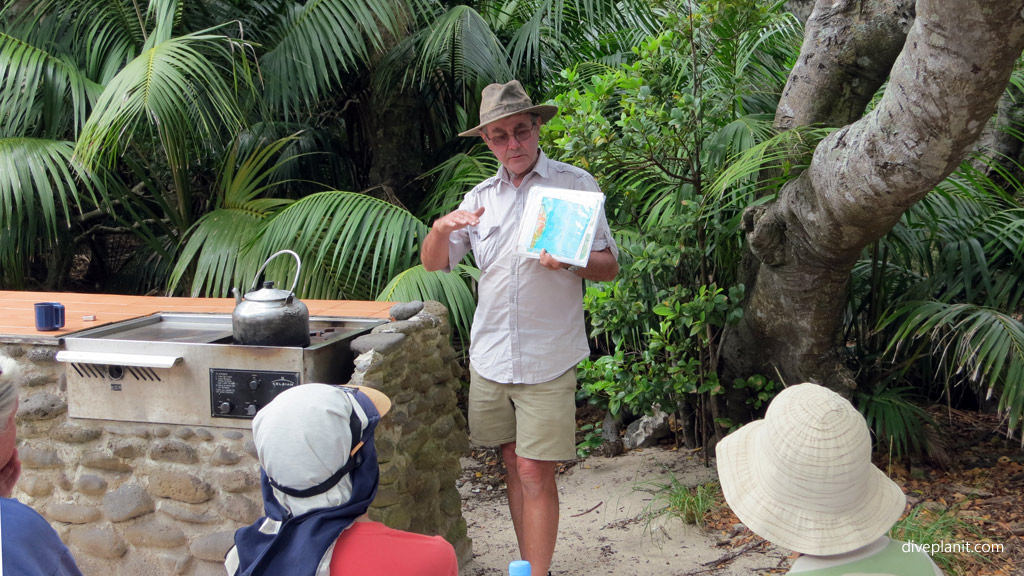 Explore North Bay with Ian Hutton for a full or half day walk to rainforest, seabird colonies and seashore, (including Old Gultch and the Herring Pools) in conjunction with Islander Cruises.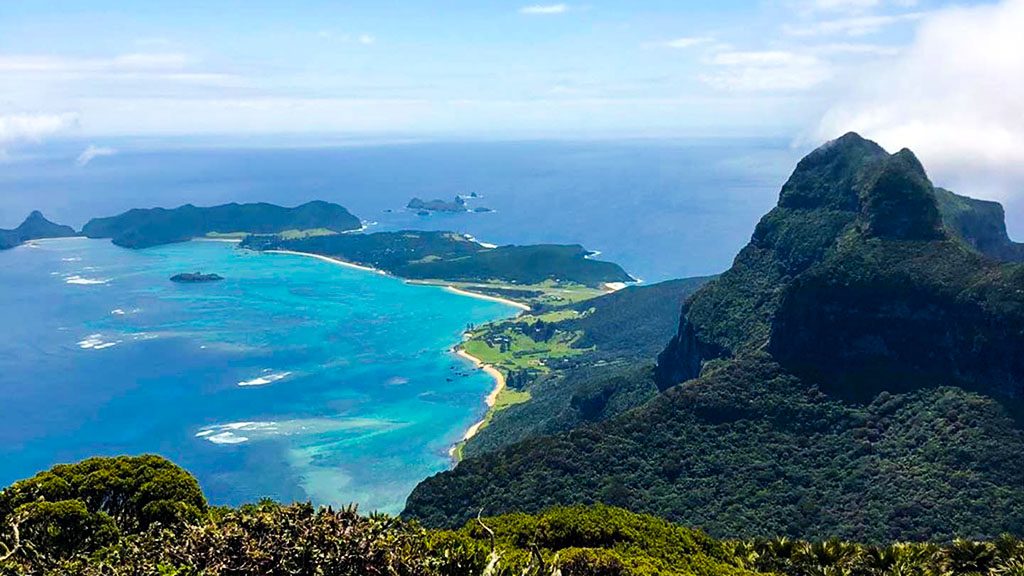 Mt Gower Climb – full day hike.
Enjoy a guided walk with Jack Shick, a fifth generation islander and veteran guide of over 1000 walks to the summit of Mt Gower (rated as one of Australia's – and the world's – best day walks).  On the walk, enjoy a variety of terrain, flora and fauna, as well as stunning views and plenty of bird watching, as only found on Lord Howe.
(Book in advance. You will need sturdy walking shoes and a day pack for a hat, sunscreen and water for this full-day adventure.)
The island is laced with walking tracks, ranging from easy 30-minute rambles to hikes that take up to 3 or 4 hours. There will be a walking map in your room and your hosts can provide advice on the best walking tracks.  One I can thoroughly recommend is the relatively easy climb to Kim's Lookout in the north.  From the northern tip of the island I could see turtles periodically bobbing to the surface in the crystal clear waters 200m below.
The island is also a mecca for birdwatchers the world over. 180 bird species have been identified here, of which 32 currently breed here, including 14 species of seabird – petrels, shearwaters, terns and noddies all visit in their hundreds of thousands.  Head over to North Beach or Blinkies beach – you don't even need a long lens (but do respect their space).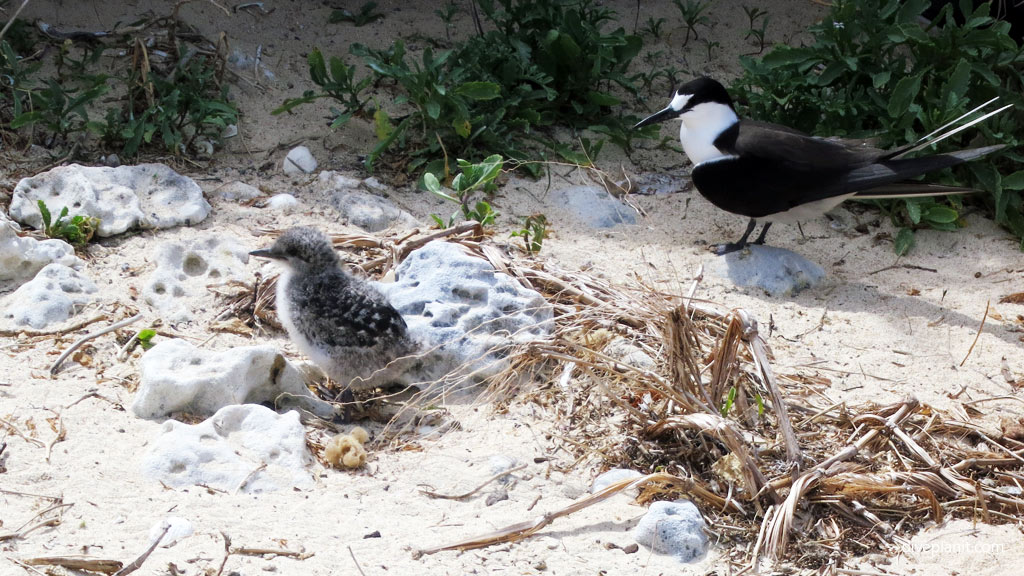 On Ned's Beach you can grab a snorkel and fins (just leave a donation in the honesty box) and enter a natural aquarium of sea mullet and black-tipped reef sharks in knee deep water.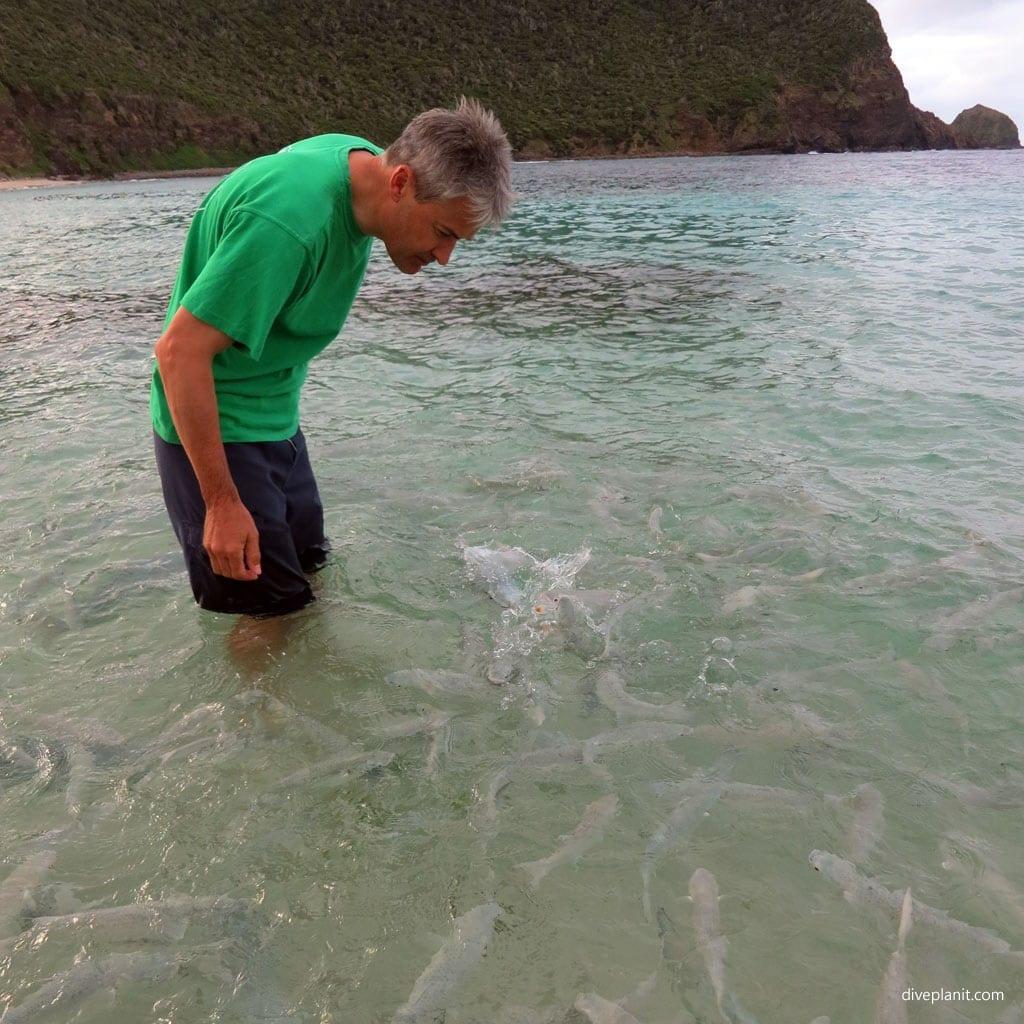 Alternately, go snorkelling at Settlement Beach – where you are almost guaranteed an encounter with a turtle in shallow water.
You can also visit the island's museum, or try Stand Up Paddle, sailing, and kayaking. Check with your accommodation for the nearest available.
If you'd rather work on your tan while the kids have a splash, there are 11 safe swimming beaches on the island, each just a short bike ride from the next.
There are also two world class day spas, at Capella and Arajilla resorts on the north and south end of the island (respectively).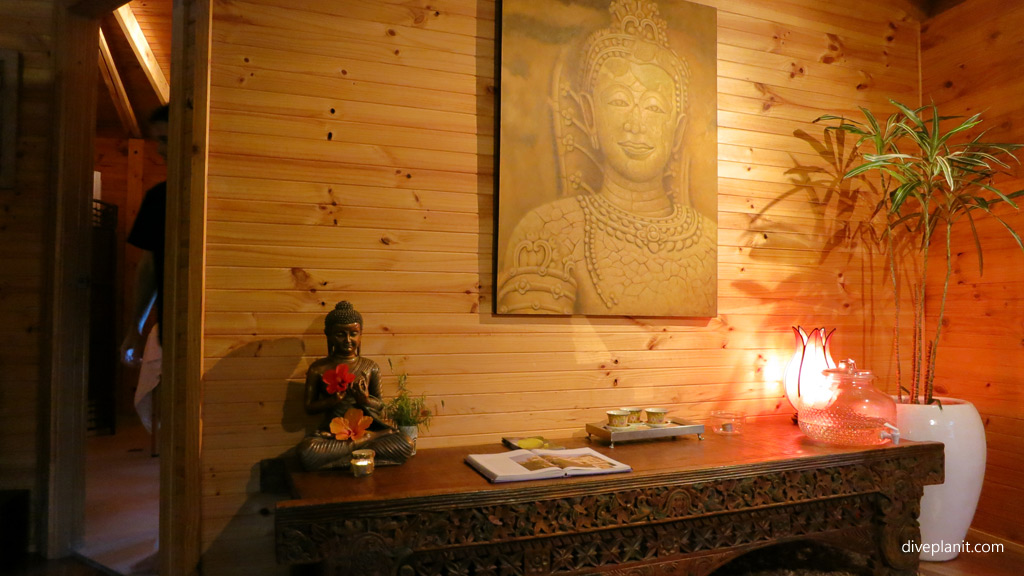 Five ocean currents converge at Lord Howe Island, creating a unique ecosystem boasting over 500 species of fish, some found only around Lord Howe. The Lord Howe Island Marine Park surrounds the island, and the archipelago is recognised by UNESCO as a World Heritage site.  There are no rivers draining into the ocean, no commercial fishing in the vicinity and few tourists. These factors help to keep the waters as clean and clear, the coral in perfect condition and fish unperturbed by divers.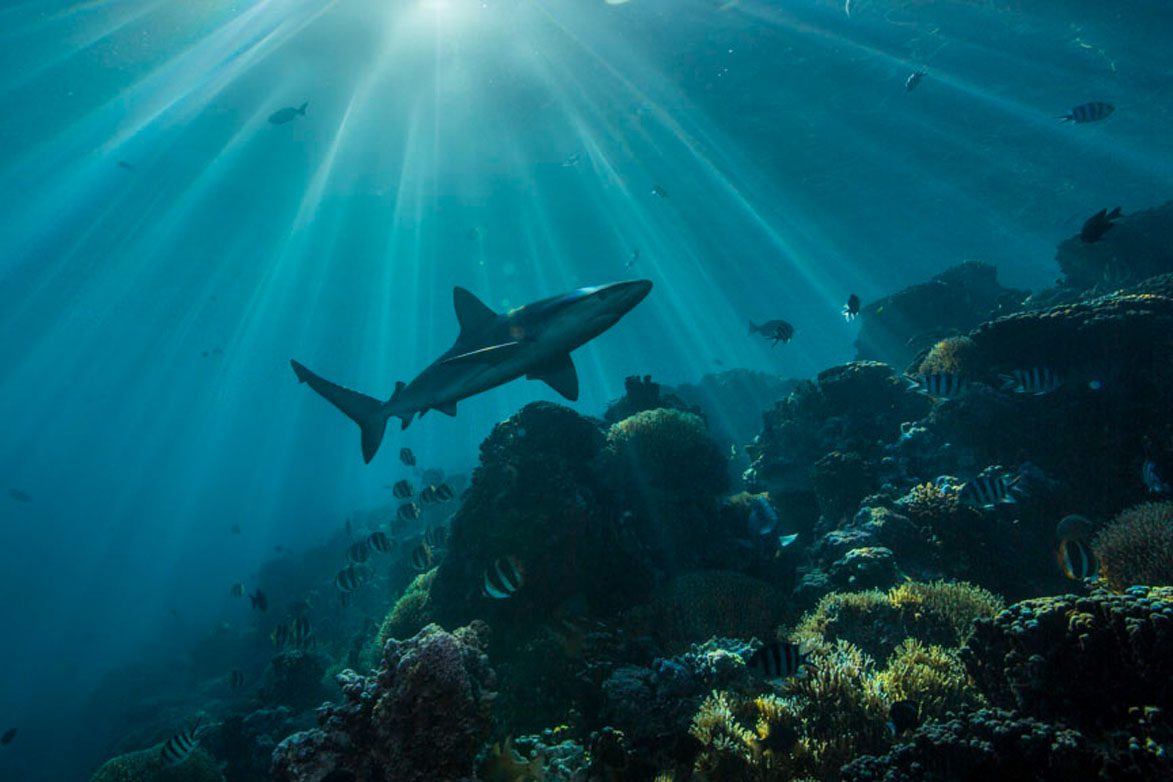 There are about 50 listed dive sites at Lord Howe Island which are just 10 to 20 minutes by boat from the shore. (And I'm sure the locals know of many more they're not telling about.)  They can be divided roughly into five areas:
Inside the Lagoon: like diving in an aquarium, 8m max, 5 minute boat trip. Good examples: Erscott's and Comet's Holes.
Outside the Lagoon reef: individual sites with individual features, 12 – 18m, 10 minute boat trip.  Good example: The Arch – as the name suggests an arch, but also a brilliant reef and near other sites running along gullies.
The Admiralty Islands: lots of terrain variety from steep walls and drop offs, to sloping reefs and coral covered boulders and ridges; typically 18m – 30m, 20 minute trip and 10 minutes to reccy the best sites according to conditions.
All around the island: there are numerous submerged platforms and bommies, cracks, crevices and caves all around the island, around 20m – 26m, up to 25 mins by boat – some of these and what makes them interesting is still being discovered.
Ball's Pyramid: world class dive site, 25 – 30m but stuff to see from the surface all the way down, 50 minute trip each way. Advanced dive: trips run on demand with enough experienced divers, very weather dependent, and can be strong currents.