Introduction
Location
Resorts
Liveaboards
Dive Sites
Enquire Now
Taveuni is the third largest of Fiji's 333 islands and is separated from Vanua Levu by the Somosomo Strait. The tidal currents through the strait are extremely nutrient rich (as explained in this blog post) which create the perfect conditions for the large and variedly coloured, soft coral reefs – hence the name Rainbow Reef!  There are over 30 dive sites to be found in the Rainbow Reef area alone.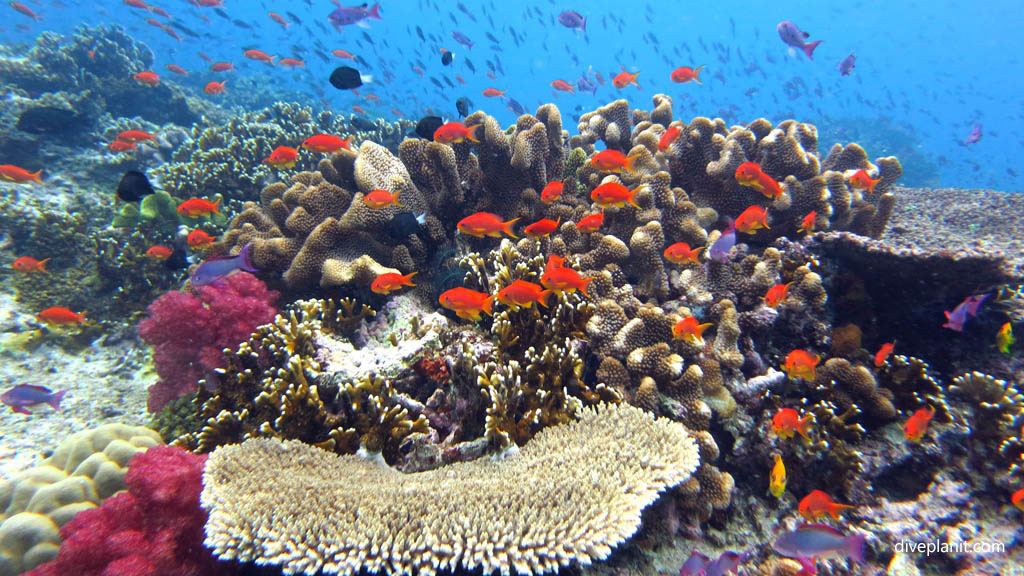 You will find everything from walls of soft corals in variety colours, to clusters of coral heads and sandy slopes covered in bommies, and a few thousand species of fish from grey reef sharks to clown triggers and even the occasional Manta! It's a diver's paradise.
Many divers come just for the World Famous 'Great White Wall', but you'd be crazy to book for anything less than a week if you want to do justice to the diversity of dive sites on offer.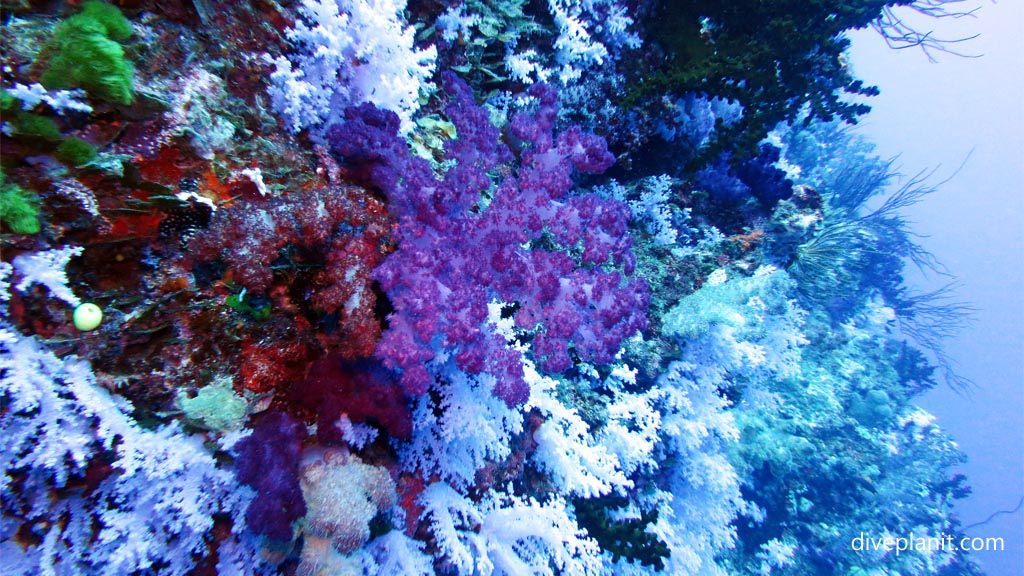 Taveuni, Fiji's third largest island is just to the south east of Vanua Levu – Fiji's second largest island. About 90 minutes flying time from Nadi or Suva.
Getting There
Matei is Taveuni's airport on the northern tip of the island. There is a road down to the resorts on Taveuni, and the wharf where the boats depart for Dolphin Bay and Sau Bay Retreats. Qamea and Watangi will pick you up from the airport. Check with the resorts, but in most cases they will arrange your transfer as part of a package.
Both Fiji Airways and Northern Air  have flights to Taveuni, and there is even a ferry service, (Goundar) which you could use to travel back to Suva, for a next day flight home – allowing you to dive even on you last day in paradise.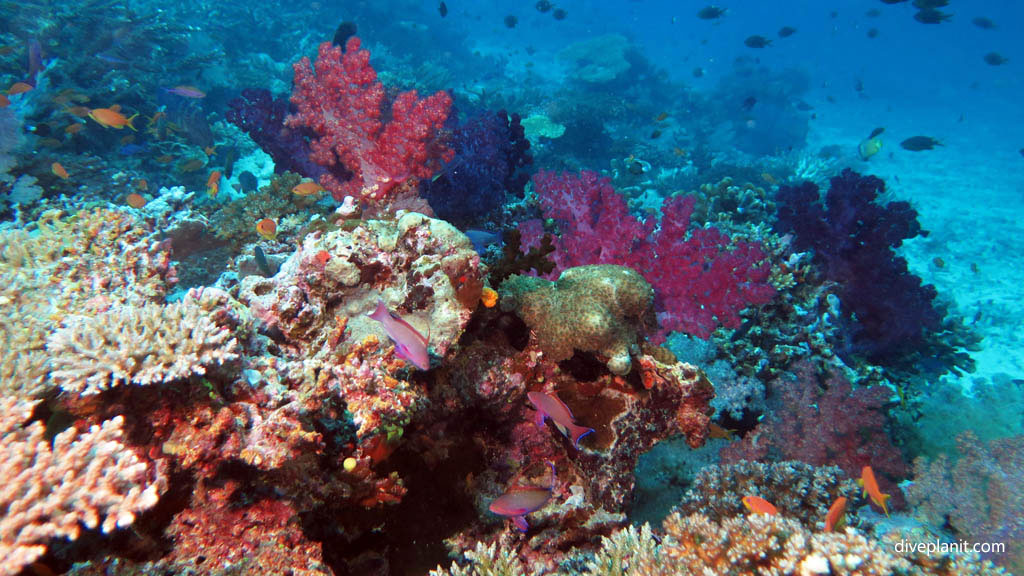 There are six dive centres that have access to Rainbow Reef. They are listed here in order of proximity and shown on the map (at the top of the right hand column), with another pin roughly in the middle of the Rainbow Reef area.
Sau Bay Resort, is actually on Vanua Levu, but is more easily accessed via Taveuni – as they are just across the water from Taveuni's airport.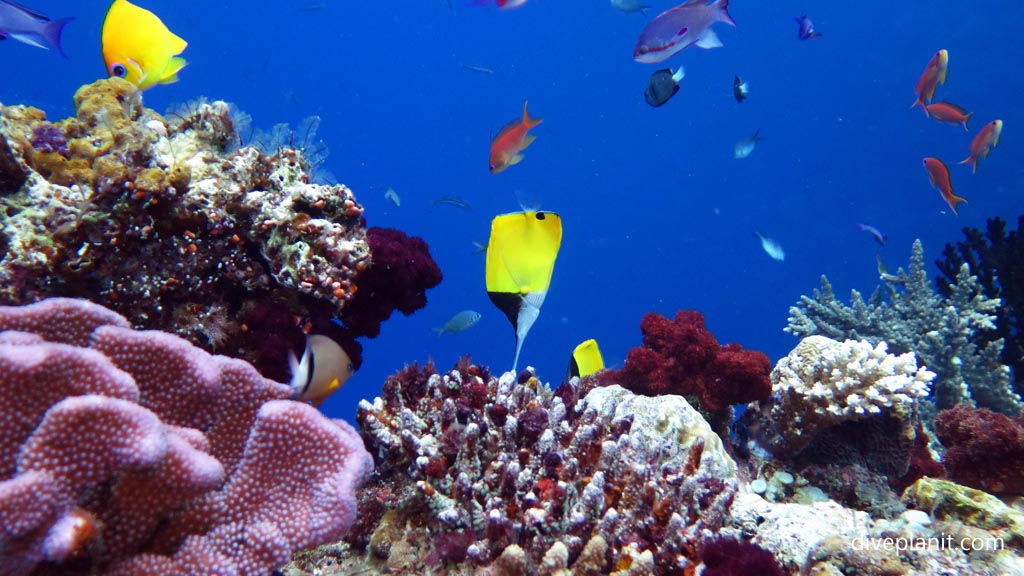 Both Paradise Taveuni Resort and Taveuni Dive Resort are on Taveuni's mainland literally over the Somosomo Strait from the Rainbow Reef. Paradise has been completely refurbished post TC Winston and has a newly built dive shop.
Taveuni Dive Resort is the first sustainable resort on Taveuni, providing very comfortable accommodation that fits the style of its location, built by locals with locally sourced materials (and to withstand a tropical cyclone). A truly sustainable resort, most of its water and energy is harvested straight from the sky. Journey time from resort to reef is typically 20 minutes.
Other two resort based dive operations include Garden Island Resort, and the more luxurious Qamea Resort & Spa and Watangi Private Island Resort. Please enquire for pricing and availability.
There are a couple of dozen gazetted dive sites within the Rainbow Reef area from Annie's Bommie and Barracuda Point right through to Yellow Tunnel and the Zoo (and no they're not named or listed alphabetically).
There's little point in deciding which ones you want to go to, as the dive guides will decide on the day which sites are the best accessible depending on the tides and other factors – which almost certainly will include your experience and capability.
Be assured though, that unless there's something wrong with you, you will love every dive on Fiji's famous Rainbow Reef. Note too, that the Great White Wall is tide dependant and therefore can only be dived at certain times on certain dates – so book that one in early.