As the video below testifies, Rainbow Reef always provides spectacular diving every visit – but why? As always it's Location! Location! Location! And in this case the location is in the Somosomo Straits – a relatively narrow channel between two islands where nutrient rich waters from deeper areas at either end of the channel are brought to the surface and over the reefs providing a constant food supply for the ecosystem of marine life that lives there.
Every patch of rock is covered in coral of one type or another and Fiji has 300 types of hard coral alone. Add to this the soft corals, leather corals, sea fans and sea anemones and that's before you even get started on the fish.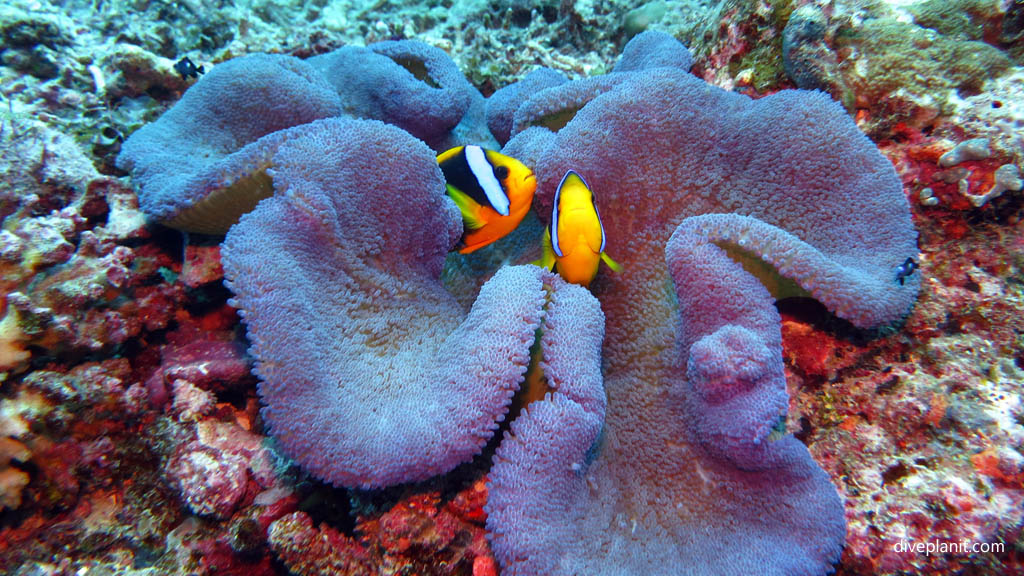 Fiji has about 1,200 species of fish all up, and every one of the 27 species of butterfly fish found in Fiji is found on the Rainbow Reef.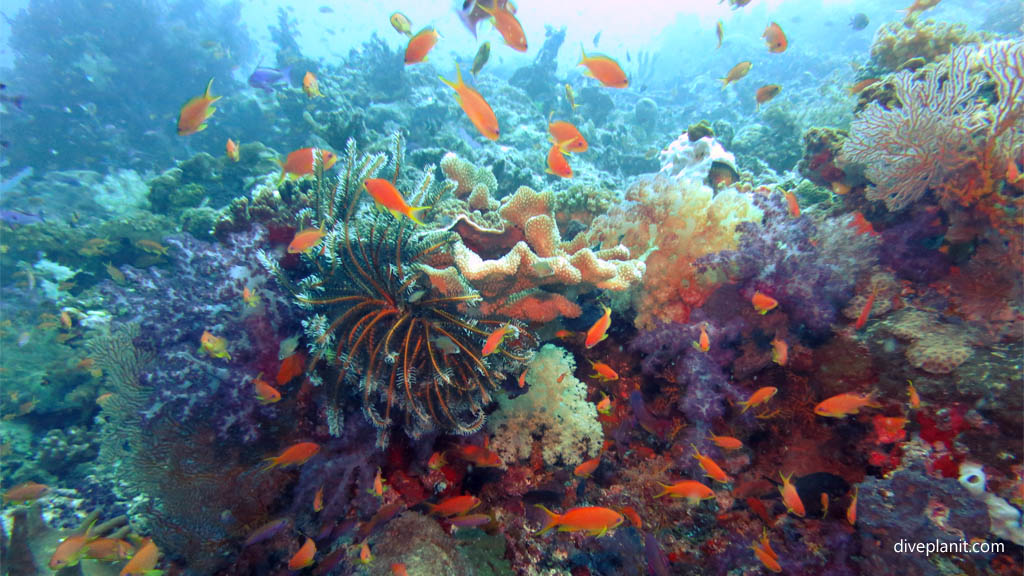 At most dive sites (and there are two dozen gazetted dive sites on the Rainbow Reef), combinations of many species are found altogether, so you'll have deep purple soft corals, amongst the brown hard corals, with bright yellow and red sea fans dotted around.
Every scene, every vista in every direction has literally every colour of the rainbow.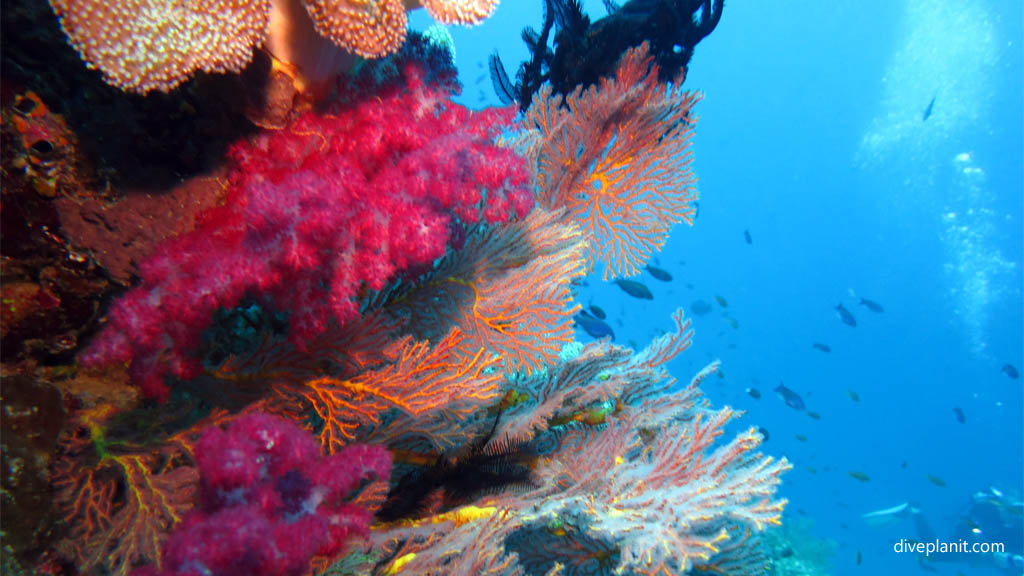 One exception though, is the Great White Wall which is blanketed with soft white corals (dendronephthya). But the dive site also has colourful reef tops and two swim throughs home to sea fans and the big eyed night fish.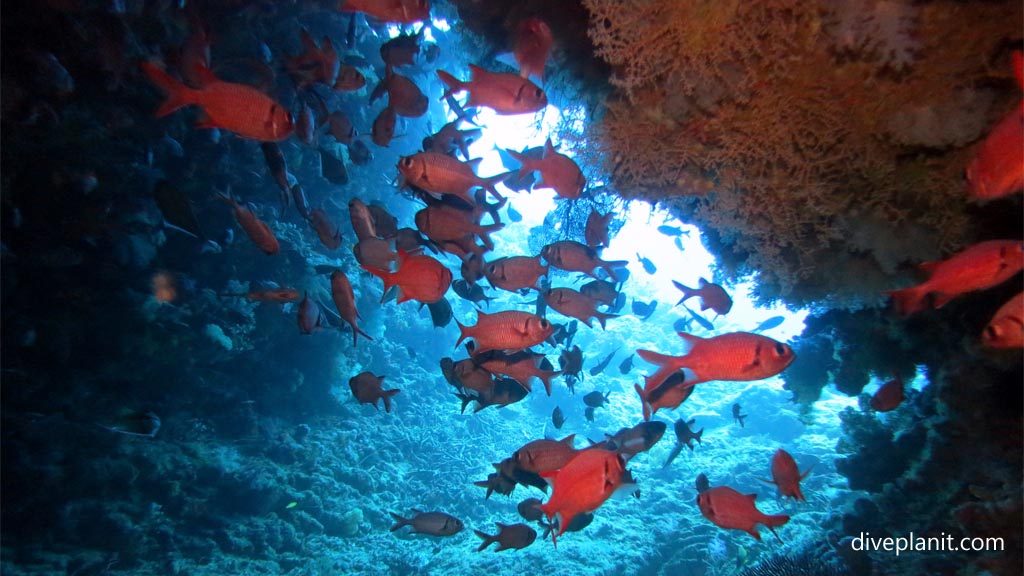 So whether you're into sharks or nudis or like me, everything in between, you'll find them all on Rainbow Reef.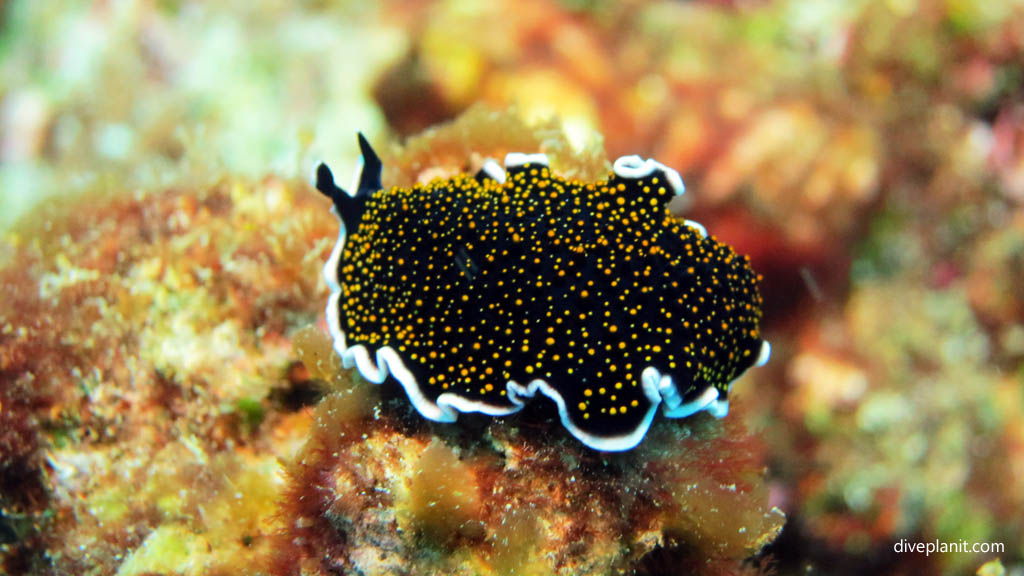 For guaranteed great diving in a friendly country just four hours flying time from Australia, Fiji and its Rainbow Reef are hard to beat. You can go there every day with Taveuni Dive Resort or drop in on a Captain Cook Cruises Fiji cruise.

If you liked this post, you might also like to read about Gili Selang.