Introduction
Location
Resorts
Local Info
Dive Sites
Enquire Now
Cocos (Keeling) Islands (CKI) is an Australian Territory located in the Indian Ocean approximately mid-way between Australia and Sri Lanka. It consists of two atolls and 27 coral islands, and defines that mental image of absolute paradise – a faraway, deserted island of warm, golden beaches, fringed with coconut trees and a turquoise, tranquil lagoon. It's very relaxing diving the Cocos Keeling Islands.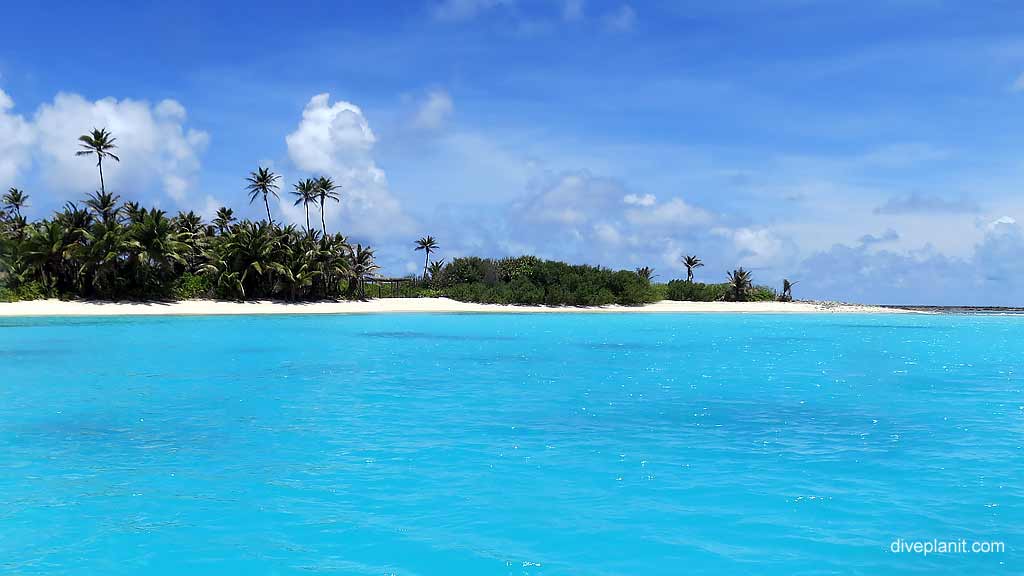 Here's a little promotional video for Cocos that gives you a view of what it looks like as well as a hint of all the other activities on offer at Cocos.  (Show this to your non-diving partner)
Of the 27 islands which surround the central lagoon, the largest and most significant are, starting at the north and working clockwise:
Direction Island – a favourite spot for passing yachts providing a safe haven and a beautiful anchorage – especially when the next nearest land mass is about 1,000kms away.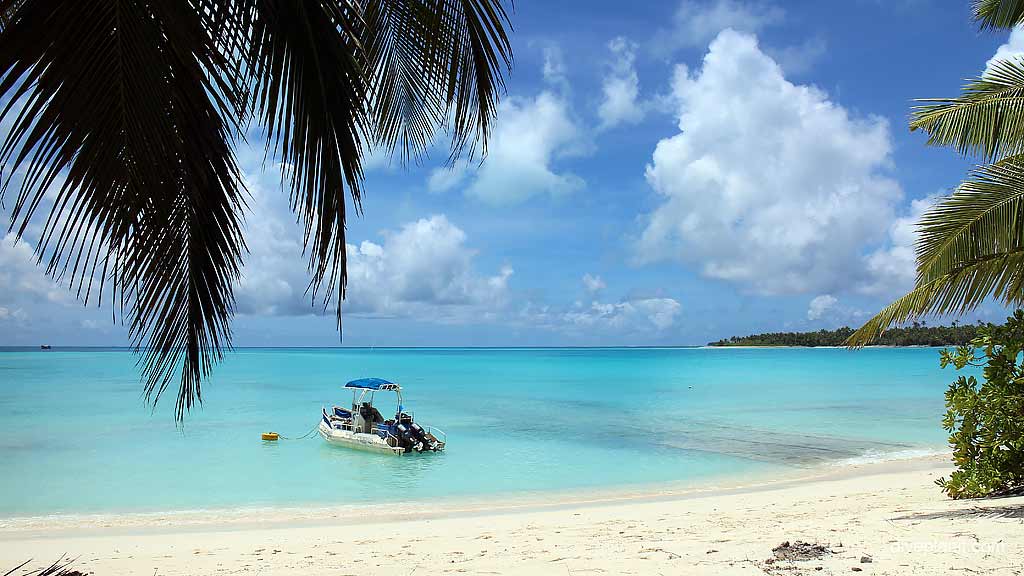 Home Island – home to the largely Malay population
South Island – a large unpopulated island mainly covered in abandoned coconut plantation. Harvesting of coconuts became uneconomical years ago, but the coconut trees planted in evenly spaced rows still remain.
West Island – the islands 'capital' and location of the airport and most importantly – the Dive Shop!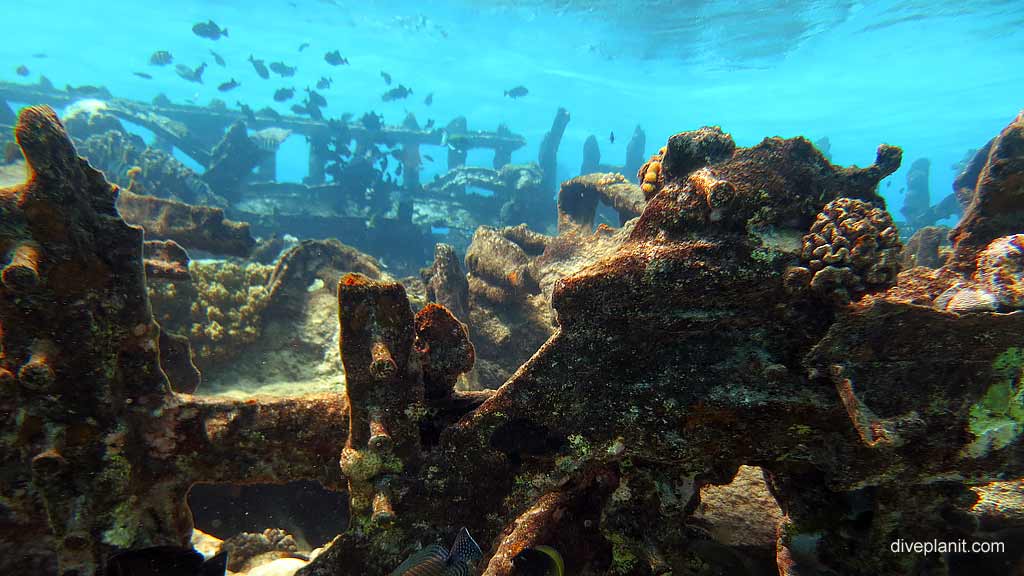 Here's a short history which will give context to some of the facets of life on CKI today: its location has given it a strategic importance quite disproportionate to its size ever since it was put on the map by (English) Captain William Keeling in 1609. Over two centuries later, a Scottish Captain named John Clunies-Ross, established himself on the island and set it up as a coconut plantation using Malay labour.
In 1901 a telegraph station was established with cables connecting Mauritius, Java and Australia, and as result it became the site of the Battle of Cocos, one of the first naval battles of WW1. In WW2 two airstrips were built and CKI became an important airbase for the re-invasion of Malaysia and Singapore.
In the 1970's the Australian government became increasingly dissatisfied with the way the Clunies-Ross family were still running the island as a feudal 'micro-nation' and forced the sale of CKI to the Commonwealth.
Getting There
The only carrier currently flying from Perth is Virgin. They fly Perth, Christmas Island, Cocos Keeling Island, back to Christmas and then back to Perth. You'd be crazy not to plan a stop-over on Christmas Island too as they have the other 'best dive experience in the Indian Ocean'. I'd plan to spend an equal number of days on each.
The problem is, Virgin don't fly every day; and they fly at different times on different days. The easiest way to work out your options is  to phone your friendly dive travel agent (that would be us). Also beware: the CI/CKI flights count as International, so they leave from Perth's International Terminal. Allow plenty of connection time if you're arriving at a different terminal.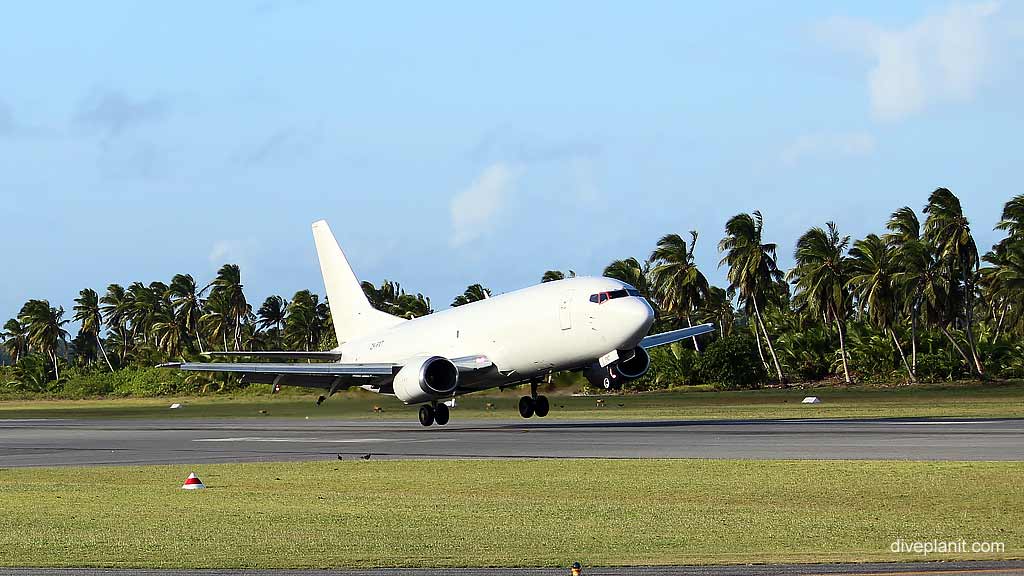 Cocos Dive has to be your first choice when diving Cocos Keeling Islands – mainly because they are the only dive operator on CKI. There are no shore dives per se, though there is great snorkelling at Pulu Maraya Island – accessible from Scout Park Beach. The variety of diving and the diversity of fish is immense. You can do wreck snorkels and wreck dives, reef dives, drift snorkels and dive to see mantas and dugongs. Chances are you'll encounter turtles, every reef fish you'll ever care to name, and get to swim with dolphins between dives.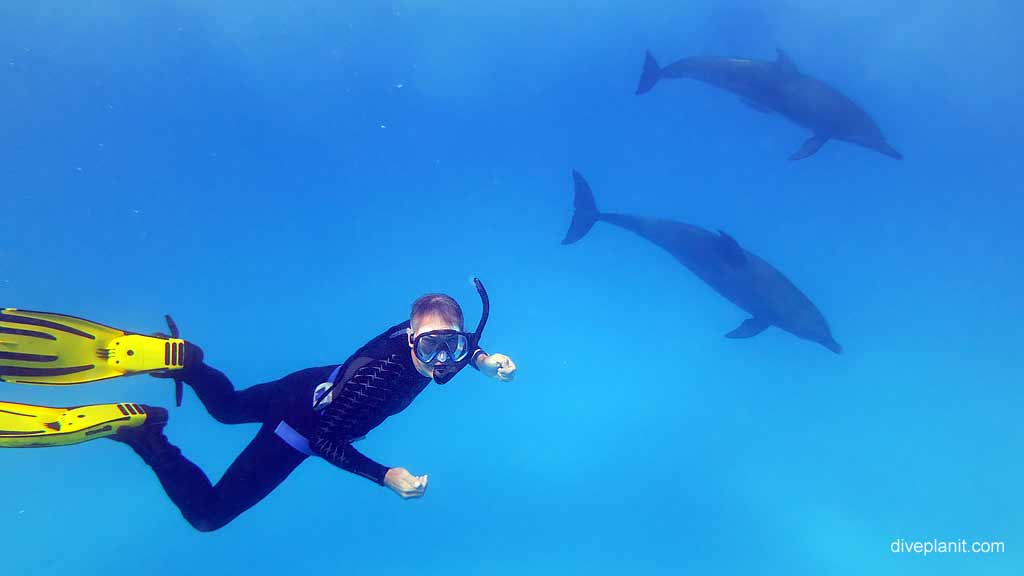 Read more about Cocos Dive and the dive sites on offer on their website, but not before you've read the rest of what's on offer at Cocos below.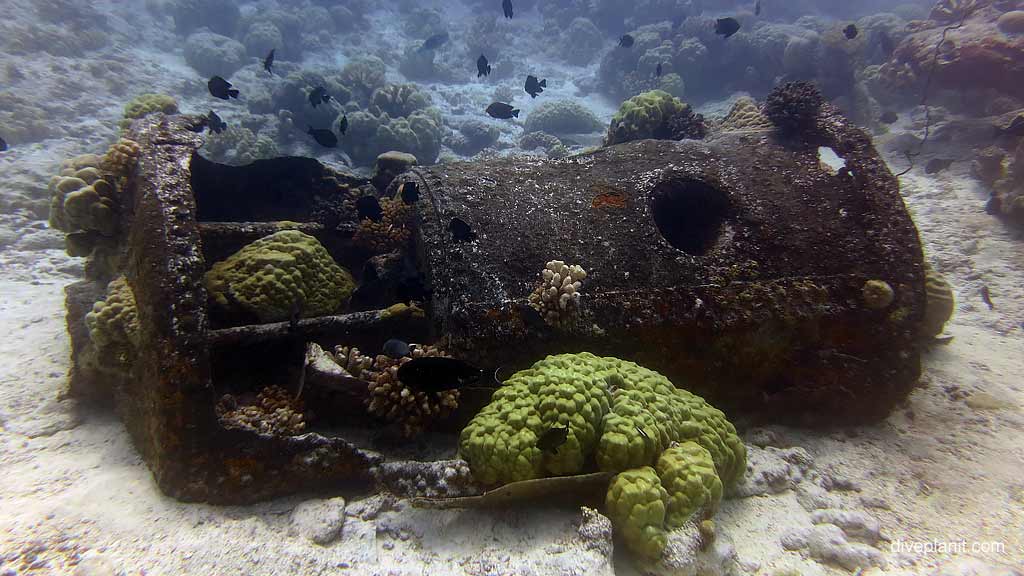 Where to Stay
Almost everything on Cocos is within 500m of the airport, including the golf course, which is actually either side of the runway tarmac. There is plenty of high quality accommodation to choose from, you could even rent a whole house. You can review most of the accommodation on the Cocos website, there are even videos (click the Virtual Tour links).
We stayed at the amazingly well equipped Cocos Castaway. It has everything from air-con (important if you don't want any moisture inside your camera housing), to complimentary pushbikes; and includes, from my perspective: all the little details like a coffee plunger. Also, it's just coconut's throw from literally everything, especially the local hostelries… read on.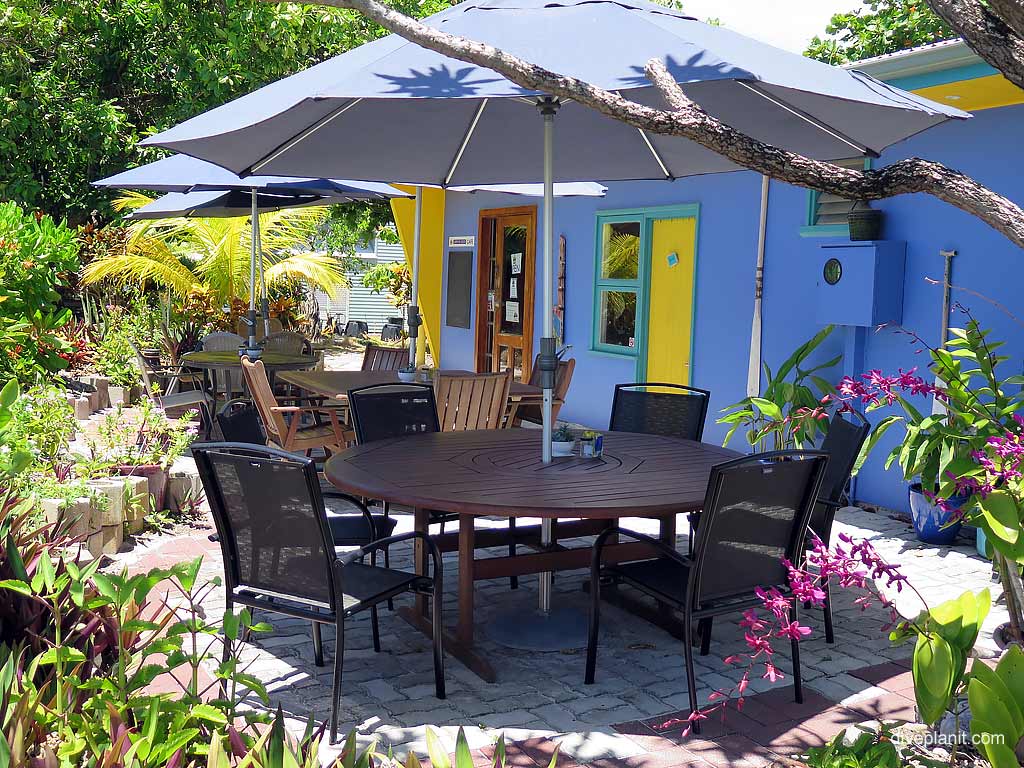 Cocos is an Australian Territory, so everything from currency, to power outlets are Australian. There are no lethal spiders, snakes or box jellyfish, and it is perfectly safe to walk the streets at night, in fact most residents don't even bother to lock the door. Visa requirement are as per Australia, though chances are all visitors will have arrived via Australia anyway.
Day time temperatures range from about 28' to about 28' and its summer all year round!
Wi-Fi is available, though you can leave your SIM card at home – in fact – you should leave your SIM card your home. This is paradise after all – don't spoil it for yourself.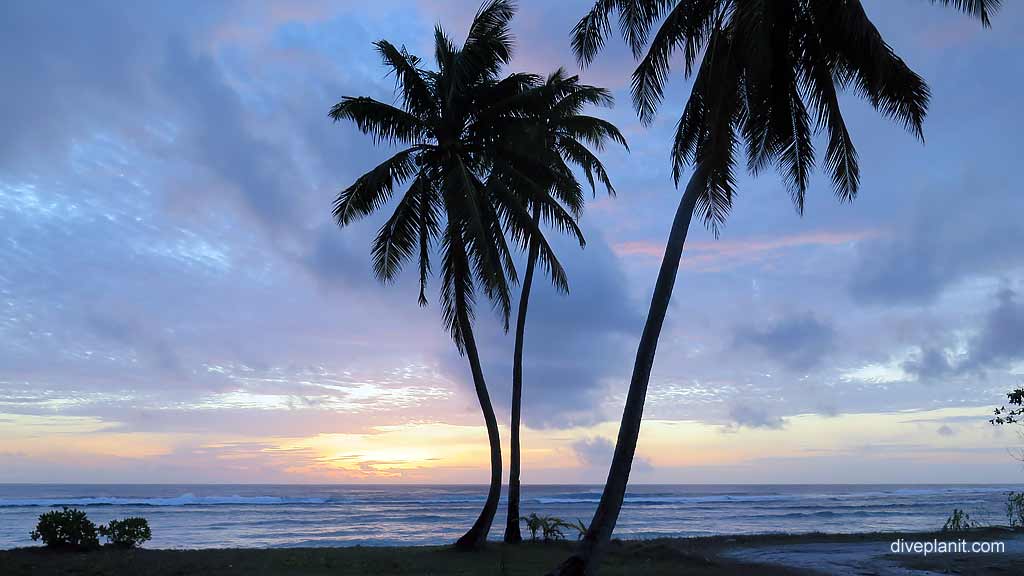 Where to Eat
I can recommend all of the following from personal experience:
Dory's Café serves the best coffee in the Indian Ocean
The airport café: it might just look like a hole in the wall but you won't get a better Nasi Gorang for a couple of thousand kilometres!
The Tropika Restaurant is absolutely the best (and only!) restaurant on West Island. Bookings are strongly encouraged – by chalking your name up on the door by lunchtime of the evening you want to eat. It serves a variety of eastern and western style dishes
The Cocos Club: is the bar, ie, does not serve food, but does have a couple of specials during the week – for example, Friday night is Pizza night from memory.
Dine in and/or BBQ: most accommodation provides all the necessary facilities.
How to Get Around
Walk.
If you want to get out to the Big Barge, the south lagoon or Scout Park Beach for a snorkel – hire a bike (if your accommodation doesn't have complimentary wheels).
If you're going to visit Home Island – get the ferry – timetable will be as per the visitors centre.
For other activities, the operator will likely collect you and drop you off at your accommodation.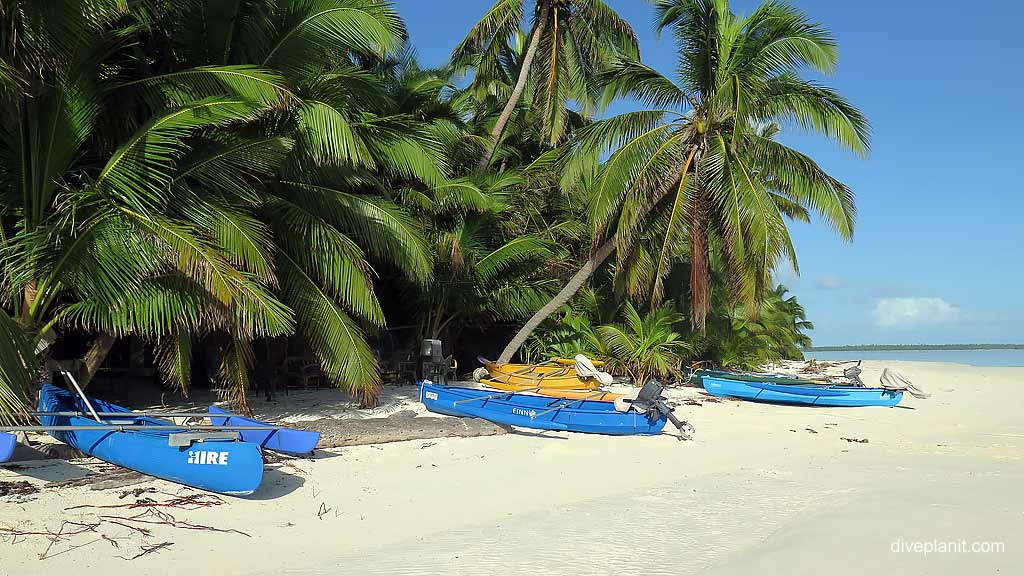 Other Activities
There is some great snorkelling to be had at Pulu Maraya Island which is accessible from Scout Camp Beach. Just ask a local and then head out on a pushbike. (Take water, hat, sunscreen etc).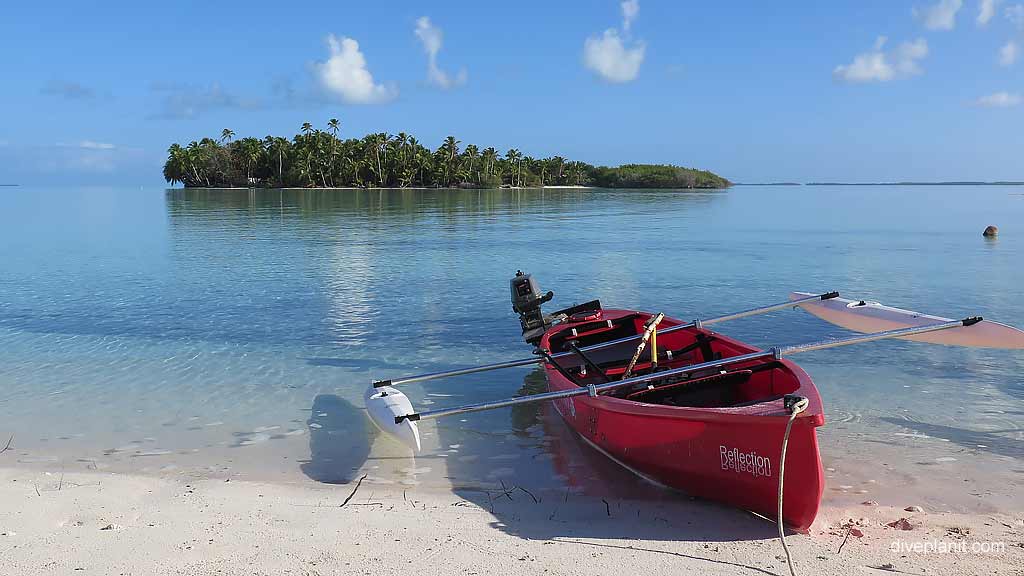 Cocos Islands Adventure Tours – an absolute must-do Kayak tour. Includes a tour across the lagoon in a motorised kayak, champagne breakfast, a history tour to an old look out station, a bit of bird spotting, and a drift snorkel that runs around a reef where you'll see juvenile sharks and turtles. The guides also have a wealth of knowledge on the fascinating history of Cocos, including the Battle of Cocos where Australia's HMAS Sydney I sank the German SMS Emden, the execution of mutineers, the history of the Clunies-Ross family and even Nelson Mandela's visit. They named a street after him!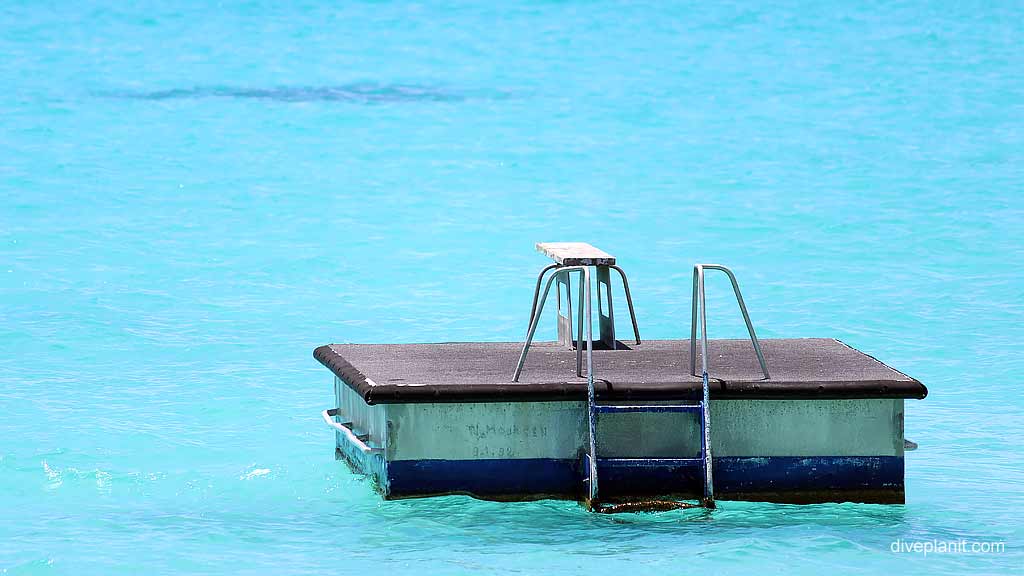 Other attractions for the non-divers (and divers) in your group include:
The best beachy beach is Trannies Beach. (Named after the transvestites who once inhabited these islands – only kidding – if you read the history lesson above you'll already have guessed it was named after the Transmission Tower).
The Big Barge Art Centre: an art centre inside a renovated barge amidst the coconut trees on a faraway island. A unique gallery showcasing original local artworks and more.
Visit Home Island: immerse yourself in the local culture for a day.
Bird tours: though the large scale replacement of the original foliage with coconut trees has drastically reduced the habitat available for birds (ever seen a bird's nest in a coconut tree?) there is still a large number of birds to spot, some of which you'll struggle to see anywhere else.
The local golf club welcomes visitors. The fairways are parallel to the runway, but as there's only one flight a day, you can usually get 9 uninterrupted holes in.
Kite surfing: between July and October when the Trade Winds blow, Cocos can be a Mecca for kite surfers. This mainly takes place inside the south lagoon which is relatively sheltered from swell and anywhere between 0 and 6 m deep.
As well as the dives listed below, there are the following Signature dive sites on Cocos as well:
Cabbage Patch: a large lettuce yellow gold mono-coral 6 to 20 m across.
Sandshute to the drop-off: where you can often find slumbering white tip reef sharks who jam themselves in to snooze in an area where there is a constant water flow over their gills.
Rosewall Coral: where the coral goes all the way down ie, solid floor-to-ceiling coral from 16 to 35 m.
Eden: so good – we're not telling.