Site Overview
Dive Centres
Site Type:
Wreck and Reef; occasional mega fauna
Depth:

Top: 16M

Median: 20M

Bottom: 25M

Location:
Cocos (Keeling) Islands Lagoon
This site has a massive diversity of fish.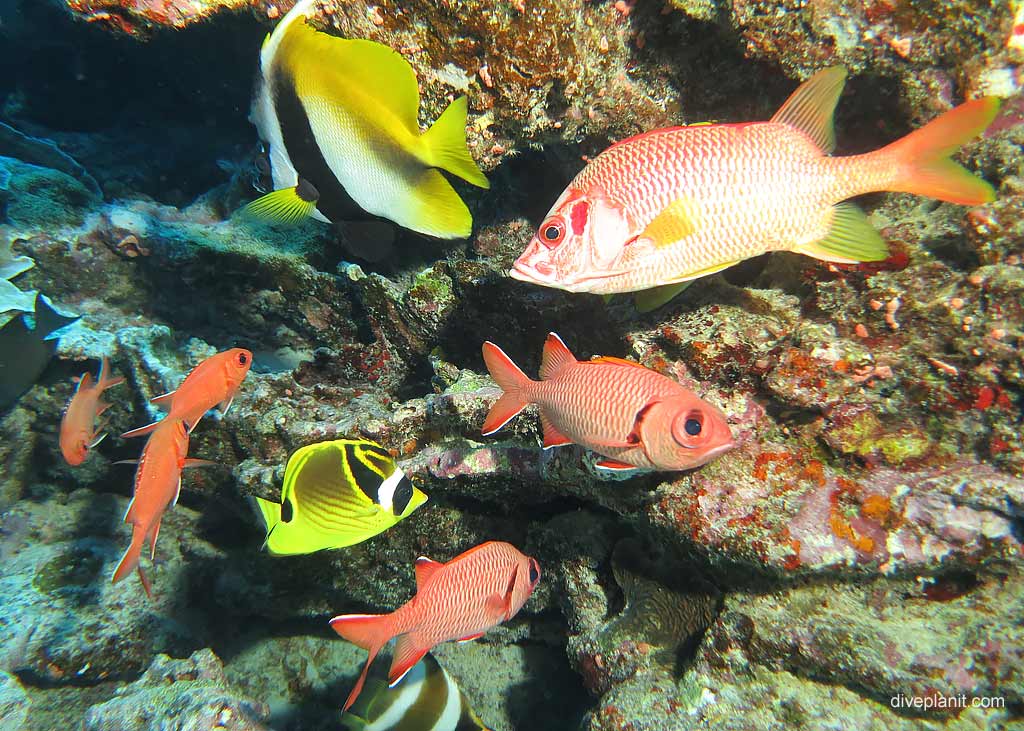 How many fish species (including those fish you can only see parts of) are there in this one shot above?  (Answers are at the very bottom of this Page).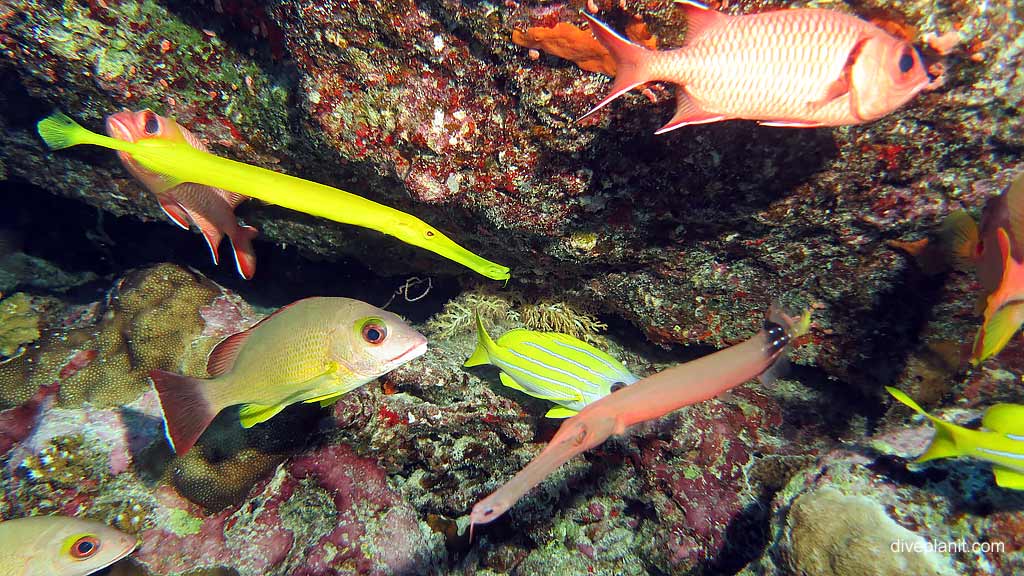 Trumpet fish from all directions. (I'm sure the fish with the Mona Lisa smile in this shot is wearing lipstick!) What is she anyway? A Snapper?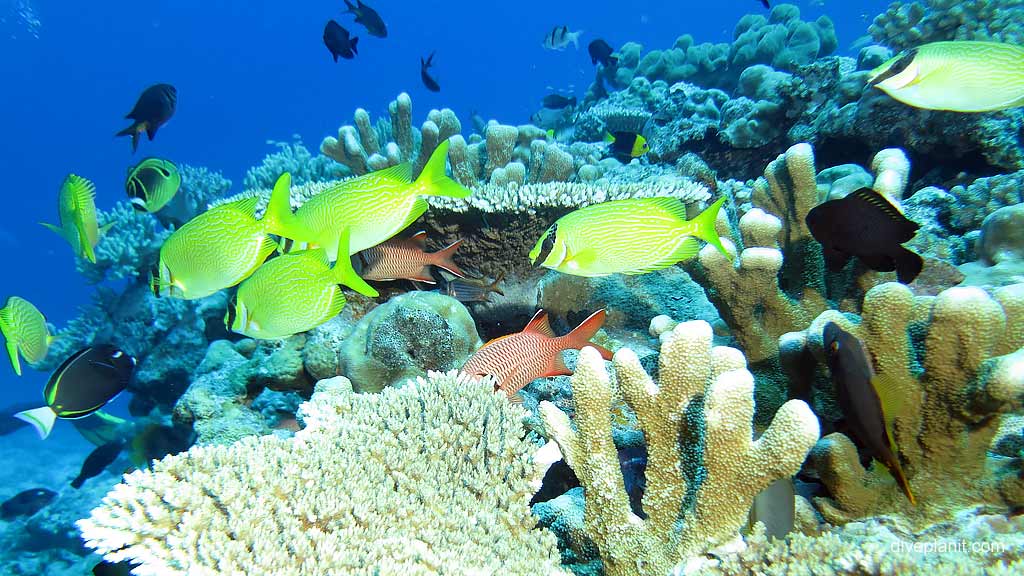 Chin-strap Snapper. Actually I just made that up – I have no idea what they are – looks like a snapper, but not one I can find in any of the books.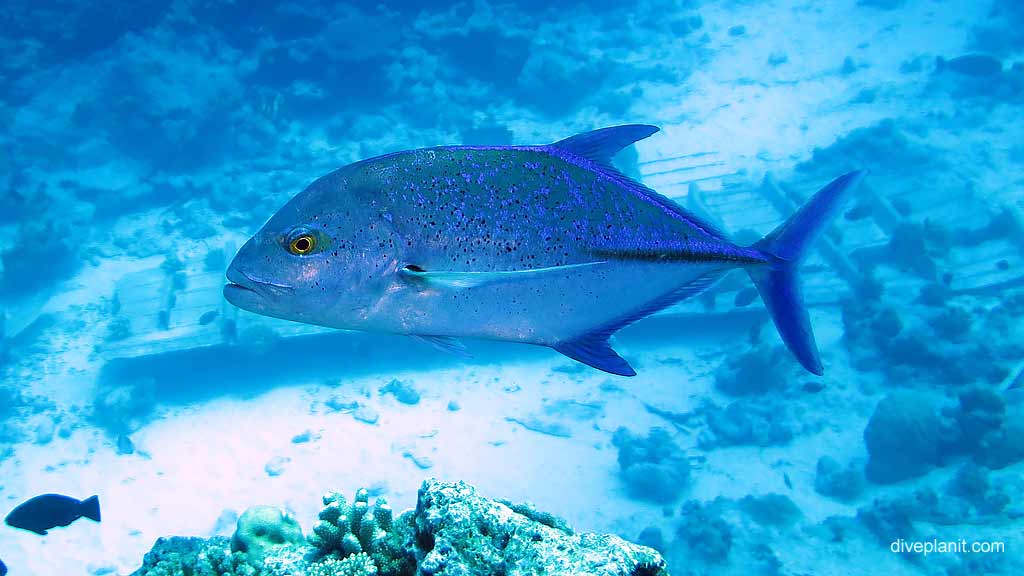 Blue fin Trevally – looks like he wants to pick a fight!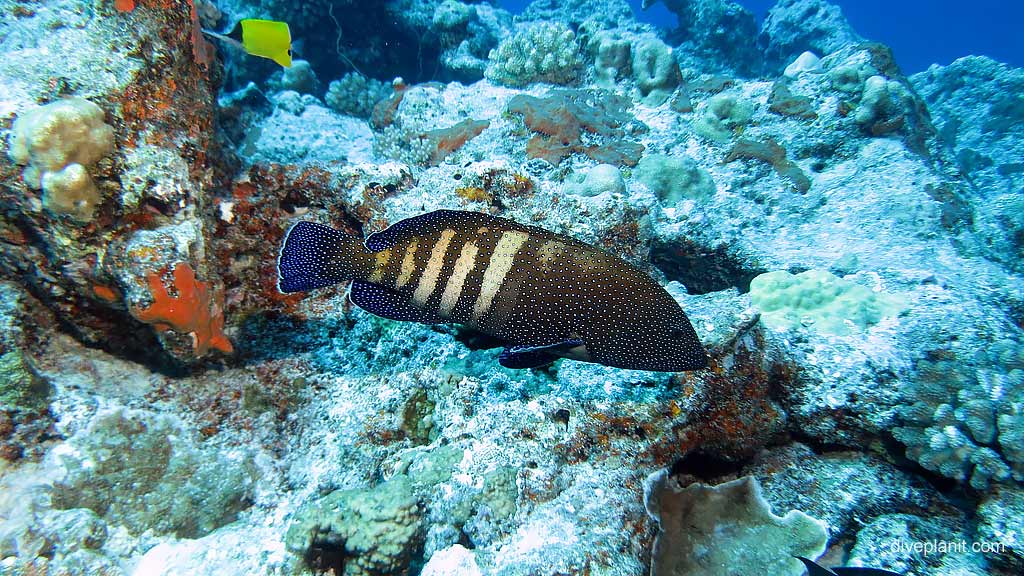 Peacock Rockcod and …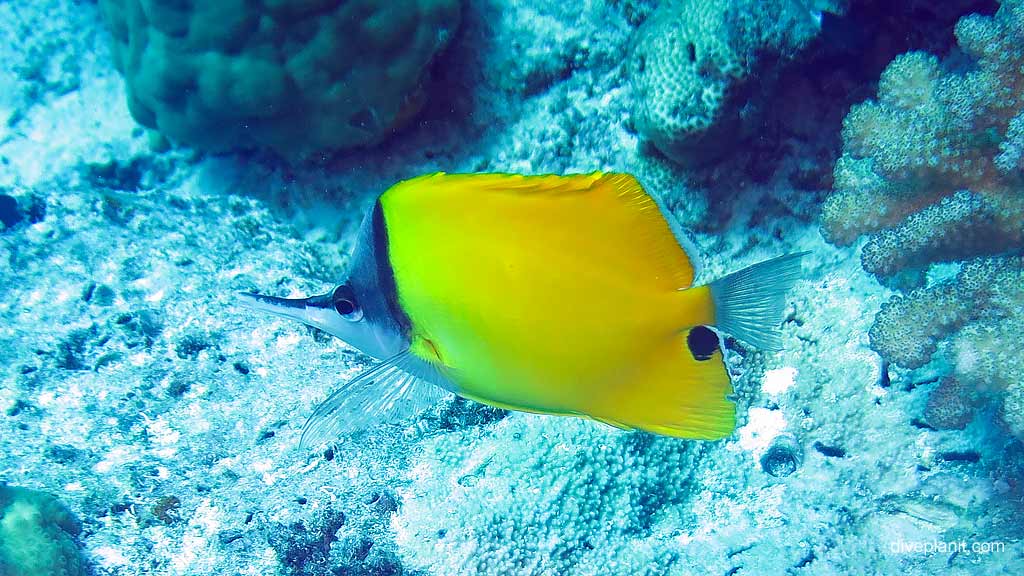 … the really imaginatively named: Long nosed Butterflyfish. (As opposed to the 'Really Long nosed Butterflyfish' which has fine spots on the chin).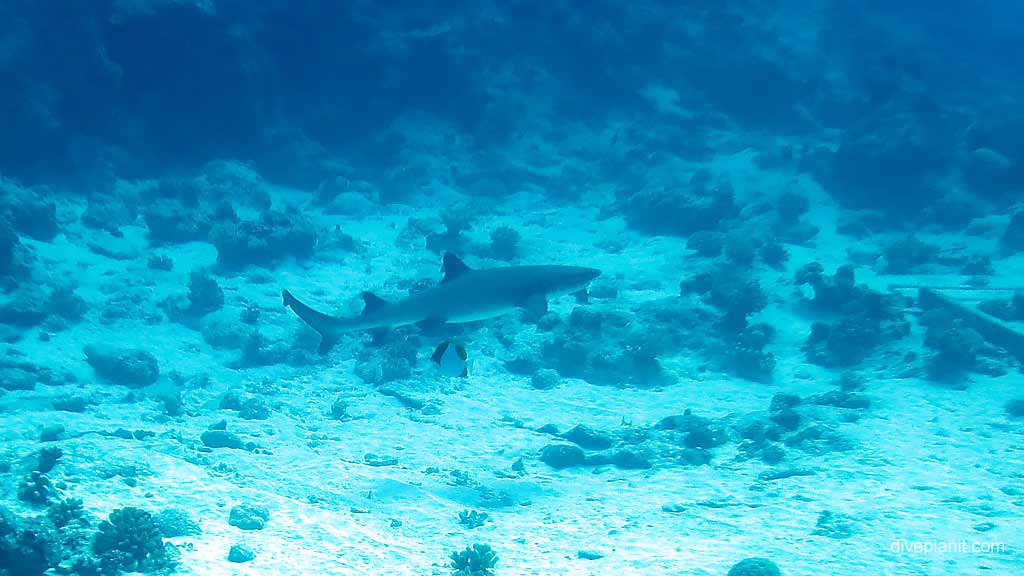 And often a reef shark will drift through.
Quite a lot of stuff has been dumped in the lagoon over the past 80 years. Some of this is cabling and gear from the old cabling station, other bits look like the hull of an old shack.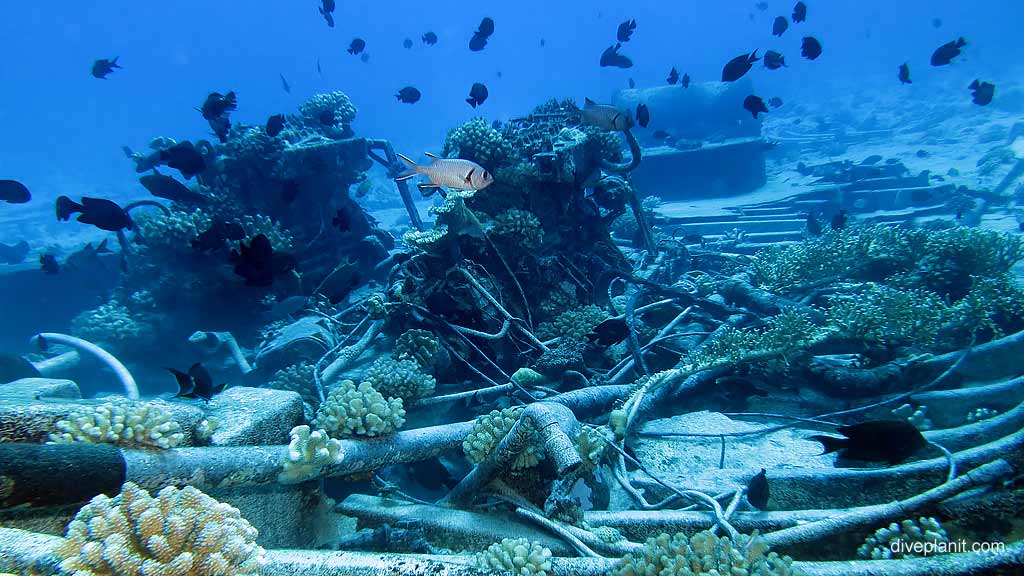 Either way, not really a good background for a Camo Rockrod, who should be on the coral.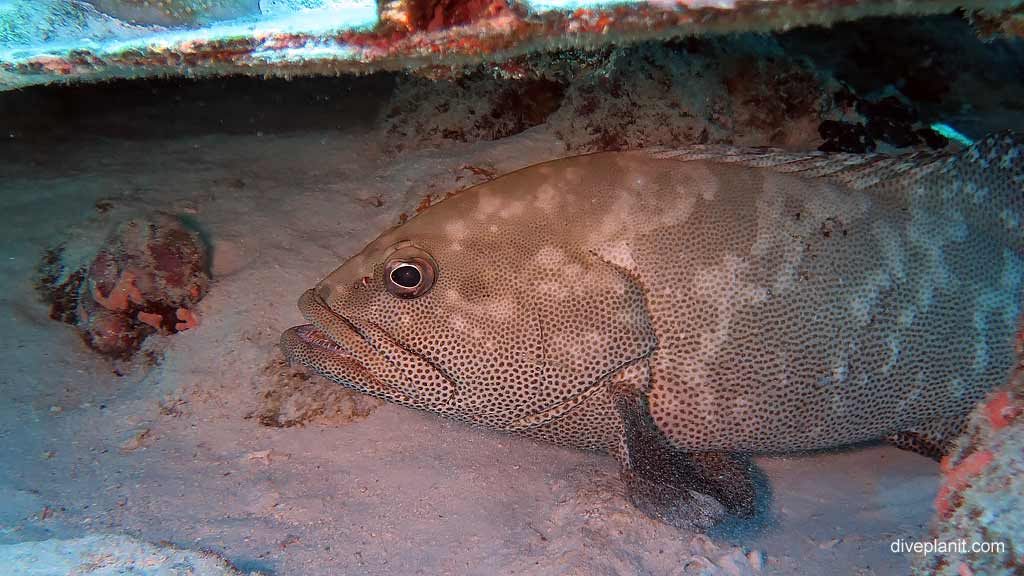 You're supposed to pretend you can't see them and they get a bit miffed if you spot them too quickly.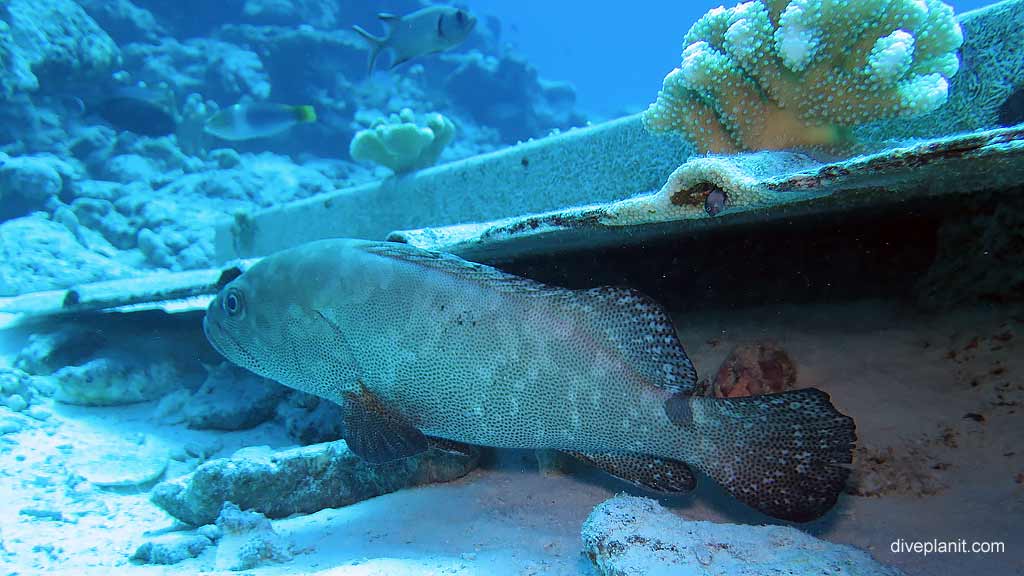 There is an old electronics cabinet from Cable & Wireless, lots of cables and other electromechanical paraphernalia laid along the bottom.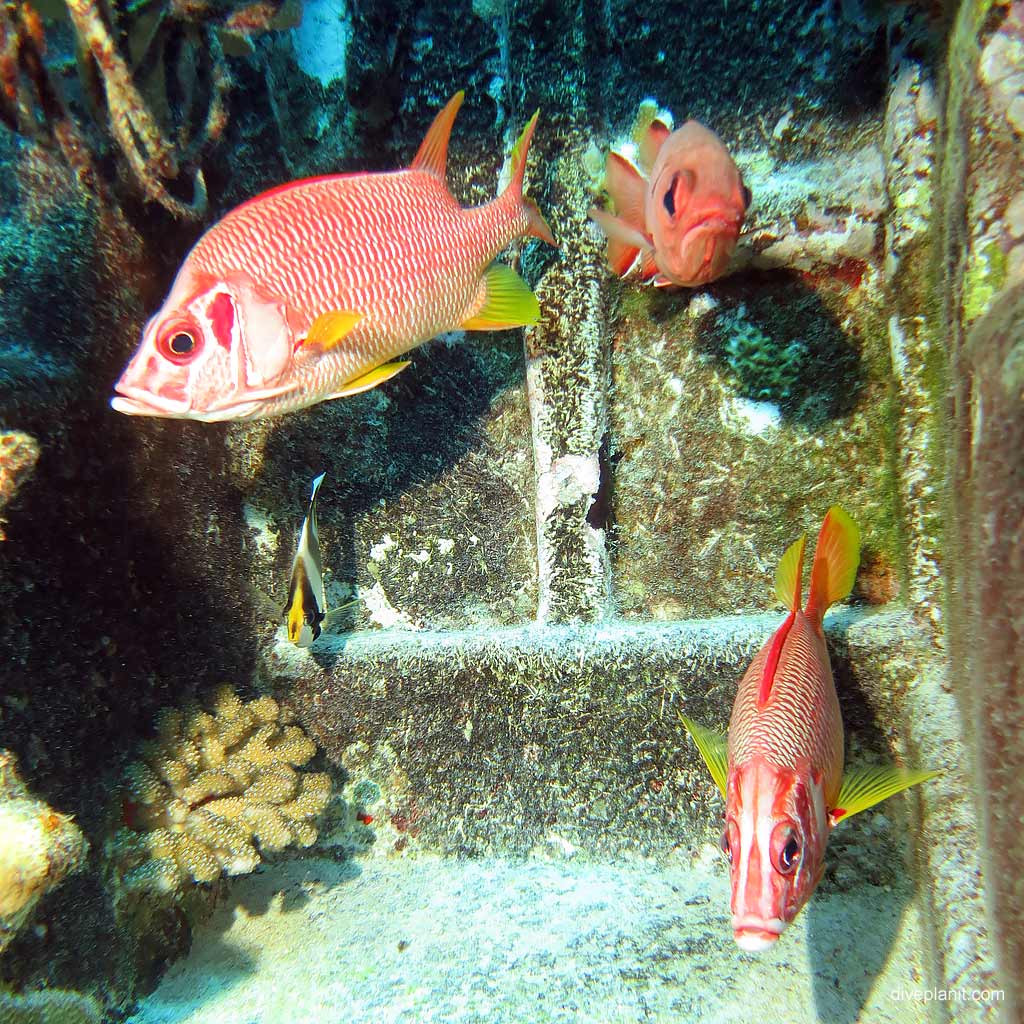 Now home to these Giant Squirrel fish – easily recognisable by their large bushy tails!  They seemed to have reversed in like its some multi-story garage for fish.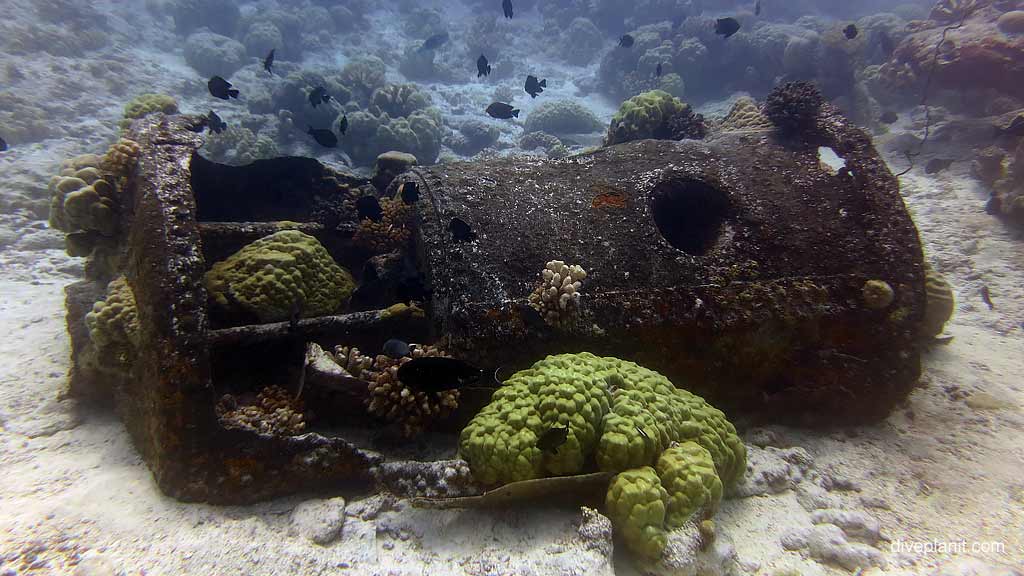 And of course, where there's a boiler, there's going to be a Moray somewhere inside here.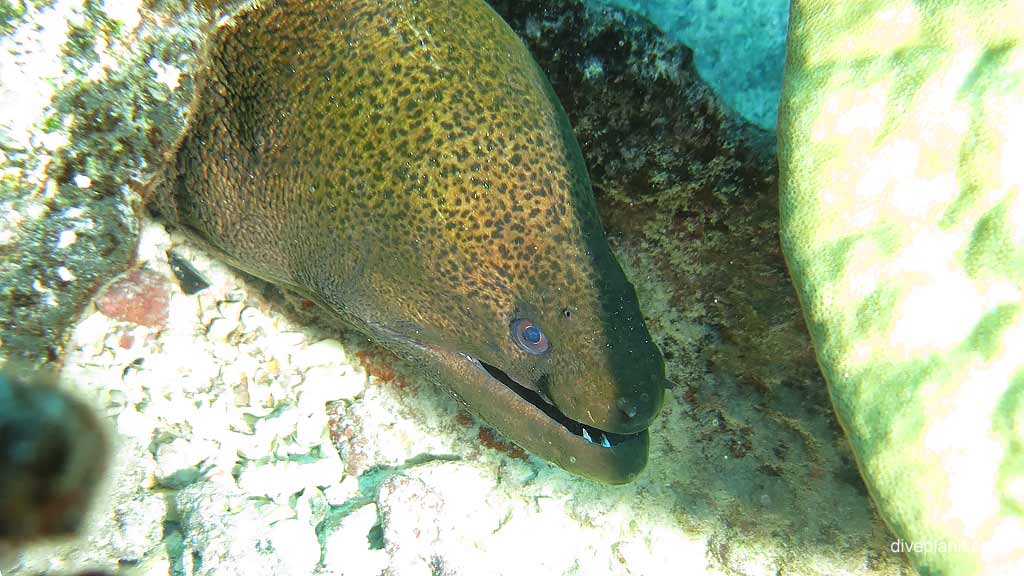 Ah ha! Here she is!
Answers to the fish spotting quiz first photo: (left to right)
Tail end of a Dascyllus; three Soldierfish; Racoon Butterflyfish (bottom); Masked Banner Fish (top); tail end of a Pennant Bannerfish (bottom); and finally a Giant Squirrelfish.