Introduction
Location
Resorts
Liveaboards
Enquire Now
The Ningaloo Reef is 260 km long and is one the largest fringing coral reefs in the world, quite close to shore, the reef protects a very shallow lagoon that is rich in marine life.
The Ningaloo Reef is most famous for its whale sharks which feed in the nutrient-rich waters, however during the winter months, diving Ningaloo Reef offer the chance to see dolphins, dugongs, manta rays and humpback whales on their annual migratory paths. Ningaloo Reef also supports an abundance of fish (500 species), corals (300 species), molluscs (600 species) and many other marine invertebrates.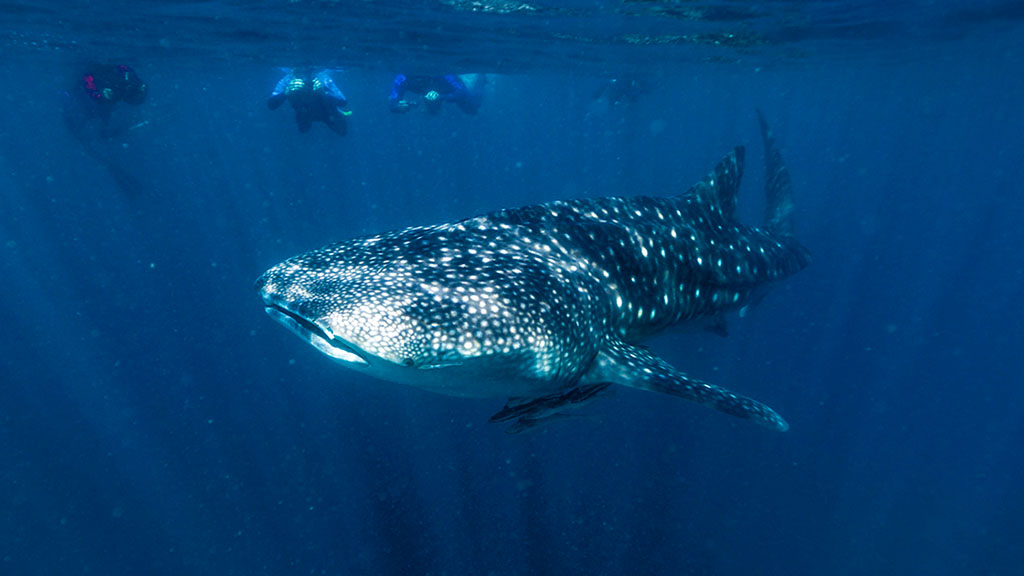 Divers also visit the Coral Coast to dive world-famous Exmouth Navy Pier, voted as one of the top 10 dive sites in Australia. The 300m long pier is situated just 14kms from Exmouth. Restricted access to the pier and not allowing fishing, means that underneath the structure it is teeming with marine life.
Best time to dive
Mantas, dolphins, turtles and dugongs can be seen year-round, however there are larger numbers of mantas from May to August and turtles nest along the Coral Coast from November to March. Whale shark season is mid-March to late-August, humpback whales between May and October.
Having a somewhat arid climate, there is no real 'wet season' however there are fewer clouds from August to December and cyclones (though rare) are usually between January to March.
Ningaloo Reef is accessible from Exmouth, north of Perth on Australia's north west coast.
Getting There
Skywest, Virgin and Qantas operate daily flights from Perth to Learmouth Airport, 36 km south of Exmouth. Exmouth Bus Charters meet every flight and can transfer you to your hotel, however many visitors choose to hire a car to explore the region.
Your Diveplanit Travel personal Dive Consultant can organise a personalised end-to-end from your home town.
Where to Stay
There are two excellent choices of accommodation according to your budget.
Exmouth Escape Resort
The Exmouth Escape Resort offers modern self-contained accommodation and is situated in the town of Exmouth, providing the ideal base to explore the unique Ningaloo Reef in the North-West of Western Australia. The resort provides a modern 4-Star accommodation experience with 1 and 2-bedroom Apartments and Deluxe Villas which sleep up to six people.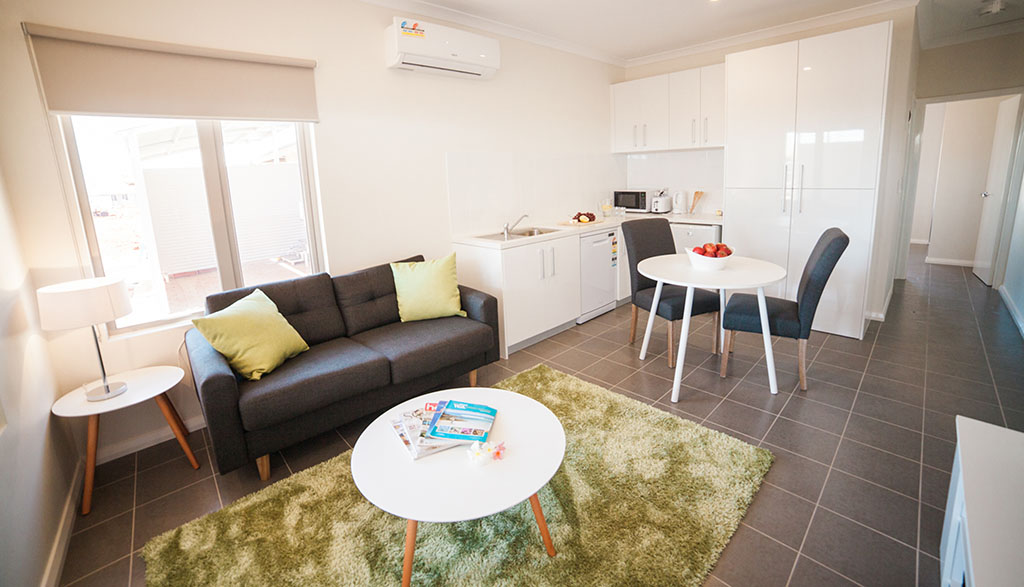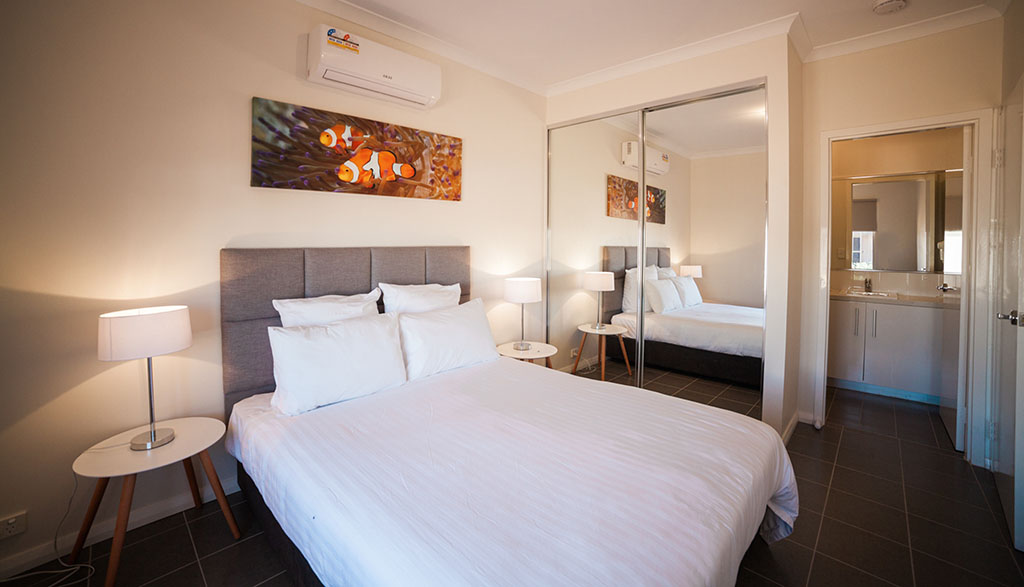 Potshot Resort Hotel
The centrally located Potshot Hotel Resort has a variety of accommodation from deluxe three bedroom and standard two bedroom apartments to Standard and Budget rooms, tastefully nestled around the pool and bar area. The Potshot Hotel Bistro is open 365 days a year for lunch and dinner and there are a number of bars and a beer garden.
For divers in a group the standard two bedroom apartments are a good option: air conditioned with two separate bedrooms, fully equipped kitchen, living/dining area, 1 bathroom, flat screen TV, and private courtyard area with BBQ facilities. Bed linen and towels are supplied.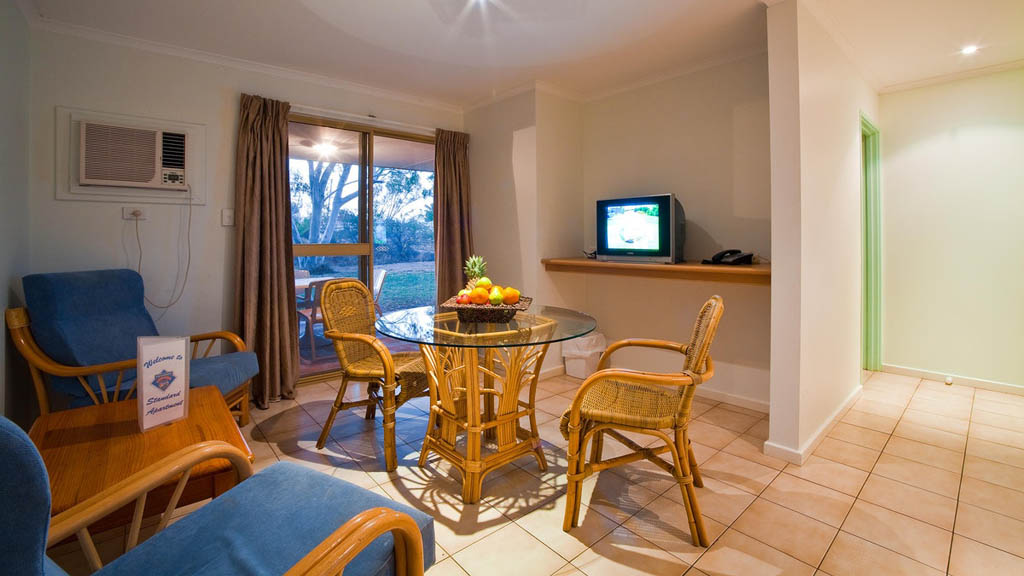 For couple and dive buddies, the Standard Room is a good option. The modern air conditioned rooms come with either a king size bed or a queen size & single bed, en suite bathroom, bar fridge, tea & coffee making facilities, telephone, and flat screen TV. Bed linen and towels are supplied. (There is also a budget room option – for the price conscious).