Introduction
Location
Dive Sites
Enquire Now
The township of Nelson Bay is the heart of the Port Stephens Area, a large coastal bay giving access to a variety of shore dives, boat dives, and wreck dive sites.  It is the best point from which to dive Broughton Island, about 20 km northeast of the entrance.
As well as the diving, the area is a popular spot for family holidays, with a wide range of activities on offer, from surfing and kayaking to bush walks, camel rides and go-karting.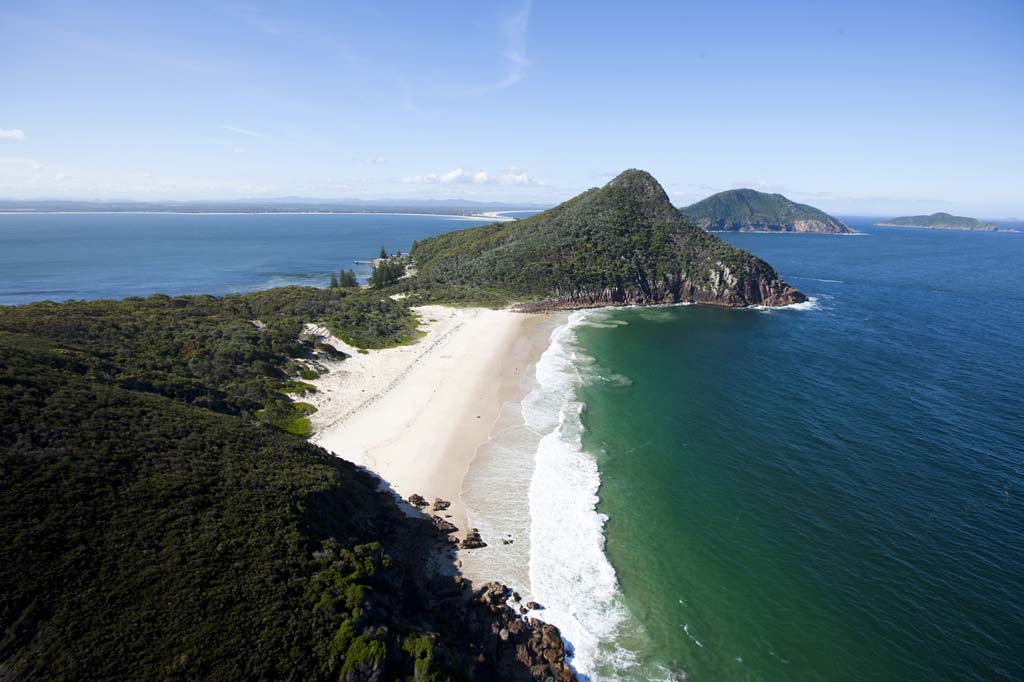 Nelson Bay is about a 2½ hour drive from Sydney, 45 km east of where the Pacific Highway runs through Tomago.
Getting There
Port Stephens Tourism have a really informative website which has directions for driving, and options from coaches to flying and hiring a car.
There are a number of local shore dives, including 'Halifax Park' which can be done as drift or reef dive.  Thousands of fish in a very colourful sponge garden.  Check out the operators' websites for details of this and other shore dives.
The signature dives are on Broughton Island, in particular 'Looking Glass' which is a dive through a crack / arch in the rock, which you'll share with grey nurse sharks.  This should be at the top of your agenda if you have not dived Nelson Bay before.
If the boats are not heading all the way to Broughton, there are more sheltered alternatives around Cabbage Tree Island which is just outside the 'bar'.