Site Overview
Dive Centres
Site Type:
Wreck
Depth:

Median: 25M

Bottom: 26M

Location:
The SS Oakland lies to the north of Cabbage Tree Island in about 26m. It's about a 30 minute boat ride from Nelson bay Marina
The mooring line arrives close to the bow, and the whole wreck being about 30m long and 8m wide is easily covered in a single circuit.  (I usually go clockwise for my karma).
You'll find Wobbegongs snoozing on all the horizontal surfaces, so be careful where you put your hands down.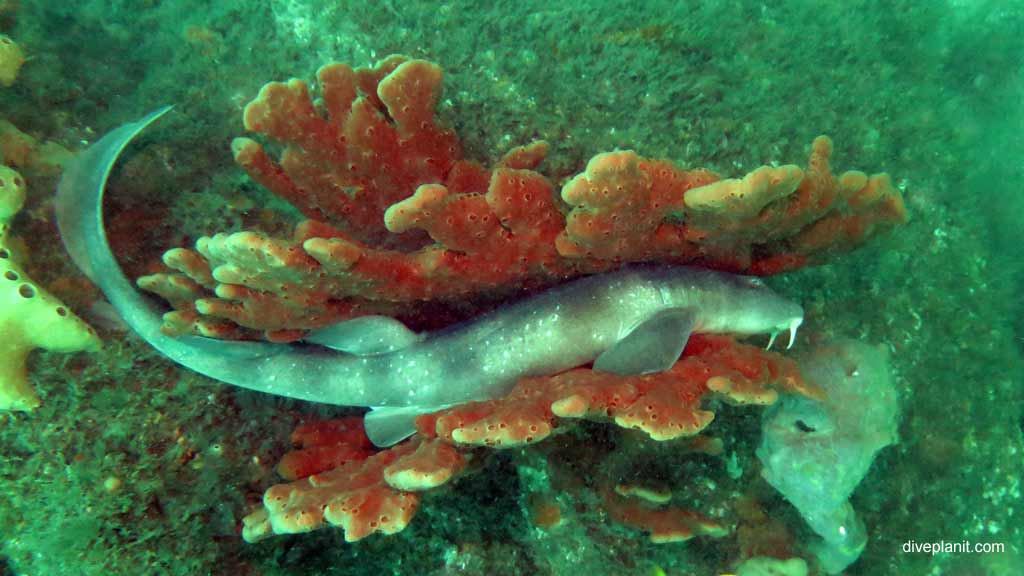 This blind shark was snoozing vertically face down (ok so I switched the photos orientation).
The bow, stern and middle section still are still standing, and the plates of the hull are intact.  There is actually quite a lot of fishlife and you'll see plenty to keep your interest as you go around. Like this Rock Flathead.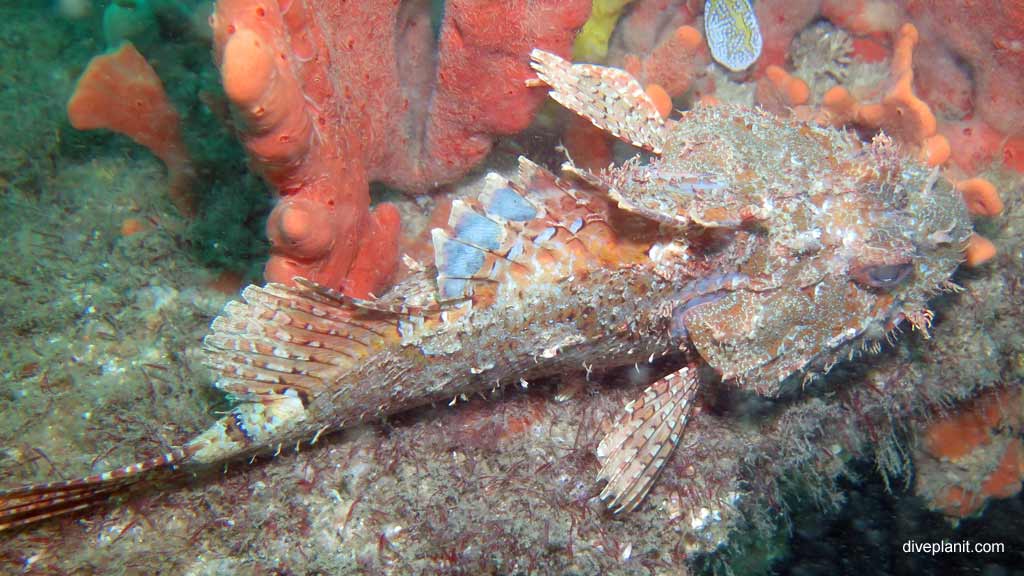 Also there is some colourful soft coral – take a light – and watch where you settle as most of the nice flat surfaces are already taken.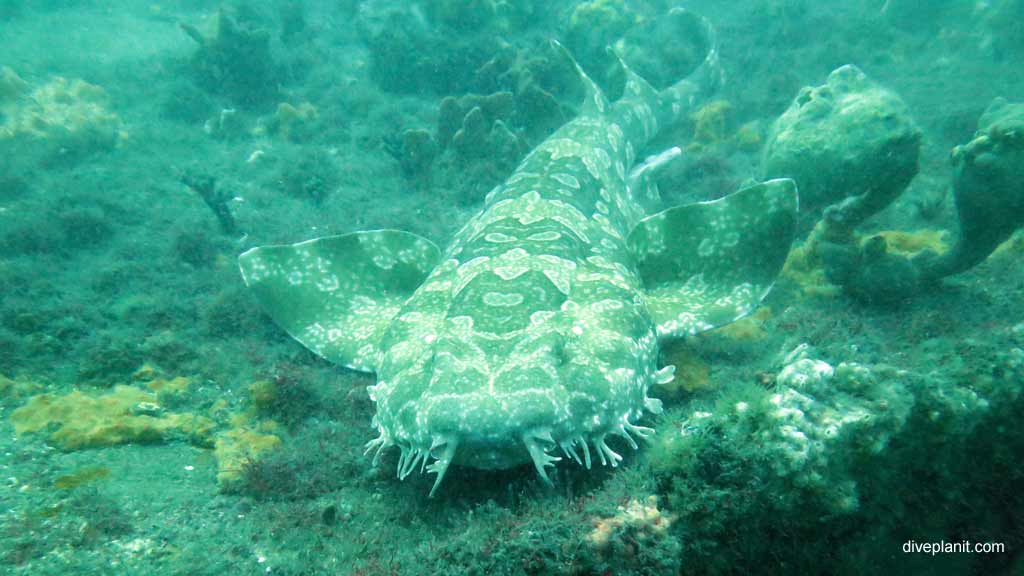 'Jumbo' the Big-eared Wobbe on the SS Oakland.