Introduction
Location
Resorts
Local Info
Dive Sites
Enquire Now
Timor Leste has some of the highest reef fish and coral reef diversity on the planet being situated in the rich waters of the Coral Triangle between Indonesia and Australia. Until recently, the people Timor Leste have been fighting a long battle for independence, finally gaining self-rule in 2002. During that time, few citizens ventured out fishing, as would be common practice in most of the Indo-pacific nations. As a result, the marine life is prolific, and the corals are pristine.
Since independence, Timor Leste has struggled to make its way and is one of the poorest countries in Asia, however dive tourism is playing an important part in boosting the nation's economy.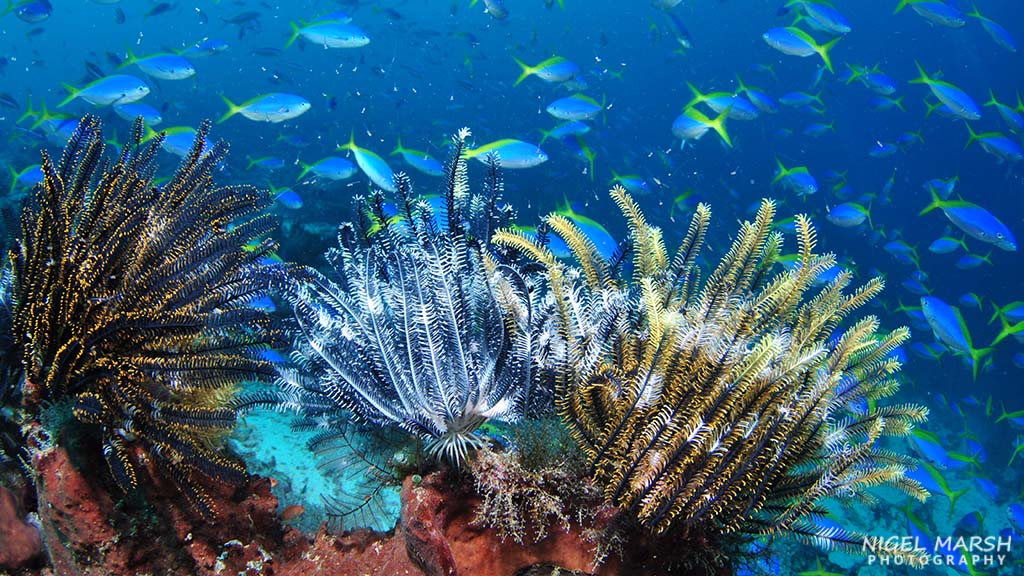 Washed by the nutrient filled waters of the Banda Sea, Timor Leste offers the diver a diverse range of dive sites, dive experiences and marine life. Some of the country's most popular dive sites are located right near the capital of Dili.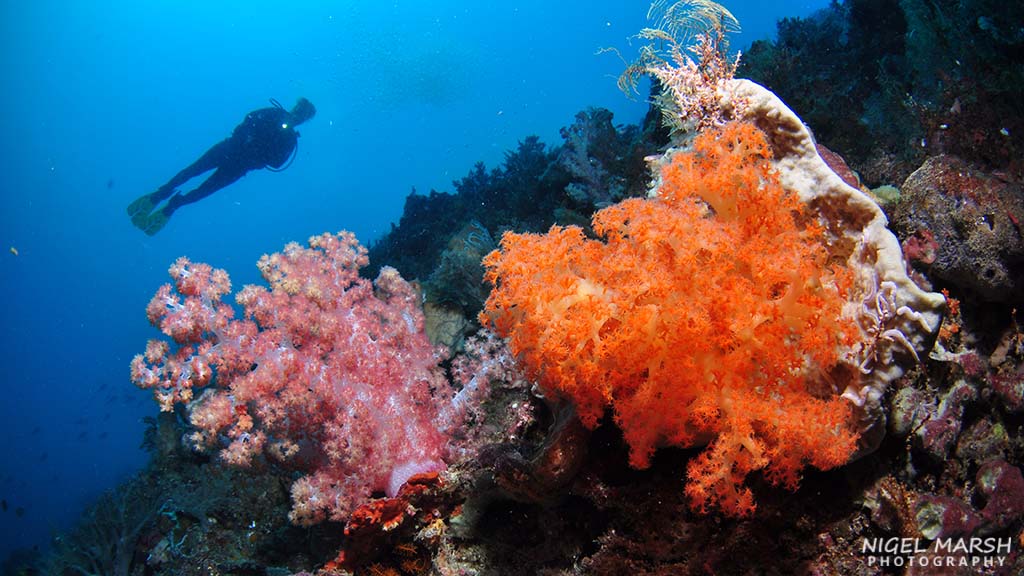 Around the Dili area are world-class muck sites, coral gardens and drop-offs, meaning you don't have to venture far for some great diving. Some of Dili's best dive sites are easily accessible from the shore, others reached by boat. While currents are common in the area, most dive sites are suitable for divers of any level of experience.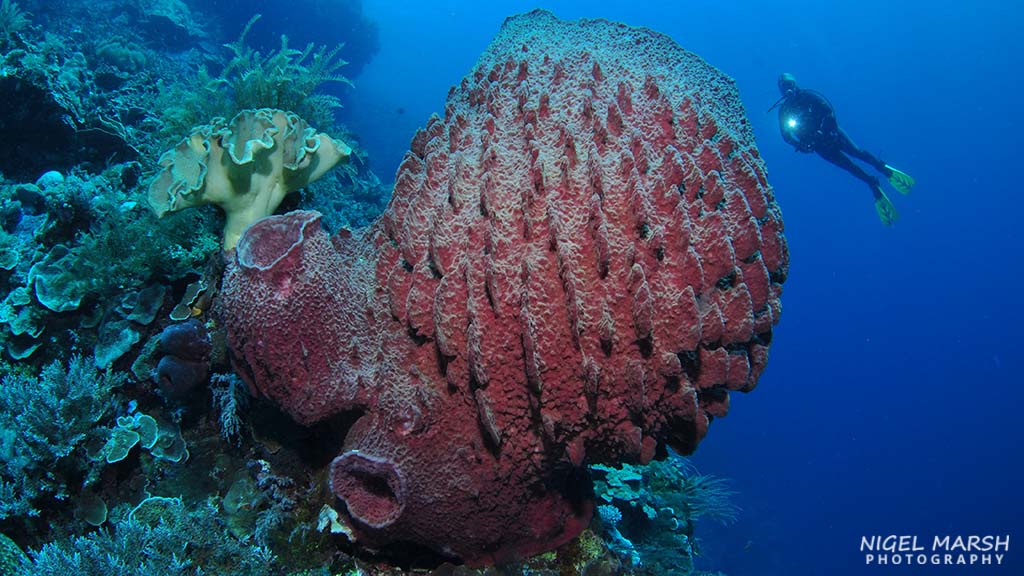 Situated directly opposite Dili is another wonderful dive destination – Atauro Island. Located in the Straight of Wetar, the island is visited on day trips from Dili and by the occasional liveaboard. Washed by currents, Atauro Island is known for its rich coral gardens, dramatic drop-offs and pelagic marine life.
With Timor Leste only opened to divers in 2002, much of its underwater terrain is still waiting to be explored, like the remote eastern end of the nation. The main features here are the pretty coral gardens of Jaco Island (accessible by liveaboard), but there are many more reefs and walls awaiting the intrepid diver.
Timor Leste is located in the Indian Ocean, just north of Australia. The country is situated on the eastern half of Timor, with West Timor part of Indonesia.
Getting There
There are only a limited number of flights, from a limited number of destinations, that arrive in Dili each week. From Australia, Air North operate daily flights from Darwin. From Indonesia, Citilink operate daily flights from Jakarta and Bali, while Sriwijaya Air offer daily flights from Bali. While from Singapore, Air Timor offer flights twice a week on Saturday and Tuesday.
A land crossing is also possible from West Timor, with a bus service operating from Kupang to Dili.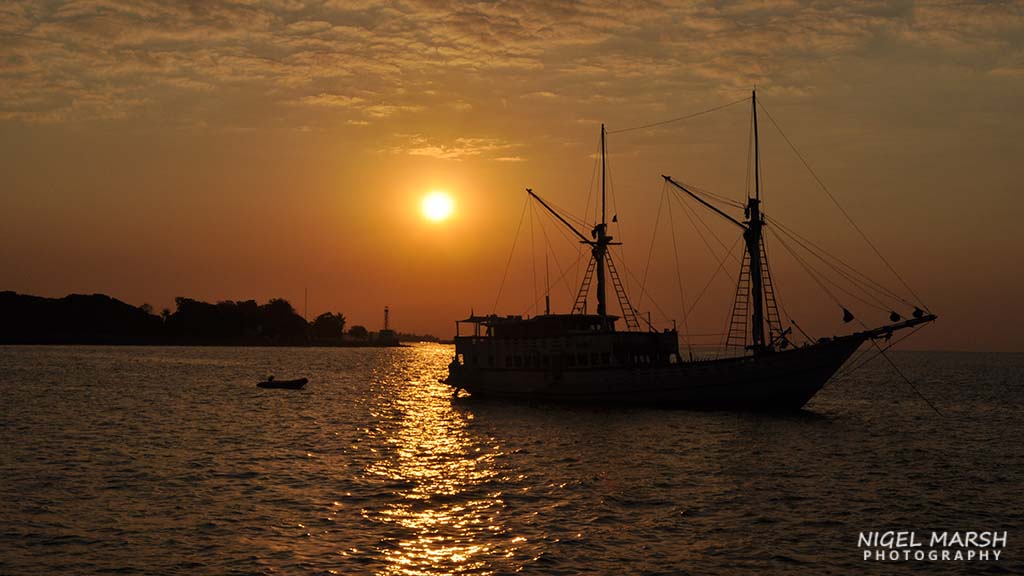 Visa & Passport Information
For travellers from most countries, a tourist visa can be obtained on arrival at Dili International airport for USD30. Note that there are no money changing facilities at the airport so make sure to bring cash in advance.
Currency
The official currency of Timor-Leste is USD and banks will change foreign currencies if needed. MasterCards will not work anywhere but some larger hotels, tour and dive companies accept other credit cards. ATMs are available in Dili but only accept VISA. When travelling in districts bring small notes since there are limited ATMs/banks and larger denominations are difficult to change.
Telecommunications
The international IDD country code for Timor Leste is 670 and is followed by an area code for international dialling. There is good mobile coverage and SIM cards available to buy on arrival. Internet is available but speed is relatively slow.
Electricity
There is a limited duration in some outlying areas and outages can occur. Electricity sockets vary so it's wise to bring an adapter.
Weather/climate 
The climate is tropical humid and temperatures vary from 25° – 35°C in lowlands. Temperatures are cooler inland. The 'Dry Season' is from May to November, there is very little rainfall and lots of sun. 'Wet Season' is from December to April and heavy rains can make the district roads impassable. They can also reduce underwater visibility.
Health
Comprehensive travel insurance is a must-have for travellers. There is no decompression chamber in Timor-Leste. Visitors might consider being vaccinated against typhoid, hepatitis A and Japanese encephalitis before travel. The Malaria rate has been lowered to almost nil, however, Dengue fever is still rife in the country. Protect yourself against mosquito-borne illnesses by using insect repellents.
Travellers are best to head to Dili for treatment but serious cases usually require evacuation to Australia or Singapore. Consultations at a quality Western-standard medical clinic in Dili cost upwards of US$40 but in general medical services in Timor-Leste are limited.
Avoid drinking tap water and use of ice cubes. It is best to drink bottled water from reliable sources.
Dress Code
Timorese women are usually modestly dressed. It is respectful for travellers to cover up too.
Observing Culture
Ask before taking pictures of people and seek permission before visiting sacred sited or communities. Note that many Timorese had family or friends killed during the Indonesian occupation, so broach this particular topic very carefully.
Tipping
Tipping is not expected but appreciated.
How to Get Around
With roads littered with potholes, getting around Timor Leste can be a bumpy experience. If only travelling from the airport to Dili, a taxi will be the only transport you will require. However, if you want to travel further afield, then the options are a local bus or hire a 4WD and driver.
Other Activities
Trekking is a popular activity in this mountainous country, with Mount Ramelau the main attraction. Other activities include motorbike and 4WD tours to more remote parts of the nation to visit villages, cultural sites and natural features.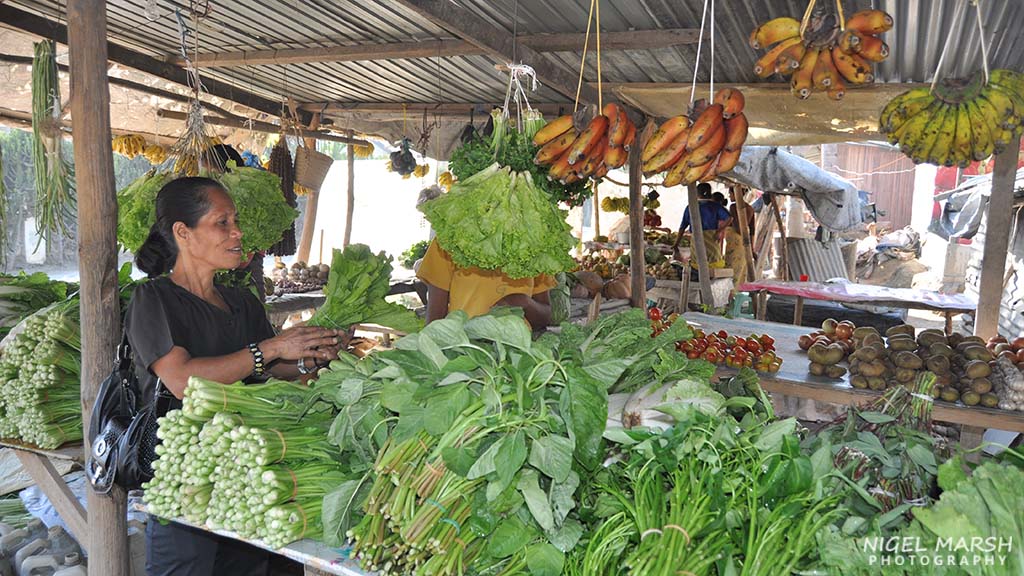 Tasi Tolu, Dili – Get ready for plenty of weird and wonderful critters when you dive Dili's premier muck site. The sloping sand at this site is a great place to see seahorses, frogfish, cuttlefish, octopus and snake eels.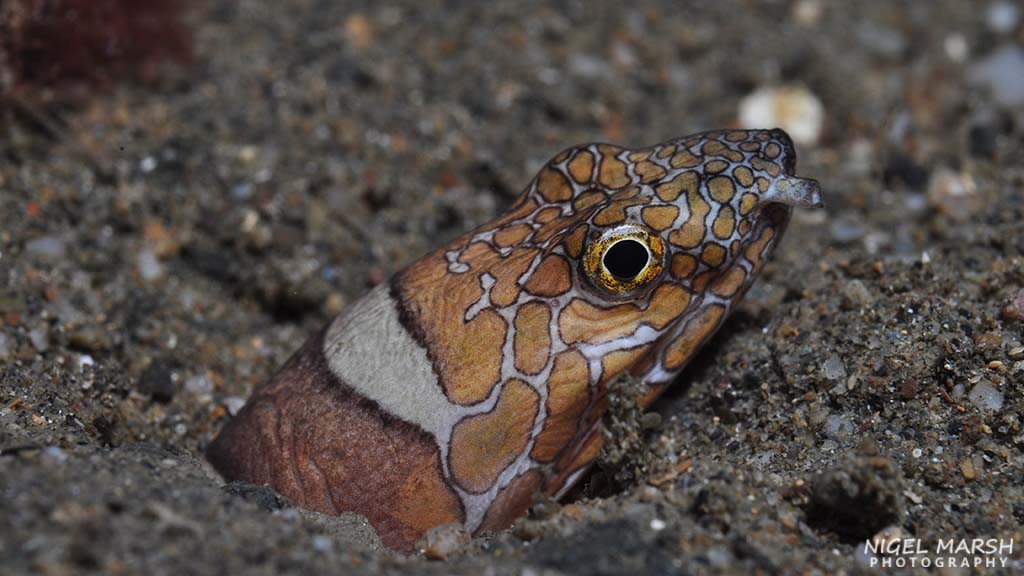 Pertamina Pier, Dili – This brilliant pier dive has something for everyone. Schooling batfish, barracuda and trevally for those that like the big stuff and nudibranchs, shrimps, frogfish and ghostpipefish for those that like the little stuff.
Dili Pinnacle, Dili – Dropping from 12m to 40m, this action-packed pinnacle is visited by reef sharks, turtles and schools of pelagic fish.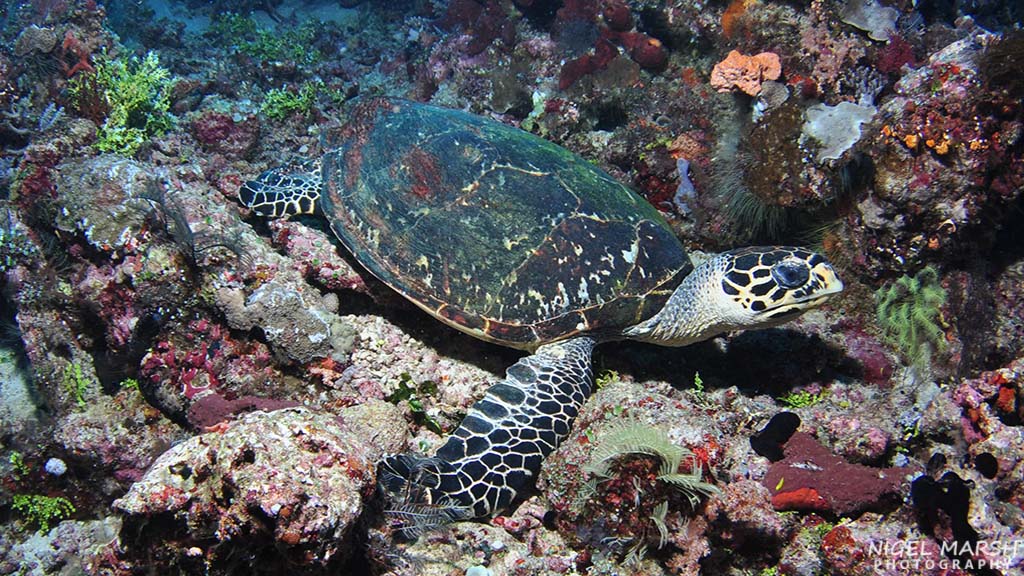 Bubble Beach, West of Dili – This spot maybe named for the gas bubbles that trickle through the sand, but divers will remember the site's diverse range of marine life. Home to both big and small critters, look for turtles, stingrays, nudibranchs and shrimps.
K41, East of Dili – This site has wonderful corals on one side and muck on the other, so is home to a diverse range of species. Commonly seen are solar-powered nudibranchs, leaf scorpionfish, moray eels, reef sharks and pipefish.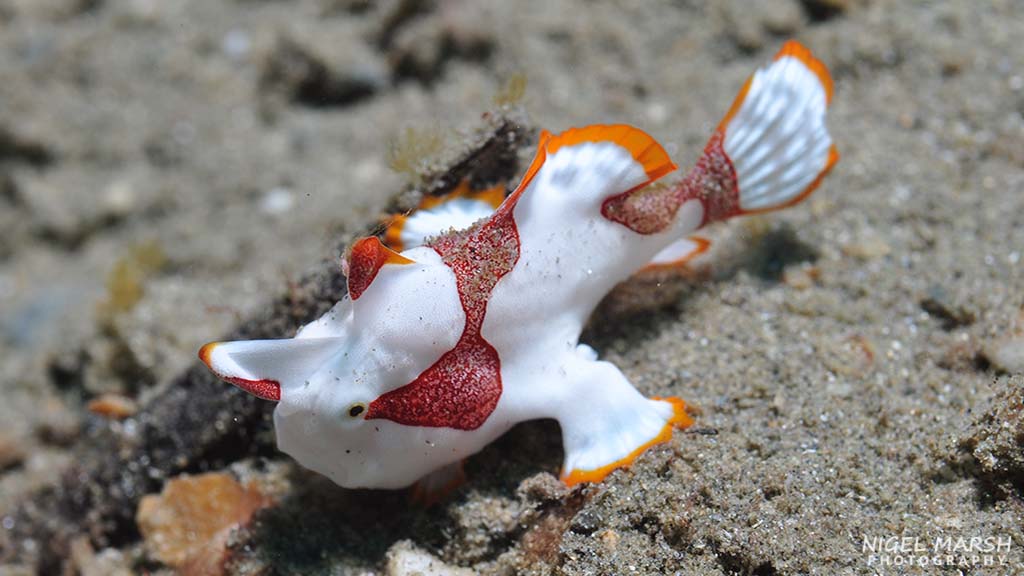 Manta Cove, Atauro Island – The walls at this site are covered in corals, creating a tapestry of vibrant colours. Hiding amongst the coral are critters like nudibranchs and scorpionfish, but cruising the wall are pelagic fish and the occasional manta ray.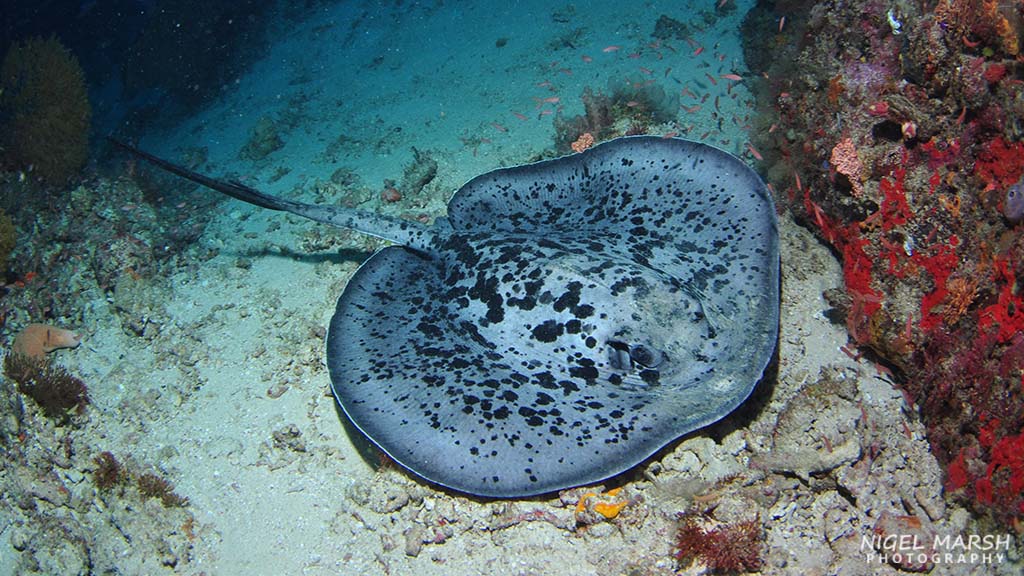 Shark Fin, Atauro Island – Washed by currents, this reef is a great spot to see pelagic fish and sharks. Often done as a drift dive, this is the kind of site where anything can suddenly appear from the blue.