Introduction
Location
Accommodation
Diving
Pricing & Schedules
Enquire Now
Dive Timor Lorosae is located in Dili, the capital of Timor Leste (East Timor). Timor Leste's location offers one of the most biodiverse reefs in the world, with constant upwellings from the deep channel just offshore, providing continuous nutrients to feed the fringing reef. Coral reefs here have stayed strong and healthy with almost no impact from coral bleaching that affects other areas of South East Asia.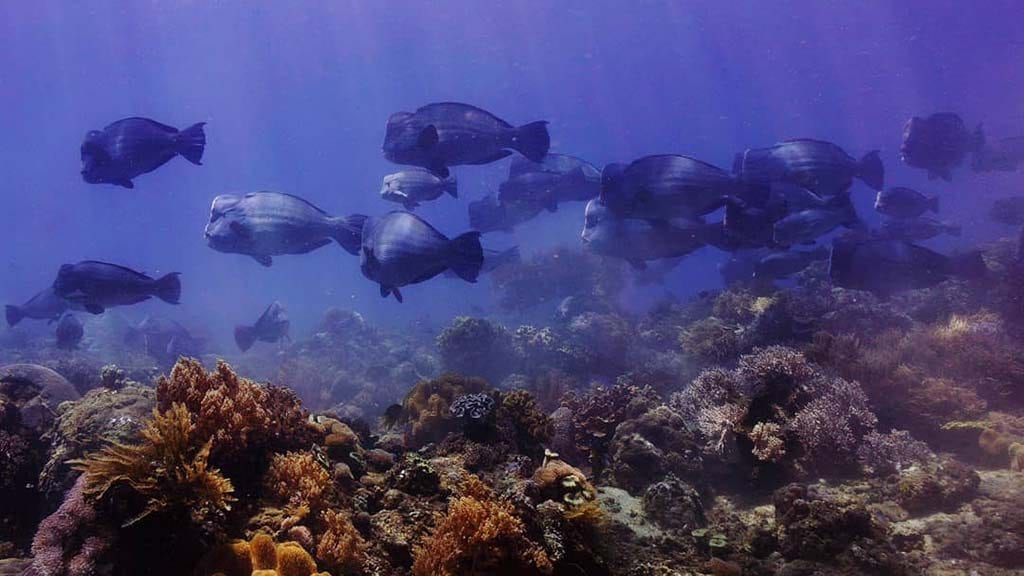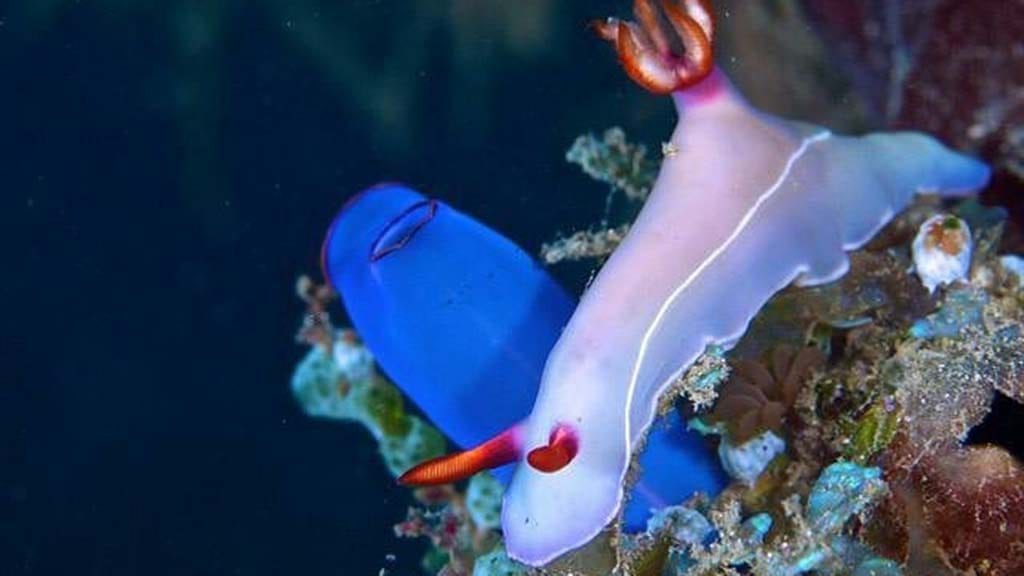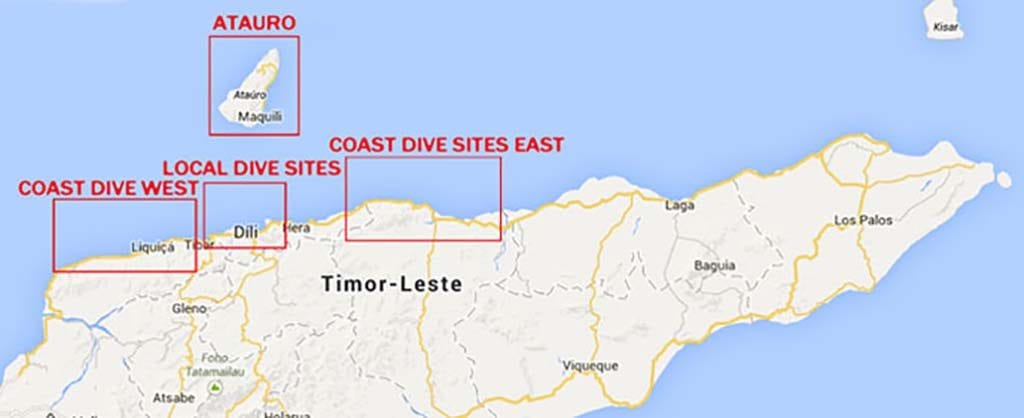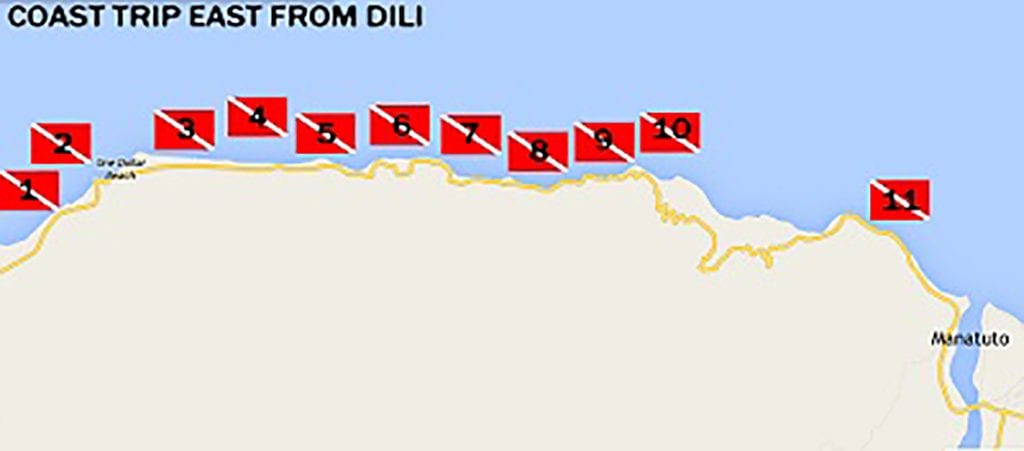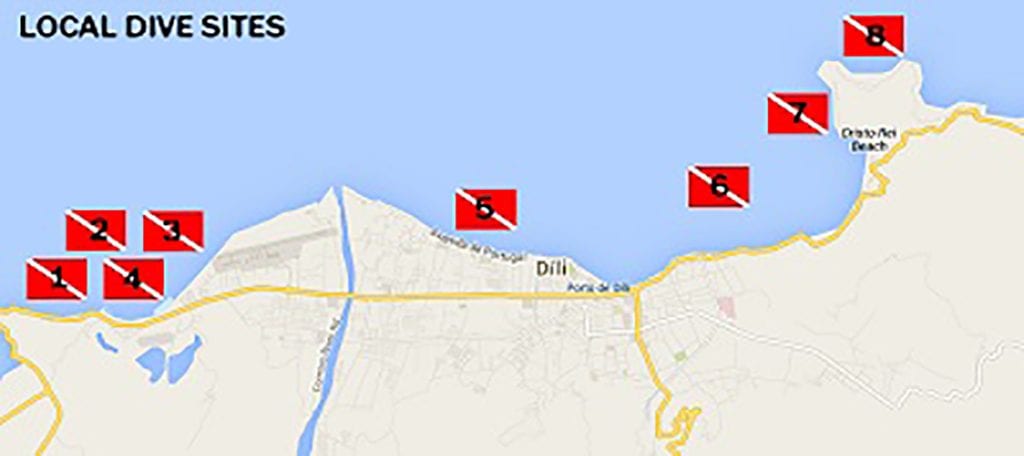 There is a vast range of dive sites, with muck dives, great walls and some underwater pinnacles, providing a diverse range of wildlife from nudibranchs, frogfish and seahorse to schooling fish, turtles, reef sharks and if you are lucky enough maybe an eagle ray or dugong. Explore the North Coast of the mainland from Dili, or boat dive Atauro Island.
You can also enjoy whale watching in-season as recent studies discovered Timor Leste has the healthiest population of Pygmy Blue Whales, in addition to 41 other species of cetaceans passing through these waters.
Since the beginning DTL has tried to promote sustainable tourism as an alternative income to Timor Leste, recruiting and educating local staff is an important factor.
Dining Options
Castaway bar and restaurant has been a food stop in Timor Leste since 2003. Offering great western food (burgers and pizzas) to a mix of Italian and Asian as well. Always a great place to have a cold drink after a dive. Watch the sunset and Atauro island disappear into the nights sky. Vegetarian/vegan options available.
Trekking
Dili sits on the coast, framed by a backdrop of hills and at the easternmost point of the city is Christo Rei – the world's third largest statue of Jesus. Relics of the Portuguese occupation, including fortresses, churches and other monuments are scattered throughout the country. For history enthusiasts, Timor Leste's resistance museum is well worth exploring; as is are the Xanana Gusmão's hiding place, Balibo (known for the killing of 5 journalists by Indonesian soldiers), Santa Cruz Cemetery (known for a massacre in 1991), and the Japanese caves in Baucau.
Timor Leste offers excellent trekking inland including Mount Ramelau, the highest point on the country, at 3000 metres above sea level. Keen walkers may also want to explore Ainaro, Mt. Matebian and Mt. Kablaki. Tours can be arranged in Dili. Trekkers may also be able to spot some of the 260 species of birds here, 32 of which are endemic and 8 of which are exclusive to the island of Timor and found nowhere else in the world.
Motorcycle and 4WD Tours
A great way to explore the stunning scenery that Timor Leste has to offer as well as experiencing the interesting culture is on a motorcycle or 4WD tour to some of the more remote areas of the country.
We think…
Dive Timor Lorosae is the oldest existing dive shop in Timor and only PADI 5-star instructor development centre. Established in 2000, staff continue to work with a spirit of adventure and exploration – most dive sites here were discovered, explored and named by Dive Timor Lorosae. Staff are all highly qualified and dive gear is well-maintained, being constantly serviced by Dive Timor Lorosae's own qualified technicians.
Dive Timor Lorosae is located in downtown Dili. Take a taxi from the airport, tell the driver to drop you at Castaway Bar (the dive centre restaurant) as sometimes the local taxi drivers don't know about Dive Timor but everyone knows Castaways.
Dive Timor Lorosae has a range of accommodation options, ranging from dormitory to guest house and deluxe studio apartments.
Guest House 5 has 3 rooms:
Room A with 2 beds (1 double and 1 single)
Room B with 2 beds (1 double and 1 single)
Room C with single bed
Guest House 6 has 3 rooms
Room D with single bed
Room E with 2 twin beds
Room F with 1 double bed
Please note that if you stay in Guest House 5 or 6 you'll have your own private room but the bathroom, kitchen and living room (TV) will be shared if the other rooms are occupied.
Deluxe Studio Apartments – 4 rooms, each with 2 beds (1 double and 1 single) Units 1- 4 have private bathroom, TV lounge area, kitchenette and private poolside patio.
Unit 7 – Deluxe 2 Bedroom Dormitory backpackers, 2 rooms with 2 bunk beds (4 beds) each.
All Accommodation includes the following facilities:
Air conditioning (in every room)
Laundry service
Free internet access
Satellite TV in common rooms (or in a private room for apartments)
Kitchen or kitchenette
Swimming pool with lounge chairs and sun umbrellas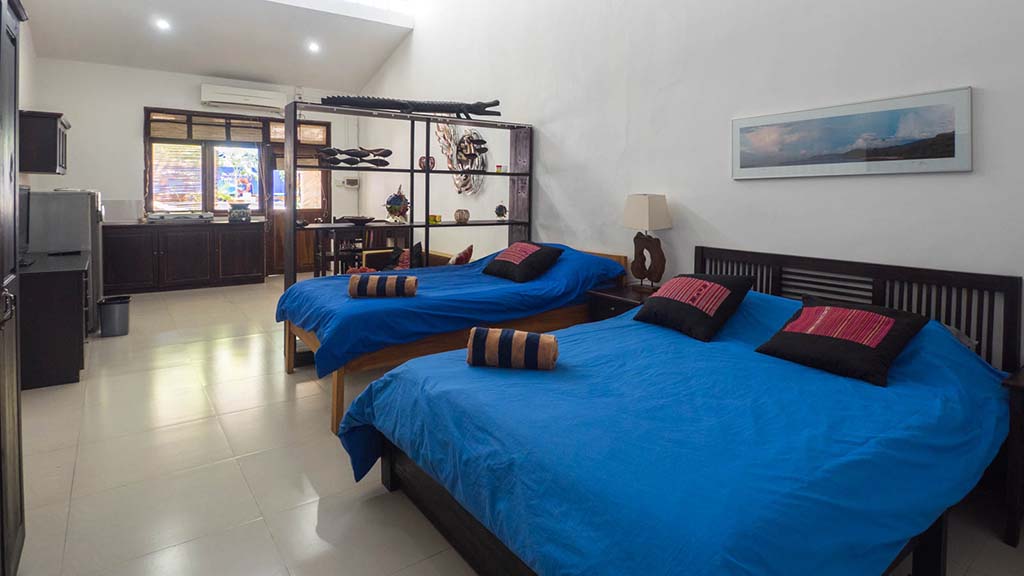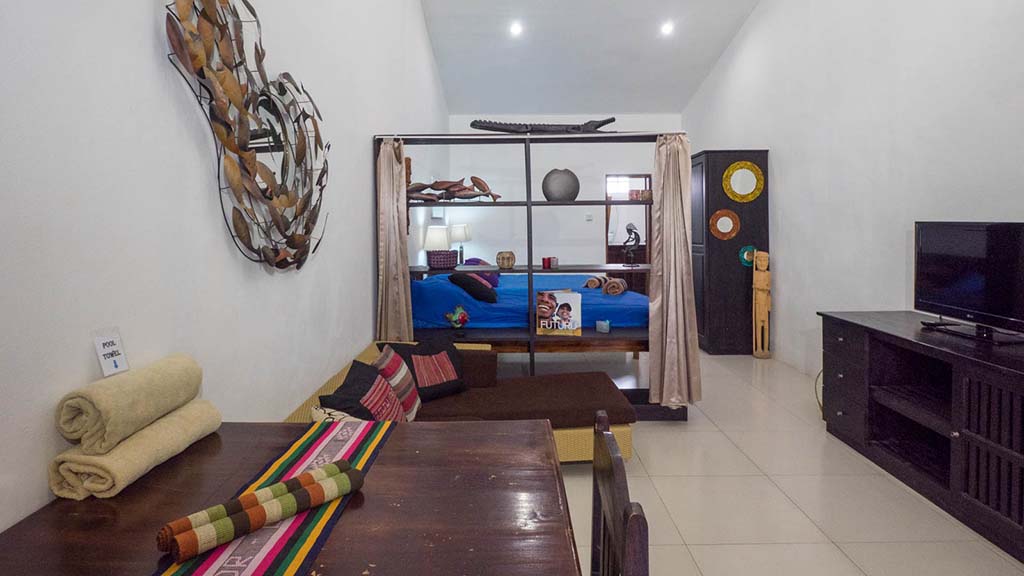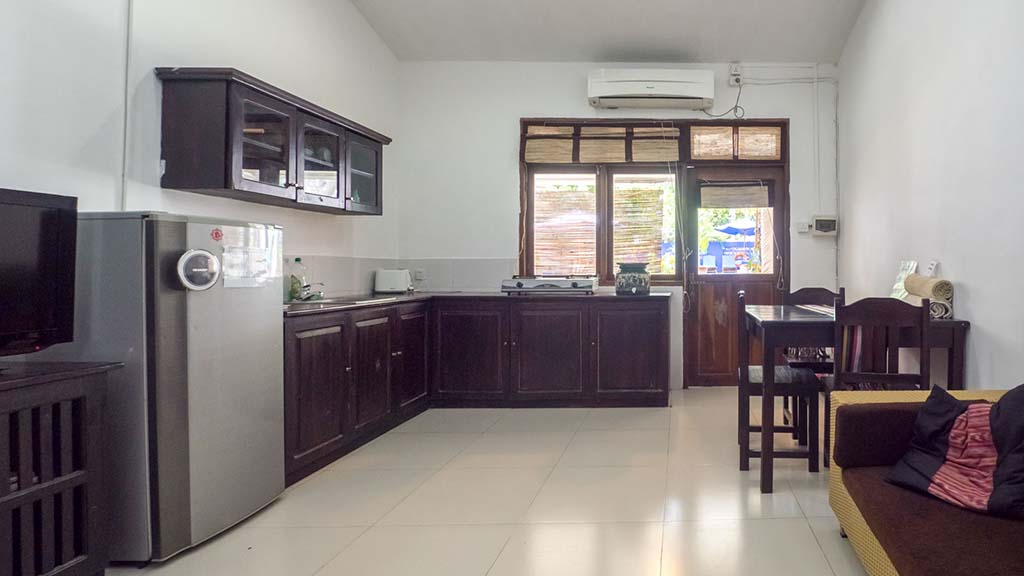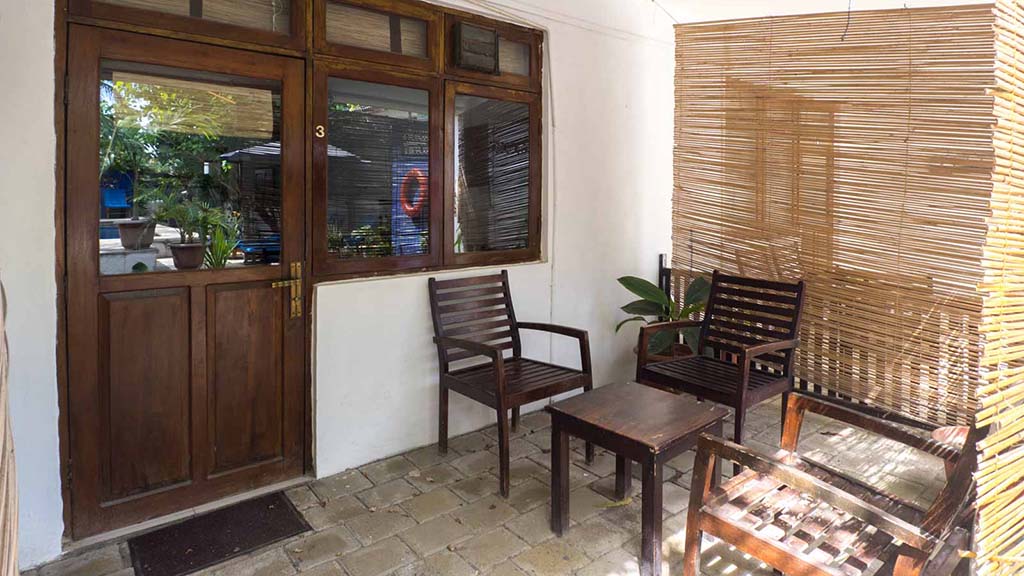 Dive Service
Local Dives. Dive Timor Lorosae offer shore dive trips to the dive sites around Dili, with road transport provided to local and 'Coastal' dive sites. Entry for shore dives is over sandy beach or small pebble rocks. Local boat trips are also available to dive sites around Dili. Prices include the trip, a dive guide and refreshments. The area around Dili offers some excellent dives within close proximity. Only 5 minutes from the dive centre is Pertamina Pier, one of East Timor's best dives for critters, octopus and schooling batfish.
Just 10 minutes west of Dili is Dili Rock East & West known for its easy access and great conditions with a variety of sandy bottom and excellent corals, as well as macro critters and colourful reef fish.
Along the same beach lies Tasi Tolu, Timor's premier muck diving option with sea horses and many other photographer favourites on this mostly sandy bottom. Roda Reef an artificial reef project built by DTL good for frogfish, nudis and more macro. Both sites sea grass in the shallows attract dugongs throughout the year.
Coastal Dives. Further afield day trips visit dive sites along the coast around 40-min to 1.5-hr drive from Dili. These trips include two shore dives, a dive guide, lunch and refreshments. Trips run for a minimum of two people.
Heading west towards Liquica you come to such dive sites as Bubble Beach, known for its amazing bubble fields and the spectacular dive site The Gravel Pit.
East of Dili, divers can experience shore diving at its best. Easy access along the coast allows divers safe entry to great wall dives. Secret Garden, K41, Bob's Rock and Lone Tree are some of the amazing dives that can be done. Approximately 40 min East of Dili the diving starts and continues as far as Com some 100km away. The variety of dives along this stretch of road is endless yet K41 and Lone Tree are among the favourites of the local divers.
Atauro and Coastal Boat Dives. Dive Timor Lorosae also visit the beautiful pristine reefs of Atauro Island on a regular basis. These day trips include two dives, a dive guide, lunch and refreshments. A minimum of three divers is required for these trips to run. Trips are usually scheduled to run on weekends but can be scheduled whenever there are enough divers.
Atauro is East Timor's most pristine diving area. Around the island is a large variety of dives suitable for every level. Visibility is always excellent, and the abundance of fish life and coral is simply incredible. DTL's the Zara-Ann, takes you to Atauro in 1 hour, departing from Dili. Lunch and non-alcoholic drinks are included.
Pricing for Dive Timor Lorosae
Valid to 31 Mar 2023
AUD
USD
7 Nights Standard Double Room (Double / Twin Share) with 6 shore dives and 4 boat dives
1053
USD
|
1053
7 Nights Standard Double Room (Single) with 6 shore dives and 4 boat dives
1210
USD
|
1210
7 Nights Deluxe Studio Apartment (Double / Twin Share) with 6 shore dives and 4 boat dives
1193
USD
|
1193
7 Nights Deluxe Studio Apartment (Single) with 6 shore dives and 4 boat dives
1455
USD
|
1455
Pricing includes accommodation as specified, return airport transfers, taxes, tanks, weights, boat, and dive guide; excludes: Annual Diving Permit and Departure Tax.
This resort's prices are in USD. The AUD prices shown are based on the current exchange rate. The price paid in AUD will be based on the actual exchange rate at the time any payments are made.
The per person pricing above is indicative only: we show 7 night with 10/12 dive packages at high-end and lower-end rooms (singles & doubles) for the purposes of comparison. We can give you a price (and availability) for any combination of nights/dives you wish to undertake, which will include any discounts due to you as part of that package, and any exclusions, or items payable at the resort. Please use the [Enquire Now] tab to give us your exact requirements and we'll give you the best deal we can.