Introduction
Location
Resorts
Local Info
Dive Sites
Enquire Now
For many years Anilao was a destination only visited by a limited number of divers. Lacking the white sandy beaches of other parts of the Philippines, it didn't appeal to international tourists and so slipped under the radar. But with the area having pretty coral reefs and some amazing muck diving, underwater photographers starting visiting the area and discovered that Anilao is home to some of the coolest macro critters in the world.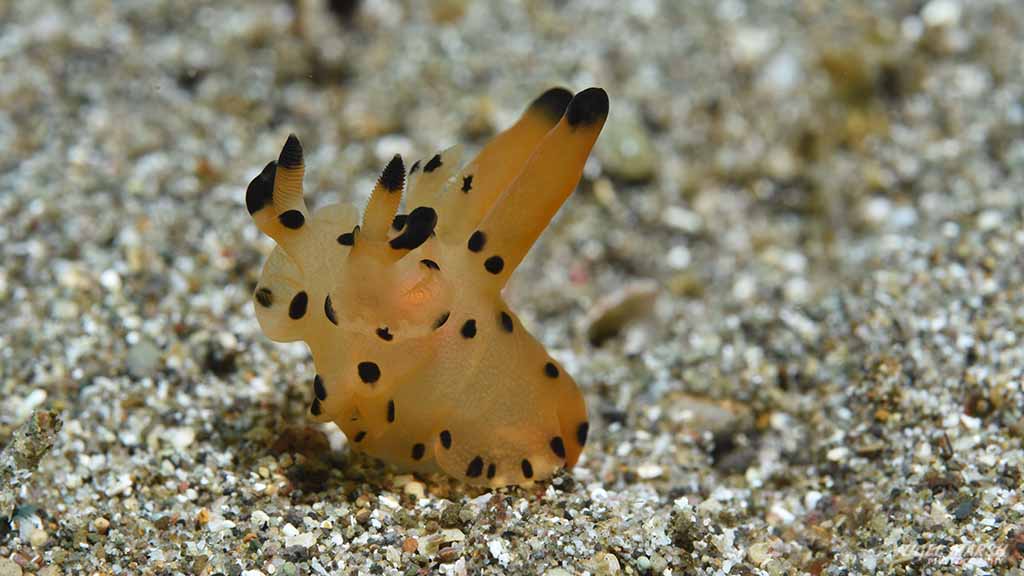 Anilao is probably most famous for its muck diving. Dark sand and rubble sites can be dived off Anilao, and most also have coral outcrops. These muck sites are home to an incredible variety of critters, including seahorses, mimic octopus, flamboyant cuttlefish, nudibranchs, frogfish, snake eels and stargazers.
However, Anilao also has pretty coral reefs that are inhabited by a wide variety of reef fish, sea snakes, turtles and the odd reef shark. But like the muck sites, these reefs abounded with macro critters, including pygmy seahorses, blue-ringed octopus, boxer crabs and even weedy scorpionfish. Taking divers to see these cool critters are dozens of dive resorts, which are dotted around the rugged Anilao coastline.
Anilao maybe a very popular destination for underwater photographers, but with a wide variety of dive sites and a diverse variety of marine life, all divers will love this special place in the Philippines.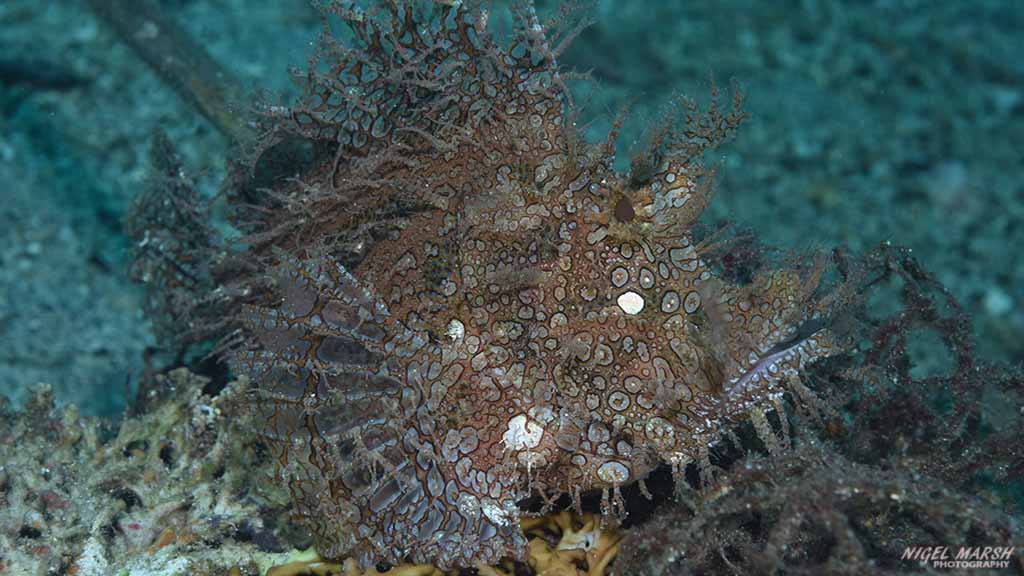 Anilao is located 125km south of Manila, on the Calumpang Peninsula, in the municipality of Mabini, Batangas.
Getting There
Manila airport is serviced by many airlines around the globe. From Manila, the best way to get to Anilao is by car, which can be organised by your dive resort, but with the usual heavy traffic in Manila, this journey can take over three hours.
The rugged coastline at Anilao is home to dozens of dive resorts which are either located on rocky beaches or cut into the hillside. Most have a pool, restaurant, bar and dive facilities and offer package deals on diving and accommodation – the more dives you do – the cheaper it is per dive. All operate traditional style banca dive boats to explore the local dive sites. and some also offer free shore diving on their house reef.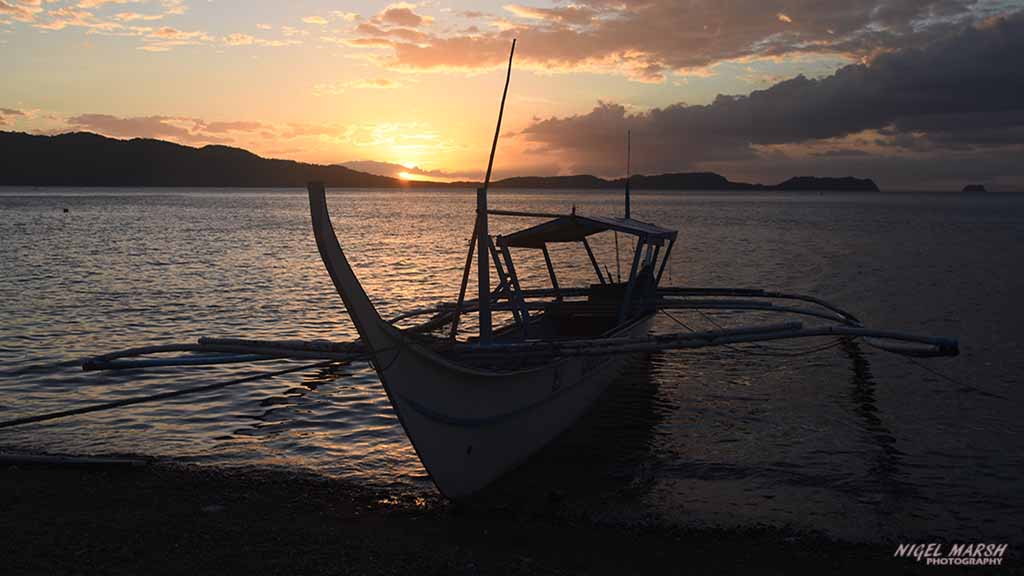 Muck diving in the Philippines is generally not done in murky conditions, with most muck sites experiencing clear water. But to keep it that way ensure you have good buoyancy control as it is very easy to stir up the bottom with a misplaced fin or hand. A muck stick is a handy tool as you can use it to rest on the bottom and push away without stirring up the sand.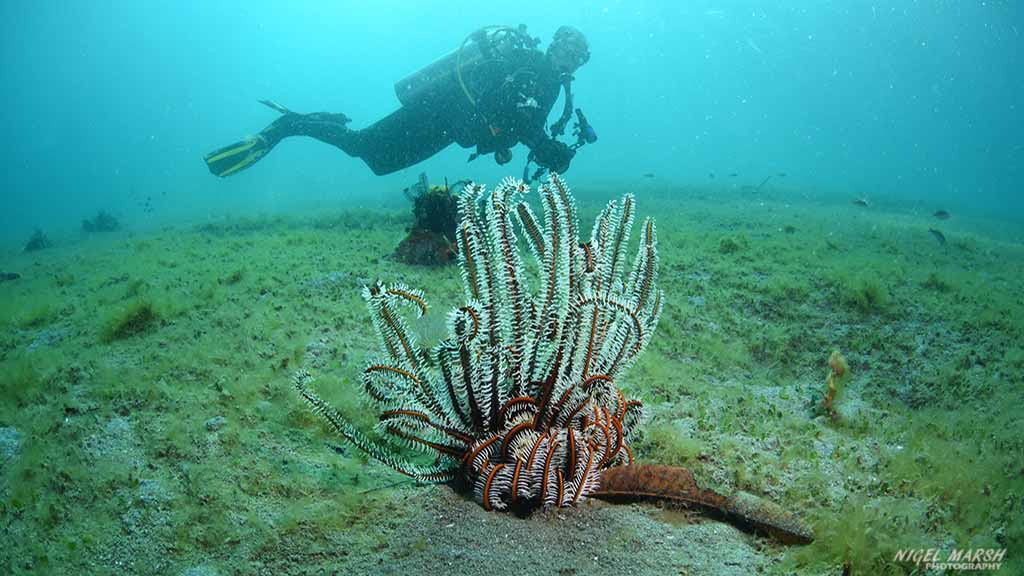 A good dive guide or critter spotter is essential when muck diving, as they will help you find the well-hidden and well-camouflaged critters in this environment. At some dive resorts you can pay extra to have your own private guide, which is very handy if you are a serious underwater photographer.
Where to Eat
With a rugged coastline getting around Anilao is not easy and some dive resorts are best reached by boat. So you may find your dining options are limited to your dive resort restaurant. Most of these have excellent food, a good mix of western and Asian Cuisine, plus a few local Filipino dishes as well.
How to Get Around
Getting around Anilao is not easy as many of the dive resorts are located down very steep and narrow roads, and many are only accessible by boat. If you want to explore the area then it may be best to rent a car, motorbike or organise a taxi. You can also explore by boat. However, once at your dive resort you will find you don't need to get around the area.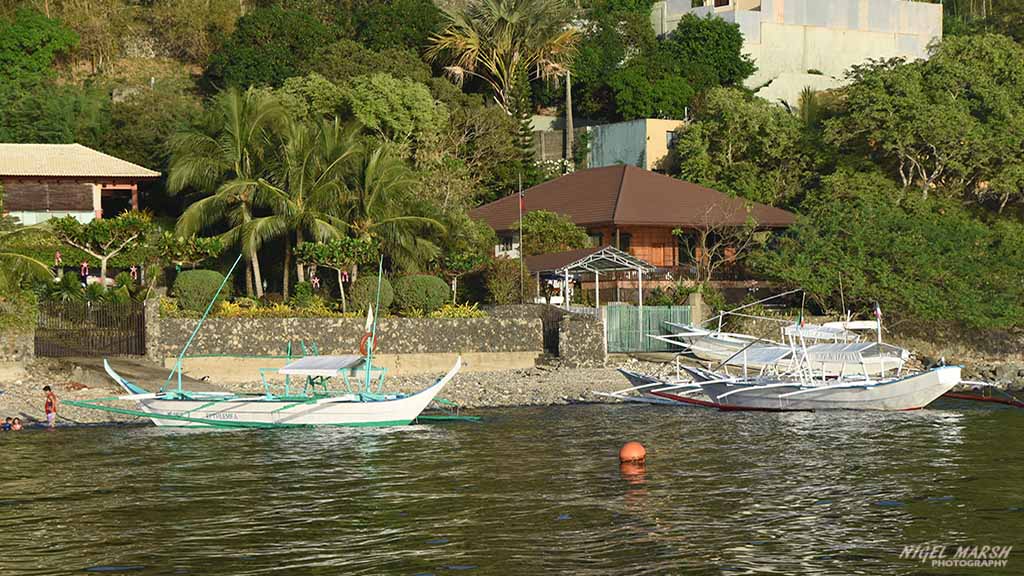 Other Activities
The great majority of tourists that come to Anilao are only there for one thing – diving. However, there are other things to do in the area if you are not a hard core diver doing four or five dives a day. Some dive resorts also offer other water sports, like kayaking and windsurfing. You can also hike the local hilly terrain for great views of the islands and waterways. The most popular of these hikes is the Mt. Gulugod Baboy Trail.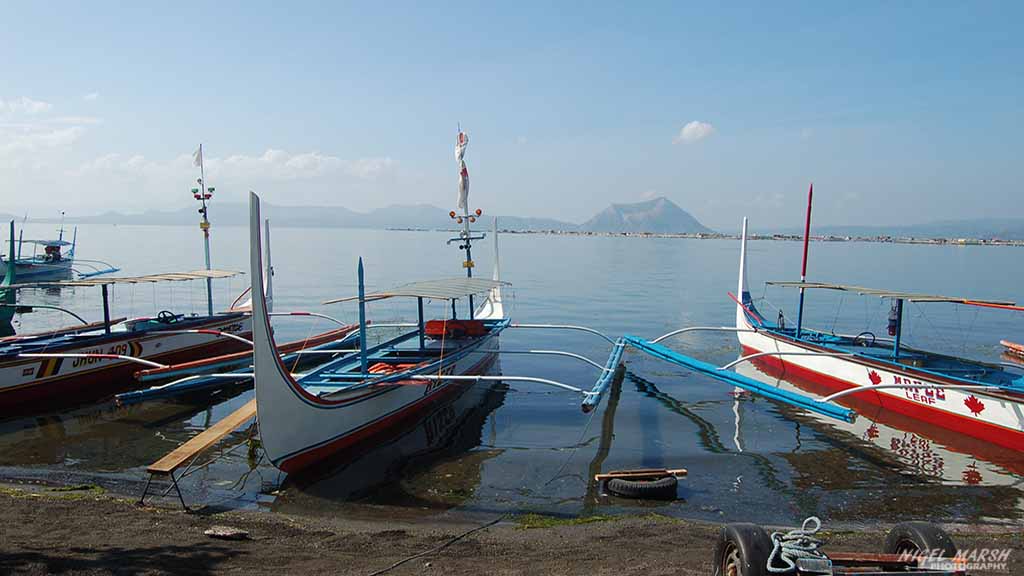 With more time on your hands you can tour the local area, visiting Batangas City or Taal. One of the main attractions in the area is the Taal Volcano, which is on a lake. You can hike or ride a horse to the rim of the volcano and also see fishing villages on the lake.
Pretty coral reefs are what first attracted divers to Anilao, and the area is still blessed with a good variety of these dive sites. While coral gardens are found on the coastline at Anilao, the best of these reefs are found on nearby Caban and Sombreo Island. These small islands are located off the northern end of Tingloy (or Maricaban Island), and swept by currents they have rich corals and abundant fish life.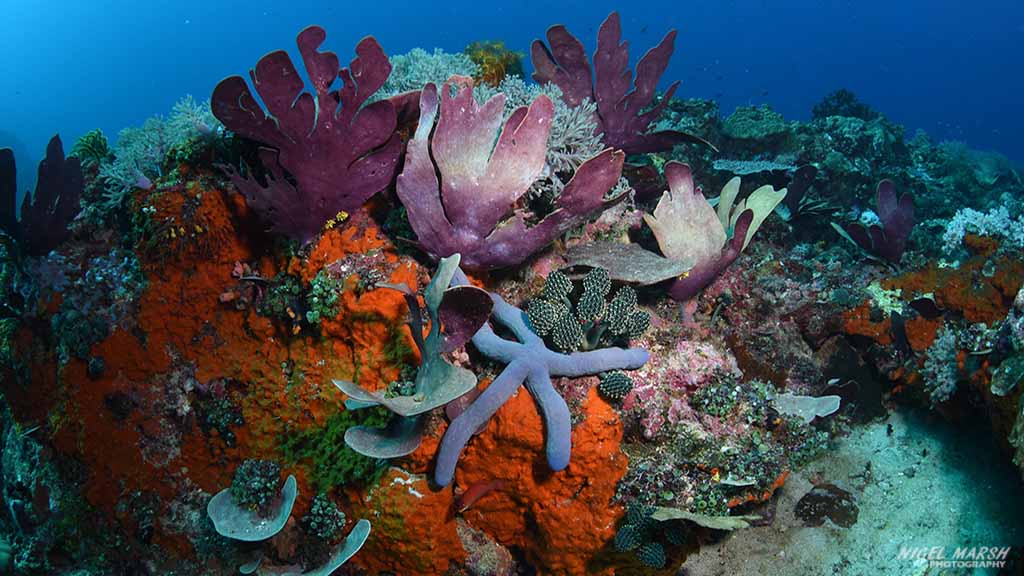 Exploring these coral reefs divers will see lovely soft corals, sponges, black corals, sea whips and gorgonians. Feather stars cling to these corals in plague proportions, and other common invertebrate species include sea stars, shrimps, crabs, octopus, cuttlefish and squid. Turtles, sea snakes, pelagic fish and reef sharks are occasional encountered on these reefs, but the macro critters are the big attraction. Common on these reefs are nudibranchs, frogfish, longnose hawkfish, leaf scorpionfish, pygmy seahorses, harlequin shrimps, boxer crabs and even weedy scorpionfish.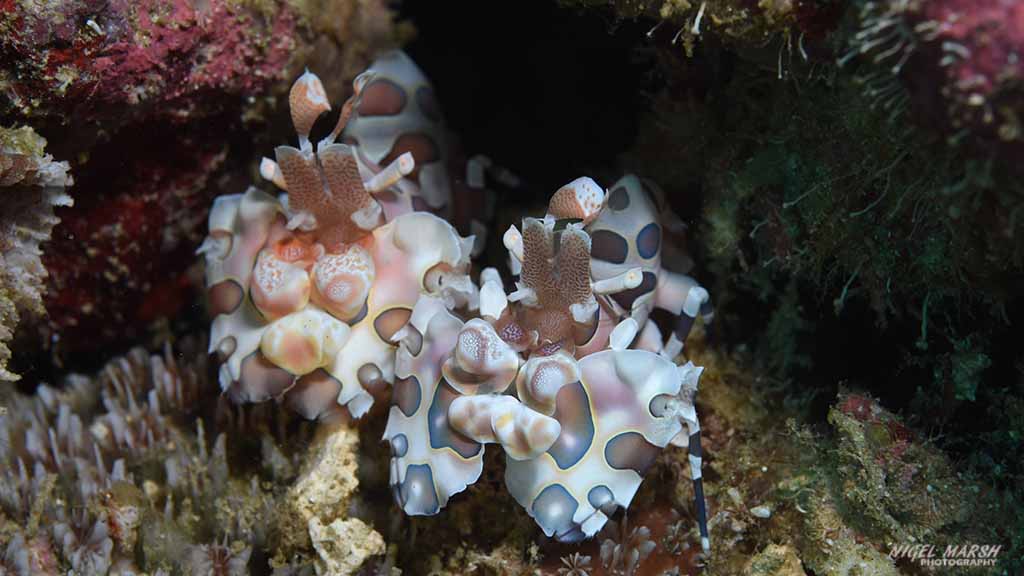 Macro critters are also found in large numbers on the wonderful muck sites of Anilao. Most of these muck sites are found on the mainland coast south of Anilao, but a few are also found on nearby Tingloy. Dark sand and rubble are the two most common muck environments at Anilao, but some of these sites also have patches of coral and a few small ships have been scuttled in the area for divers to enjoy. Typical critters to look out for include mimic octopus, flamboyant cuttlefish, stargazers, frogfish, ribbon eels, snake eels, garden eels, nudibranchs, ghost pipefish, bobbit worms, seahorses, pipefish and seamoths.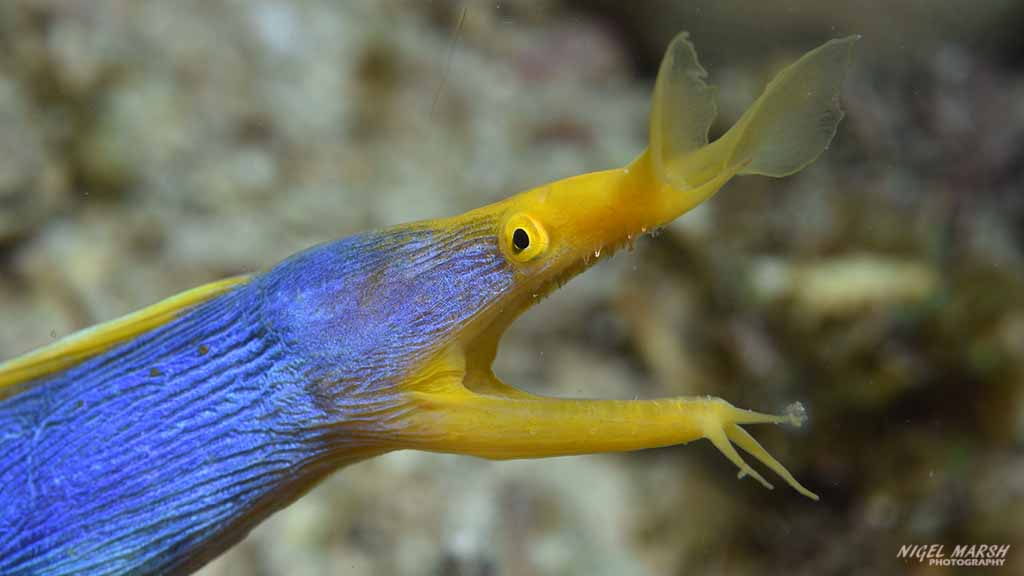 The reef and muck sites around Anilao can be dived year round, and the area typically has 10 to 20m visibility. Water temperatures in this area vary from 25 to 29°C, so a 3mm wetsuit is more than adequate.
Anilao is a wonderful location to spend a week or more diving, and located close to Manila it is an easy destination to explore.