Site Overview
Dive Centres
Site Type:
Muck with sloping sandy bottom
Depth:

Top: 3M

Bottom: 25M

Location:
Northern side of Tingloy (or Maricaban Island)
Coconut Point is easily the premier muck diving site in Anilao, and one of the best muck diving locations in Asia. Coconut Point has dark grey sand that slopes from the shore into deep water, but the muck critters are best found in depths from 3 to 20m.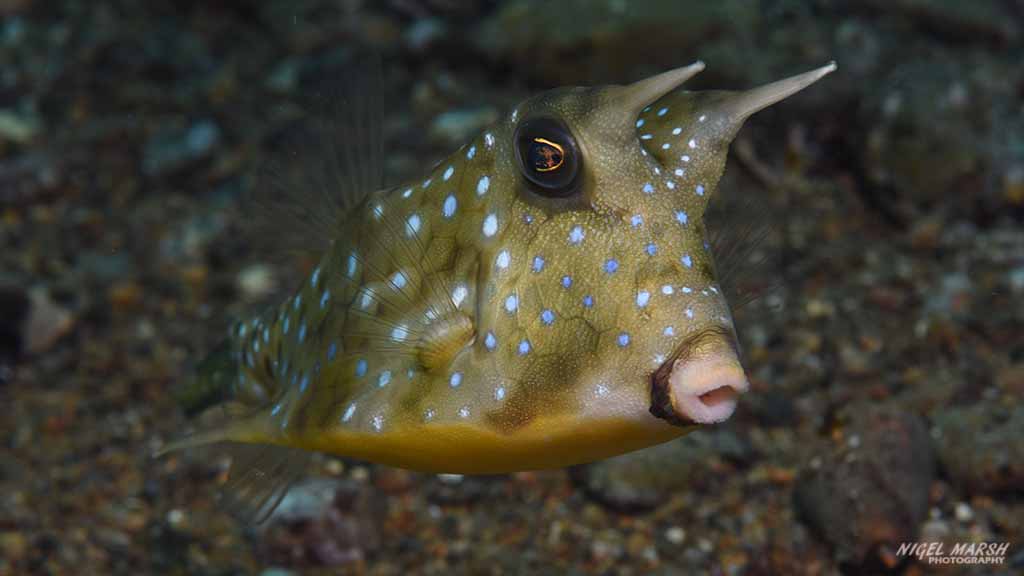 Following our guide we slowly made our way down the sandy slope to 20m to first inspect the black coral trees and sponges in this zone. Here we found pipefish, boxer shrimps, cleaner shrimps, ghostpipefish, moray eels and pufferfish. But the main attraction was a very thin and elongated coral shrimp sitting on the branch of a black coral tree. The shrimp was so well camouflaged that I lost sight of it several times while trying to take a photo.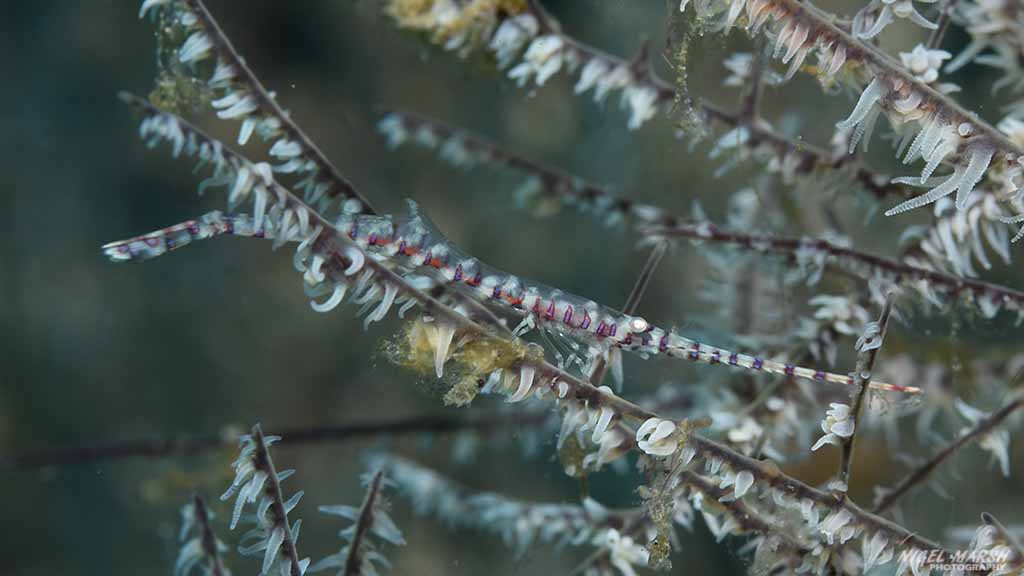 From there we slowly made our way into the shallows, zigzagging up and down the slope. On the sand we spotted snake eels, garden eels, box crabs, gobies, flounder and several small blue-spotted stingrays. Numerous anemones dotted the sand, and each was home to commensal shrimps, porcelain crabs and the resident panda anemonefish.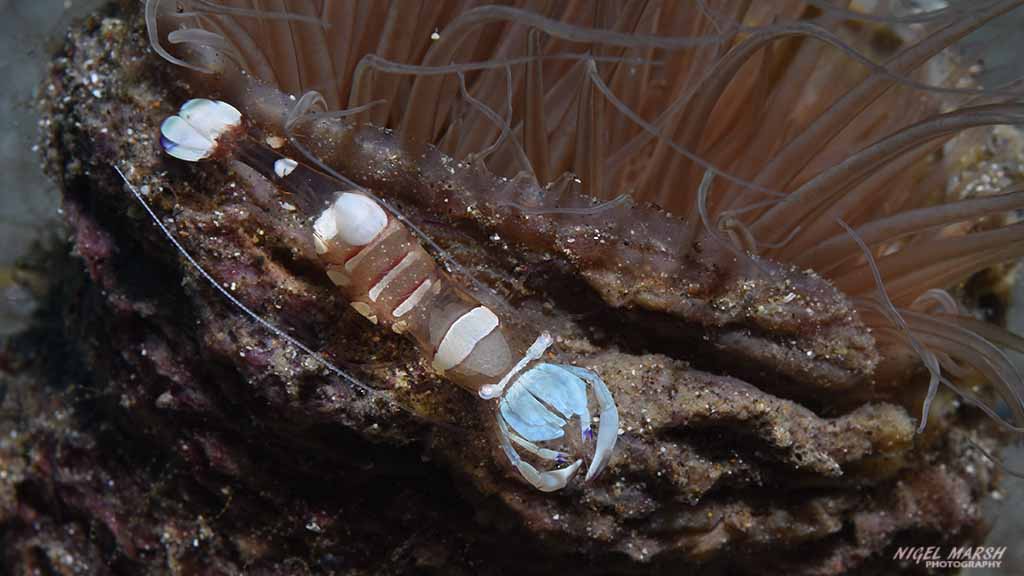 Our guide also pointed out nudibranchs, scorpionfish, demon stingers, lionfish, pufferfish, cowfish, razorfish and a school of striped catfish. Hiding behind one featherstar was a pretty ornate ghost pipefish, while clinging to some debris was a thorny seahorse.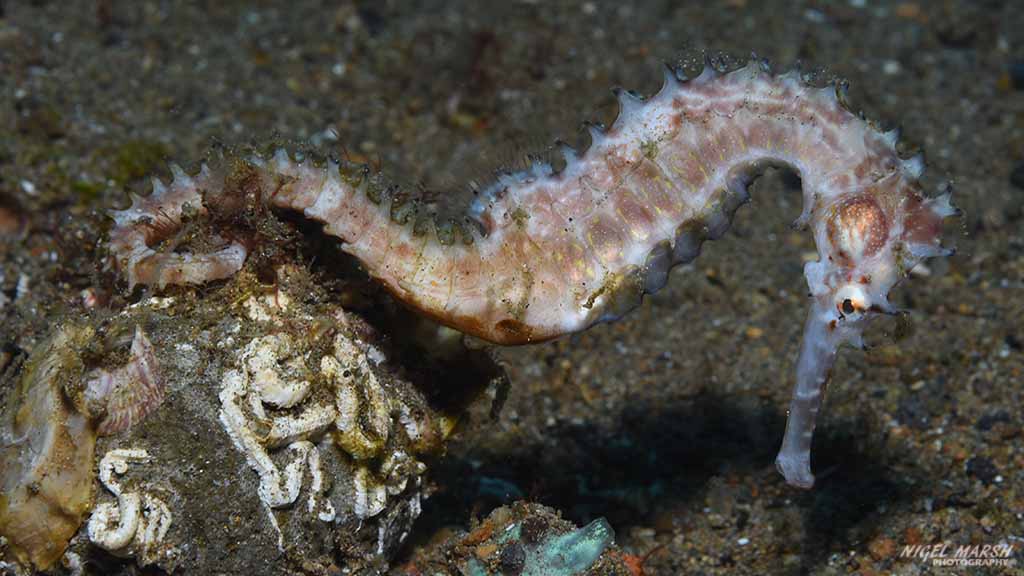 As we slowly made our way into the shallows we saw octopus, flying gurnards and sand divers. But the big highlight was a flamboyant cuttlefish. As we watched, this pretty cuttlefish displayed a rainbow of colours as it walked across the bottom using its arms like a pair of feet. It then squeezed its head under an old coconut to lay its eggs. Once it was finished our guide gently turned the coconut over to show us a dozen tiny eggs. Returning the coconut we headed back to the boat after an incredible muck dive.