Introduction
Location
Accommodation
Diving
Dive Sites
Pricing & Schedules
Enquire Now
Buceo Anilao Beach & Dive Resort is located close to Batangas in Anilao, which is the critter haven of the Philippines, with some divers reckoning it is the best place for macro photography in the world.
The location is ideal for combinations with other destinations in the Philippines. It can be very conveniently combined with a stay in Puerto Galera, as the transfer between the 2 locations can be done by boat.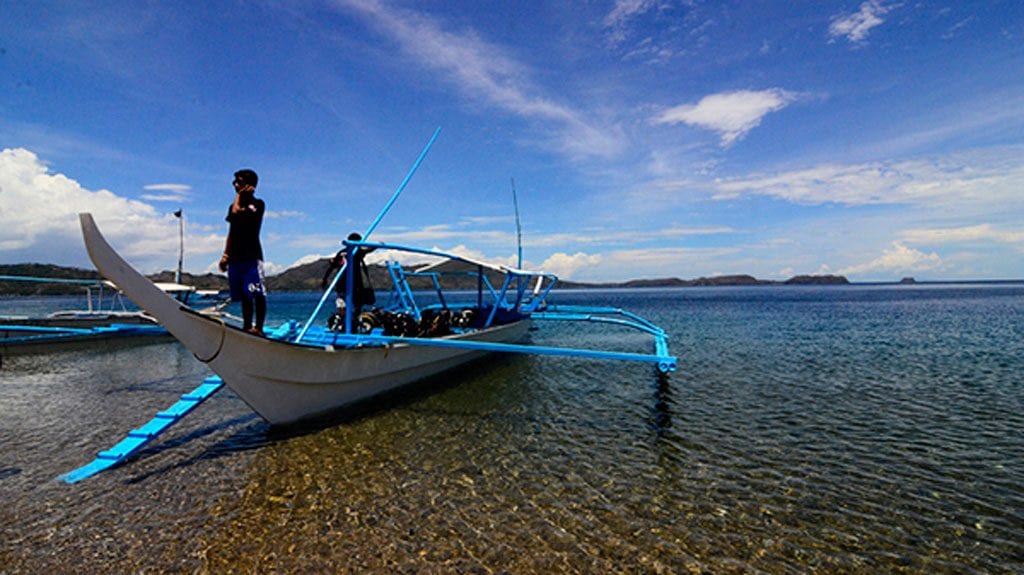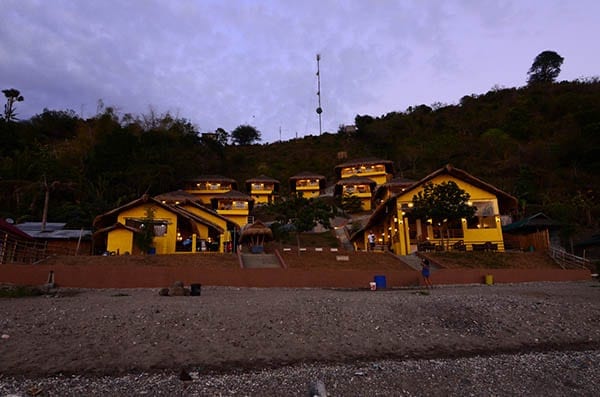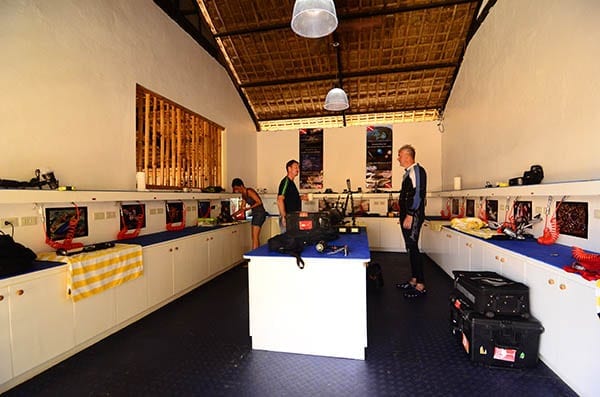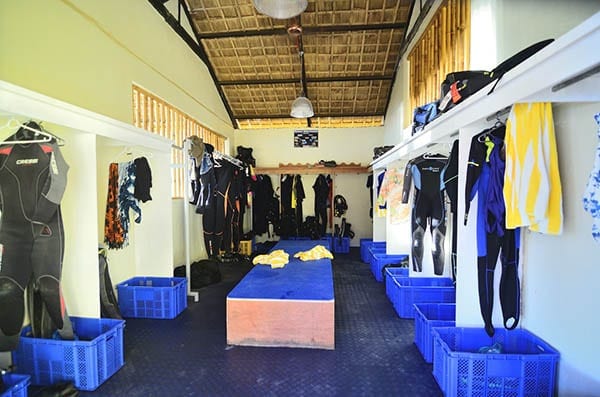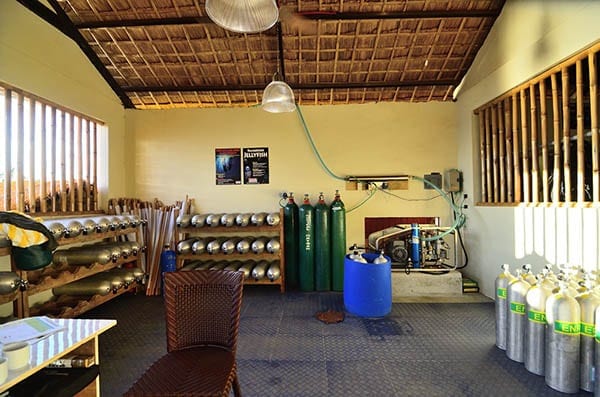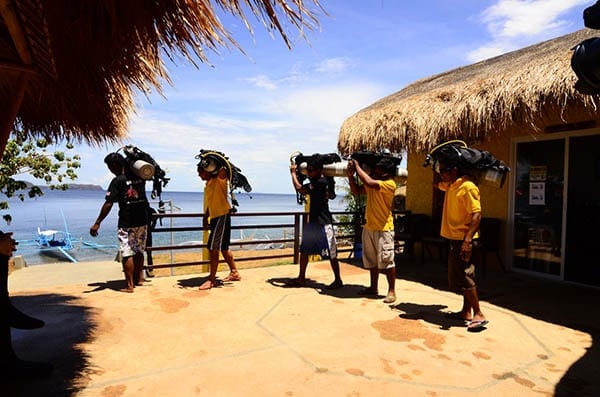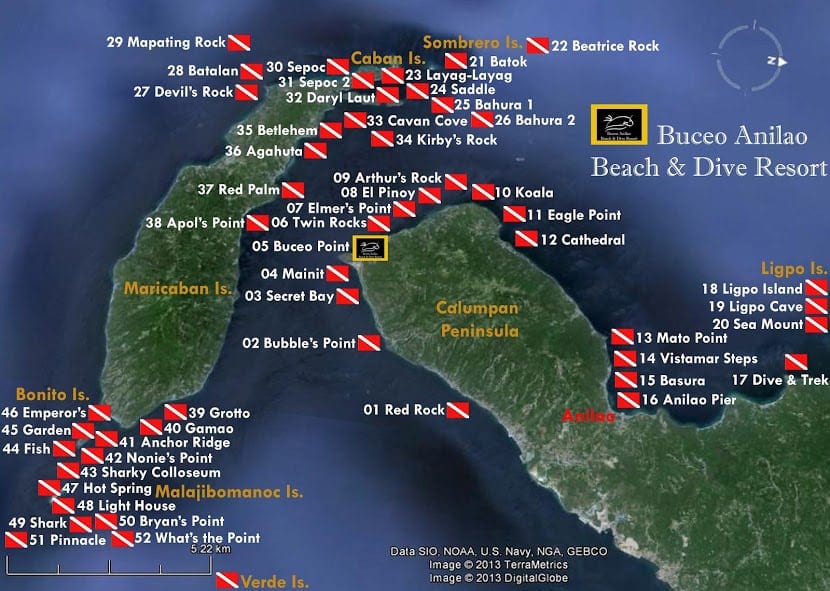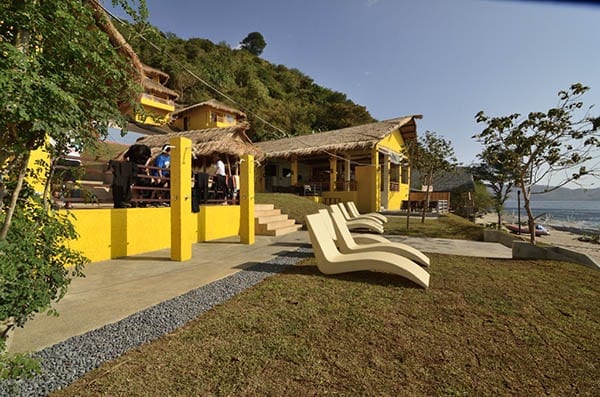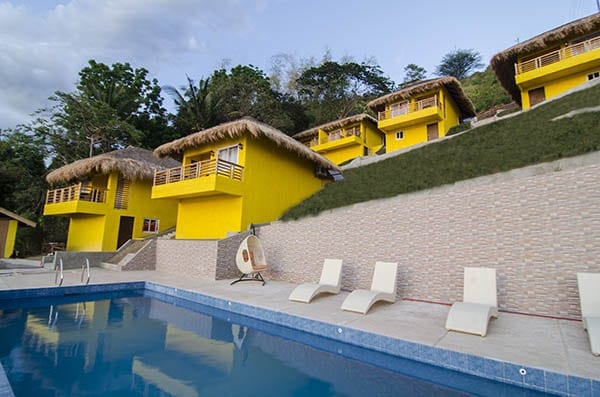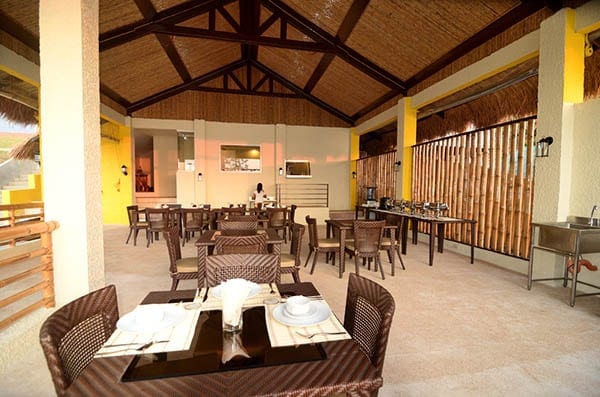 Resort Facilities
The resort has two swimming pools, one of them just for relaxing and swimming, the other one 10ft deep for dive training. The restaurant is located close to the beach – its location is ideal to enjoy the sunset while having your dinner. The local chefs prepare International and local specialties with a buffet-style breakfast, lunch and dinner. Breakfast is included in your room rate. The restaurant offers a great variety of soups, salads or vegetables, side dishes, meat, fish and seafood. There is also a nice bar on the beach where you can hang out and enjoy snacks and drinks. The bar and restaurant offer local and international cocktails, wines, spirits and the local San Miguel beer.
Massages are available in the comfort of your own room.
Staying Connected
WiFi is only available in the public areas of the resort and it is rather slow.
We think…
Buceo Anilao Beach & Dive Resort is a lovely small dive resort, very well organised and worth a stay. Underwater photographers will especially love this place, as it has some very rare critters, and a well-equipped camera room.
Buceo Anilao Beach & Dive Resort is located close to Batangas which is a 2.5-hour drive by car from Manila International Airport.

The secluded Buceo Anilao Beach & Dive Resort has 17 air-conditioned rooms.
The nicest and most spacious are the 10 exclusive deluxe rooms. The rooms are large, have large en suite bathrooms with double sink, terrace/balcony, air conditioning, ceiling fan, minibar, hot water kettle and safe. The rooms are furnished with 2 double beds and 1 single bed and offer stunning views of the ocean and sunset.
The Superior Rooms to have ocean and sunset view. These rooms are smaller and feature en suite bathroom, terrace/balcony, air-conditioning, ceiling fan, minibar, hot water kettle, safe, 1 double bed and 1 single bed.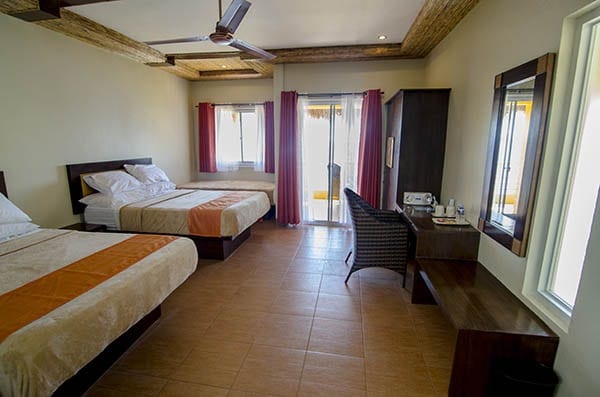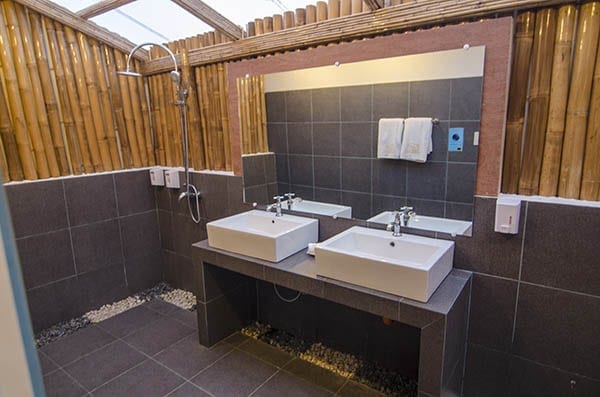 Dive Service
The dive boats are traditional Filipino 'bankas', one of the most stable boats ever built and the ideal boat to moor on a beach under all weather conditions. The boats have a capacity of up to 10 divers plus crew, but most of the time they only assign 6 divers together with one of their experienced dive masters.
The dive shop is well equipped, rental dive equipment is available in different sizes. They have 12L aluminum tanks with INT/DIN connections (15L tanks are available upon request). They offer up to 4 dives a day, and Nitrox is available. The dive shop is a PADI Dive Centre, offering dive training from Beginner to Dive Master.
Next to the dive shop is a state of the art camera room with 18 individual workstations with matted desks/shelves, power outlets, lockers, air guns and lights. (The four camera rinse tubs are also fully matted specifically to protect cameras).
Dive area
Anilao has over 35 dive sites, 18 of these are close to the resort, and all are located within a 1 to 30 minutes boat ride.
Anilao offers an amazing range of underwater marine life and all divers whether Macro enthusiasts or photographers (or neither) will marvel at the biodiversity. Marine life such as frogfish, pygmy seahorses, rhinopias, a huge variety of nudibranchs, octopuses (like the amazing wonderpus and mimic octopuses) cuttlefish and lots more can be found here. The variety of hard and soft corals is impressive too.
Pricing for Buceo Anilao Resort
Valid to 30 June 2024
AUD
USD
7 Nights Sea View Deluxe Cabana (Double) full board with 5 days unlimited diving
1430
USD
|
1430
7 Nights Sea View Deluxe Cabana (Single) full board with 5 days unlimited diving
1794
USD
|
1794
7 Nights Sea View Superior Room (Double) full board with 5 days unlimited diving

1318
USD
|
1318
7 Nights Sea View Superior Room (Single) full board with 5 days unlimited diving

1556
USD
|
1556
This resort's prices are in USD. The AUD prices shown are based on the current exchange rate. The price paid in AUD will be based on the actual exchange rate at the time any payments are made.
Important Information
Rates include all meals, 5 days unlimited diving (up to 4 dives/day). Bottled / Canned drinks not included.
Transfers Manila-Analao (1-6 persons per van) USD 120 per way per van

Special Trip to Verde Island USD 45 per diver (minimum 5 divers). If less than 5 divers USD 225 surcharge to be divided among divers

Blackwater Diving, USD 25 per diver (minimum 4 divers). If fewer than 4 divers USD 100 surcharge divided among divers.

Sanctuary Dive Fee appr. 300 Pesos / appr. USD 7 per person per day. May change without prior notice

The per person pricing above is indicative only: we show 7 night with 10/12 dive packages at high-end and lower-end rooms (singles & doubles) for the purposes of comparison. We can give you a price (and availability) for any combination of nights/dives you wish to undertake, which will include any discounts due to you as part of that package, and any exclusions, or items payable at the resort. Please use the [Enquire Now] tab to give us your exact requirements and we'll give you the best deal we can.