Welcome to Diveplanit Travel – your personal dive travel agency. We'll get you to the best scuba diving locations on the planet.
Not sure where you want to go? Explore our website to find your ideal diving destination by country. Choose your dive experience using our guides to the best wreck dives, coral reefs, where to go muck diving and where to see the big stuff – sharks, manta rays, turtles and whale sharks. We'll even show you where to learn, where to get a luxury diving experience and where to take your family diving – even the best time of year to dive a particular destination.
Need inspiration? Our Blog presents interesting dive travel destinations and commentary on issues in the marine environment, and you can subscribe to our weekly newsletter which features new destinations, resorts, liveaboards and a bunch of great deals and specials.
Wherever and whenever you want to go diving, we'll find the right package just for you.
Meet The Team

Simon Mallender – Team Leader
Diver, videographer and passionate eco-warrior, Simon has been diving for over 30 years.
Simon has dived the most of the hotspots around our region and is always seeking out new places to dive both in Australia and throughout Asia-Pacific. An eco-warrior and video enthusiast, Simon has a keen eye for the sustainability of dive centres and liveaboards.
The idea for Diveplanit Travel came about after Simon and Deb's first Big Excursion – to Palau, when they discovered that detailed, practical information about the rather remote destination they were visiting was harder to find than it should be, and specialist guidance from an experienced dive travel agent was the key to planning the perfect dive holiday.
---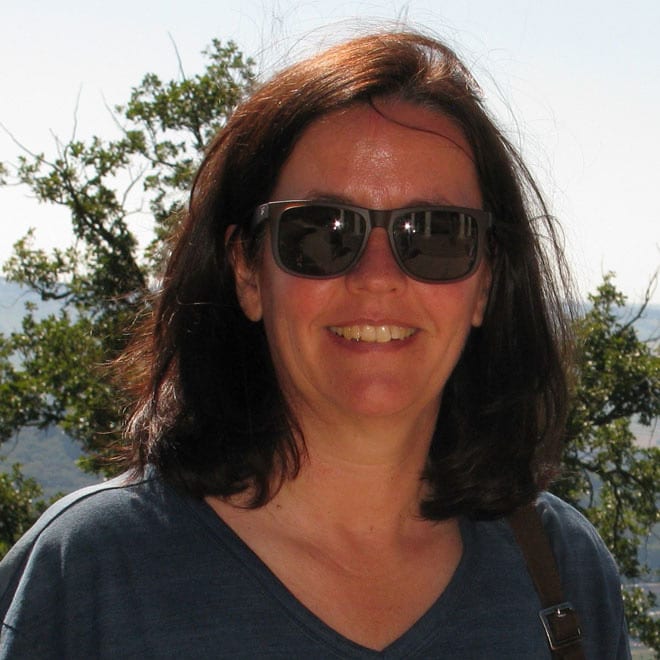 Bettina Schmidberger – International Travel Consultant & Dive Travel Expert
Bettina achieved her PADI Open Water certification when she first travelled to Australia in 1993, and has since then, called Cairns and Australia home. She is passionate about diving and travel and has explored many of our featured destinations. Among her favourite dive spots are Indonesia, PNG, Palau, Fiji and the Solomons. Bettina has over 27 years experience in the travel industry, from her first foray at Frankfurt Rhine/Main Airport to selling dive travel to remote, exotic destinations around the world. Bettina specialises in making your dive travel dreams come true – no itinerary too big or too small. Why don't you contact her to find out for yourself?

Deborah Dickson-Smith – Dive Experience Creator
Travel writer, editor, scuba girl and passionate eco-warrior.
Deb has over 25 years experience in the world of publishing, and as a specialist travel writer and diver, Deb has managed to travel (and dive) through most of the South Pacific and South East Asia, and now uses these experiences to design tailor-made dive holiday experiences for her clients at Diveplanit Travel.
When Deb's not planning dive holidays for her clients – or writing blog posts on the Diveplanit Blog she also writes for a number of travel publications, including Scuba Diving Magazine, Scuba Diver Life, Virgin Voyeur, Air Nuigini Paradise, Pacific Island Living, Signature Luxury Travel & Lifestyle and Holidays With Kids.
---
Diveplanit Ocean Lovers
Here at Diveplanit, we're passionate ocean advocates. Our mission in life is to help conserve the world's oceans, and encourage others to do so. We hope to inspire our subscribers and customers to become ocean advocates too, with regular blog posts on marine conservation issues, and an engaging conversation in our Ocean Lovers Facebook Group. A percentage of our proceeds are donated to the Australian Marine Conservation Society (AMCS), who's advocacy work we wholeheartedly admire and respect.