If you'd rather your pristine coral reefs and pelagic action came with a luxurious 5-star resort, butler service and gourmet food, you're in luck. Many luxury resorts have already figured out that their clientele are interested in diving, some offering a bespoke diving experience. Diving at such places is when and however many times a day as you would like, and it's followed by a relaxing spa treatment or a glass of champagne. Or both.
If you're a hard core diver, and looking for at least three to four dives a day as well as 5-star service, then a luxury small ship cruise or dive liveaboard may be just the thing. You can search our liveaboards by destination and date here, for live availability.
Here are a few examples of 5-star resorts that offer luxury scuba diving holidays.
Wakatobi Resort in Indonesia's Sulawesi, a 5-star purpose-built family friendly, is probably the best known of all luxury dive resorts, with luxury accommodation, fine dining, and being located in the epicentre of the coral triangle, seriously mind-blowing diving.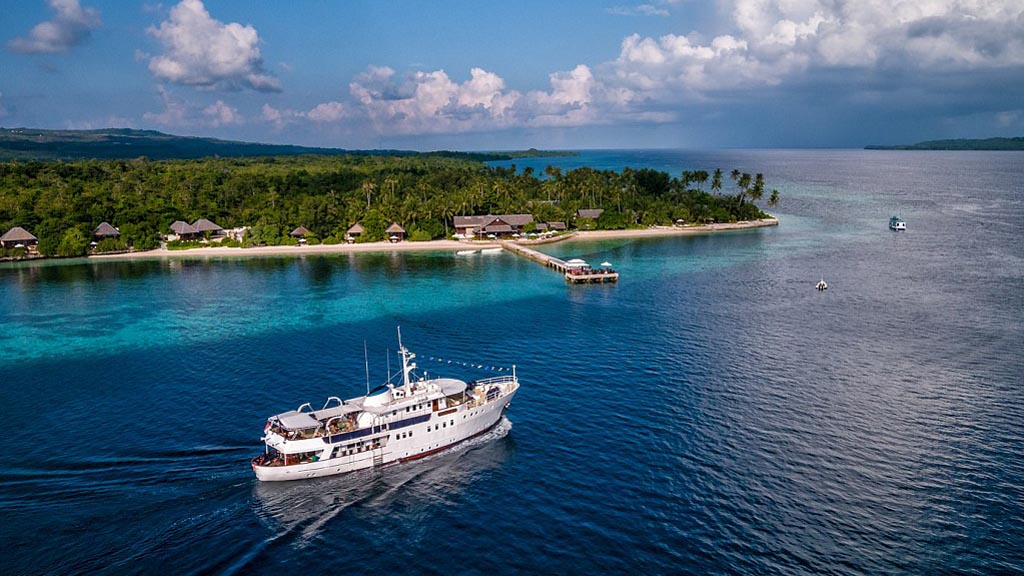 Vomo Island Resort in Fiji offers a 'bespoke diving' experience, meaning basically, you can go diving with your own personal dive guide, whenever you want, without being restricted to fixed departure times. It's family friendly and offers a 'Refresher Dive Package', so you can arrive, hand the kids over to their nanny (one each) and learn how to dive all over again. Then of course, there's the 5-star accommodation, gourmet meals, and an award winning day spa.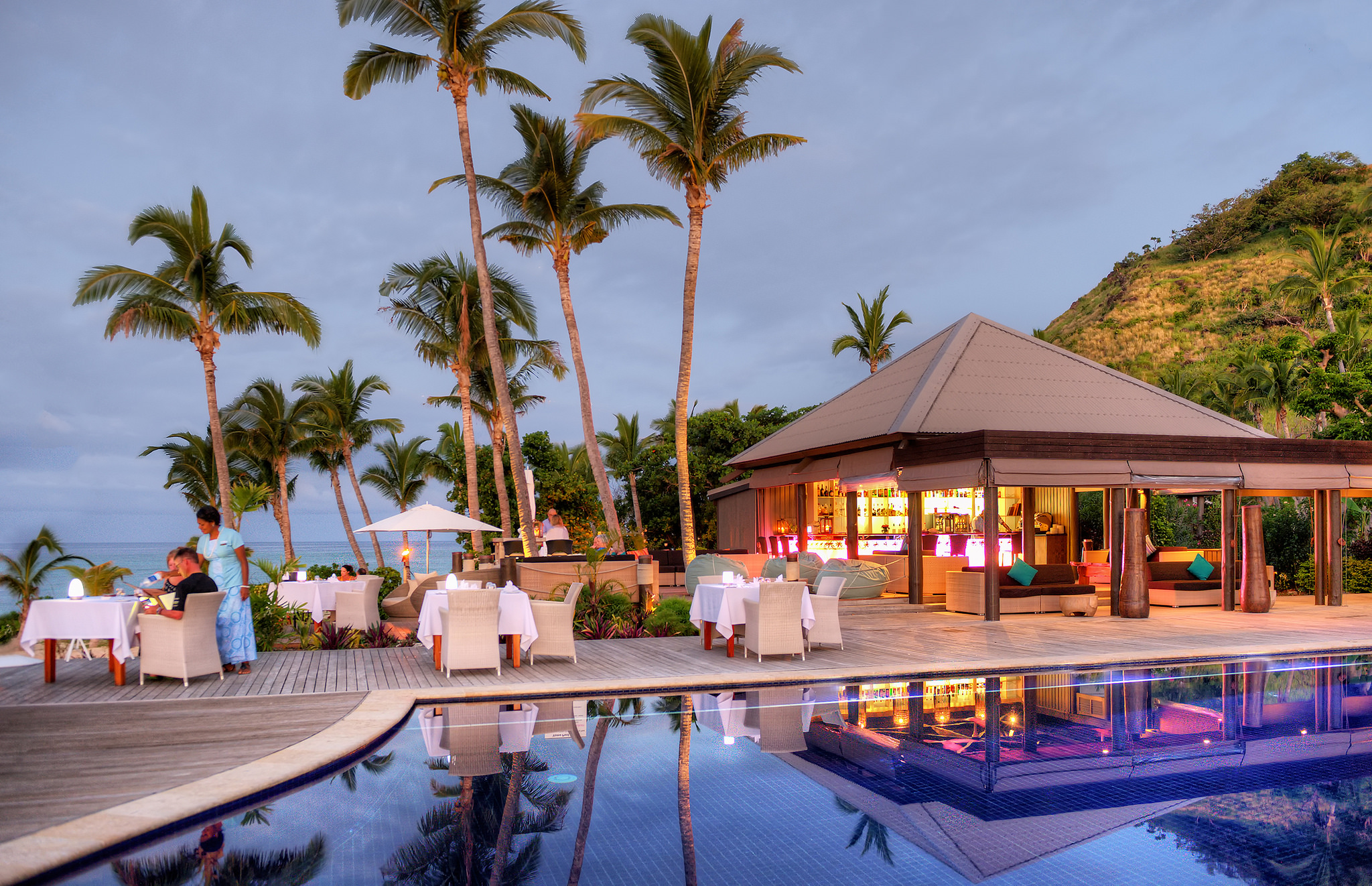 The Maldives has no shortage of luxury resorts (and no shortage of overwater bungalows) – and th eisland nation is also not short of incredible pelagic encounters, with turtles, manta rays and whale sharks. In fact, at LUX* South Ari Atoll, whale sharks are pretty much guaranteed, with a large resident population on the resort's house reef.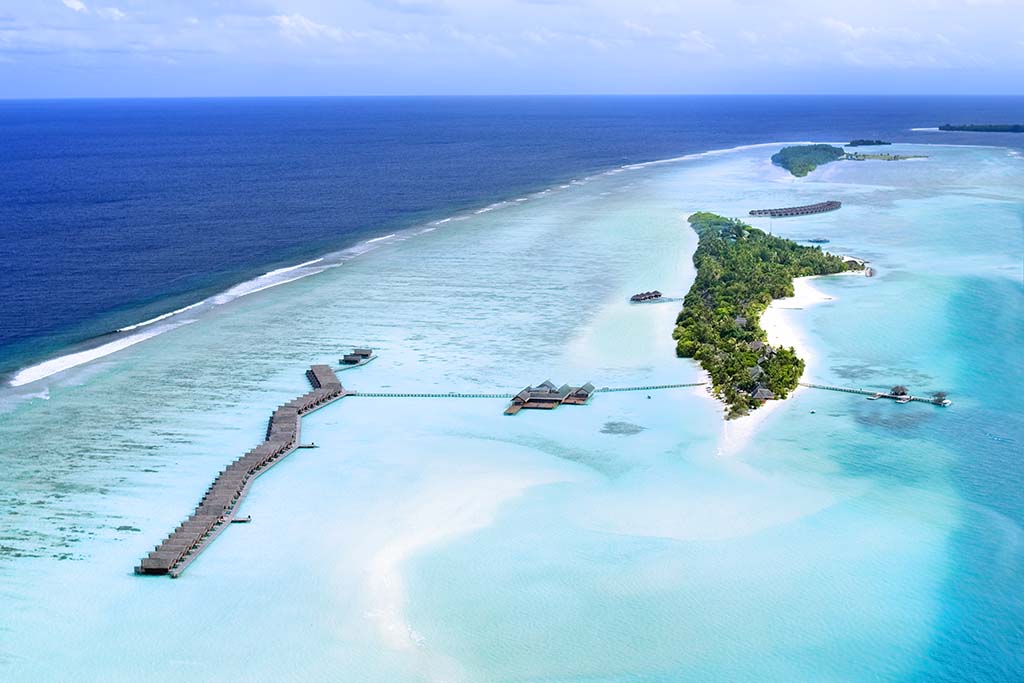 Nestled in the serene North Bali National Park in Bali's north west, the Menjangan Dynasty Resort, Beach Glamping and Dive Centre has luxurious, safari-style air-conditioned tented accommodation, gourmet restaurant and traditional thatched day spa that overlooks the bay and mountains of Java beyond.
Zeavola Resort on Phi Phi Island near Phuket, offers 'barefoot luxury', with beachside villas, (complete with 4 poster beds and towel sculptures), fine dining and butler service, and personalised diving in a high-speed luxury speedboat that will get you to the best dive spots long before the hordes from Phuket and Krabi can reach them.
If you are heading out to the Gili Islands in Indonesia, then Gili Meno is the island to choose to find a luxury resort. The island's Karma Reef waterfront lumbungs come complete with loungers and hammock downstairs, four-poster bed upstairs and a gorgeous outdoors bathroom. Meals are served at the water's edge.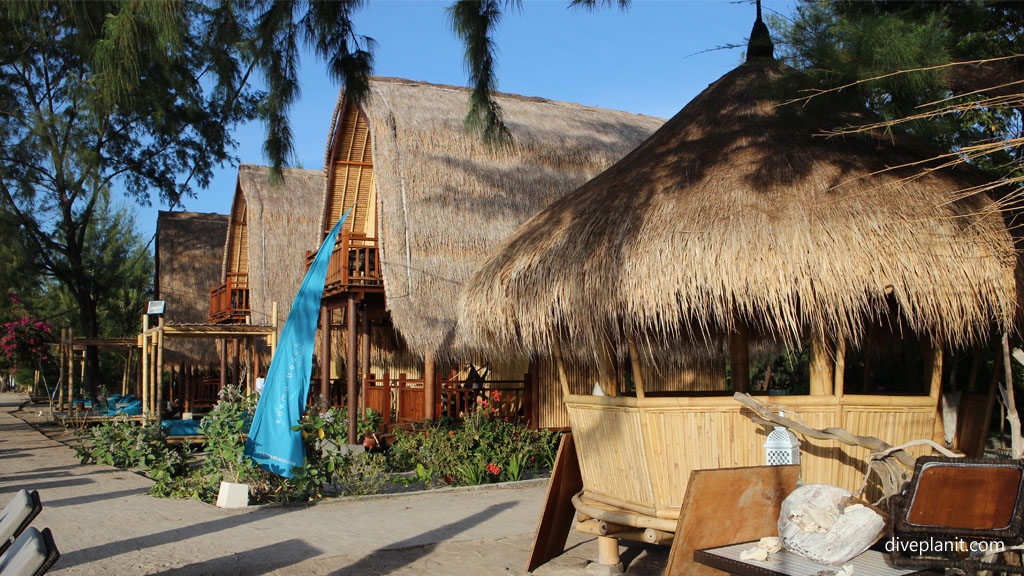 Explore more: Where to start | Easy Diving | Learn to Dive | Liveaboards | Luxury | Families | Great Barrier Reef