If you're a hard core diver and want three or four dives each day, but would still like someone else to rinse (and iron) your wetsuit and petit fours served on a silver platter between dives, than a luxury liveaboard is probably the way to go – unless of course – the life on an ocean wave is not for you!
If you like to stay in luxury hotels or luxury resorts focussed on scuba diving you have plenty of choice, as the luxury adventure travel industry has cottoned on to scuba diving as one of the activities that clients at that top end of the market want.
Here are a few examples of places that offer luxury scuba diving holidays.
Wakatobi Resort in Indonesia's Sulawesi, a 5-star purpose built family friendly, is probably the best known of all luxury dive resorts, with luxury accommodation, fine dining, and being located in the epicentre of the coral triangle, seriously mind-blowing diving.
Vomo Island Resort in Fiji offers a 'bespoke diving' experience, meaning basically, you can go diving with your own personal dive guide, whenever you want, without being restricted to fixed departure times. It's family friendly and offers a 'Refresher Dive Package', so you can arrive, hand the kids over to their nanny (one each) and learn how to dive all over again. Then of course, there's the 5-star accommodation, gourmet meals, and an award winning day spa.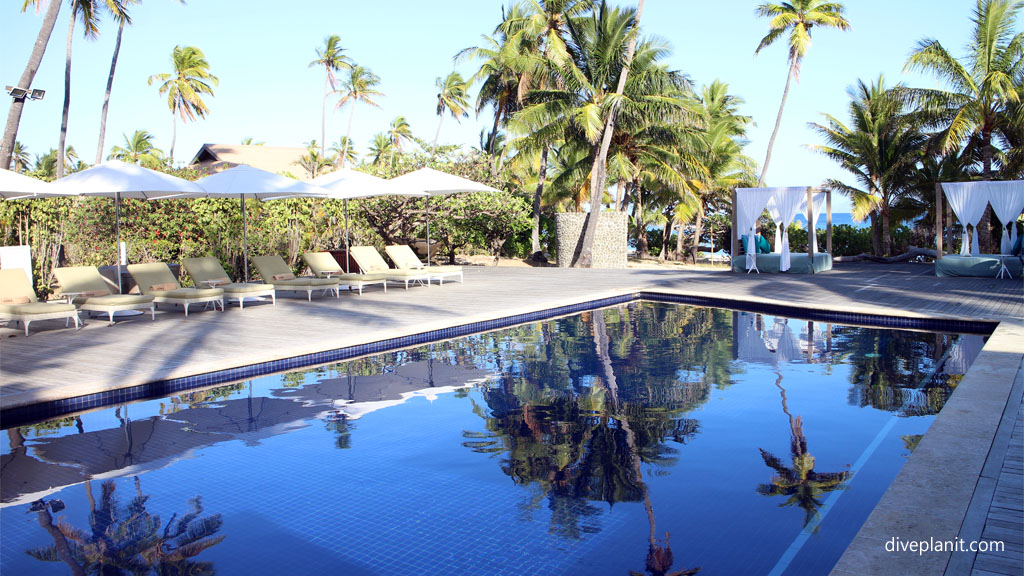 Zeavola Resort on Phi Phi Island near Phuket, offers 'barefoot luxury', with beachside villas, (complete with 4 poster beds and towel sculptures), fine dining and butler service, and personalised diving in a high-speed luxury speedboat that will get you to the best dive spots long before the hordes from Phuket and Krabi can reach them.
If you are heading out to the Gili Islands in Indonesia, then Gili Meno is the island to choose to find a luxury resort. The island's Karma Reef waterfront lumbungs come complete with loungers and hammock downstairs, four-poster bed upstairs and a gorgeous outdoors bathroom. Meals are served at the water's edge.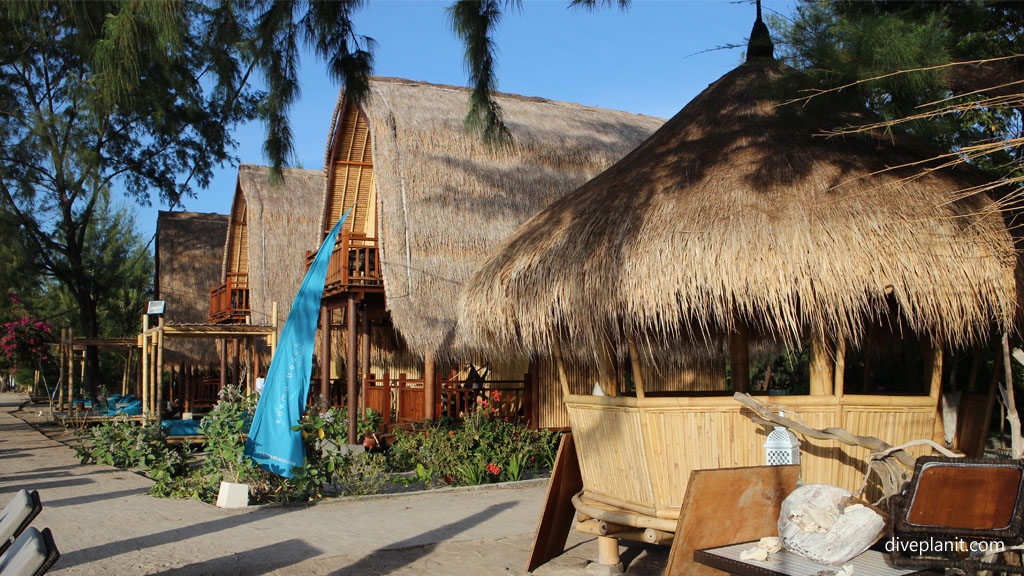 Explore more: Where to start | Easy Diving | Learn to Dive | Liveaboards | Luxury | Families | Great Barrier Reef