Site Overview
Dive Centres
Site Type:
Mega-fauna, Reef, crack in the rock
Depth:

Top: 8M

Median: 13M

Bottom: 18M

Location:
Broughton Island is 20 km north of Port Stephens
This is a signature dive for Nelson Bay, Port Stephens – it is the reason for diving Broughton Island.  It is a crack / arch in the rock in an inverted V shape.  And as this video shows, swimming through it with grey nurse sharks is one of the best dives in the NSW North patch.
The depth varies from 18m, up to 8m, and back down to 13m on the other side where there is a natural fish bowl.  The thing that makes this dive so magical is the way the sunlight plays on the water – and its inhabitants – grey nurse practically guaranteed. The best time to dive is a sunny day, when the sun is overhead – so make sure your dive operator arranges that ;).
Our guide took us down to a cave on Looking Glass Wall first, just to see if the rare eastern blue devil fish was home.  He wasn't, but a cuttlefish had taken refuge in there, and we encounter a silvery Numbfish on the way back.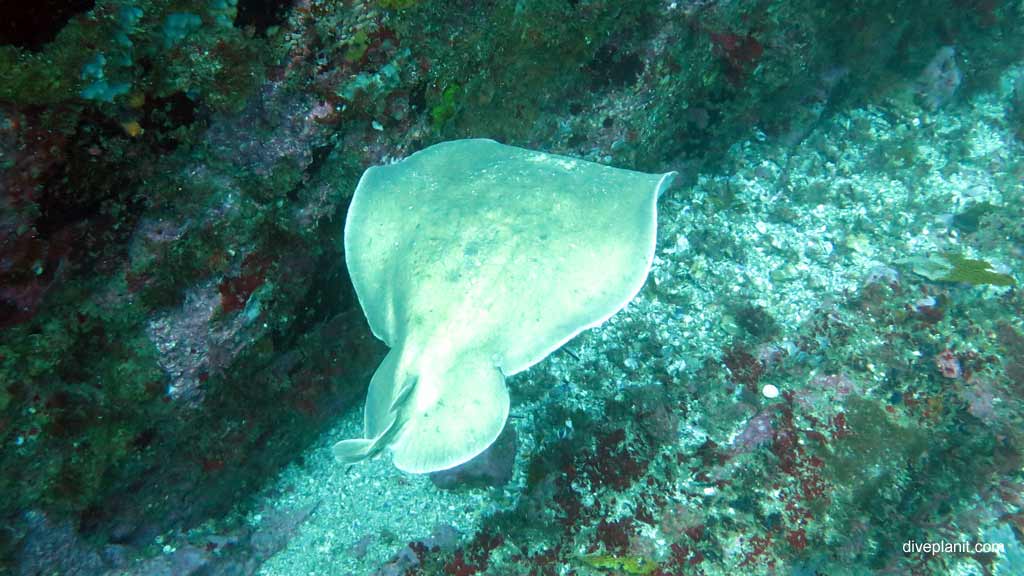 Through the Looking Glass gap, the protocol is for all divers to stay in single file on one side – usually the left.  This is so that the bubbles go up one side only – the grey nurse will then remain on the other side.  There is usually a bit of surge, so it makes sense to agree in advance whether to ride the surge, or fight the surge, as a group.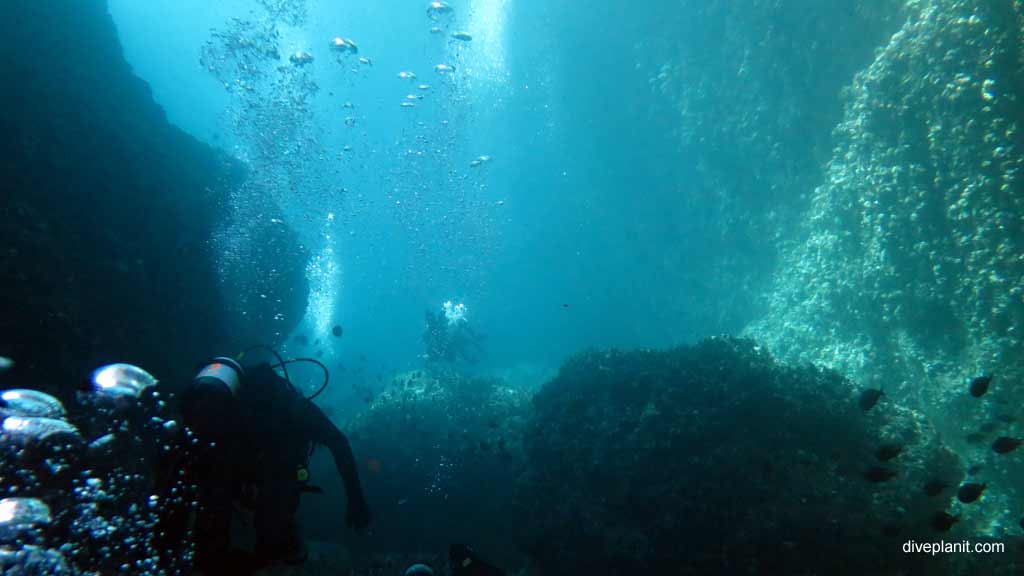 Pay attention to buoyancy too as it is shallowest inside the gap, where you particularly do not want to end up floating to the surface.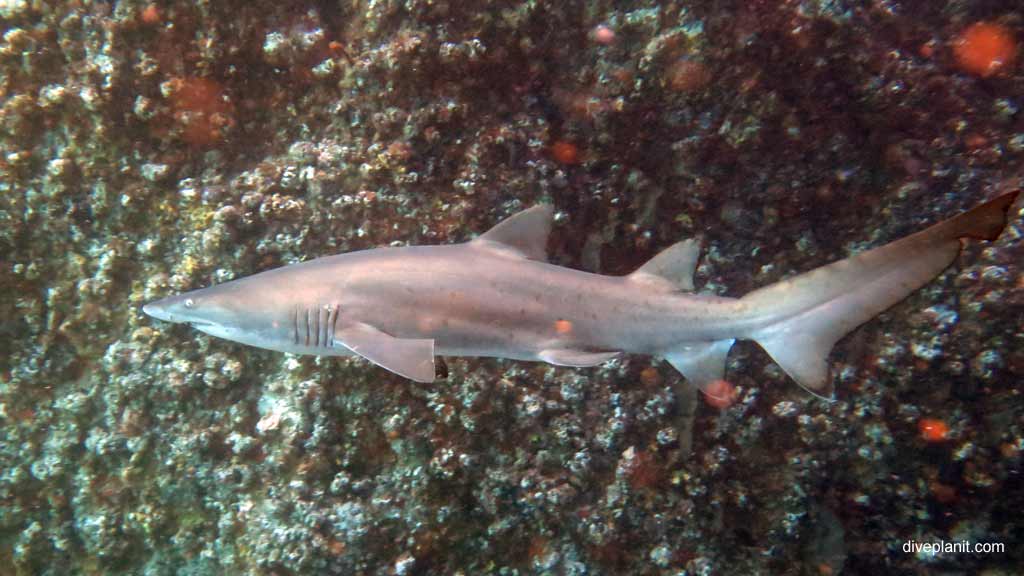 The best part is the beautifully lit aquarium on the other side, and the graceful grey nurse circling within.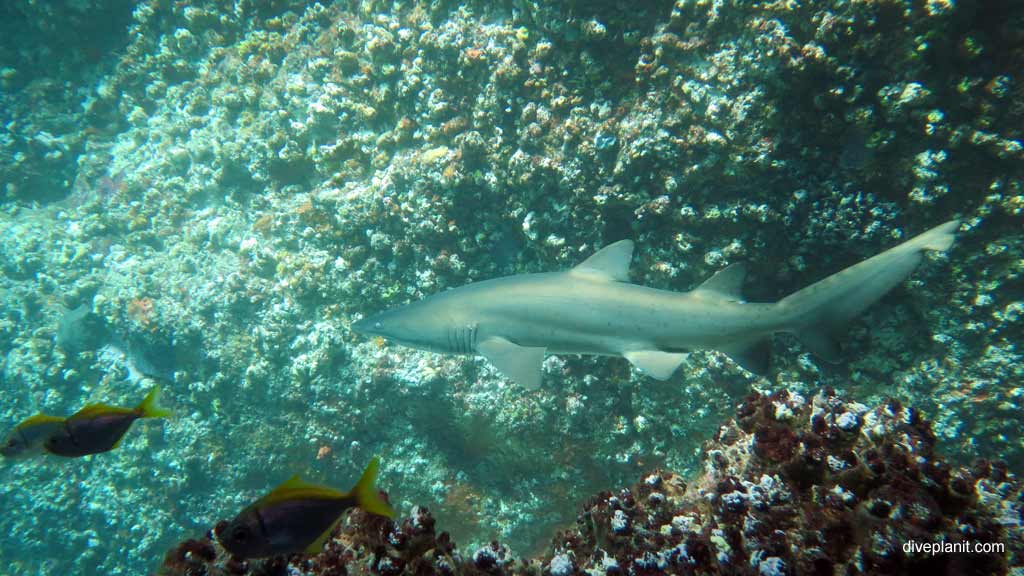 You won't want to turn round and come back.