Site Overview
Dive Centres
Site Type:
Reef - cleaning station
Depth:

Top: 9M

Median: 9M

Bottom: 9M

Location:
Cocos (Keeling) Islands Lagoon
Here is a two minute video of the Service Station dive site.
This is the classic manta cleaning station dive. Located inside the lagoon, in the crystal clear waters of the Indian Ocean. There is a flat sandy bottom at about 8.9 m, with scattered reef and bommies – one of which is the Service Station. There's a great little spot between the two parts of this reef for the perfect shot up into the manta and the light.
The show repeats daily – though the schedule varies.  Check with your friendly dive guide.
The large reef nearby is also very interesting and absolutely teeming with every kind of Indian Ocean fish.
This checker board Wrasse for example.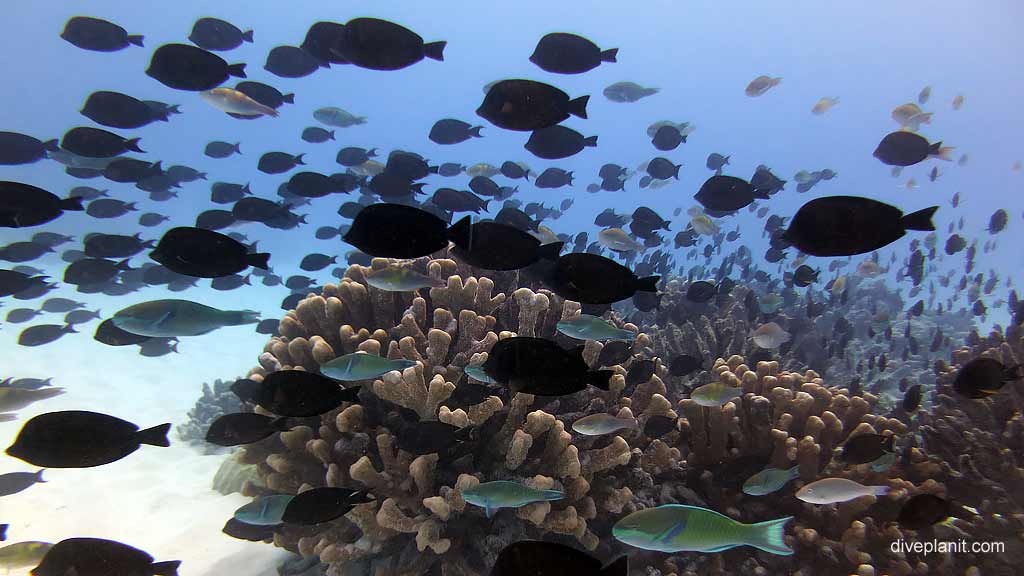 In particular, the larger fish – check out the parrots for scale.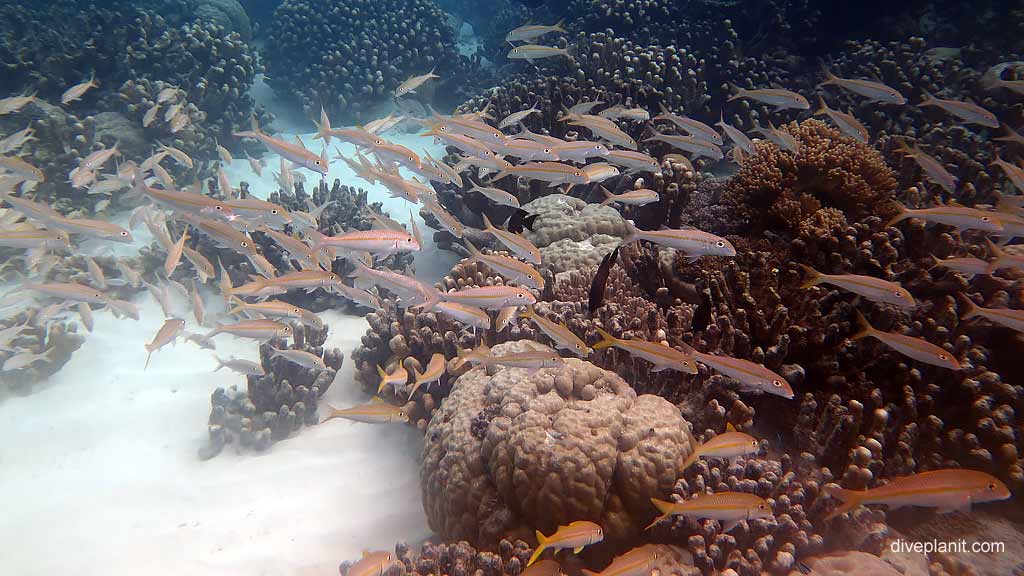 Large shoals of different kinds like these Gold-striped Goaties. And of course, the occasional solitary fish…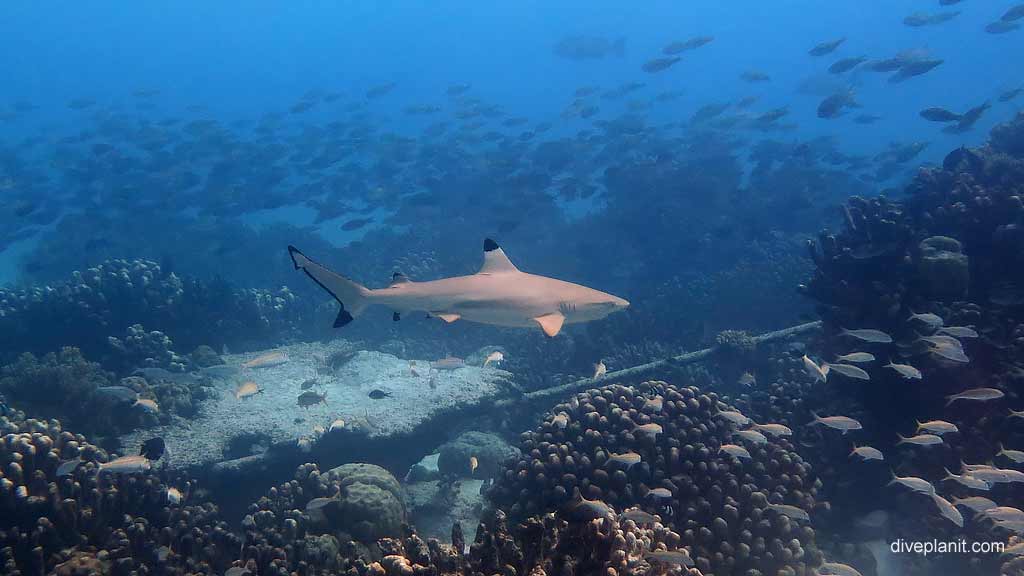 … including this snub nosed dart.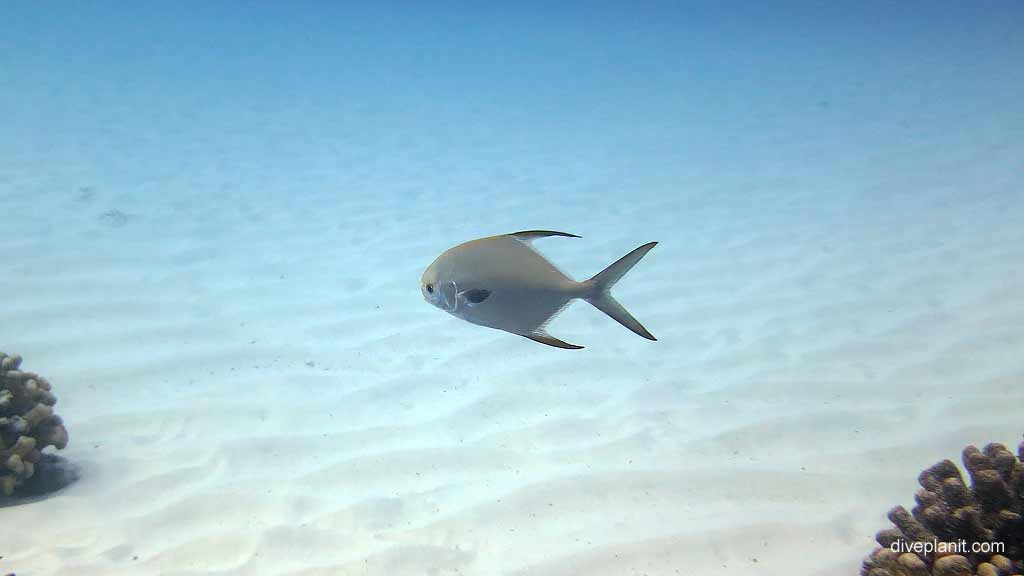 Finally, after a hard day down at the Service Station … it's time to knock off.