Site Overview
Dive Centres
Site Type:
Scenic Reef
Depth:

Top: 5M

Median: 12M

Bottom: 22M

Location:
On the western tip of the northern section of Rainbow Reef
Possibly one of the best on the Rainbow Reef, Rainbow's End is a Bommie that rises gently from 18 m off the sand up to 5 m and back down again, though typically only one side of the slope is covered on any particular dive because of the current. There's pretty much continuous coral cover – and fish life – from 15 m.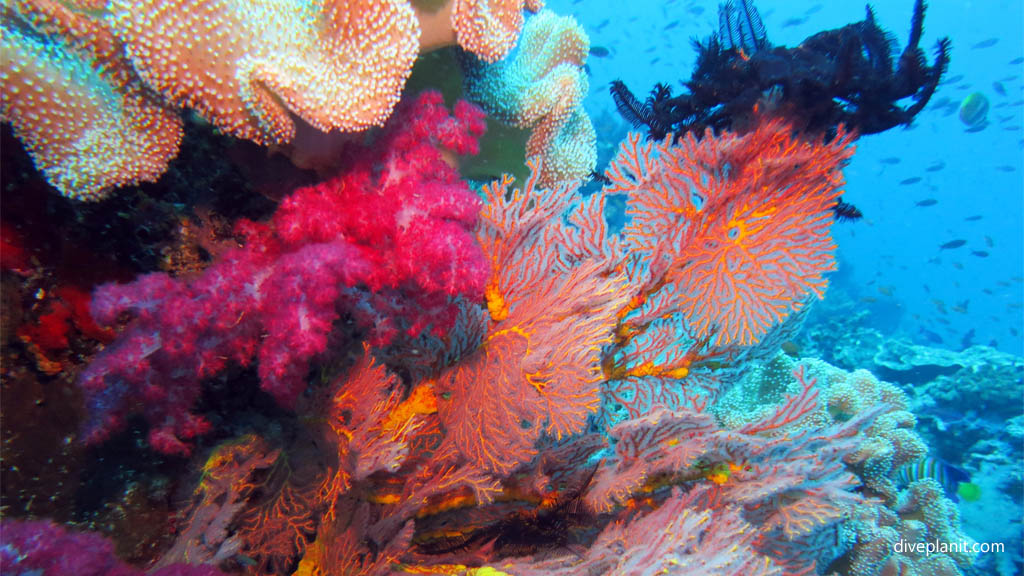 The variety of fish is amazing, and in every direction there are swarms of anthias hanging in the current.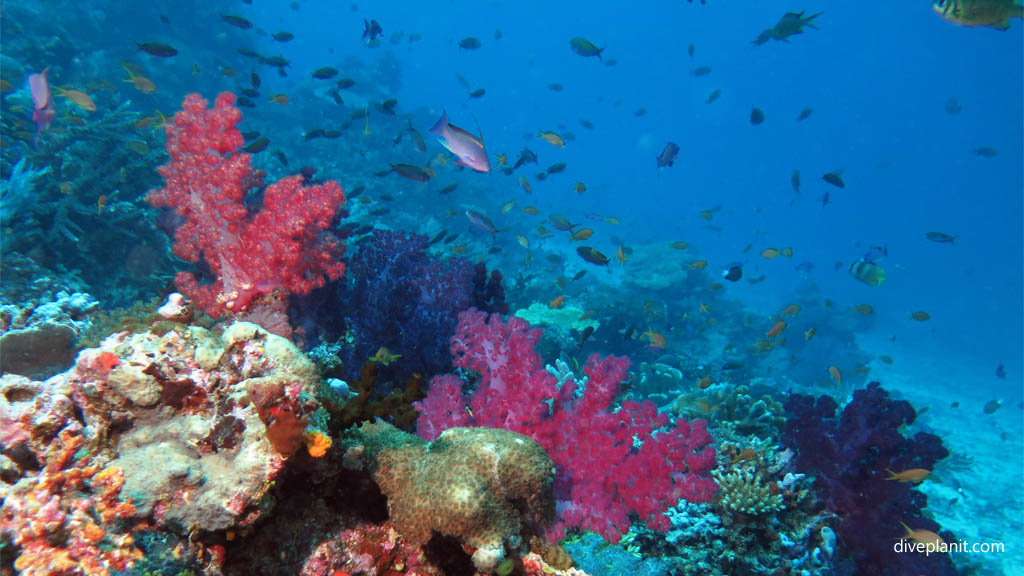 The gentle slope makes it easy and fun just to traverse the reef, zigzagging over the colourful marine scape below.
Though the marine life above the reef is prolific – don't forget to look under as well as over.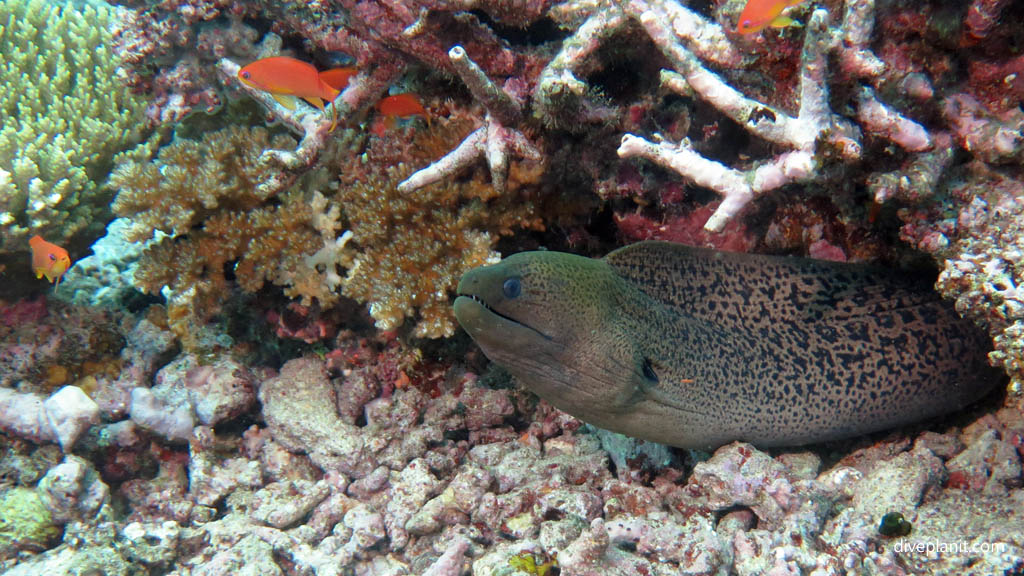 As always on the Rainbow Reef, it's the juxtaposition of the hard and soft corals that make each vista so spectacular.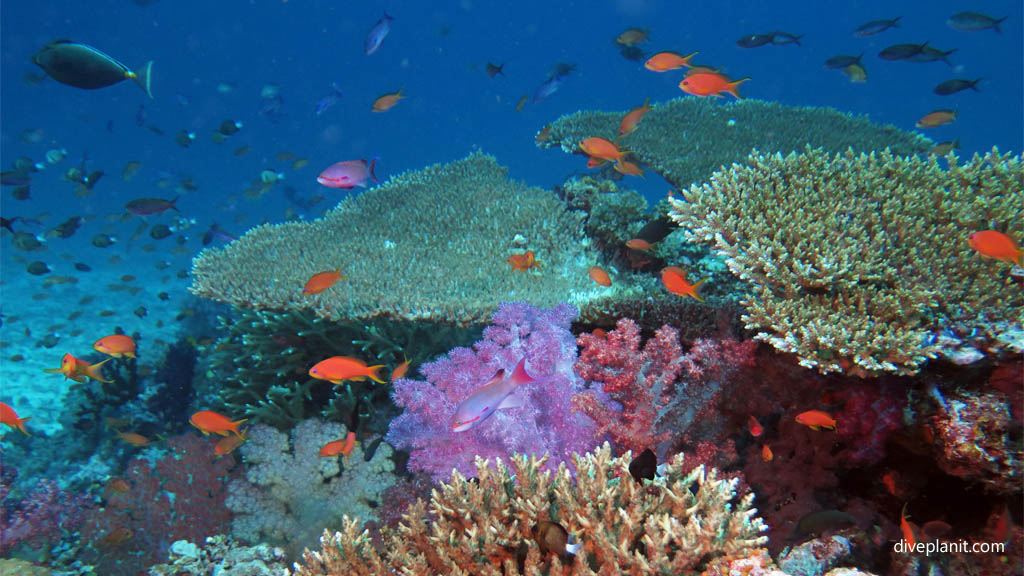 From the very bottom of the reef to the very top, there's an impressive array of corals of every colour, size and species.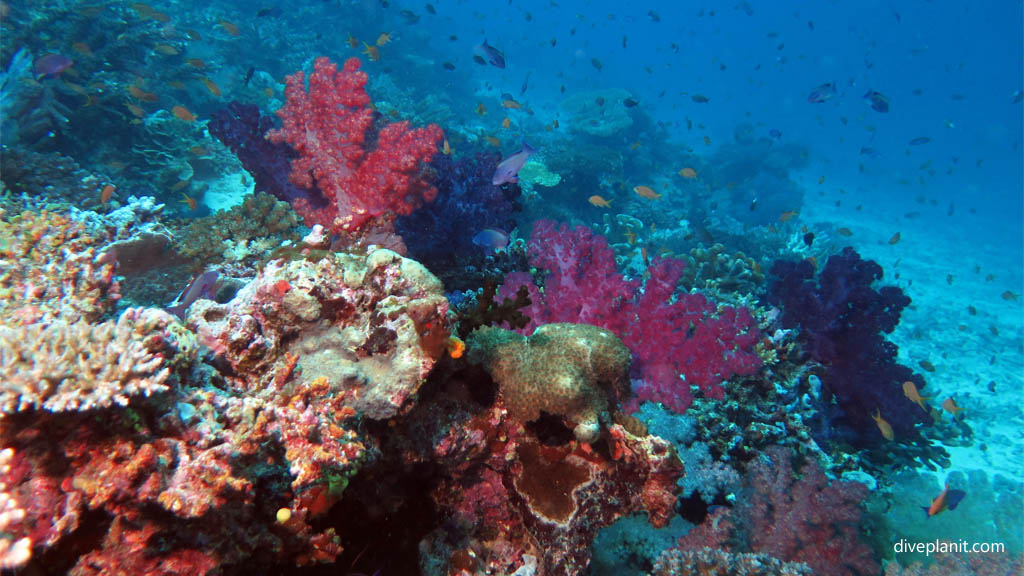 On the highest point of the reef, the anthias will be head up into the current, bobbing up and down.