Site Overview
Dive Centres
Site Type:
Scenic Reef
Depth:

Top: 3M

Median: 12M

Bottom: 22M

Location:
One of the most easterly of dive sites on the Rainbow Reef.
The Ledge Rainbow Reef is a big Bommie topping out with an anvil-like rock at 8 m. The Bommie position as one of the most easterly sites means it sits in the current which runs north-south through the Somosomo Strait, with most of the soft coral on the northern side.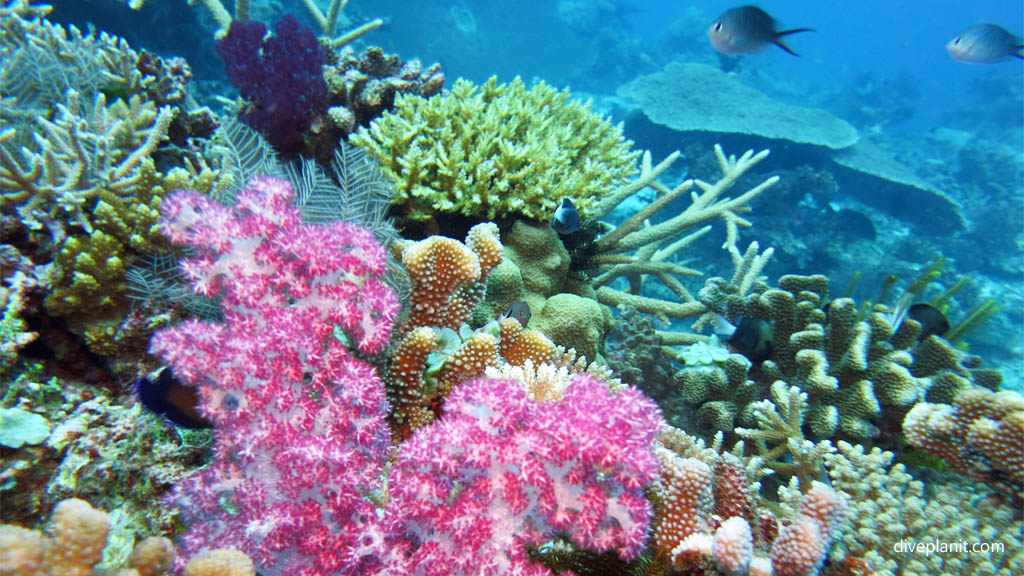 The combination of hard and soft corals produces soft coral fish like anthias mixing with a hard coral damsels.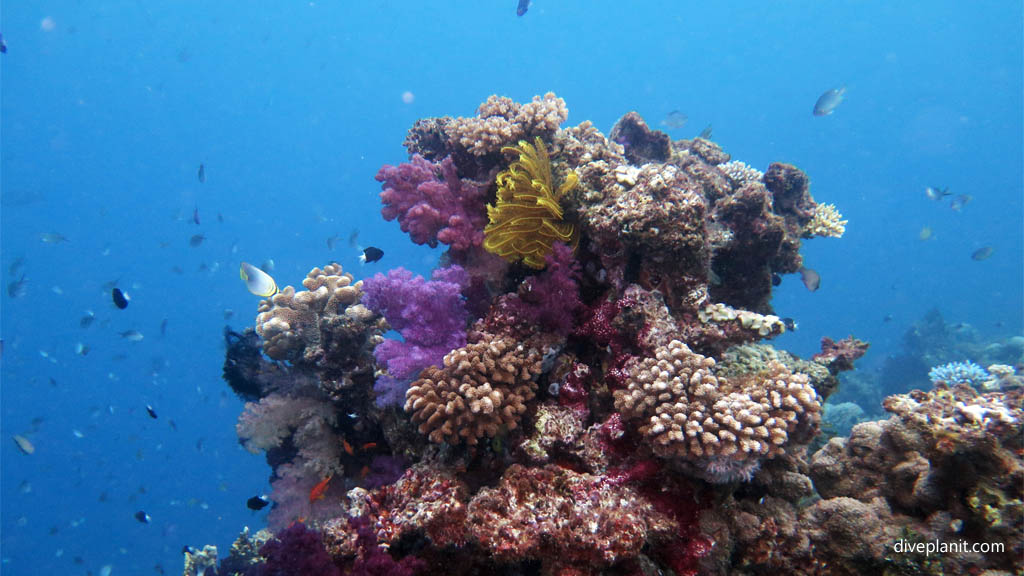 There are always some bigger fish hanging on the edge too because of the current: a few midnight snapper, large dark surgeons or a Napoleon wrasse or two, and an Emperor.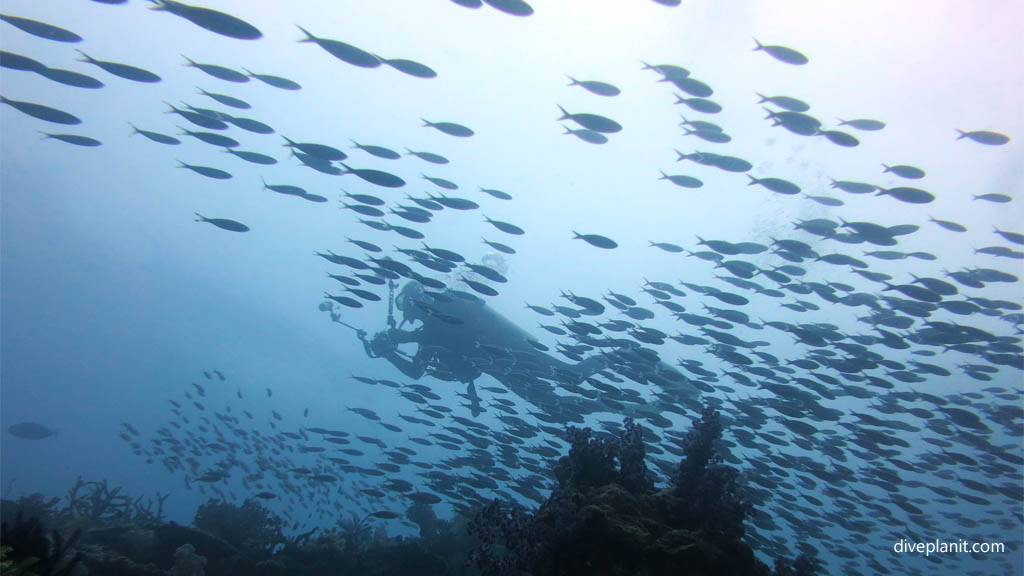 What's impressive about the site is the variety of terrain. As well as coral stacks, there are some over hangs.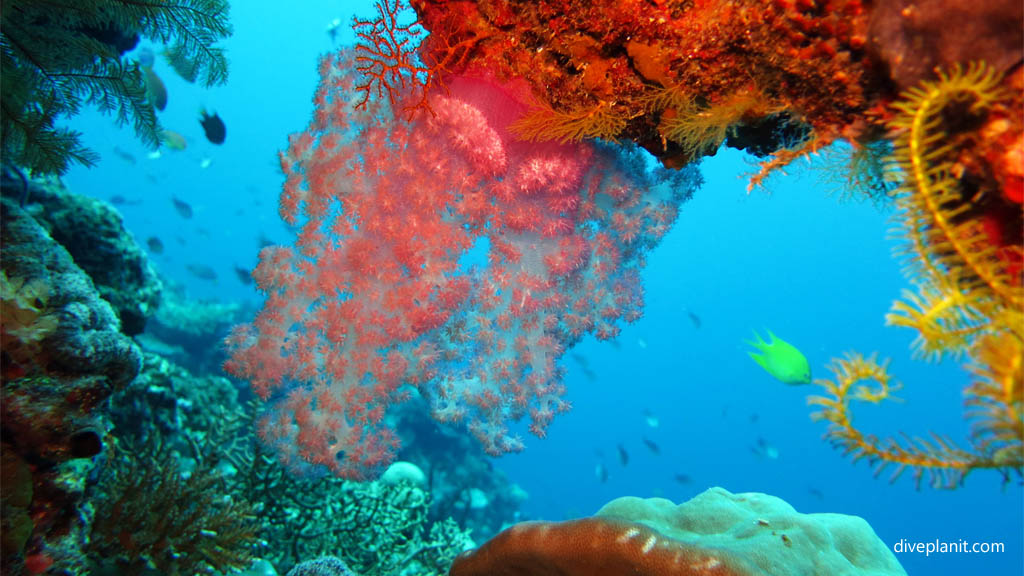 The biggest is at the top of the slope – the anvil-shaped crown. You can go around underneath it, though it can be a bit tricky if the current is running because there is so much coral everywhere there is not really much room to manoeuvre. Also it's quite dark under there, and you'll find the big-eyed night fish and a few nudis.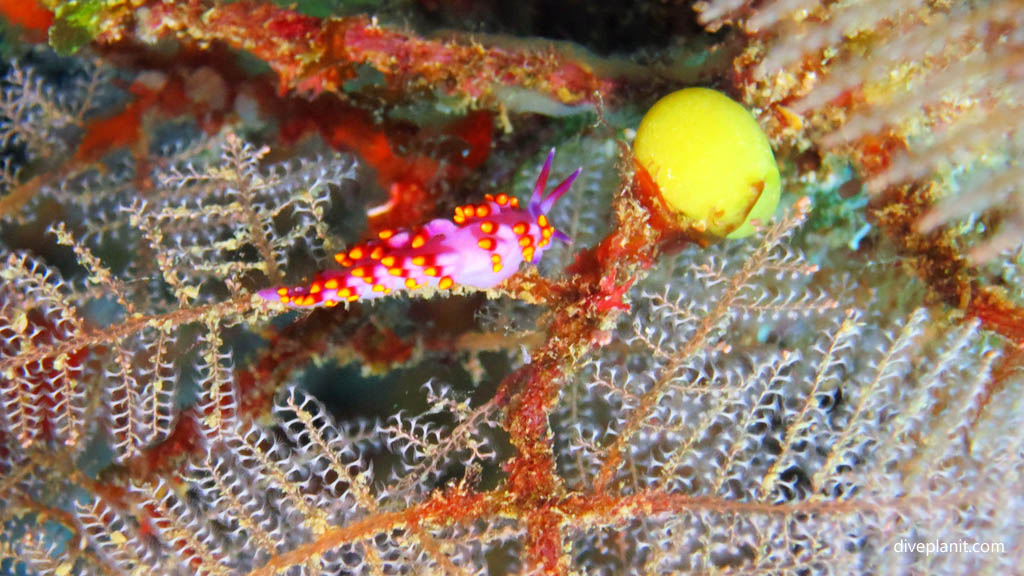 There are plenty of anemones, containing predominantly the dual blue striped Clarks anemonefish.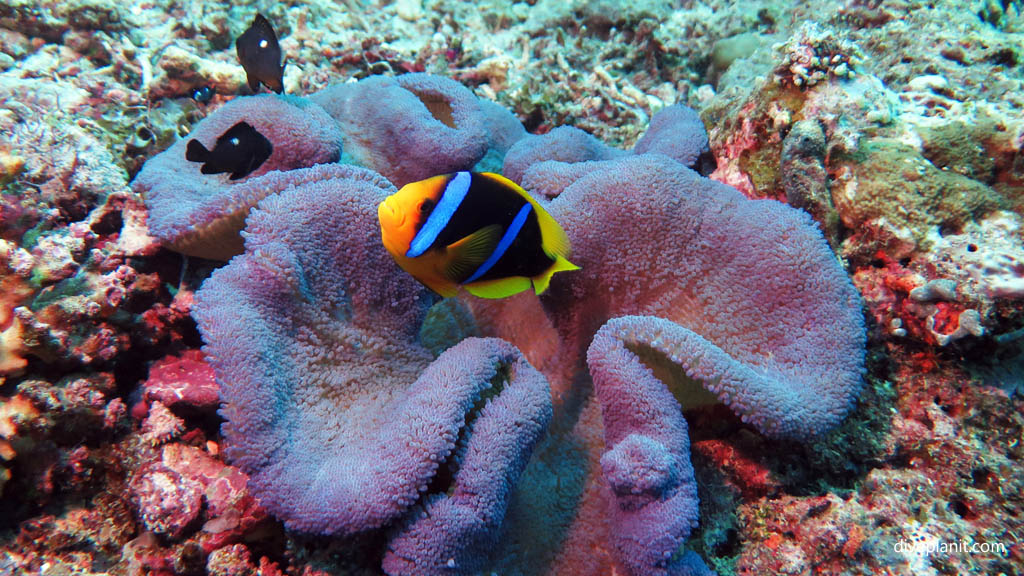 As you fly over the top pf the reef, you'll be moving relatively quickly – a great opportunity to surprise a few critters and see them up close before they see you.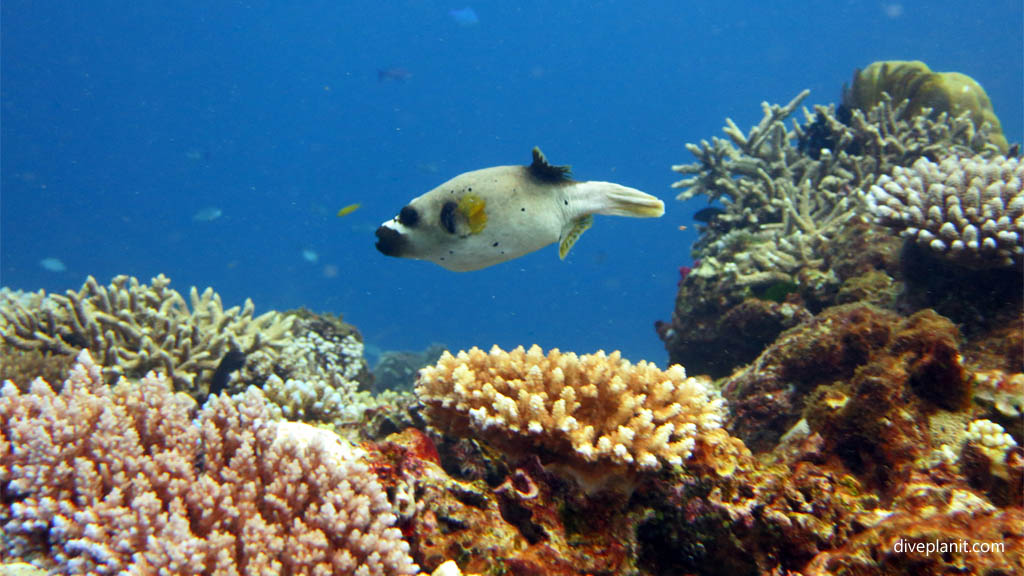 Most of the sites on Rainbow Reef allow for a safety spot on the reef itself. Sit in one spot and watch the reef society go about their daily business.