Site Type:
Coral Reef – Scenic; with Macro (Nudi's); and occasional Mega fauna
Depth:

Top: 3M

Median: 5M

Bottom: 9M

Location:
From Comet's Hole in the middle of the Lagoon, and up the northern end passed the shipping channel into North Bay
The images in this description come mainly from the North Bay end of the Lagoon.  Comet's Hole have similar reef fish, but additionally there, you'll probably spot a number of sharks and other larger fish that you'd mainly find outside the reef.
The first thing that will strike you is the variety of coral.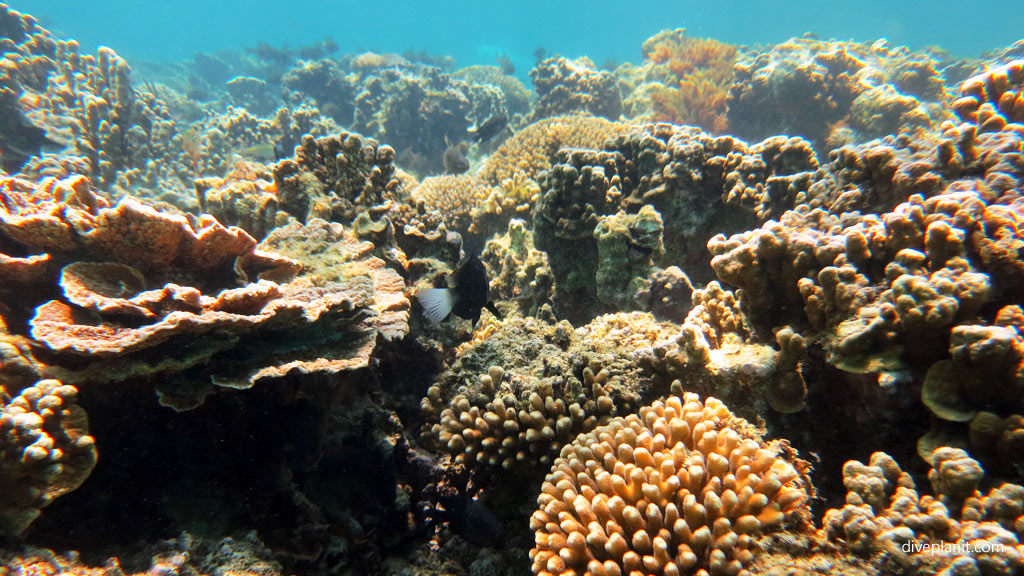 After that, it will be the variety of fish – and very colourful fish at that.  As you'd expect, there'll be wrasse!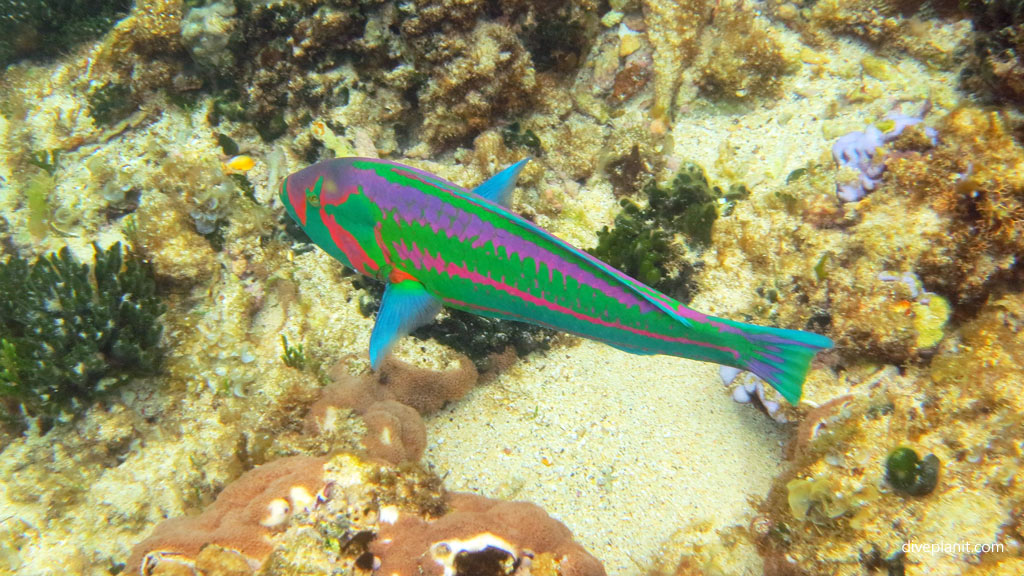 You will probably spot the endemic double-headed wrasse somewhere along the dive.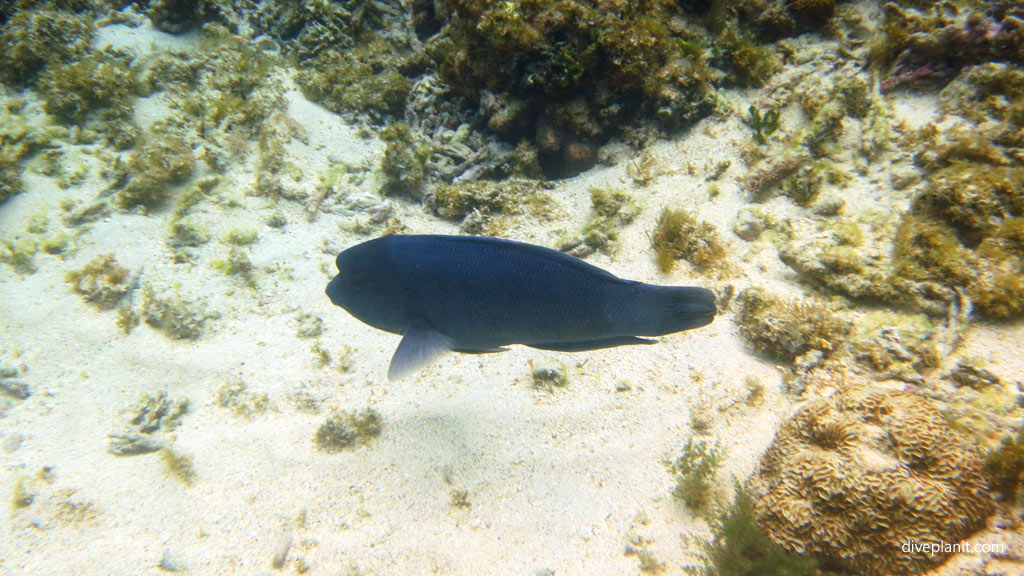 Another fish endemic to Lord Howe is the Three Banded Coral fish – though there are a few stragglers on the mainland too.  Head over to the wreck of the MV Favourite and you'll see them in their hundreds.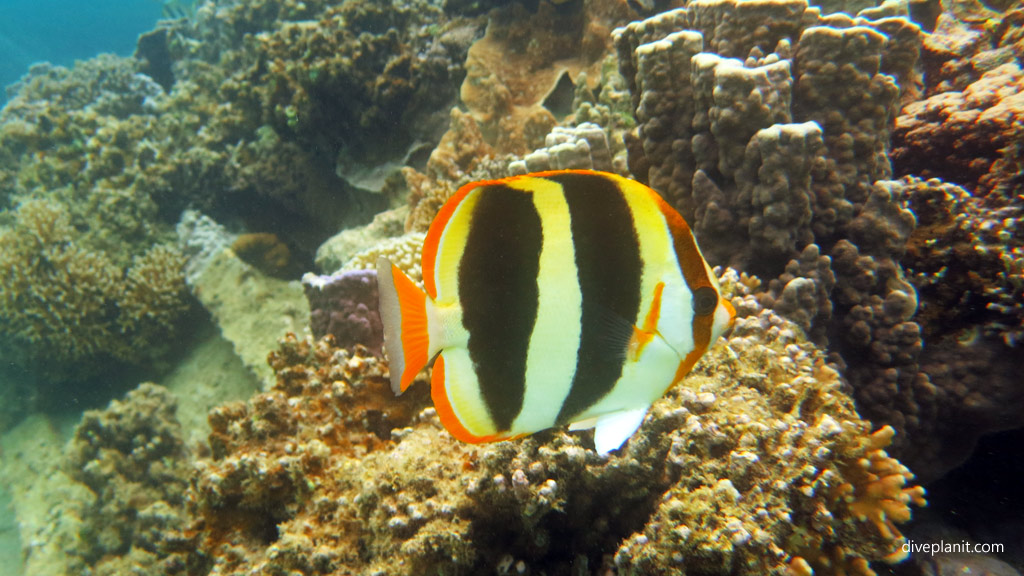 Not only is the coral varied, it's also in excellent condition, and the cover is quite extensive.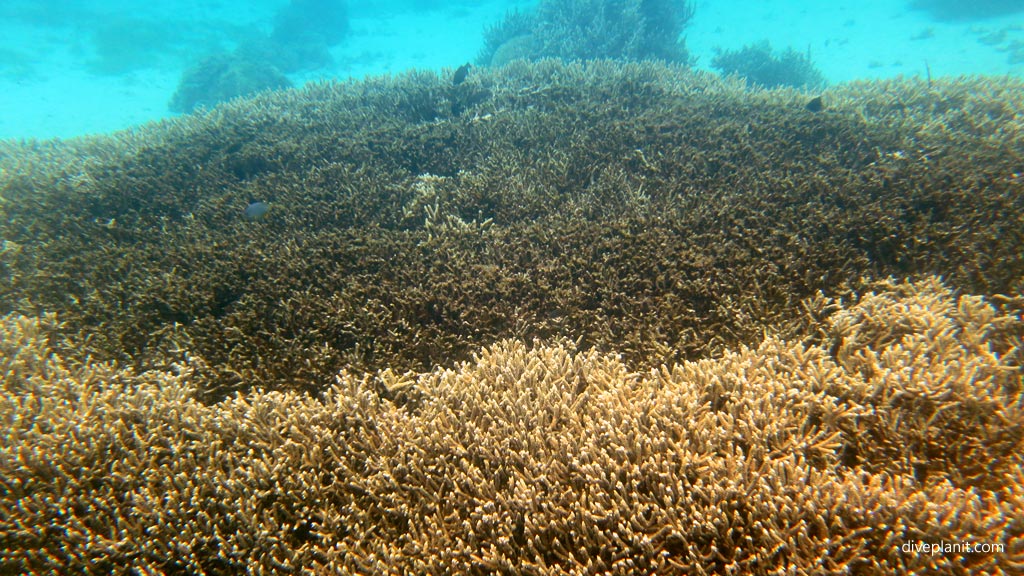 Look carefully in and under; as well as the usually damsels and pullers, you might spot something interesting like these two young four saddle pufferfish hiding in there.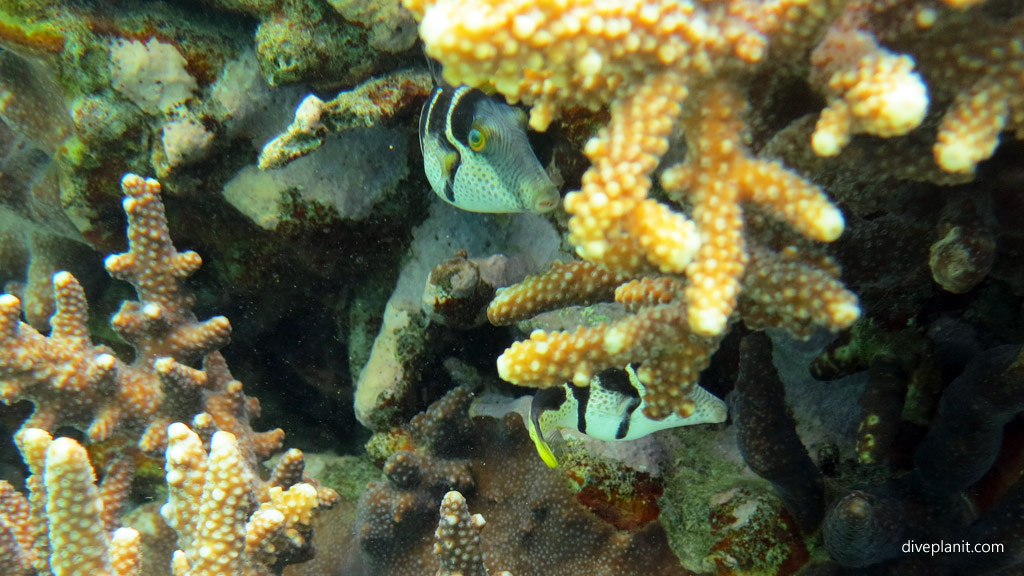 Check out the sea anemones – and you're bound to find the endemic McCulloch's anemonefish.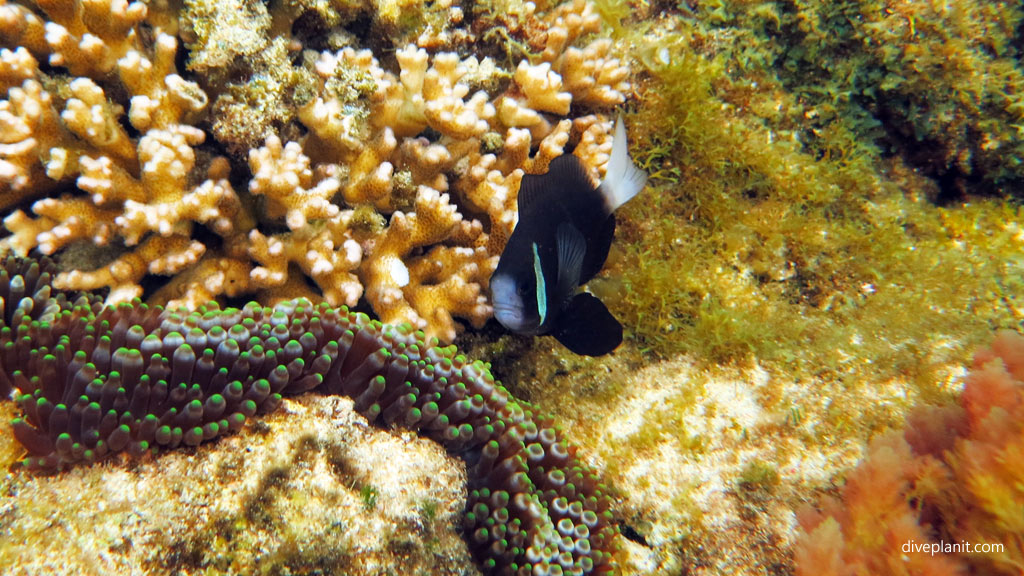 Over at Comet's you'll probably find a lionfish or two.  There are three variants at Lord Howe – though we only spotted the common variety.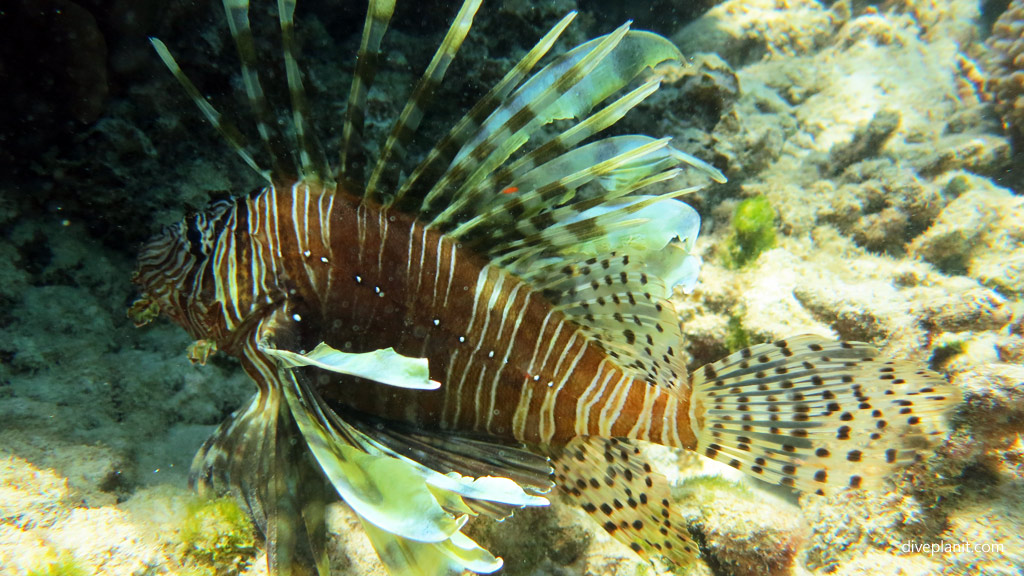 Another new find for me was the Dusky Butterflyfish – one of the few butterfish that is solitary – most of the others you see in pairs.