Site Overview
Dive Centres
Site Type:
Advanced dive with possible current and free water ascent
Depth:

Top: 5M

Median: 16M

Bottom: 25M

Location:
Ball's Pyramid is about a 50 minute boat ride from Lord Howe and can only be dived when the weather is favourable
We did two dives at Ball's Pyramid, the first was Observatory Rock. Dropping in tight up against the north of the rock wall giving us some shelter from the southerly flow, the dive proceeded to the north using each rock stack to shelter from the mild current as we zigzagged slowly down current.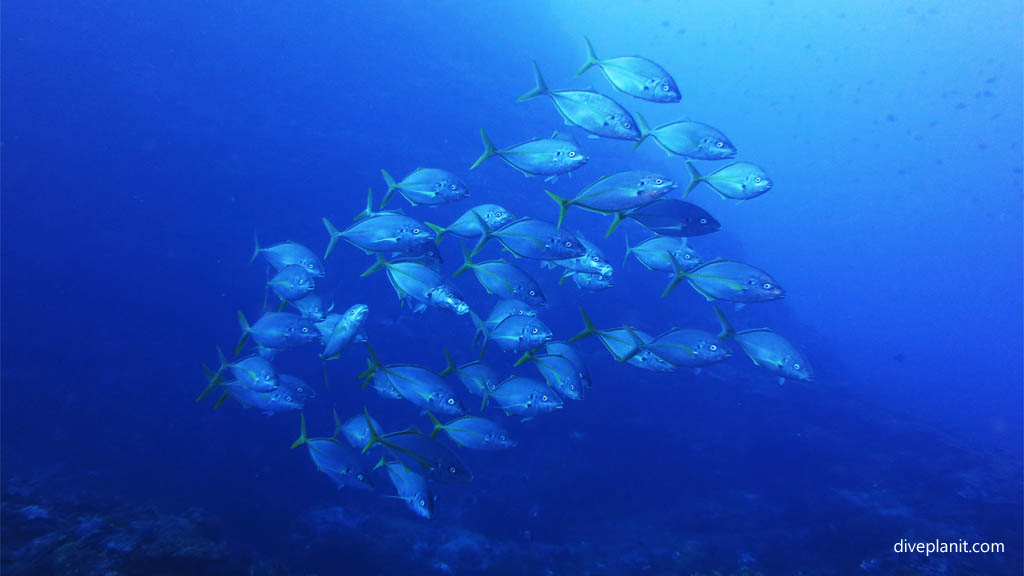 The rocks were between five and 8 m high so there was plenty of shelter and plenty to explore – every surface was decorated with a riot colourful corals and aquatic plants.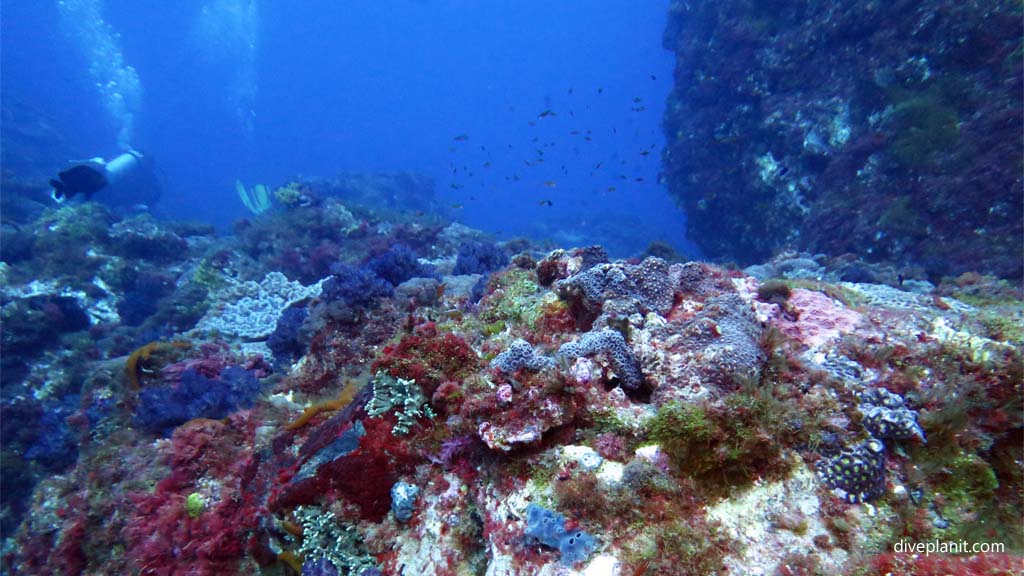 Lots of Angelfish and around the base the enormous painted Rock Lobsters.
Galapagos sharks circled at about 14 m and there were large shoals of the white spotted chromis as well as sweetlips, surgeons and snapper.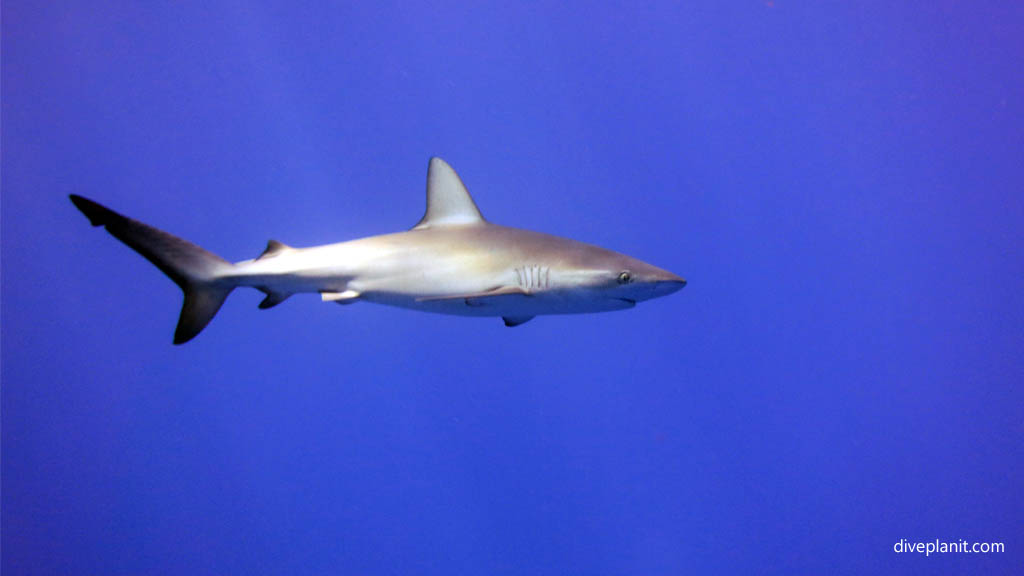 A few big kingfish came flying through at one point and seeing all the divers stopped momentarily trying to work out whether to stay or flee. A turtle was spotted just as we were commencing the free, blue water ascent.
Our second dive at Ball's Pyramid was South East Rock which is characterised by 2-3m high ledges, stepping down from the island on its north side. We stepped steadily down to 30 m then came up the slope to the west. Some of the ledges were stripped pretty bare by the current but there were urchins in every crevice and shoals of chromis, bluefish and drummers were feeding in the current.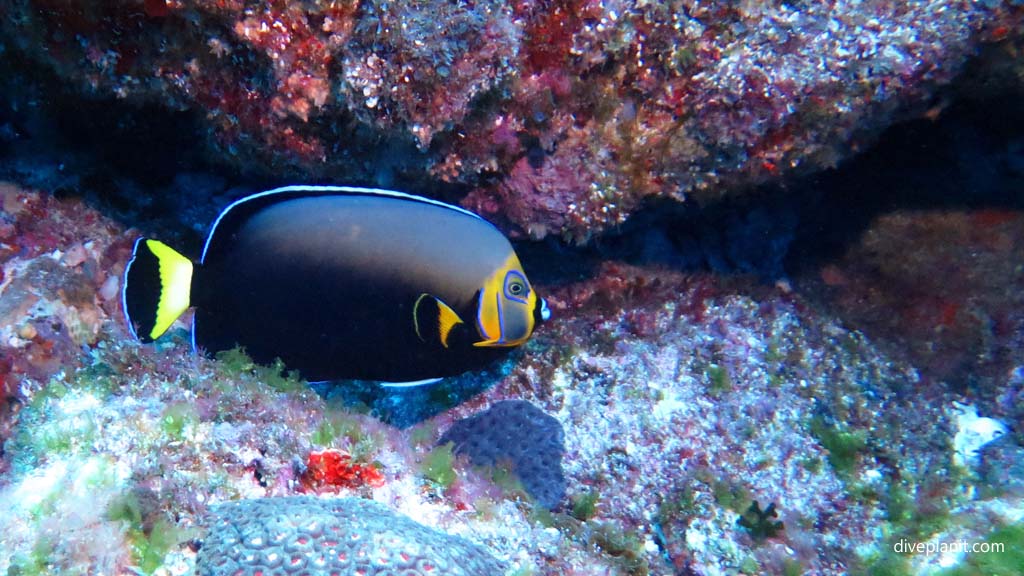 It was here that we spotted the Ballina Angelfish,
and banded angels that seem to hang around like minders, plus a variety of other reef fish.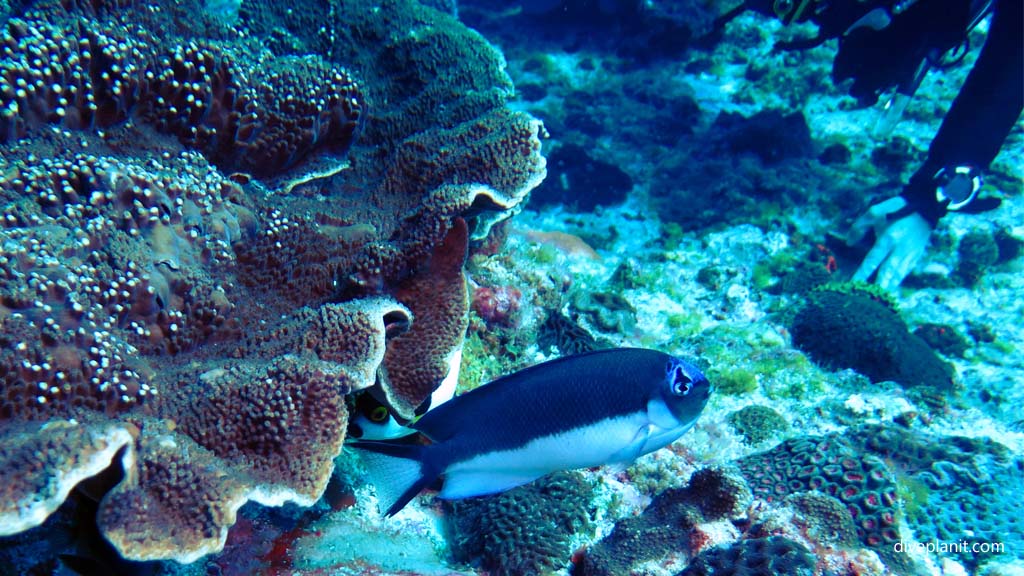 Further along was a black cod almost obscured by its own cloud of baitfish. Towards the end of the dive the Galapagos sharks started aggregating and circling around us.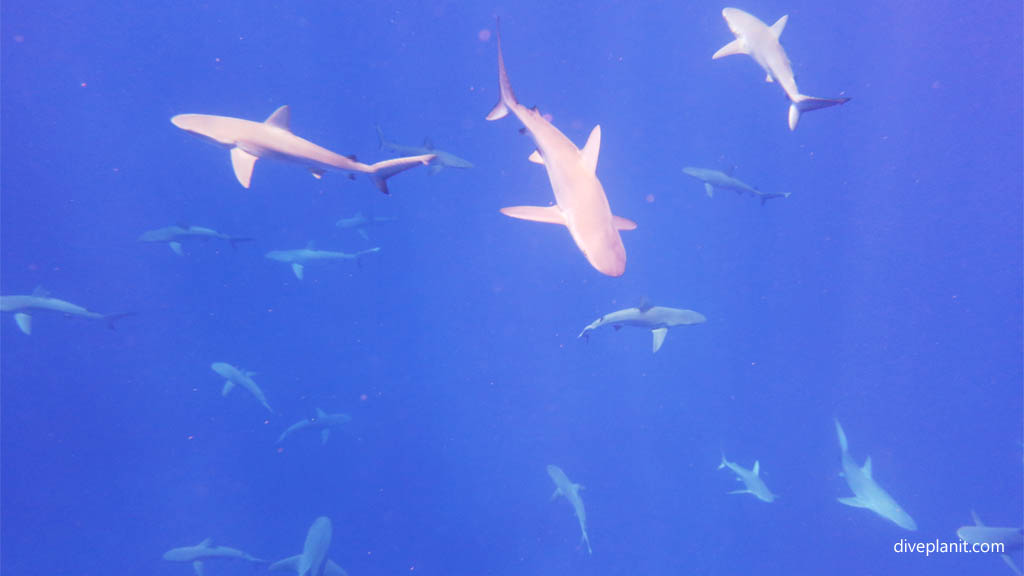 By the time we'd hit the 5 m mark there were 60 sharks swimming in blue water around us – it was such a beautiful sight to behold in the clear blue water. I wanted to stay there a photograph them all.