Site Type:
Wall; Reef – Scenic; with Macro (Nudi's); and occasional Mega fauna
Depth:

Top: 18M

Median: 22M

Bottom: 30M

Location:
A few hundred metres off the north east tip of Lord Howe Island
There are a total of seven islands in the group – seen here from the top of Malabar Hill – the largest of which is Roach Island in the middle.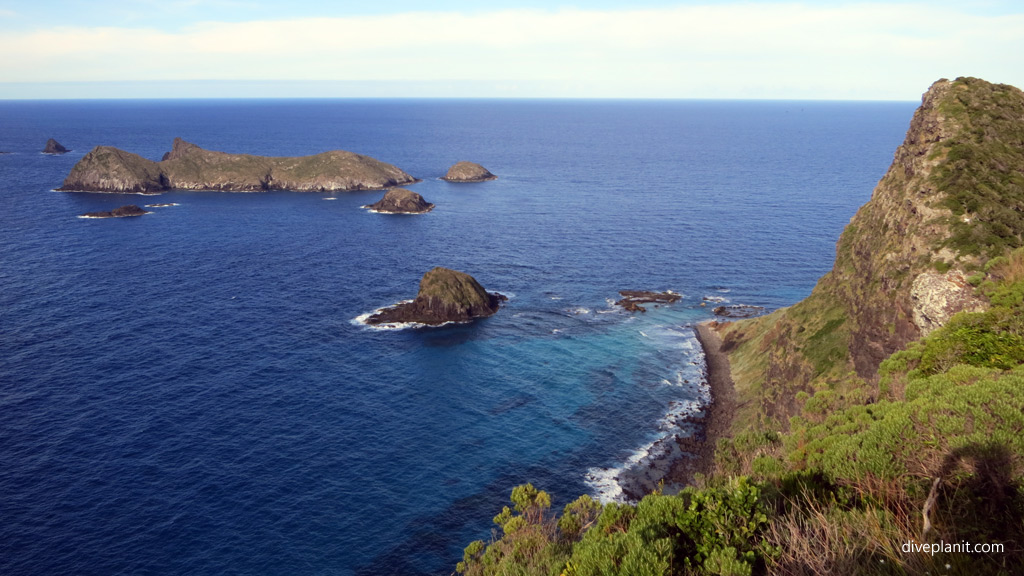 The islands are characterised by reasonably steep drop-offs presented as walls of coral.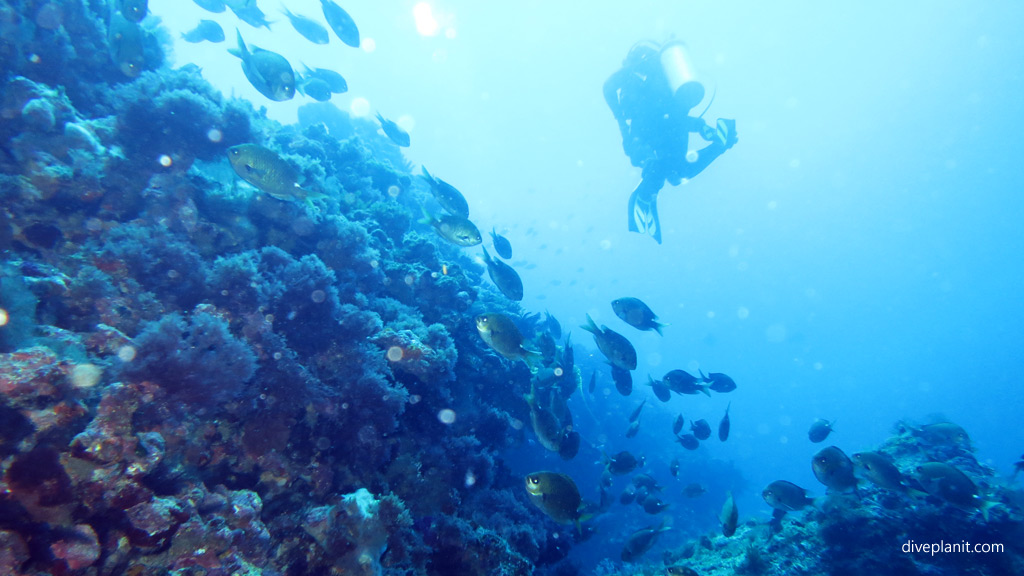 We dived South Island, and the so called 10 June Bombora (proper name for 'bommie'!).
Where the islands meet below the surface there are bommies, large boulders and swim throughs.  You'll see some rare stuff, and some not so rare stuff, like this tasselled flathead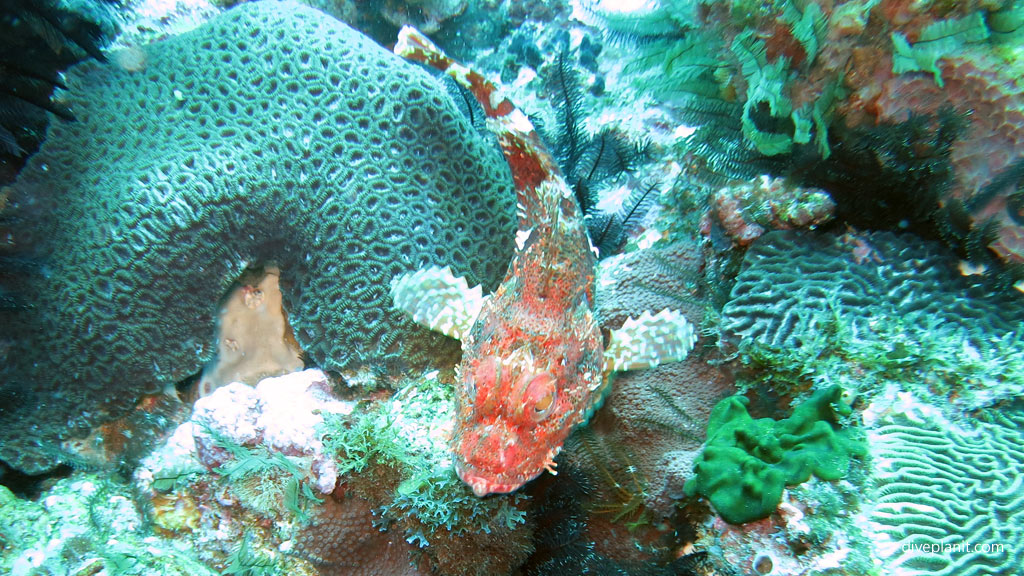 There will be mosaic moray somewhere down there.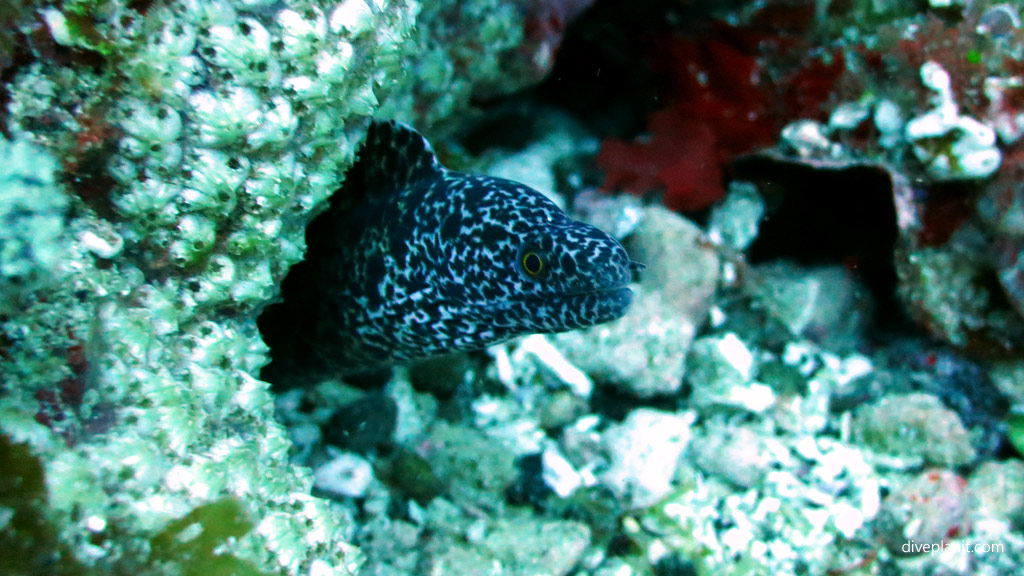 There are plenty of lionfish.  This completely black and white one I suspect is a juvenile.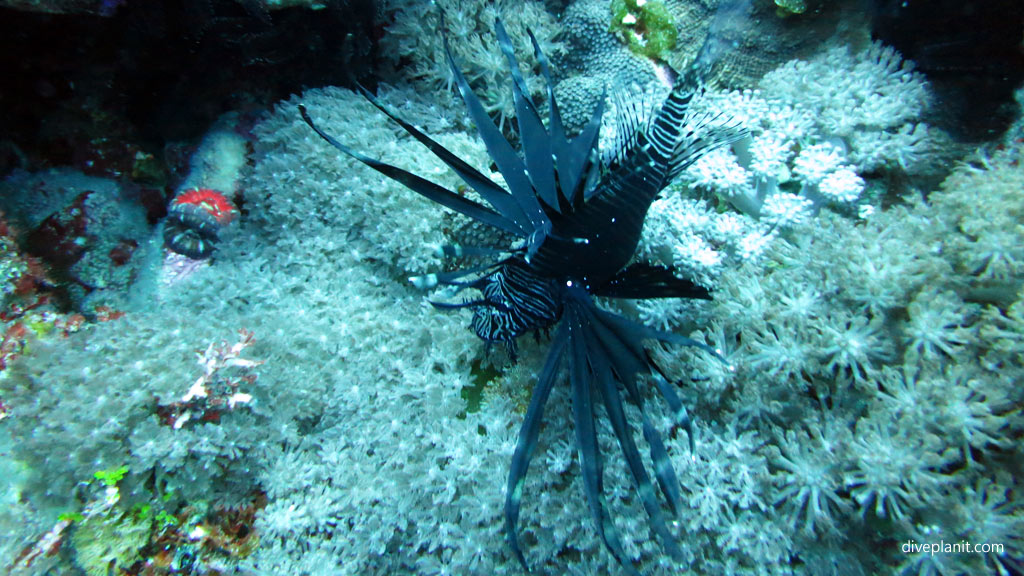 On the wall itself you'll find small dusky hydroids like this one at shallower depths, and gorgonian fans deeper down.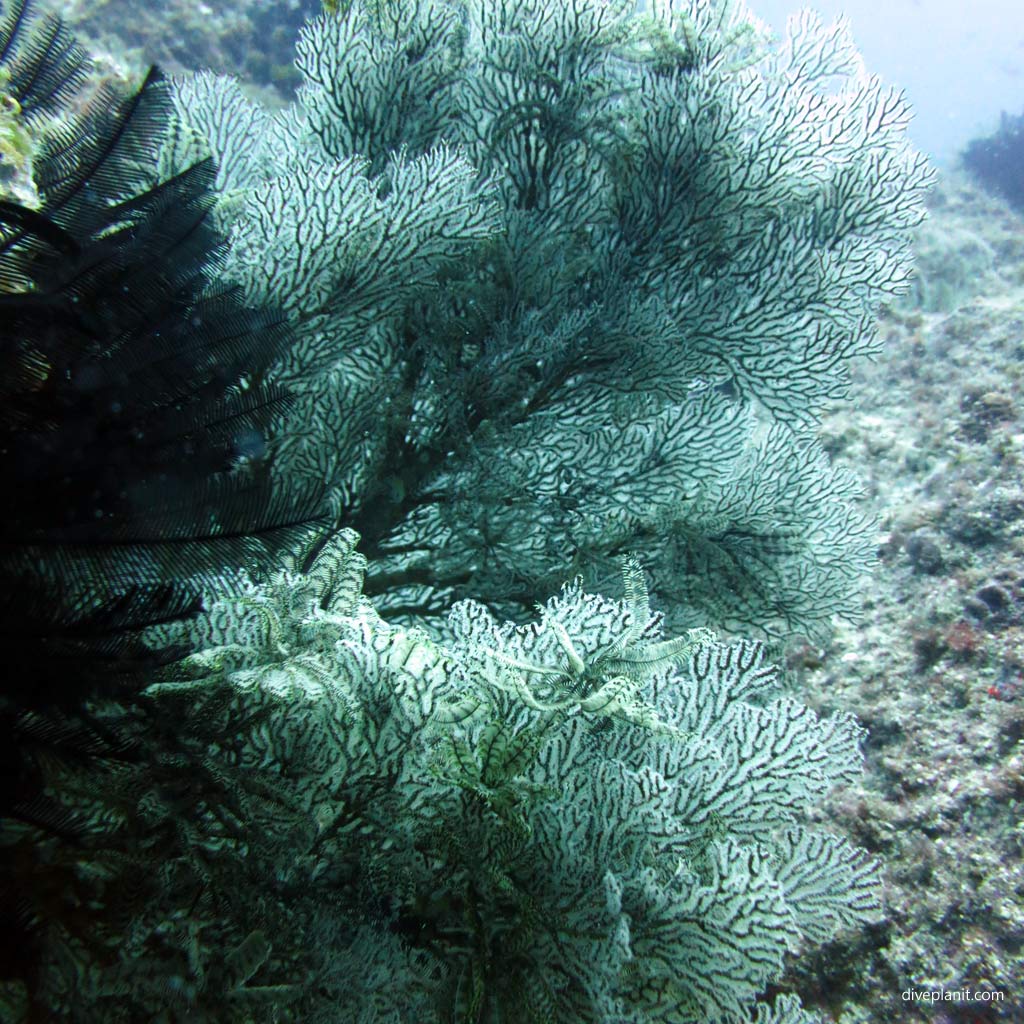 There are plenty of nudi's on the wall too.  I am very much NOT a nudi expert, I reckon this one is clearly a 'blue' Nudi.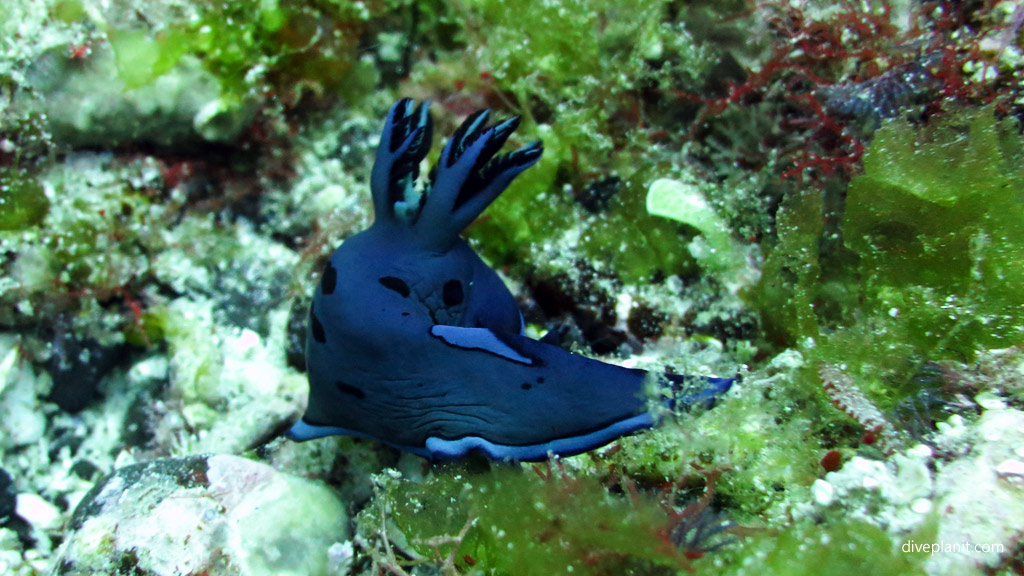 One fish that's more easily recognisable is the painted morwong.  They remind me of the painted faces of the Mohican (north American) Indians.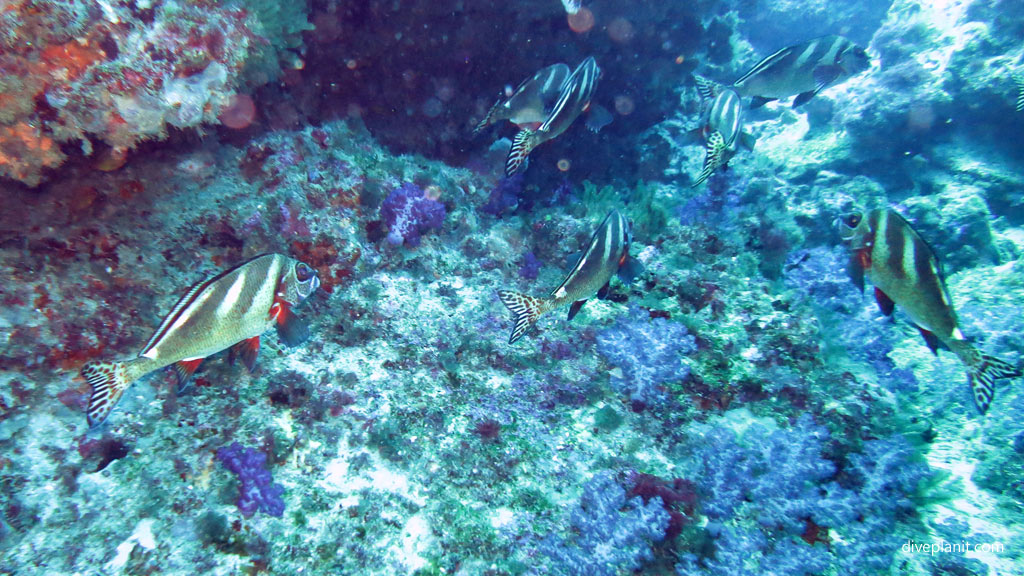 There's always one fish that I can't recognise, and that's this one.  Looks like a Bannerfish – but without a pennant, and definitely _with_ a snout_ and thick lips.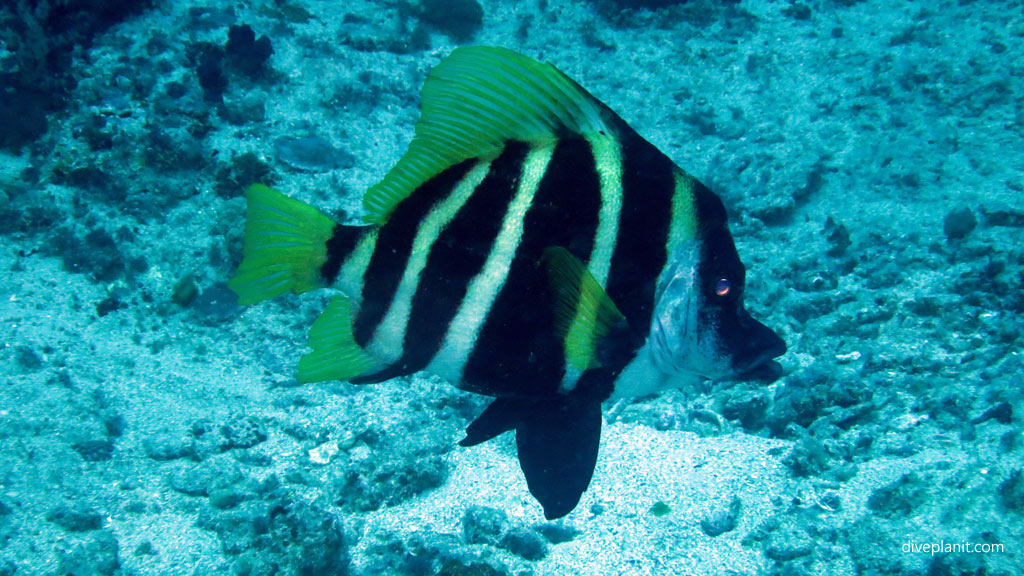 Leave a comment if you know him.  Thanks!