Site Overview
Dive Centres
Site Type:
Shark Dive
Depth:

Top: 10M

Bottom: 22M

Location:
Kuata Island, The Yasawa Islands
The Awakening Shark Dive is brainchild of Shark Expert Dr. Thomas Vignaud and has now been established for two years. After his Ph.D. on sharks he has combined the latest scientific information, experience from other shark dive sites and his own ideas to design a safe, easy and sustainable shark dive.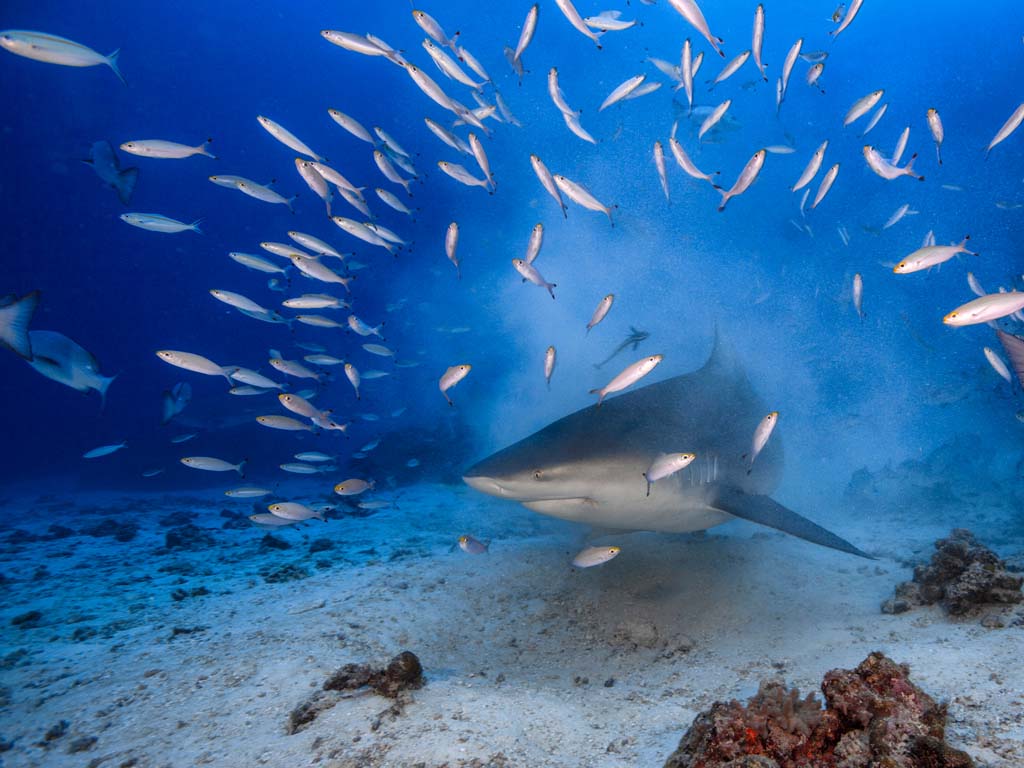 The Dive runs each morning at 8am and 11am and is just a 15 minute boat ride from the island resort. Small groups of divers are taken to the site which is in just 22m of warm, clear water.
The 11am dive is shallower at around 10m and dive guides are able to take guests on a Discover Scuba Experience – so you can now go on a shark dive with no previous experience diving. Like any other Discover Scuba experience, divers are taught the basics first, back at the resort in the shallows off the beach, before jumping in the boat to head for the shark dive.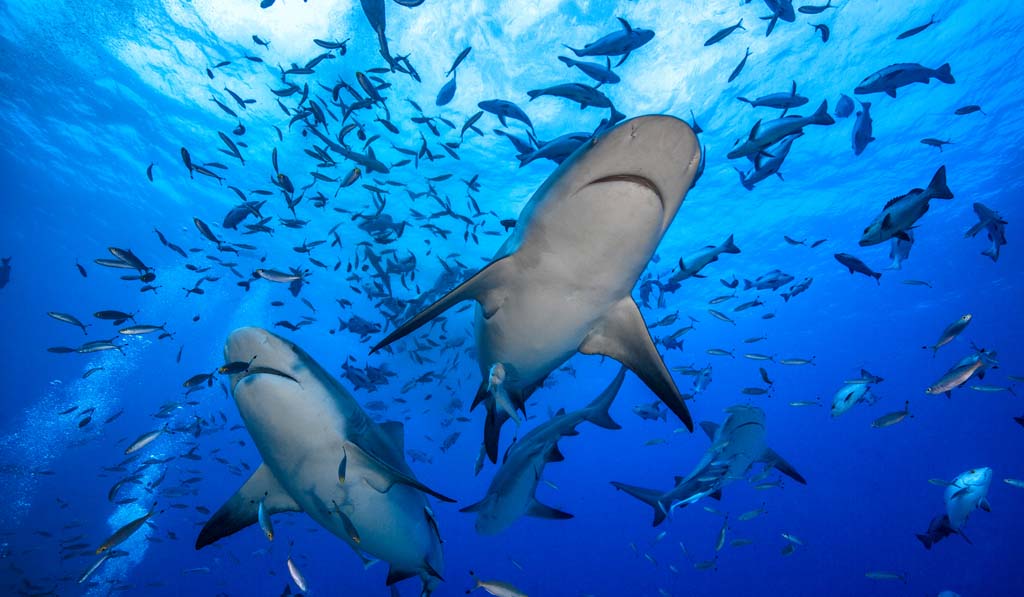 The sharks are fed either on the 'ground' in front of the onlookers who are positioned behind a low reef wall, or in open water a few metres above the ground using extendable poles, which makes for great photo opportunities, with the sharks often grabbing a bite in open water right in front of you.
The most common shark species seen are the bull sharks, but 10 different shark species, including tiger sharks and great hammerhead sharks have been recorded over the last two years.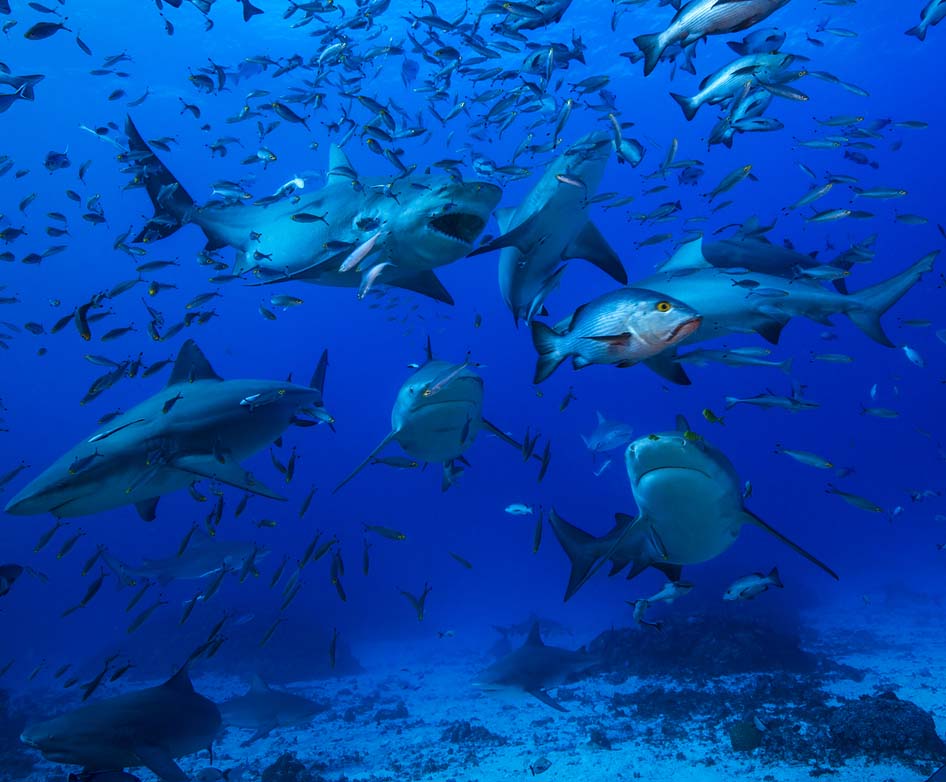 The team has also run several scientific programs using the presence of these sharks as an opportunity to learn more about them. For example, it is now known that fewer bull sharks appear after October when hormonal changes are happening prior to the November/December mating season. During this time other sharks are seen more frequently.
The resort also runs a popular shark snorkel which can be experienced as a day trip from Denarau.
Here's the experience in Full HD video.