Site Overview
Dive Centres
Site Type:
Shark Dive
Depth:

Top: 5M

Median: 15M

Bottom: 30M

Location:
Beqa Lagoon
Beqa Adventure Divers run a 2-tank shark dive on MONDAY, TUESDAY, THURSDAY, FRIDAY, SATURDAY.
The first Shark Dive takes place on a reef ledge next to the drop off into the abyss of Beqa Passage. Here at a depth of 30m, feeders bring in the main attraction; bull sharks.
After spending 17 minutes in "The Arena", it's time to head on up to the shallows for the second part of the Shark Dive.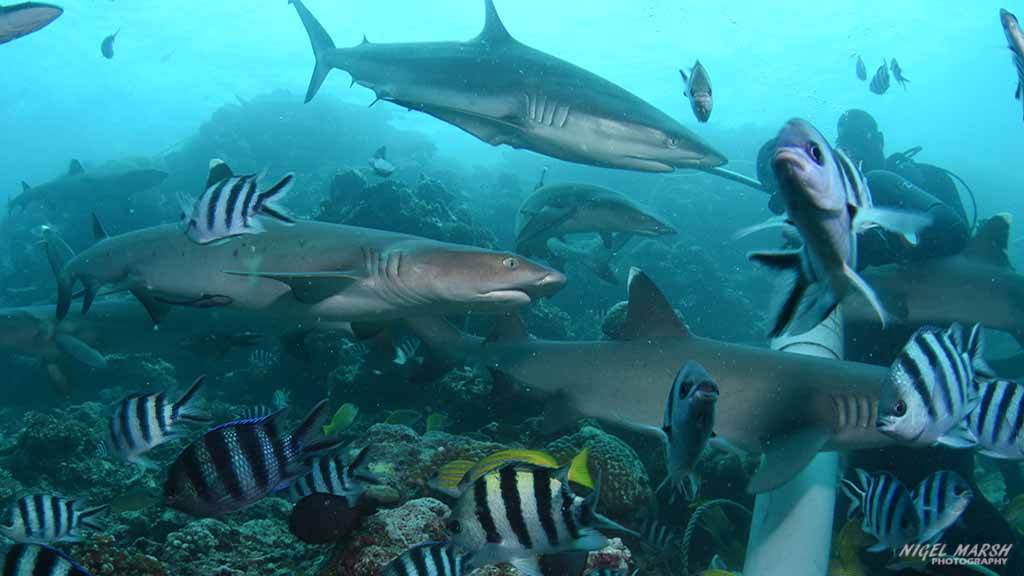 Up in "The Den", the smaller shark species, Whitetip Reefs and Blacktip Reefs, can be found circling, completely at ease with the presence of divers.
The second Shark Dive takes place halfway down the reef slope at 16m. 'The Take Out' is where most of the feeding occurs. Often times the Tawny Nurses are the first species to feed before giving way to the Bulls. Silvertips, Sicklefin Lemons and Grey Reefs come in to feed when the Bulls allow and the dive has a total bottom time of about 35 minutes.