Site Overview
Dive Centres
Site Type:
Coral stack in open water
Depth:

Top: 5M

Bottom: 25M

Location:
On Midway Reef near Vatu-i-ra in northern Viti Levu Fiji
The Wheatfields dive site on Midway Reef is named after a patch (about the size of a small meadow) of anemones which for all the world look like fields of wheat as they wave in the currents. Like many dive sites near Vatu-I-Ra, there are many different types of colourful soft corals and particularly colourful reef fish of all sizes, from swarms of anthias, to currents of fusiliers streaming up and down the reef wall.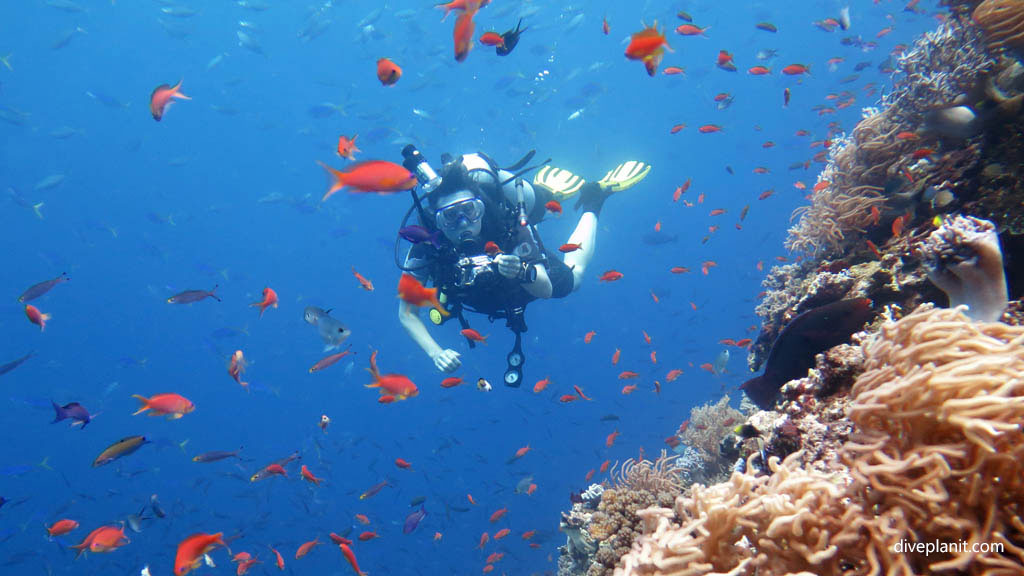 Wheatfields is a double coral stack with the smaller stack topping out at 12m and the bigger stack at 5m.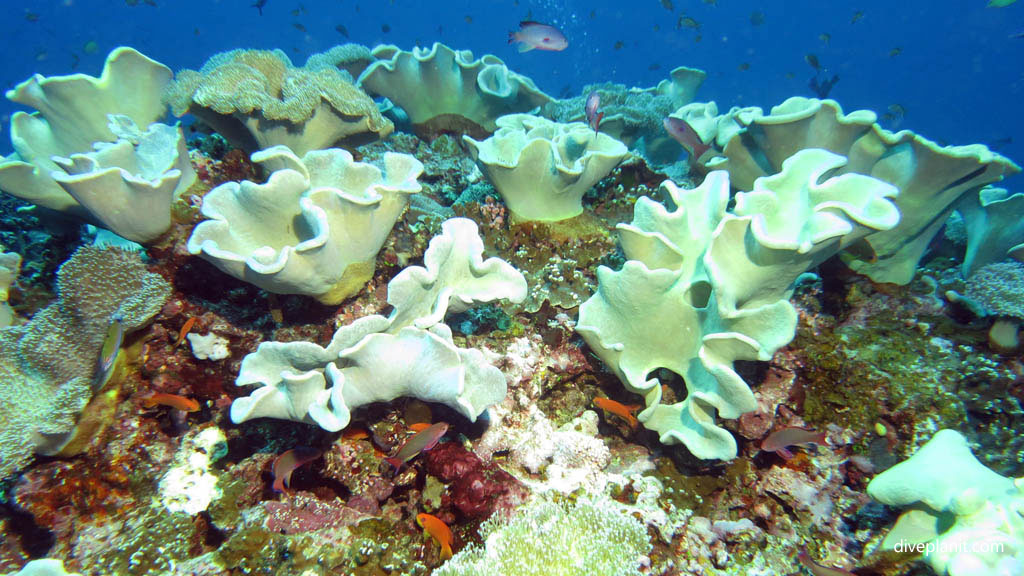 The bigger stack is very much a stack, rather than a cone, with lots of ledges and overhangs – it almost feels like it's leaning backwards pushed by the strong current.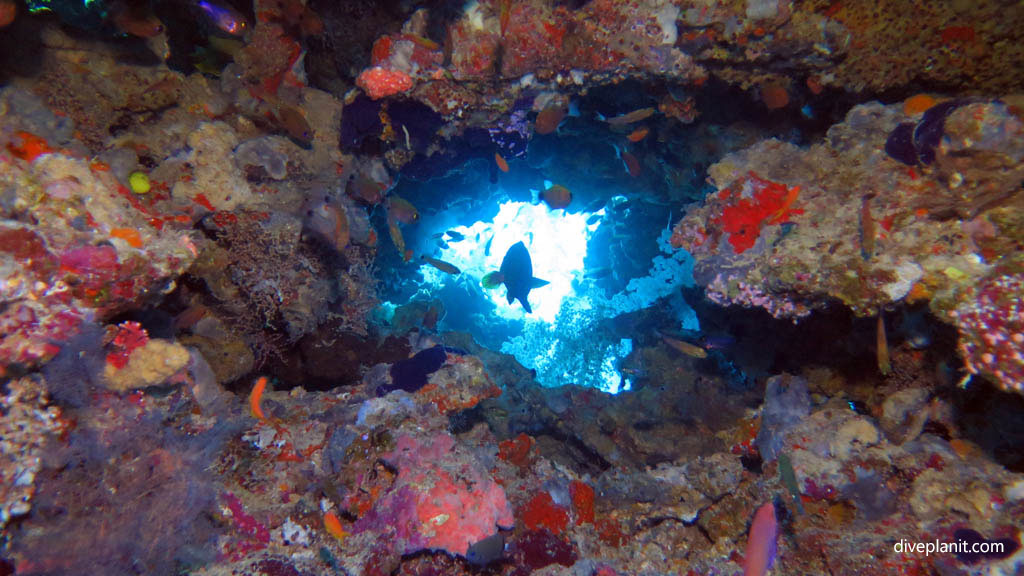 The site gets its name from the large patch of anemones on top of the bigger stack, which looks for all the world like fields of wheat moving gently in the summer breeze.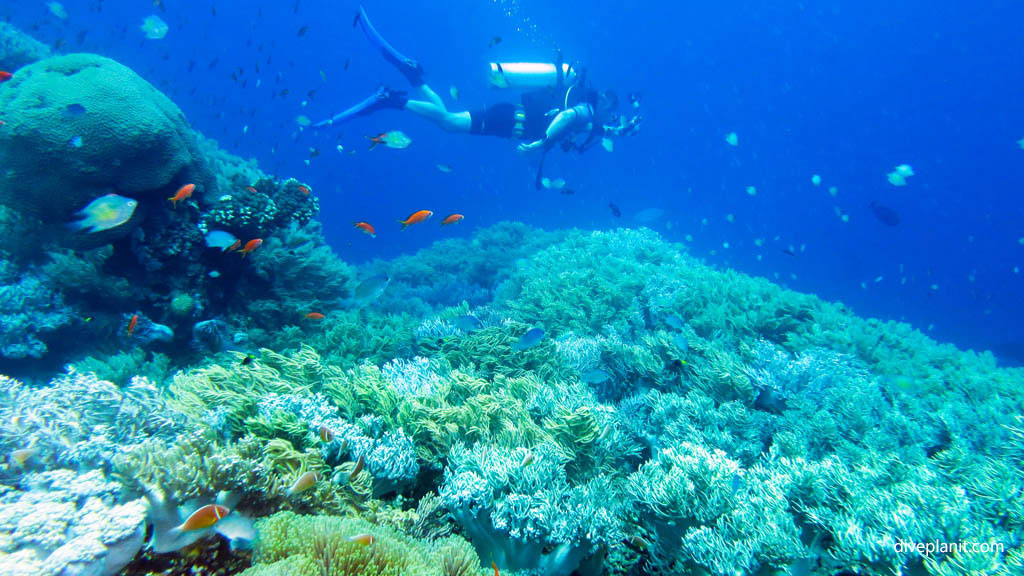 At one point, as we were diving around the stack a barrage of fusiliers literally rained down on us at great speed. Ten seconds later – what goes down, must come up – they shot skyward. Well, they were Lunar Fusiliers after all.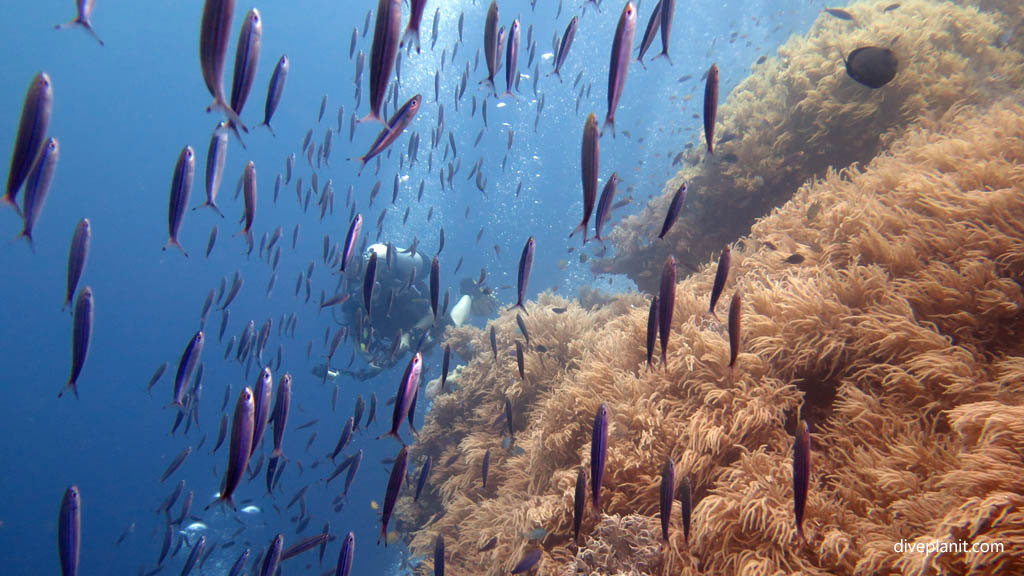 A couple of lucky finds: this Fiji Clown Blenny made an appearance briefly,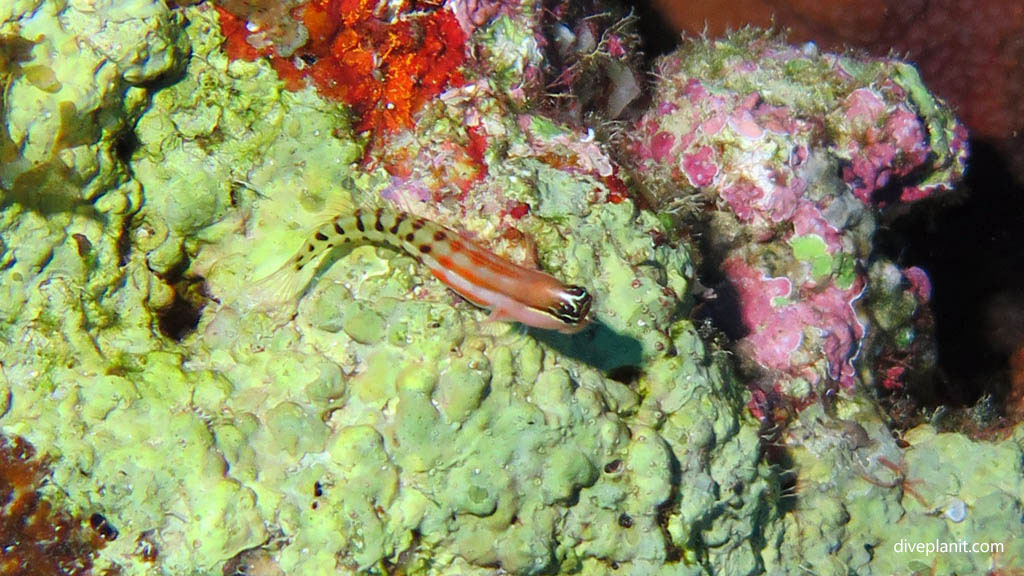 And, this regal angel actually held still just long enough for me to get a shot in.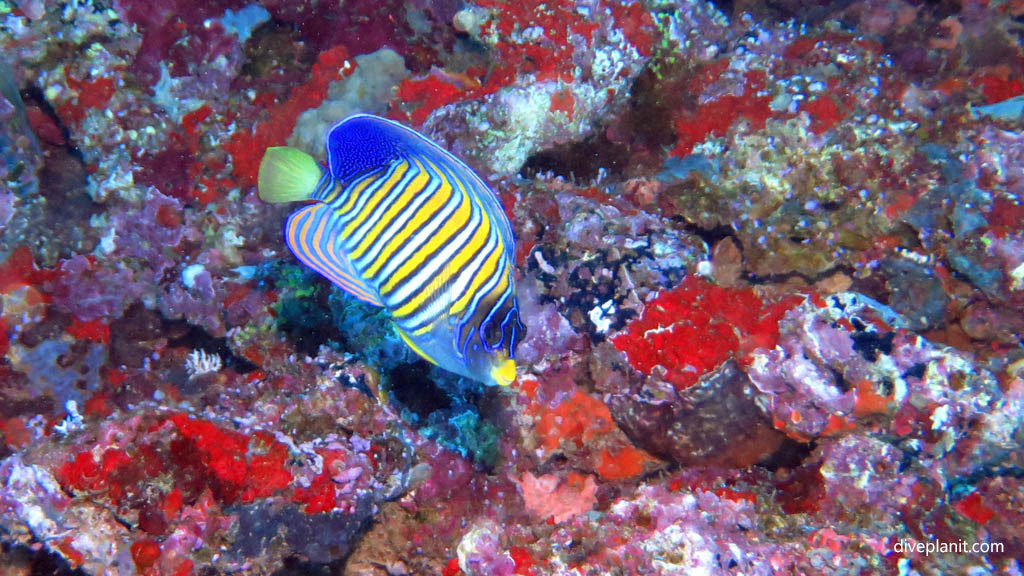 Close to the top of the stack the anthias were going off, it was like being in a fireworks display.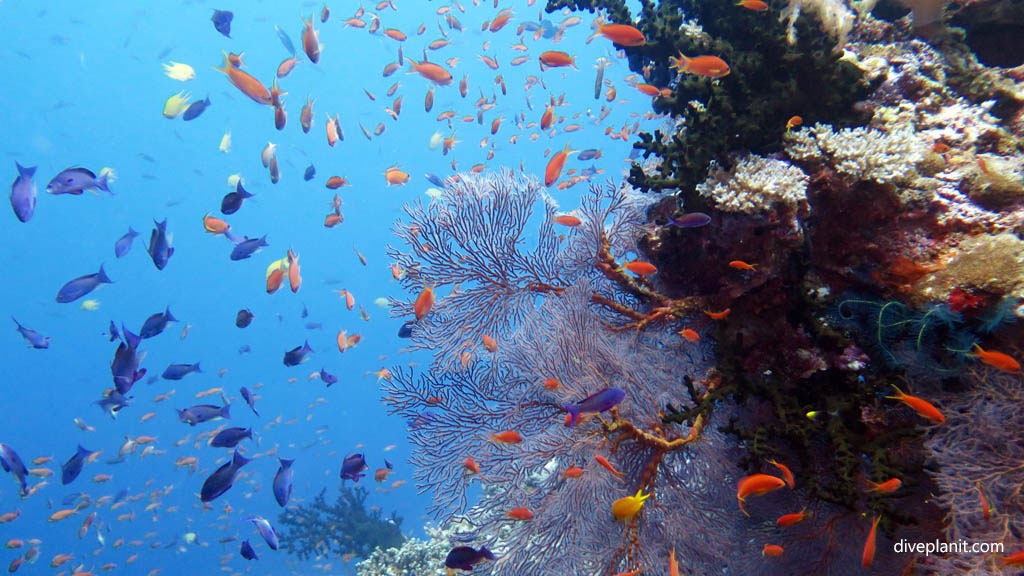 We were lucky enough to catch sight of this little vono (turtle) on the surface, just as we surfaced. (The only one in a ten day trip – do hope the little fella reaches maturity)