Site Overview
Dive Centres
Site Type:
Reef Wall with mega fauna
Depth:

Top: 5M

Bottom: 25M

Location:
On a reef due north of Volivoli Beach Resort – a 10 minute boat ride away.
Breathtaker is a long vertical wall of reef just 10 minutes north of Volivoli Beach Resort. It has slots and swim throughs so you can weave through it from one side to the other as you work your way along to the point, where you may catch a glimpse of reef sharks amongst the barracuda. Here is a minute of video to give you an insight of what it's like diving Breathtaker with Ra Divers out of Volivoli Beach Resort, Fiji.
The reef at Breathtaker is pretty colourful all the way along. (Hence the name! – though sometimes spelt 'Breath-taker'.)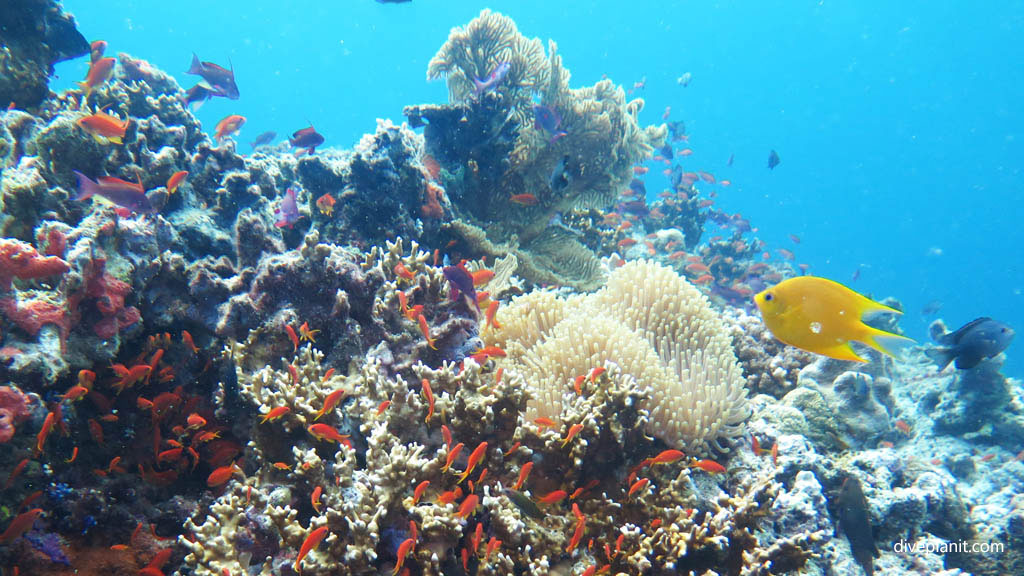 The mooring is at Golden Rim, and from there the dive heads north weaving east and west through coral bommies and swim throughs to the end of the reef.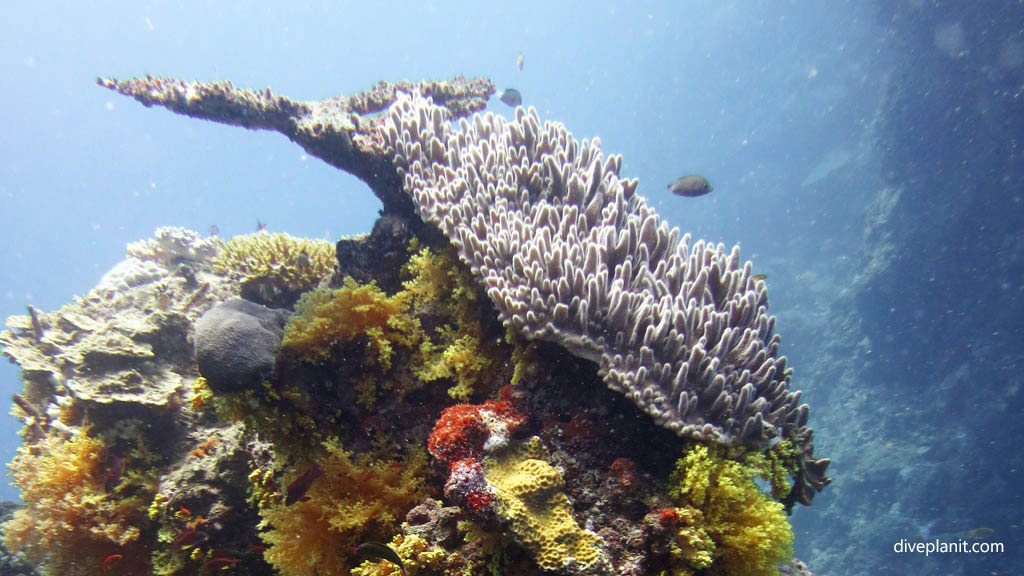 Amongst the barracuda, there will be sharks at the point, and how close they will come will depend on time of day and currents.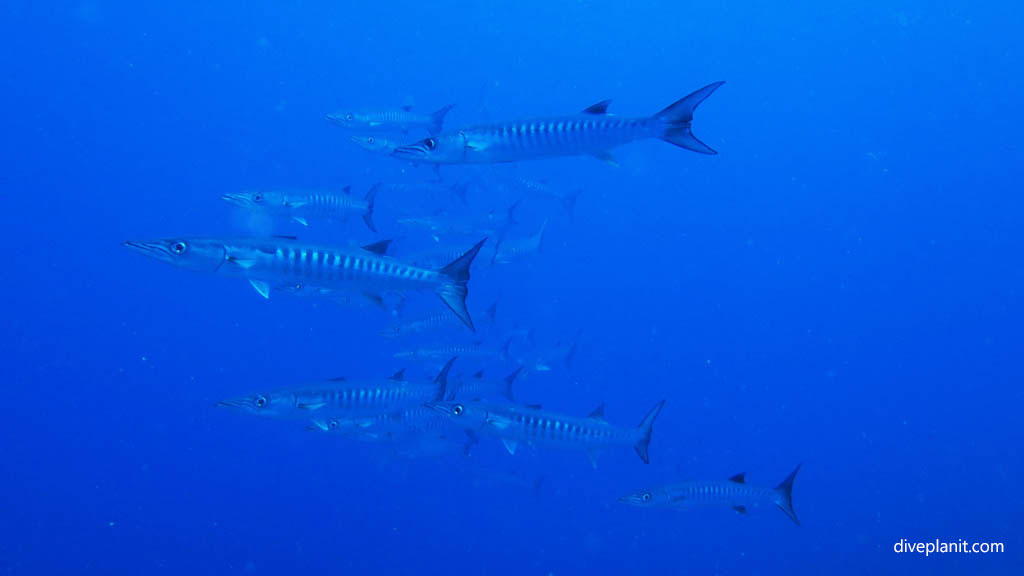 There's no rush as you work your way out to the point, so enjoy the scenery.
There are some pretty impressive slots along the way.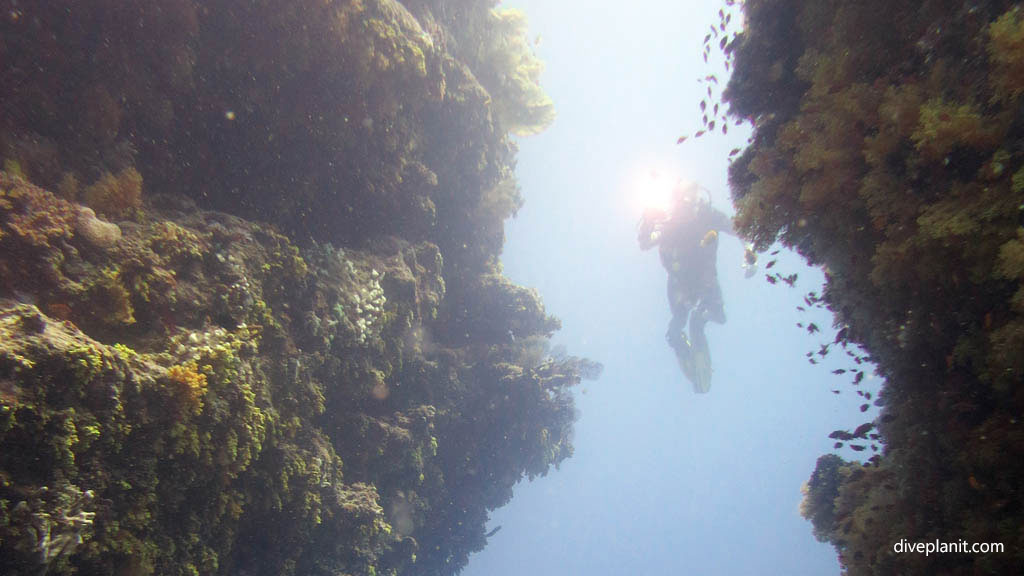 There's some strange coral too referred to as 'fleshy' coral in the books – though it's pretty hard like brain coral.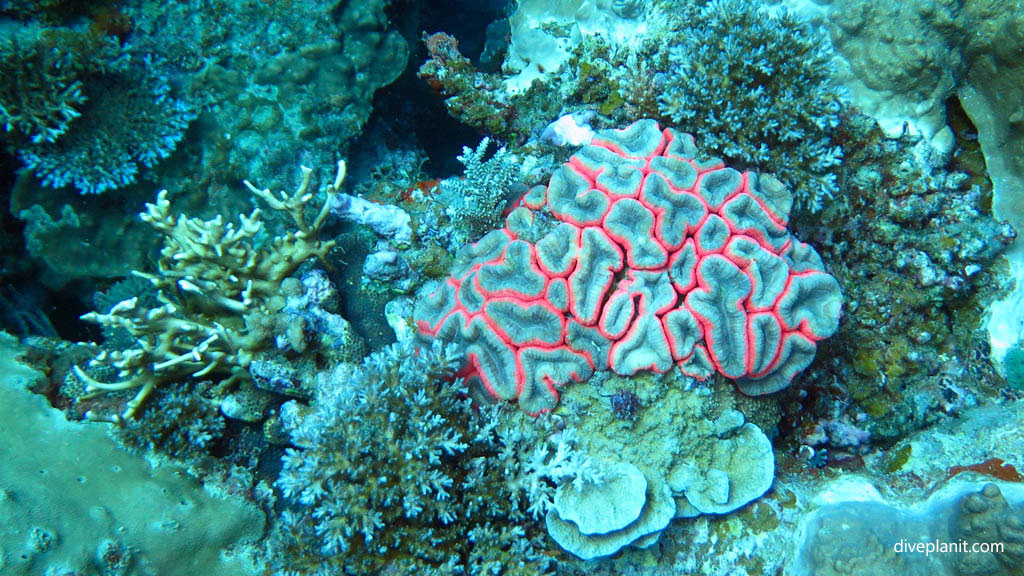 There are plenty of anthias, and yellow chromis aplenty.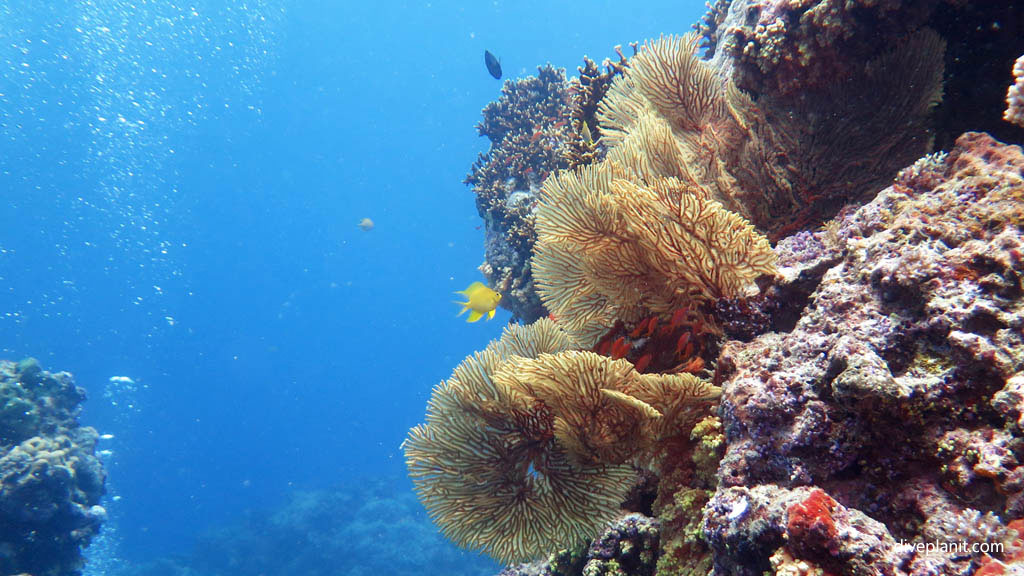 There are more 'average' reef fish than you can poke a reef stick at; not every day you see a Speckled or Citron Butterflyfish though.