Introduction
Location
Accommodation
Diving
Dive Sites
Pricing & Schedules
Enquire Now
At the southern tip of the Coral Coast, diving Waidroka Bay Dive & Surf Resort offers world class diving at the Beqa Lagoon, Frigates Walls & Passage and the famous Bistro shark dive. For non-diving buddies, the bay also famous for its surf break: Frigates Passage, and the resort offers both surfing and yoga classes, as well as diving instruction.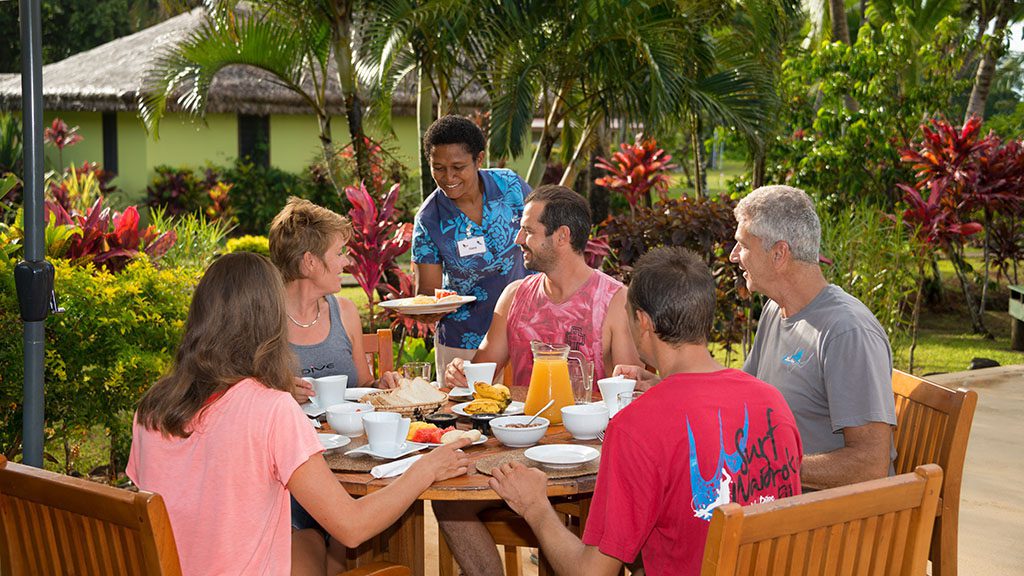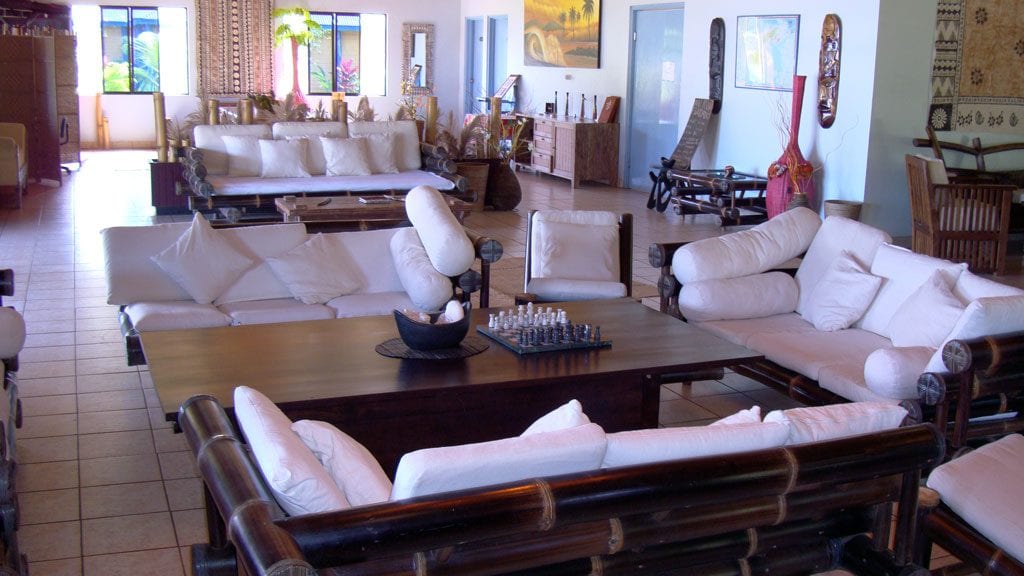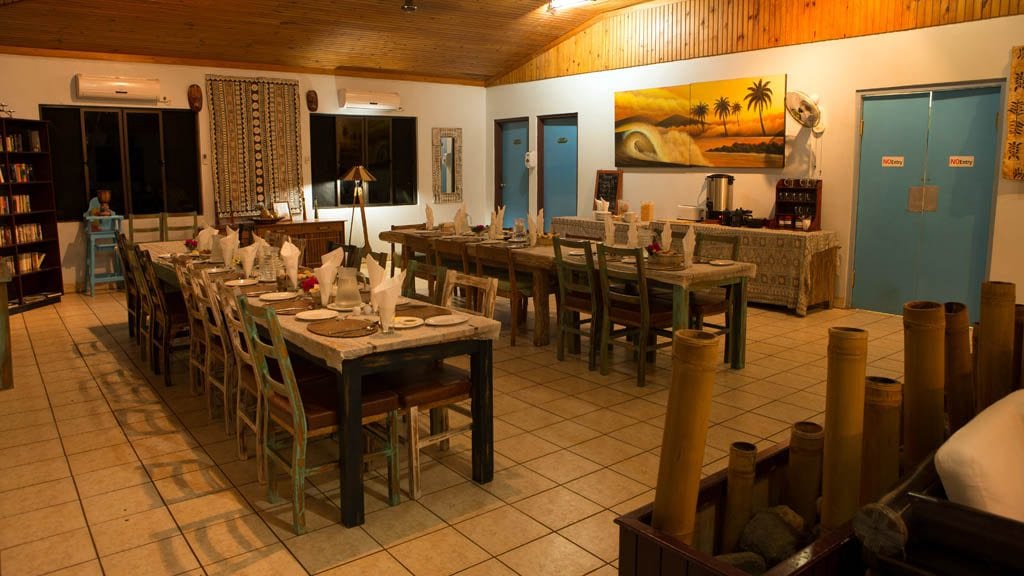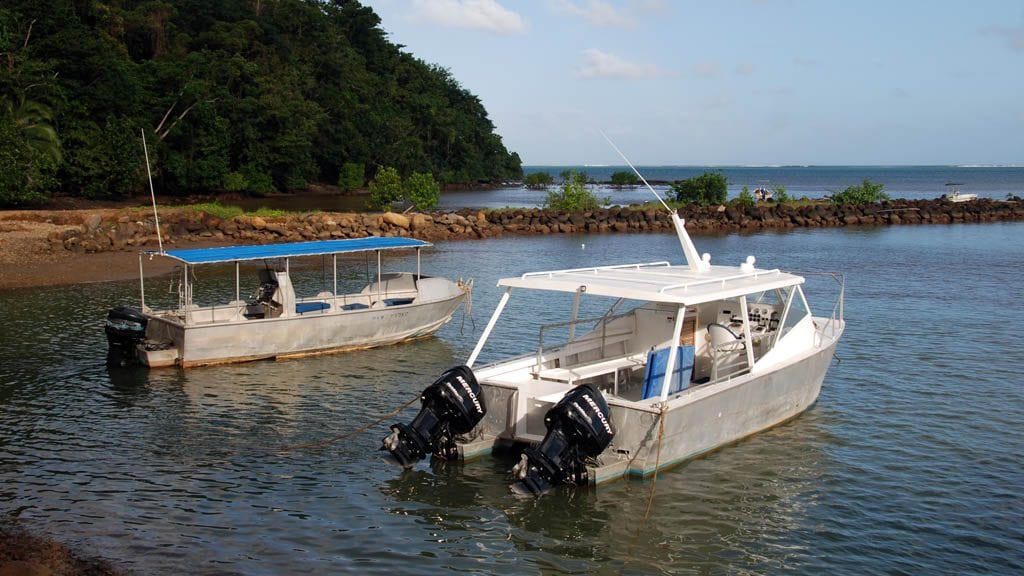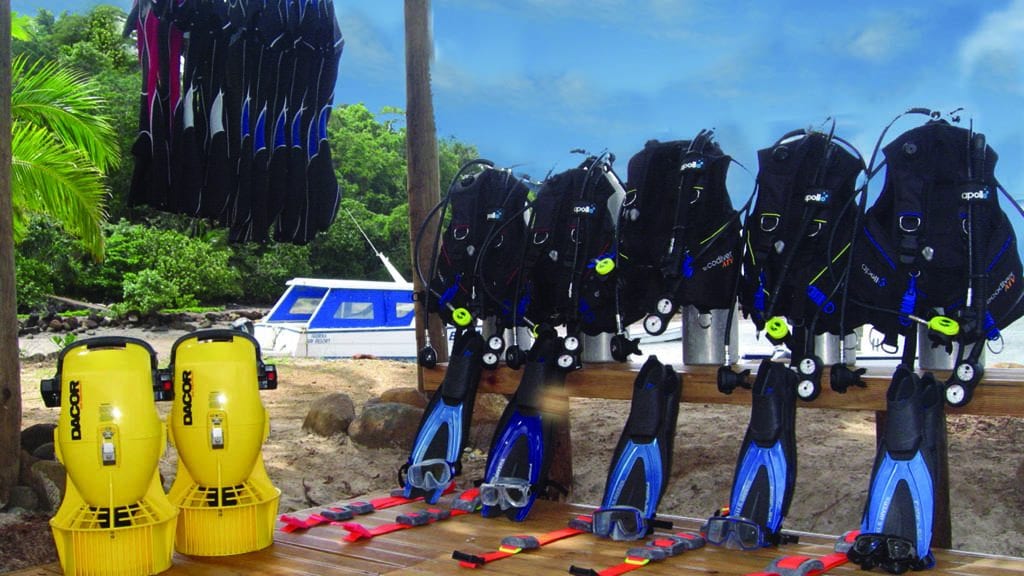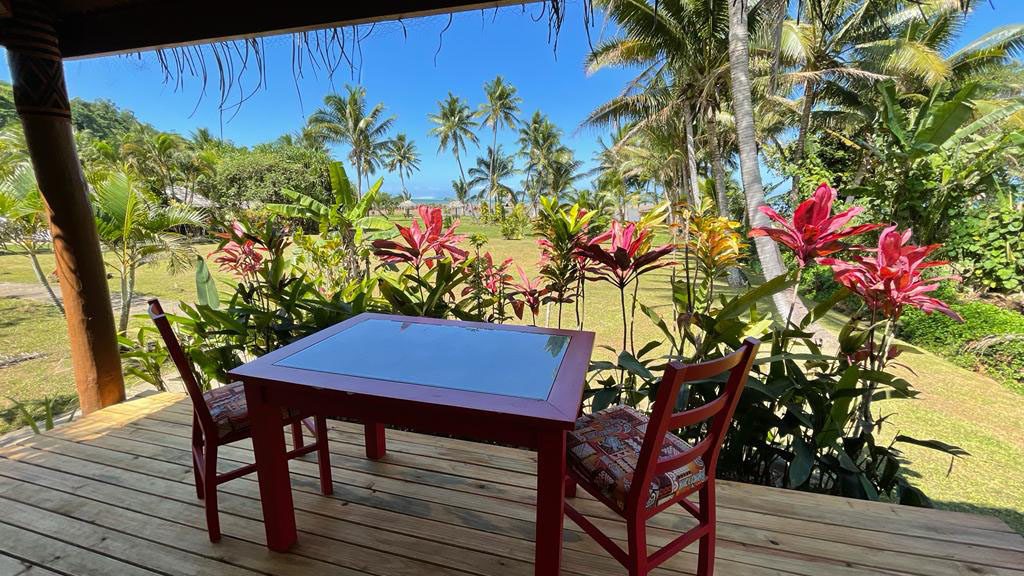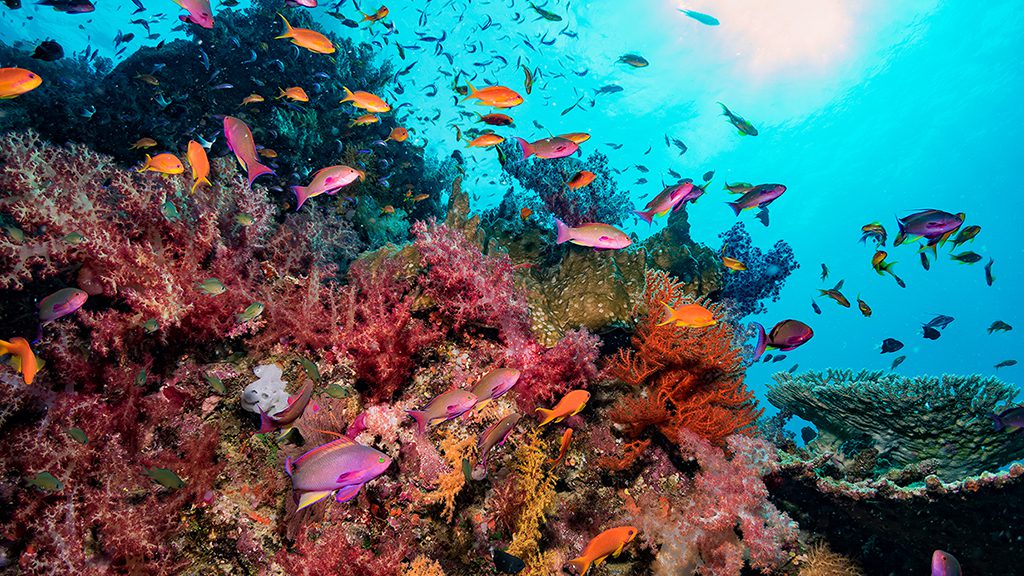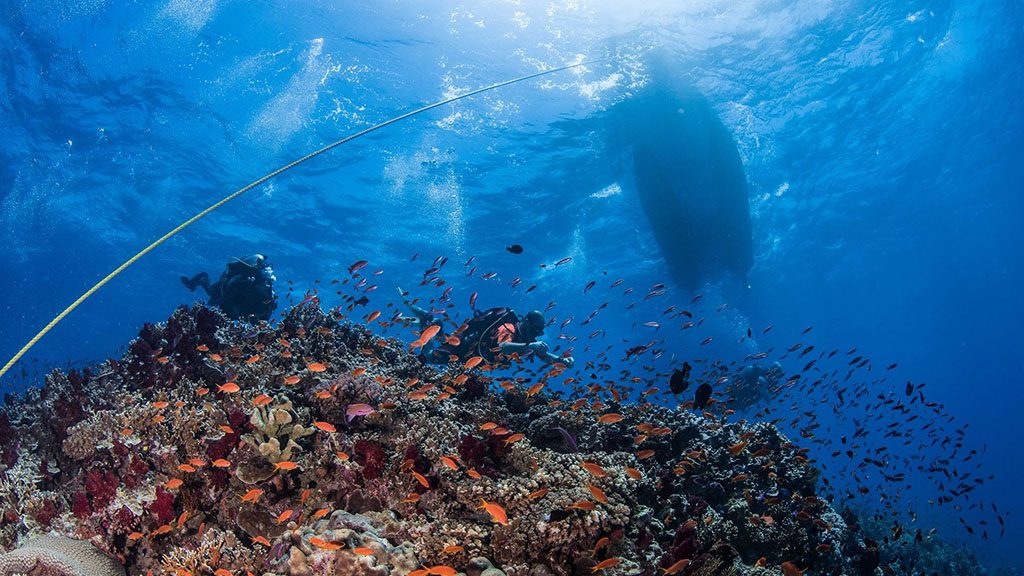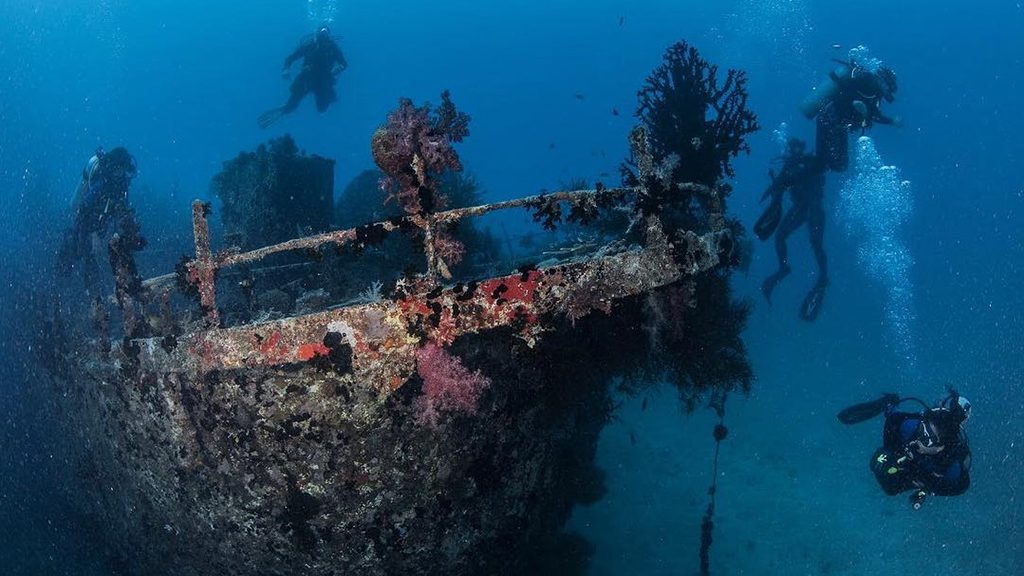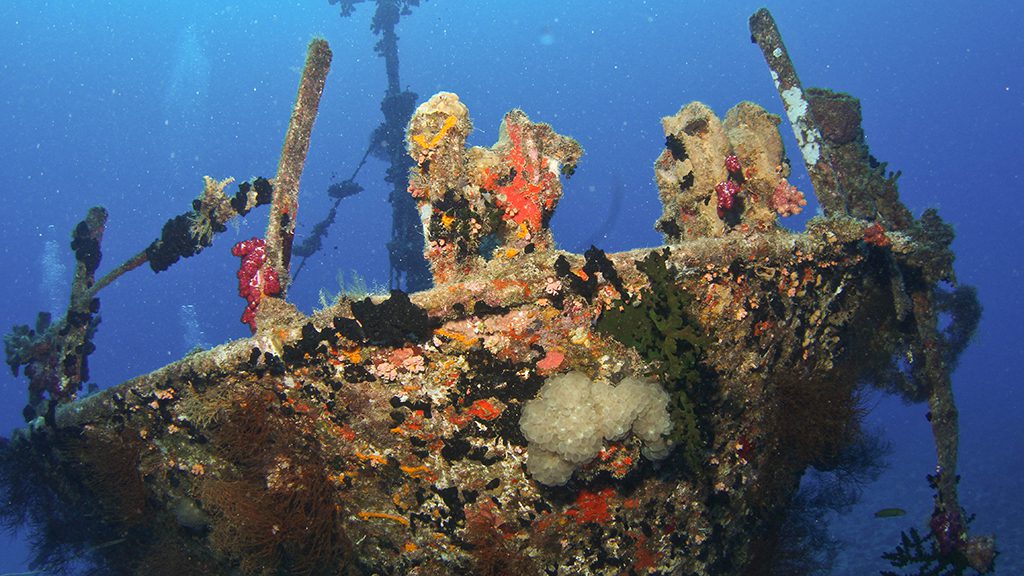 Resort Facilities
The resort's own restaurant offers great food, fresh bread daily, homemade muesli and of course the traditional lovo feast. Breakfasts are healthy and prepare guests well for a day full of adventure activities. Lunches are either served at the restaurant or picnic style if you choose to do three dives a day. The main meal of the day is dinner which is a set menu and served around large tables where the whole resort comes together. The cuisine includes local Fijian foods as well as western meals. There are two bars, one by the pool area and one in the restaurant.
Less than 2 hours drive from Nadi Airport, Waidroka Bay Dive & Surf Resort is located on Fiji's Coral Coast, with easy access to both Coral Coast and Beqa Lagoon attractions.
Each Bure in Waidroka Bay Resort is decorated with a theme in mind such as the Sunset Bure, Coconut Bure, Palm Room and the Orchid Bure. They have three different room-types for different budgets. All bures are air-conditioned and have mini-fridges.
Superior Deluxe Oceanfront Bures
The Superior Oceanfront Bures have a large living room, furnished with sofa, coffee table and arm chairs and a king size bed. A separate bedroom can sleep up to 3 individuals (or kids), or can be set-up as another double, accordingly. There is a large walk-in closet, en-suite bathroom, ceiling fans and air condition in all rooms. This Bure will give you a certain amount of luxury combined with a private rainforest setting and tranquility.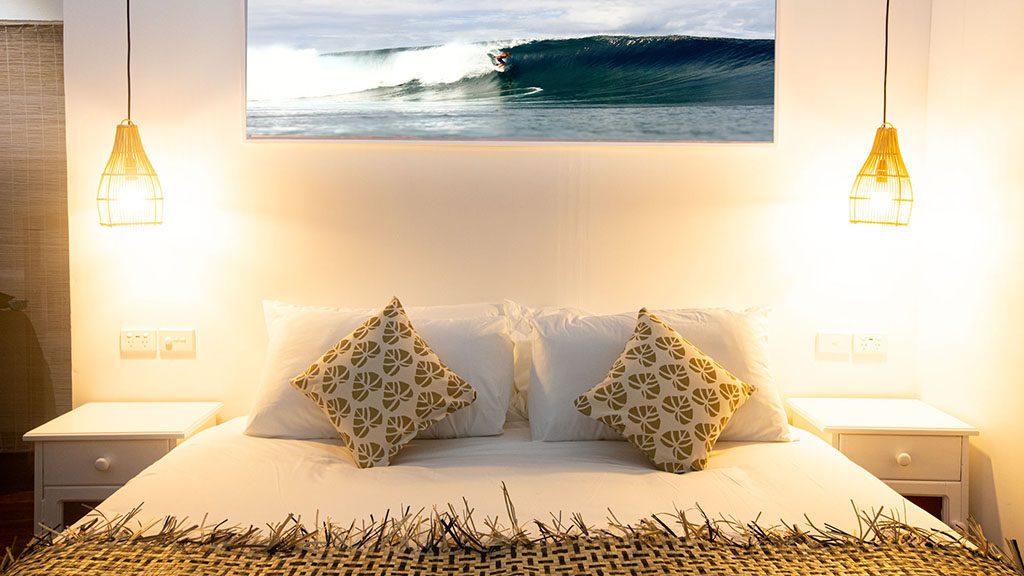 Deluxe Oceanfront Bures
The Deluxe Ocean Front Bures have magnificent ocean views, with their own little gardens, en-suite bathrooms, two beds – normally one queen-size and one single (bed configurations can be changed on request), table and chairs, ceiling fan, air conditioning and large decks with sitting corner and hammock chair.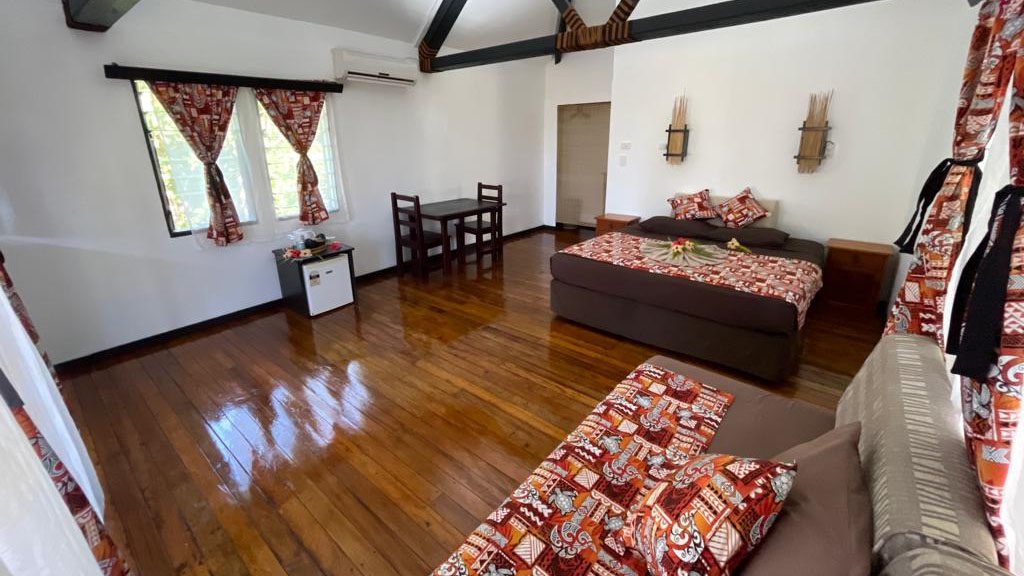 Panoramic Ocean-View Rooms
The Panoramic Ocean-View Rooms enjoy the best views of the resort, looking over the sea and seeing as far as the islands in the distance. The rooms come with en-suite bathrooms, one bedroom – with queen-size double bed and one full-size single bed (different set-ups available on request), table and chairs, ceiling fan, air condition and a large verandah.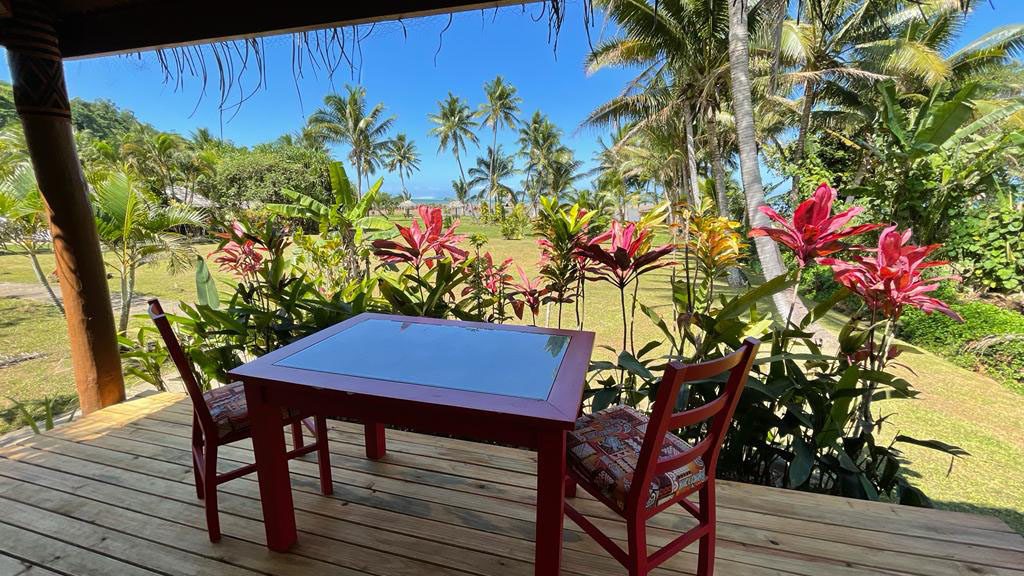 Dive Service
Waidroka Bay Resort has its own dive shop which is directly located at the resort. It is a full service PADI Dive Centre with the highest level of instructors and all PADI courses available. The dive shop prouds itself in providing personal dive experiences, adventure diving and exploration diving. Dive staff is extremely passionate, experienced and professional. Nitrox is not available.
Waidroka owns and operates a fleet of 5 dive boats for all purposes. All boats are of a high safety standard, comfortable and spacious.
"YAMMY" 23 foot fiberglass Yamaha boat with single 40 HP Yamaha outboard. The "YAMMY" is our local reef boat and has a low draught, is simple to use for quick sessions to any one of our local breaks or sites. She can handle the outside reef very well with a V-Hull shape and is great for quick trips anywhere. The YAMMY is the quickest and simplest way to get to any local surf break or dive site and due to its size and draught is the most versatile in our local reef conditions.
"WAVE HUNTER" 29 foot fiberglass Yamaha boat with single 4-stroke 90 HP Mariner. The "WAVE HUNTER" has a roof top, she will go with larger groups to our local breaks and sites, as well as out to Frigates and is as fast and comfortable as any of our larger boats.
"WAVE RIDER" 30 foot aluminum monohull with a twin engine Yamaha 115HP setup. The "WAVE RIDER" is our larger work horse and spends most of her time taking our divers to trips further out, including Beqa & Frigates and back. She has a roof top. The Wave Rider is a V-Hull shape, is spacy with much comfort.
"FIJI EXPLORER" 32 foot aluminum catamaran with two new 225 HP Mercury Optimax outboards. The "FIJI EXPLORER" will take out large dive groups only. She is specifically designed for group diving, with a back entry ladder for easy step up after your dives and has a hard roof top.
"DAU WAI" 35 foot aluminum catamaran was added in mid 2014. Dau Wai means Water expert. With 2 300HP engines she is now the largest dive boat in the fleet allowing even more space for groups!
Dive Areas
Waidroka Resort is located close to the world famous Beqa Lagoon and the amazing variety of local reefs offer an exceptional diving experience. Coral Coast diving offers unexplored diving as well as many dive sites of world renown such as sites in and around Beqa Lagoon. Every dive site has something special or unique to see and dives range from safe and easy to wall dives in fast currents.
Beqa Lagoon is surrounded by over 190 miles of spectacular coral reef. Within the lagoon, the water is clear and warm, visibility is typically over 100 feet (30m), currents are mild, and the water temperature stays a fairly constant 80°F (26°C). Many of the most spectacular dive spots are only a few minutes from shore, and if you stayed long enough, you could explore over 100 different reefs!
Beqa Dive Dives
The world-famous Beqa Shark feed dives are on offer to anyone staying at Wiaroka Resort. The resort's dive boat will take you and your dive guide to join up with other divers from Aqua-Trek at The Bistro dive site inside the lagoon where many bull sharks, silver tips, grey nurse and the occasional tiger shark are hand-fed by Aqua-Trek's experienced dive masters. These sharks have been studied for many years; the larger ones are about 9ft/3m long, and it is an awesome experience to see them circling only metres away from the divers. These dives take place on Mondays, Wednesdays, Fridays and Saturdays.
Other Activities
Surf the Fiji Pipeline (otherwise known as Frigates Passage). Voted one of the best two waves in Fiji, the Pipeline is a powerful, fast developing world class left. The break is located on the southwestern barrier reef off the island of Beqa, just a short distance from Waidroka Bay Resort.
Other activities can be arranged for you: bird watching, volleyball, golf, massages, sea or river kayaking, jet boat riding, white water rafting, village and rainforest tours.
Pricing for Waidroka Bay Resort
Valid 1 April 2022 - 31 December 2023

AUD
FJD
7 nights, Deluxe Ocean Front Bure (double/twin share), 13 dives inc 2 shark dives.
4768
FJD
|
4768
7 nights, Deluxe Ocean Front Bure (single), 13 dives inc 2 shark dives.
6708
FJD
|
6708
7 nights, Panoramic Oceanview Room (double/twin share), 13 dives inc 2 shark dives.
4428
FJD
|
4428
7 nights, Panoramic Oceanview Room (single), 13 dives inc 2 shark dives.
6025
FJD
|
6025
Optional extras
AUD
FJD
Gear hire per day
65
FJD
|
65
2-tank shark dive trip
425
FJD
|
425
This resort's prices are in FJD and inclusive of all Fijian Taxes (totalling 15%). The AUD prices shown are based on the current exchange rate. The price paid in AUD will be based on the actual exchange rate at the time any payments are made.
Includes accommodation as specified, 3 meals per day per person; WiFi; non-motorised water sports.
The per person pricing above is indicative only: we show 7 night with 10 dive packages at high-end and lower-end rooms (singles & doubles) for the purposes of comparison. We can give you a price (and availability) for any combination of nights/dives you wish to undertake, which will include any discounts due to you as part of that package, and any exclusions, or items payable at the resort. Please use the [Enquire Now] tab to give us your exact requirements and we'll give you the best deal we can.