Site Overview
Site Type:
Scenic coral stack
Depth:

Top: 5M

Bottom: 19M

Location:
On Beqa Lagoon rim reef to the west of Yanuca Island
Description
Fantasea Dive Site in Fiji's Beqa Lagoon is coral stack rising from about 25m up to 5m from the surface. It has a slightly spiral structure which invites you naturally to spiral down it in an anticlockwise direction, and spiral back up in a clockwise direction. Fantasea is home to a myriad of colourful reef fish from tiny anthias on top, to white tipped reef sharks below.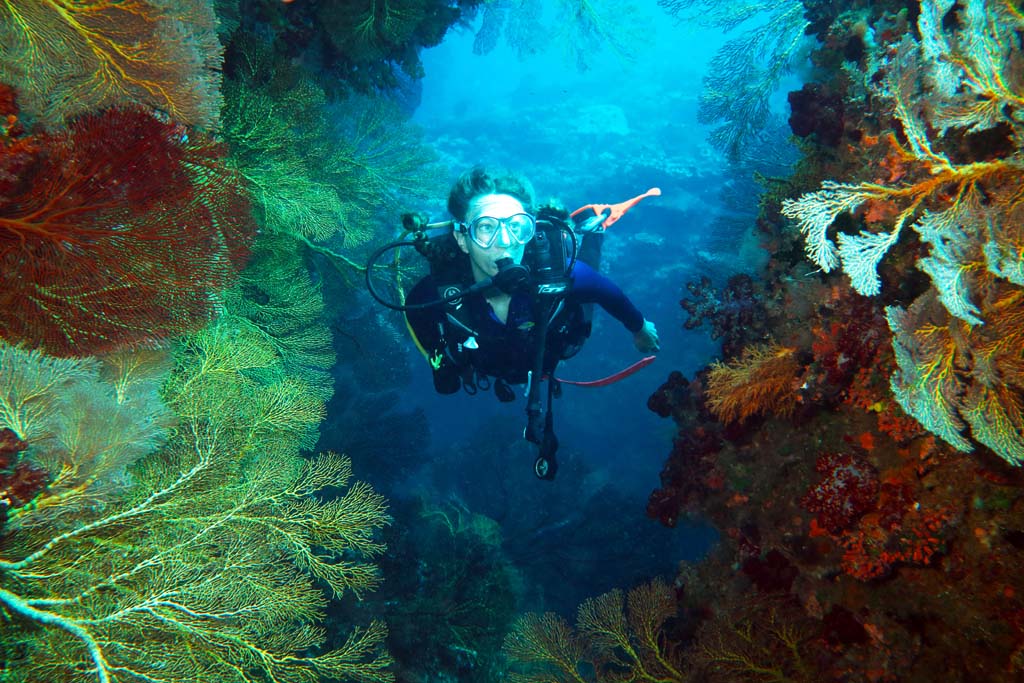 Around the top are pink and orange anthias, anemonefish and other small reef fish.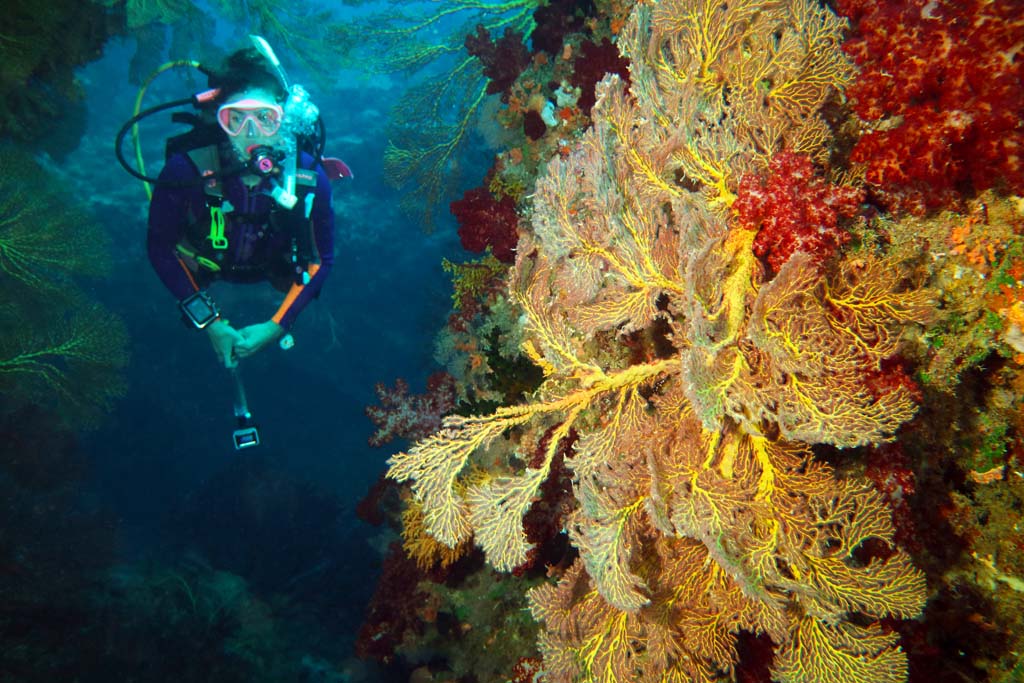 As you spiral down, hard corals give way to more soft corals and there is an overhang with a ghostly array of ferns, soft corals and walls covered in sponges, which blaze into colour when you shine a torch in there.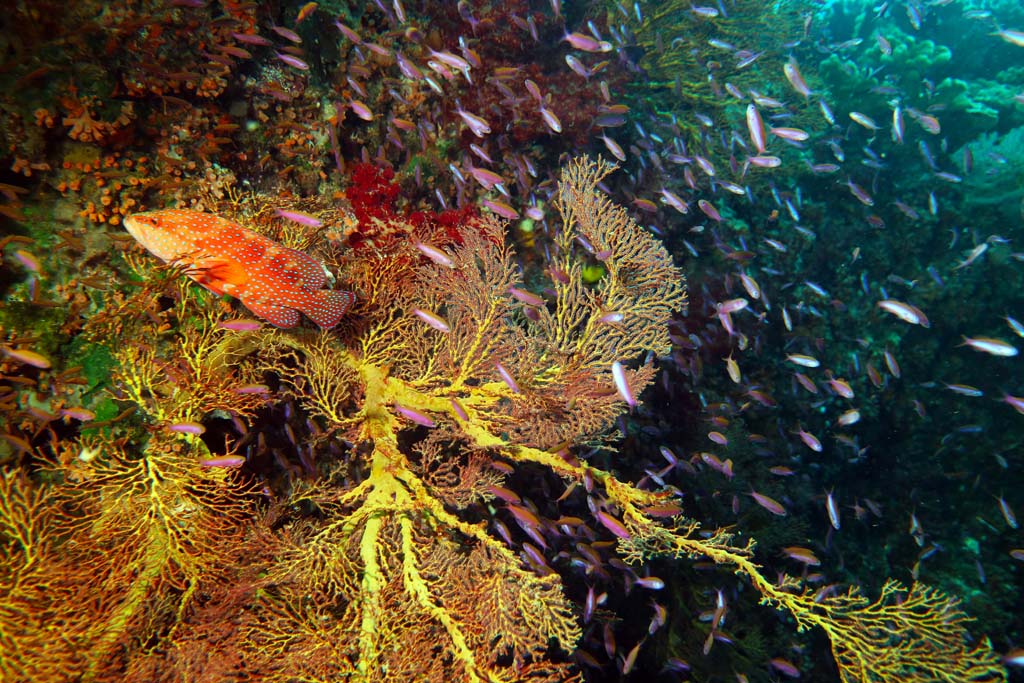 It is here were the surgeons, angels and unicornfish hang out.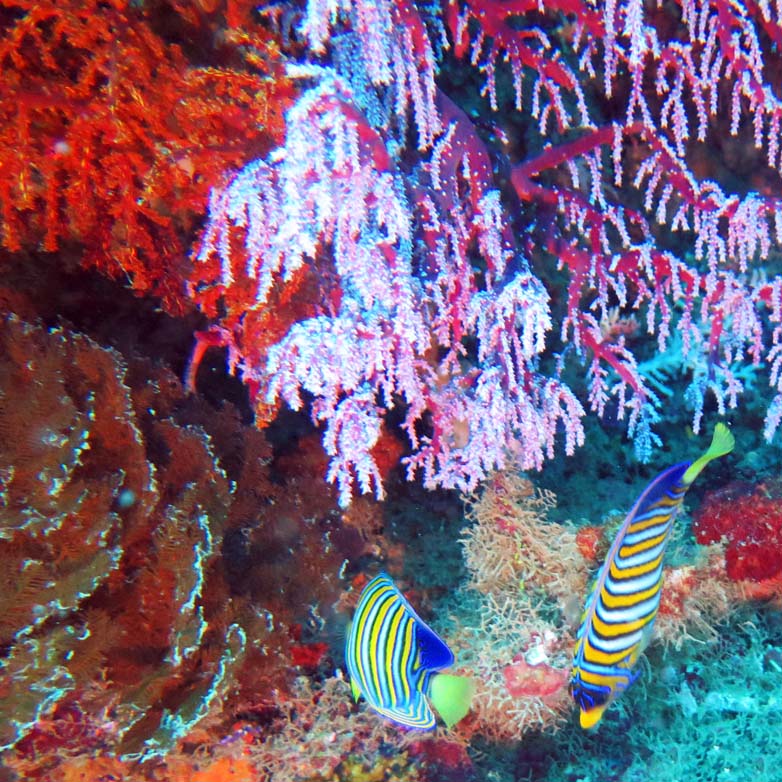 You'll find lots of the usual reef fish as you work your way down. There are occasional outcrops topped with crowns of acropora teaming with headband humbugs – entire tribes of which appear to be attached to some common invisible thread, which raises them above, and lowers them back into, the acropora as the divers pass by.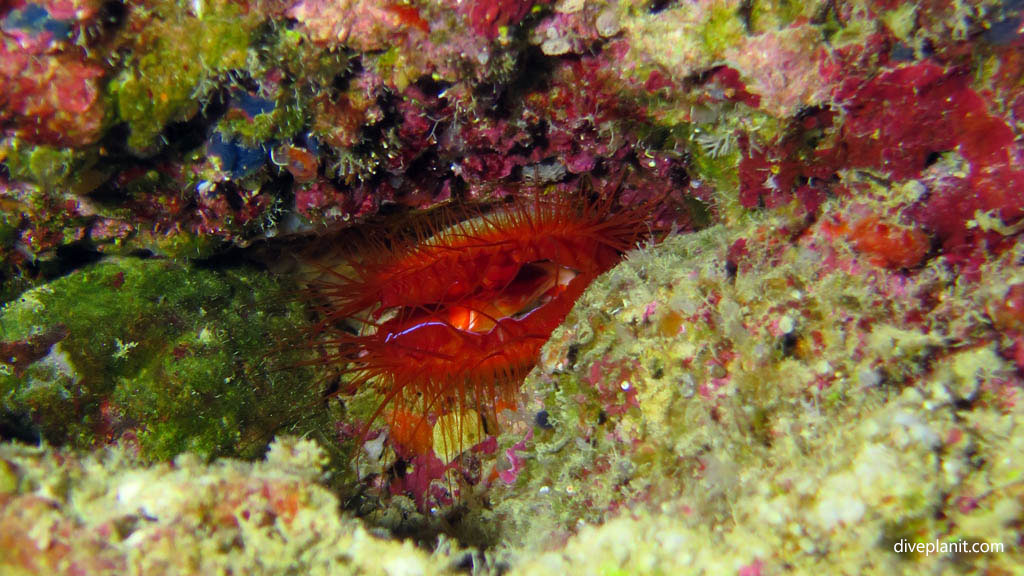 The colour peters out at about 18m, so once you've had a quick look at the electric clam, the nudis and the passing reef sharks, start to head back up.
You'll see just as much if not more on the way back up, so don't rush the trip. And as you're doing your safety stop on the crown of the bommie keep an eye out for the handfish, and the hawkfish. I counted four species of hawkfish in this area alone.