Site Overview
Site Type:
Triple combo: Wreck; Scenic Coral Bommie and Tunnel
Depth:

Top: 5M

Bottom: 22M

Location:
On the lagoon rim reef to the west of Yanuca Island
Description
The Johns Tunnel (actually John's Tunnel) dive site in Beqa Lagoon Fiji is a triple whammy: reef, tunnel and largely intact wreck of a trawler. The dive starts at the bommie where the mooring line is, proceeds across to the large wreck, and returns to the bommie to come up through the so named John's Tunnel/Johns Tunnel. Each part of this dive could actually be a single dive in its own right – it's one you'll want to do again.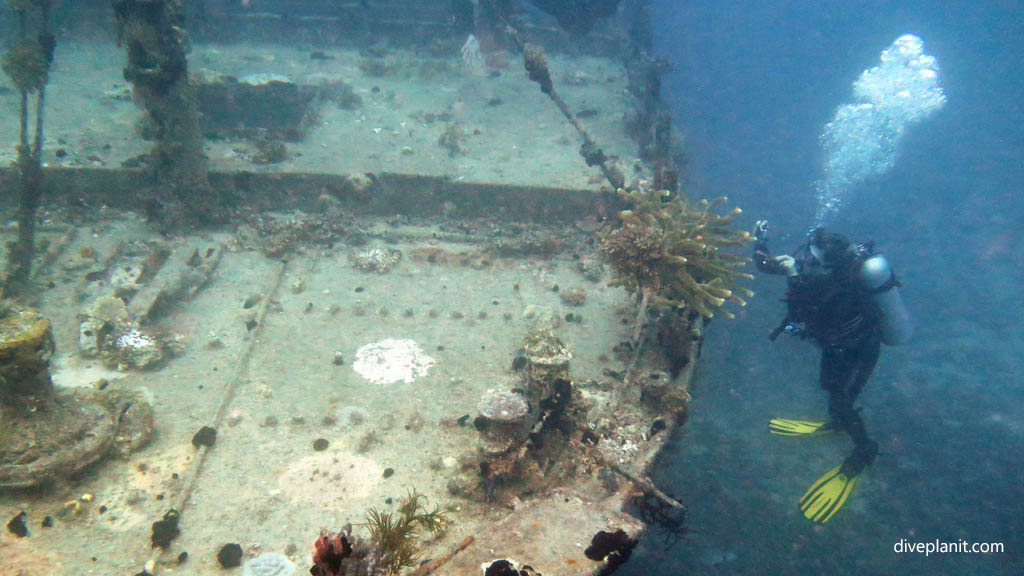 The dive starts on a large coral stack which tops out at 5m, with the wreck of a Japanese trawler about 40m away (coincidence? – I doubt it!).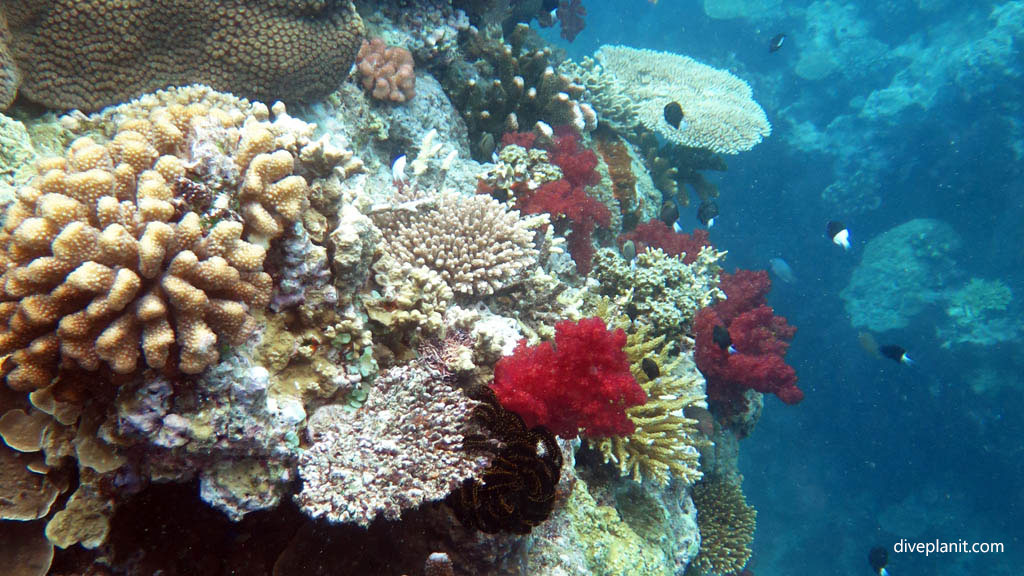 The wreck is sitting bolt upright on the bottom and is actually a dive in itself there is so much to explore.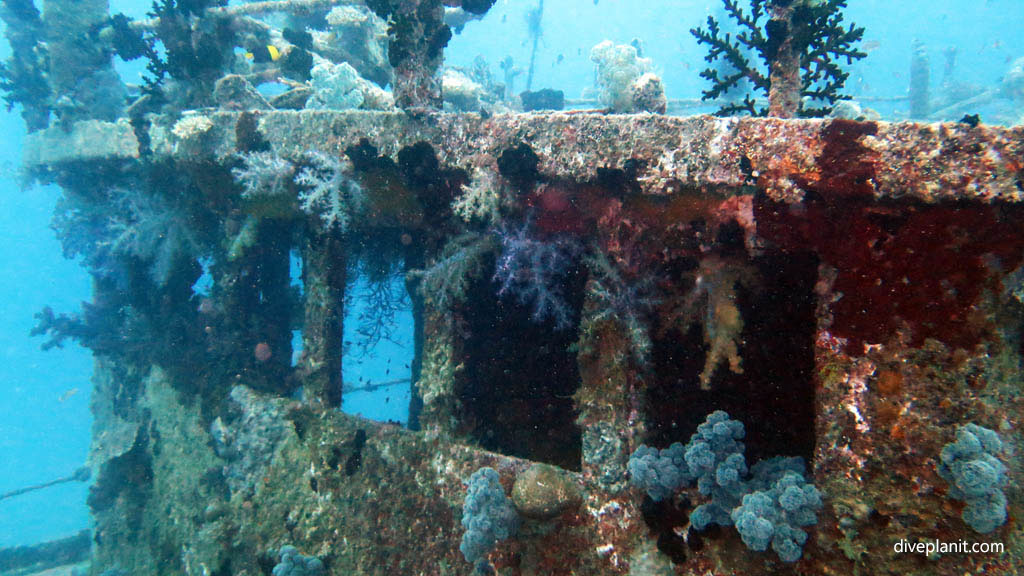 You can get into the wheelhouse and the holds. The mast is still intact, and there's a coral encrusted ladder or walkway halfway along the deck.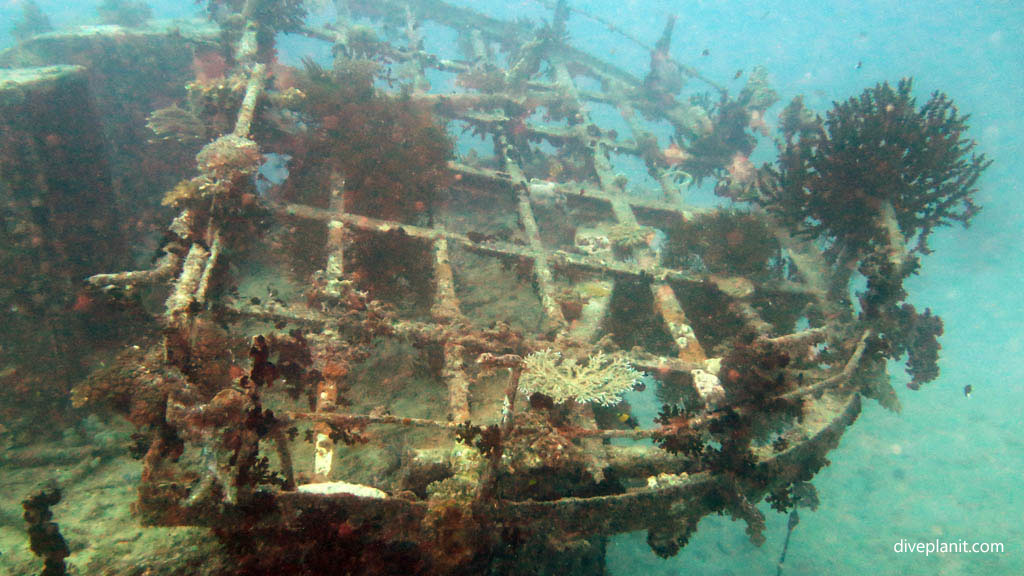 As you head back to the coral stack, it looms towering out of the blue, reminiscent of the stern of some great cruise liner – its strata like levels and decks.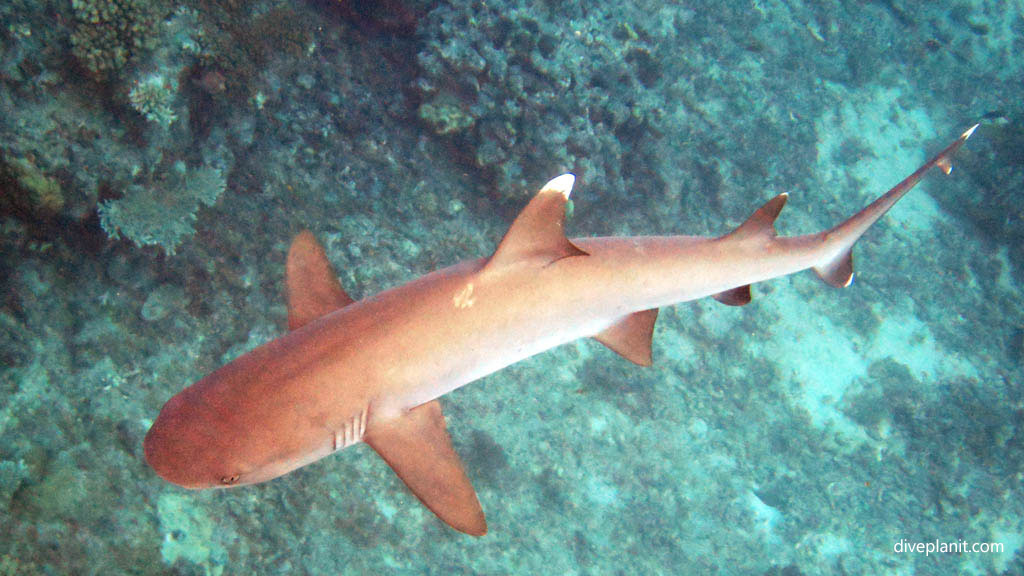 The return trip takes you slowly up and around to the left of the stack back to the colour-line at about 16m. The entrance to the tunnel is obscured by sea fans and there are fans through the tunnel, which is quite wide and rises at an angle of about 45°.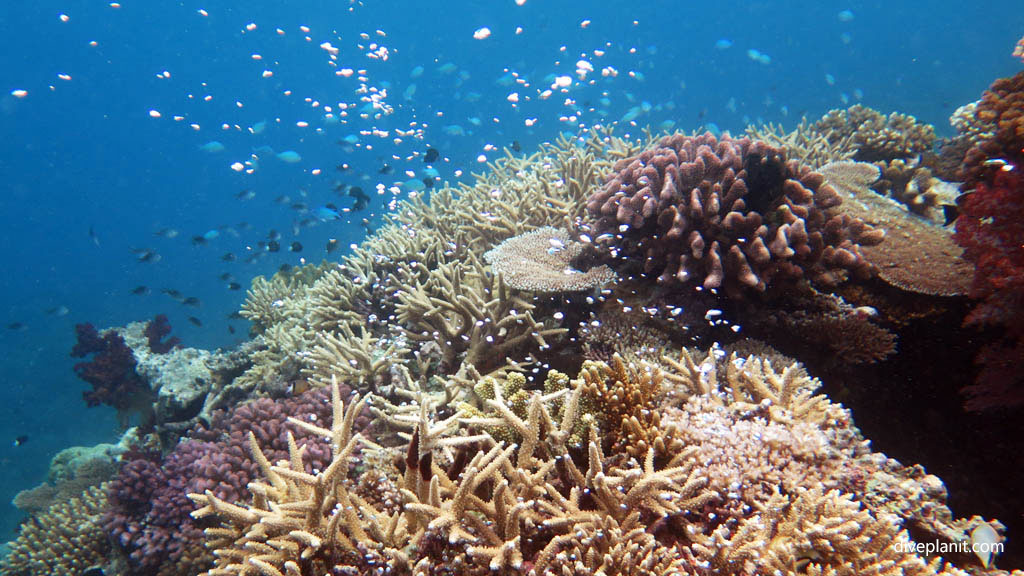 After that you can enjoy hard corals all the way back to the safety stop, where bright red soft corals and sponges also await you.