Site Overview
Dive Centres
Site Type:
Five pinnacles covered in coral
Depth:

Top: 5M

Median: 10M

Bottom: 21M

Location:
On a reef due north of the resort – a 10 minute boat ride away.
Golden Rim is a dive site of five pinnacles just 10 minutes north of Volivoli Beach Resort covered in coral and sea fans and with abundant marine life. Here is a 90 second video to give you an insight of what it's like scuba diving Golden Rim with Ra Divers out of Volivoli Beach Resort, Fiji.
The mooring line leads to the first pinnacle of Golden Rim – probably named for the edge of the pinnacles catching the sunlight when you look at them from below.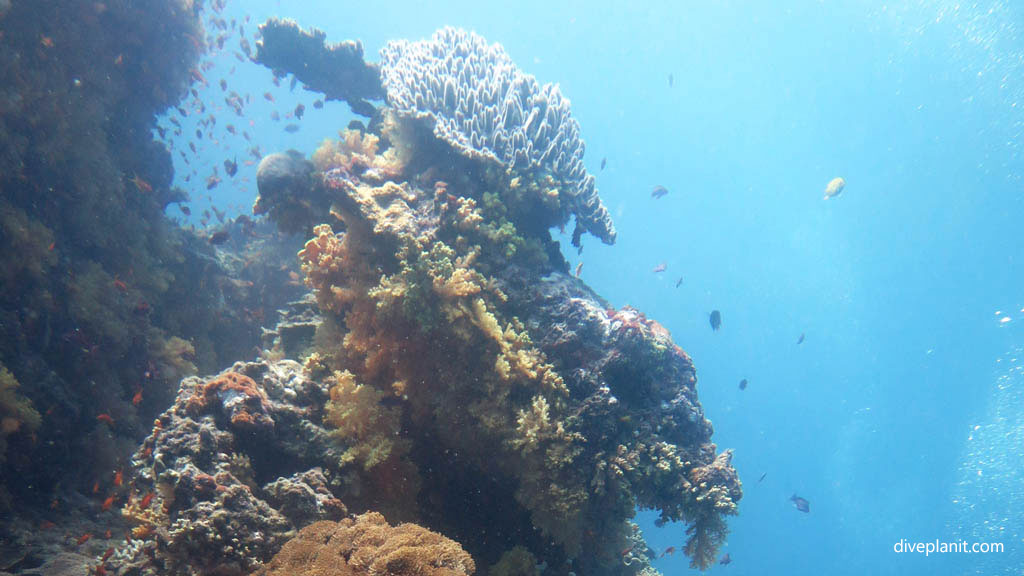 There are five pinnacles with tops at 5m and base at 21m, which you can meander through and get completely lost knowing that you are never more than 50 m from the boat.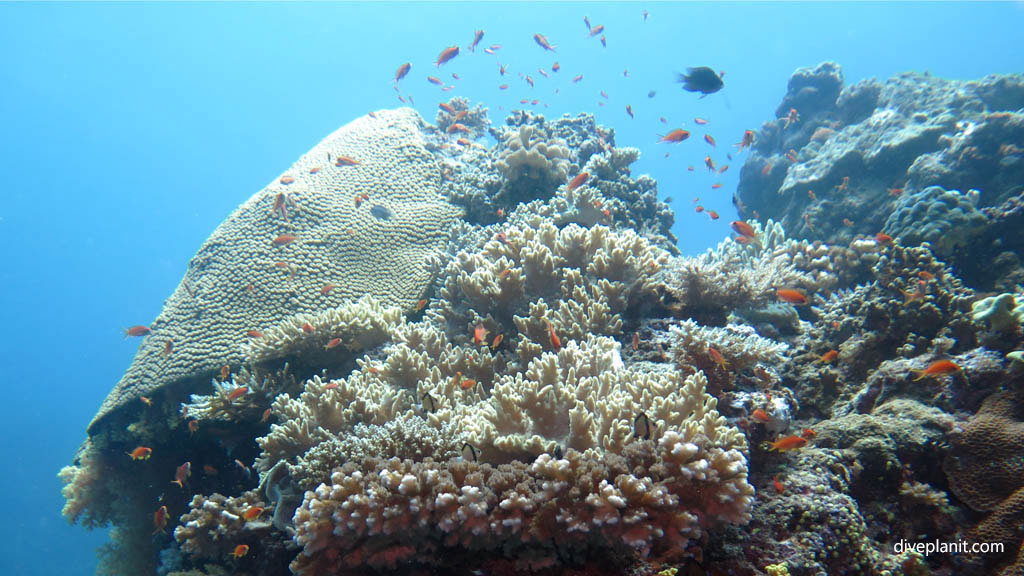 It's one of those dives where the light between 9 and 11m is perfect: the colours are stunning and the fish are scintillating.
There are over hangs, and swim throughs.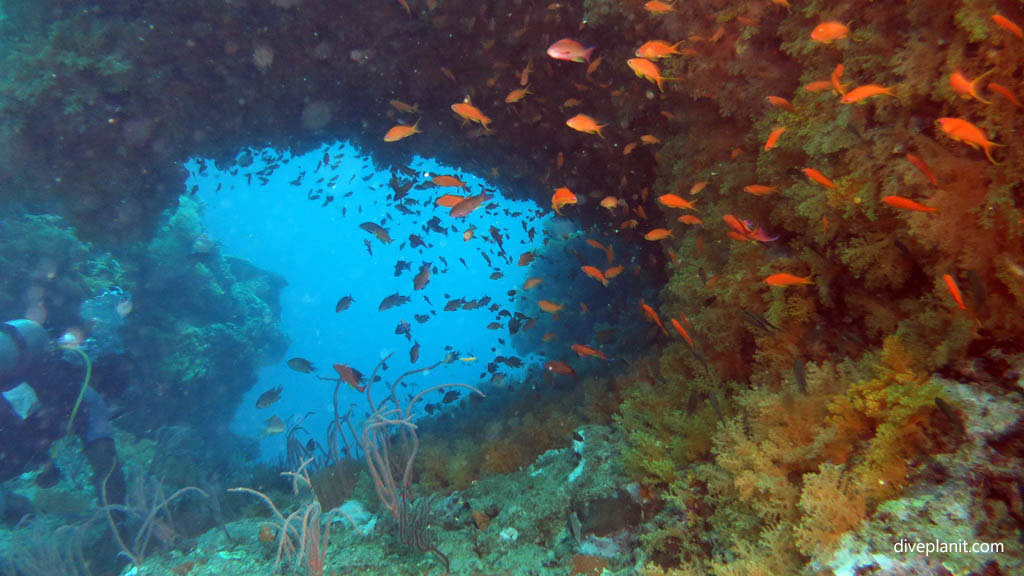 And anthias everywhere.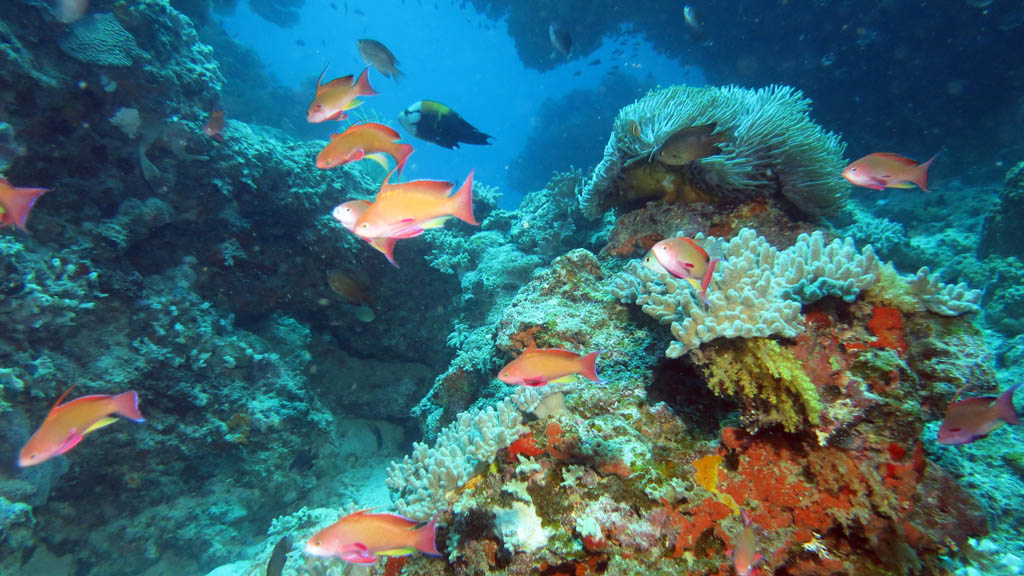 There's plenty of critters too: your average pair of dot and dash butterflies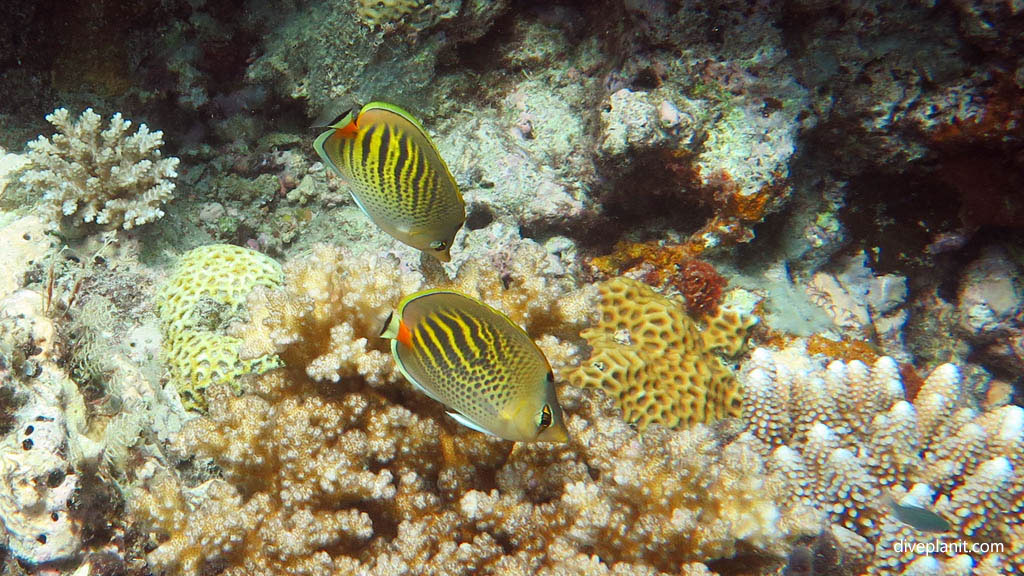 The dog-faced Black Spotted Puffer
And wrasse – but not just your average wrasse – nothing less than a Lined Cheek Wrasse.
Check out the corals too: hard, soft and 'feathery'?