Overview
Nai'a – one of the South Pacific's premier liveaboards
Nai'a is a luxury liveaboard vessel operating first-class diving adventures throughout the alluring Fiji Islands. Dive Fiji Islands' finest coral reefs and fish-filled channels or swim alongside humpback whales in on selected itineraries. From manta rays to mantis shrimp, dolphins to dartfish, sharks to vibrant soft corals, the beautiful Nai'a vessel will take you to some of the South Pacific's ultimate dive sites.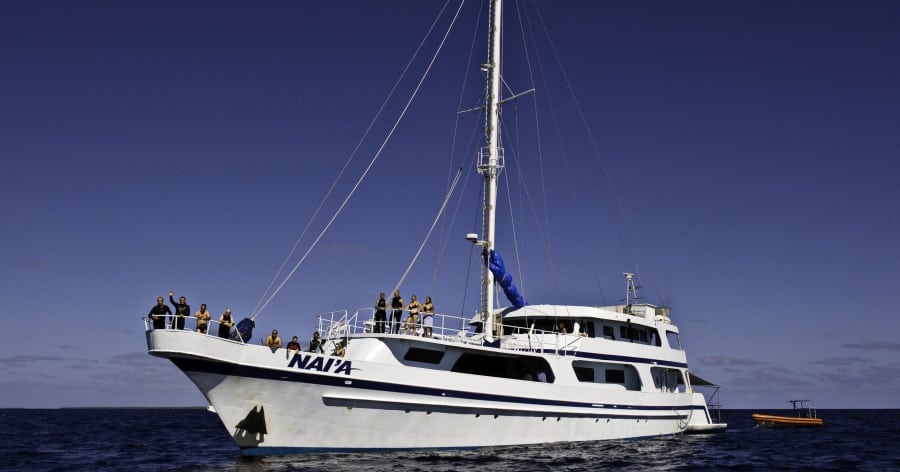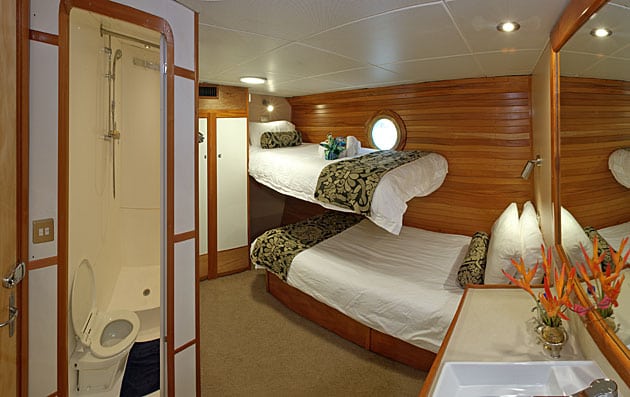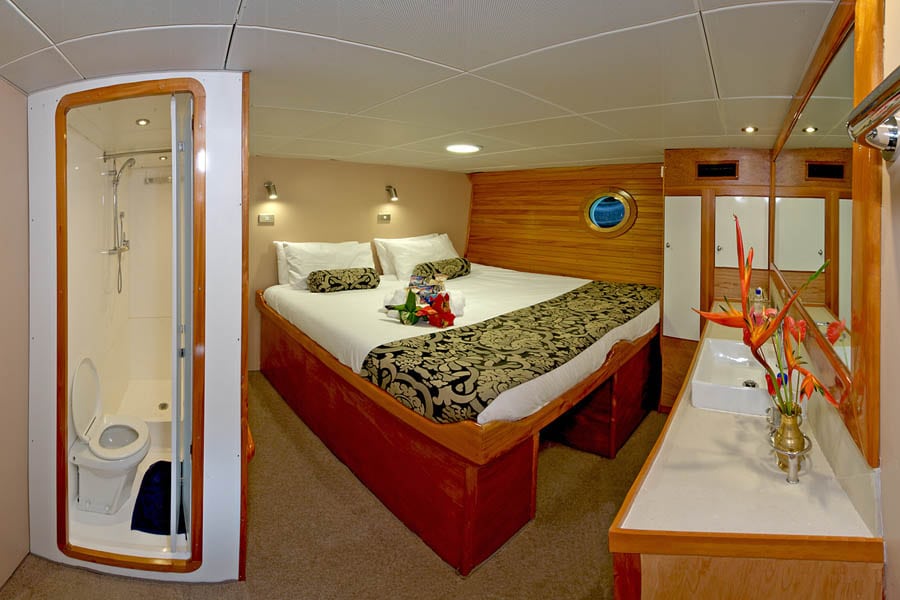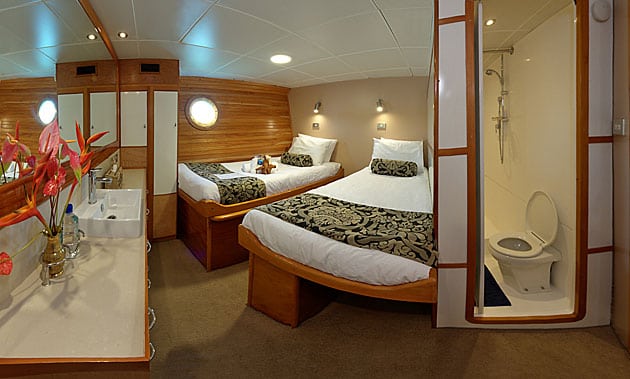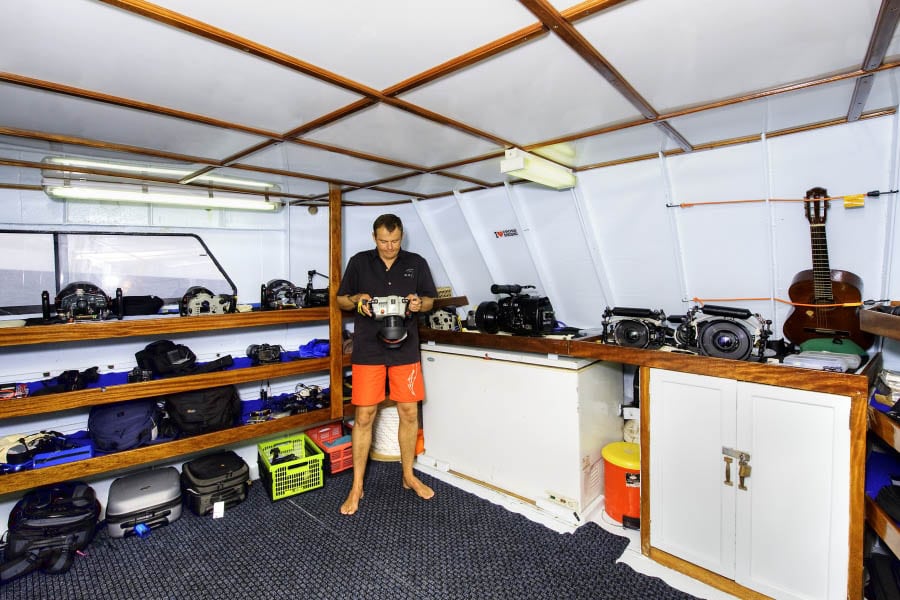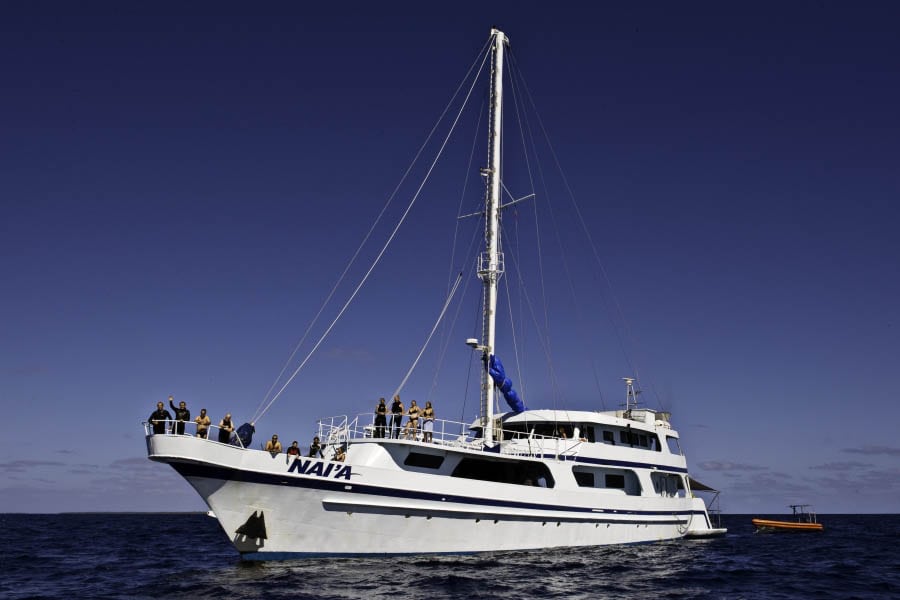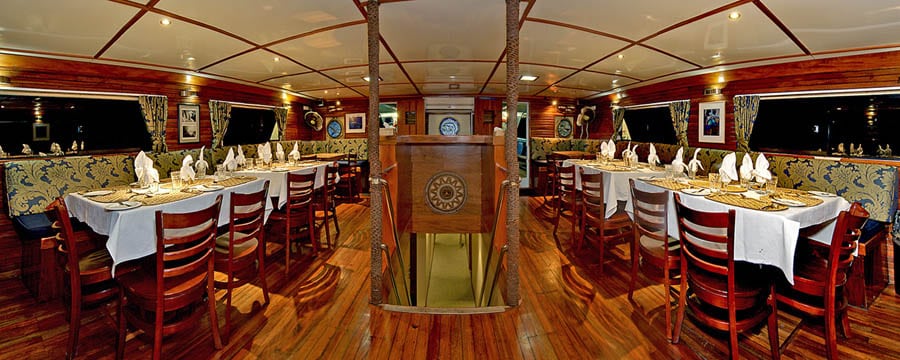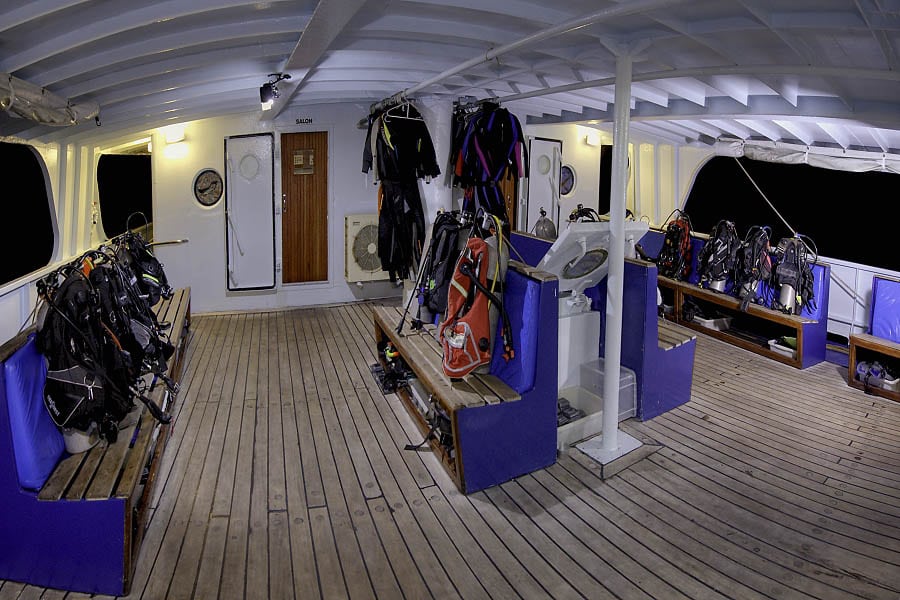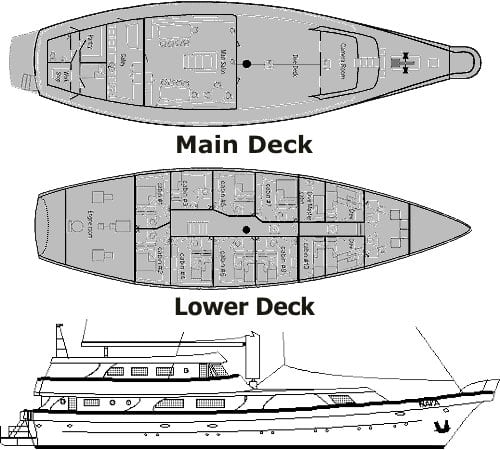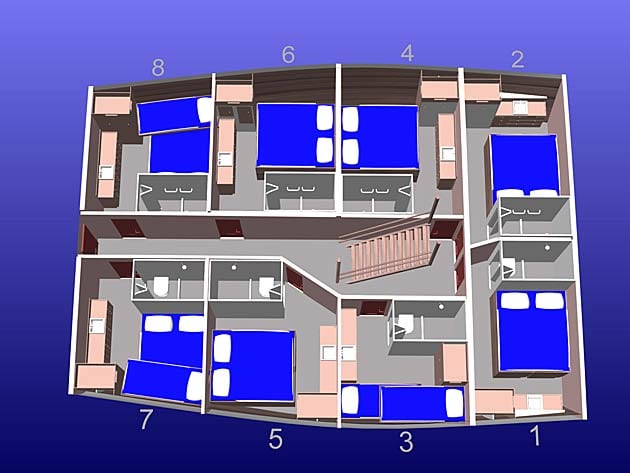 Experience pristine South Pacific coral reefs at their most colourful whilst enjoying famous Fijian culture and friendliness.
Features
Nai'a has set new standards of liveaboard diving luxury in every way, especially in comfort and service. Designed by renowned marine architect, W. de Vries Lentsch, and built by skilled Dutch craftsmen, Nai'a was completely refitted in 2000 with the latest technology and facilities specific to the needs of discerning dive travelers. Nai'a's sophisticated sailing rig affords her the range, comfort and stability of a true expeditionary vessel. Her large, diver-savvy Fijian crew is world-famous for their dedicated service, kava-inspired music and can-do attitude that makes for great flexibility as well as a great time.
The main saloon above deck is perhaps Nai'a's most eye-catching feature, with the golden grains of native Fijian hardwoods whilst serious divers will appreciate the thoughtful layout of her roomy dive deck, complete with a dedicated dry camera and video room to suit the most discriminating photographers. Delicious and beautifully prepared meals of locally grown produce and meats and fresh fish await the hungry diver with a widely varied parade of delights served from the galley of the chefs, Manasa and Waisake. Truly the core of the Nai'a family is her Fijian crew, ten of the friendliest and most able sailors anywhere.
Accommodation
This extremely spacious ship provides space for a maximum of 18 guests with all the creature comforts of a quality land-based resort. All twin/double staterooms have private facilities and can be configured to suit your needs.
Diving
Facilities
| | | | | |
| --- | --- | --- | --- | --- |
| Training School Type: | none | | Nitrox Fill: | |
| Air Fill | | | Number of Guides | 0 |
| Gear Hire | | | Number of Boats | |
| Gear Sales | | | Number of Dive Sites | |
| Gear Servicing | | | Accommodation | |
Location
Nai'a itineraries depart from Lautoka, about 1 hour north of Nadi by road.
What to expect
Nai'a offers Nitrox to divers who are certified to use Nitrox. In addition to the standard 32% (NNI) mix, the Nai'a system and its operators are also capable of providing specific mixes between 21%-100% by special request for recreational or rebreather diving. Nitrox (EAN) certification courses are also available on board, as is full dive equipment hire.
Photo/Video services: The Nai'a is an excellent choice for underwater photographers and videographers of all levels, and offers a full range of equipment hire for those who need it. Items available include digital camera & video, strobes, lenses, CD Roms, video lights and digital tape.
Staying Connected
WiFi is not available on Nai'a. The boat is equipped with cell phones that work in limited areas during the cruise. There is also a satellite telephone that allows the crew to maintain contact at all times. There is a charge of USD 4.50 per minute to make or to receive satellite phone calls.
We think…
Nai'a is truly one of the world's best dive boats with an excellent service. Divers who visit Fiji should, if possible, plan a cruise with Nai'a and combine it with staying in one of Fiji's beautiful resorts.
Trip Dates & Availability – NB: Pricing below does not include mandatory Fijian Taxes of 25%.
Please see pricing table at the bottom of this page for any other extras.
Naia Liveaboard - Inclusions, Exclusions and Extras
Included
Included: accommodation, all meals, selected beverages, 4-5 dives per full dive day, tanks, weights, air fills, dive guide.
Optional Extras
AUD
USD
Dive equipment rental (BCD, reg, dive computer) 7 days
130
USD
|
130
Dive equipment rental (BCD, reg, dive computer) 10 days
180
USD
|
180
Nitrox fills (7 days)
150
USD
|
150
Nitrox fills (10 days)
210
USD
|
210
Important Information
This resort's prices are in USD. The AUD prices shown are based on the current exchange rate. The price paid in AUD will be based on the actual exchange rate at the time any payments are made.
Fuel surcharge (subject to crude oil price) may be applied and will be advised 3 months prior to charter
Special payment and cancellation terms apply for this operator.
Note: Celebrity hosted cruises may attract a surcharge
Pricing / availability enquiry