Site Overview
Dive Centres
Site Type:
Coral stack in open water
Depth:

Top: 5M

Bottom: 26M

Location:
Vatu-i-ra northern Viti Levu Fiji
Black Magic dive site is a large coral covered stack in the open waters of Vatu-i-ra, Fiji. Thickly covered with corals and fish from surgeons to fusiliers.
Here is a 90 second video to give you an insight of what it's like diving Black Magic with Ra Divers out of Volivoli Beach Resort, Fiji.
As you can see, there is lots of colourful soft and hard corals, and fish in every size from Anthias to Surgeons.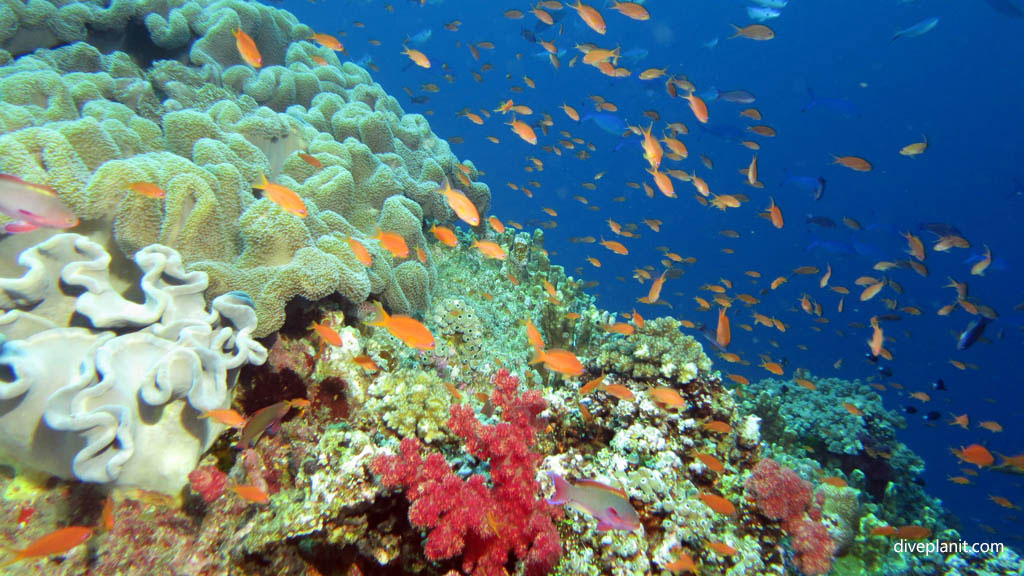 Black Magic is one of the biggest coral stacks, topping out at 7m.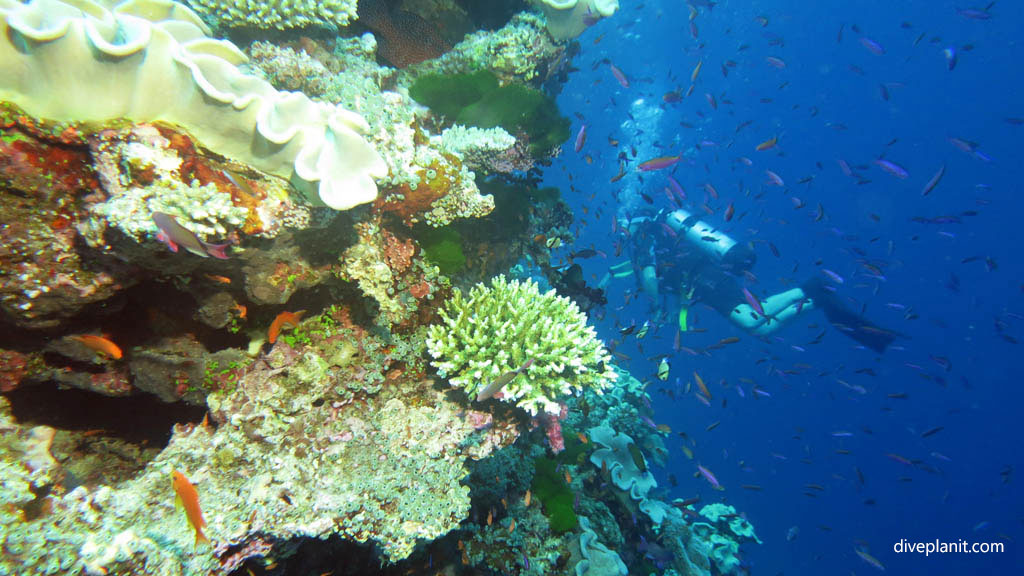 Behind the stack is a ridge at 22m that runs into the current and gently slopes to either side. Seen from the stack, its like looking from the bridge of a big container ship towards the bow. However, don't be tempted to wonder too far from the stack as you're at 22m.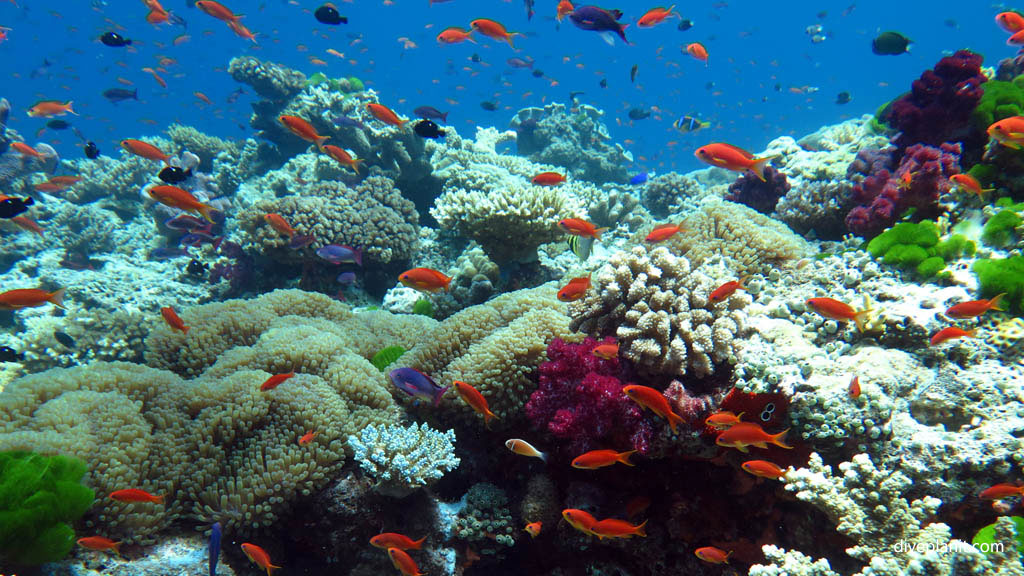 The best bit of the whole dive is above 18m, and you really need to zig zag up the stack if you want to see all of it.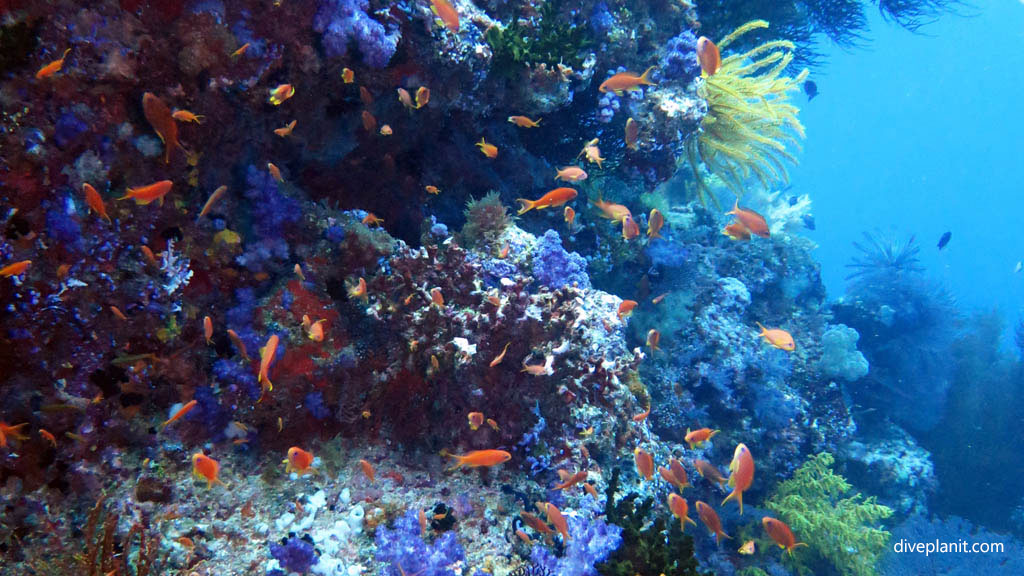 The Clown trigger seems to be iconic around these stack out in Vatu-i-ra.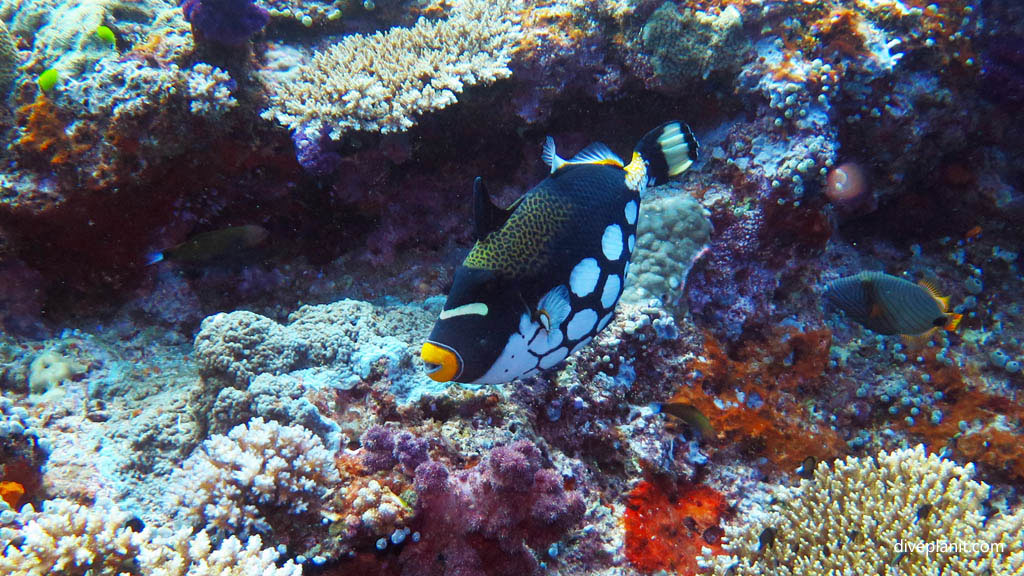 Black Magic is home to several huge schools of pelagic fish like Big Eye Jacks, Pick-handle Barracudas, Fusiliers, Anthias as well as several different species of Sharks and Eagle Rays.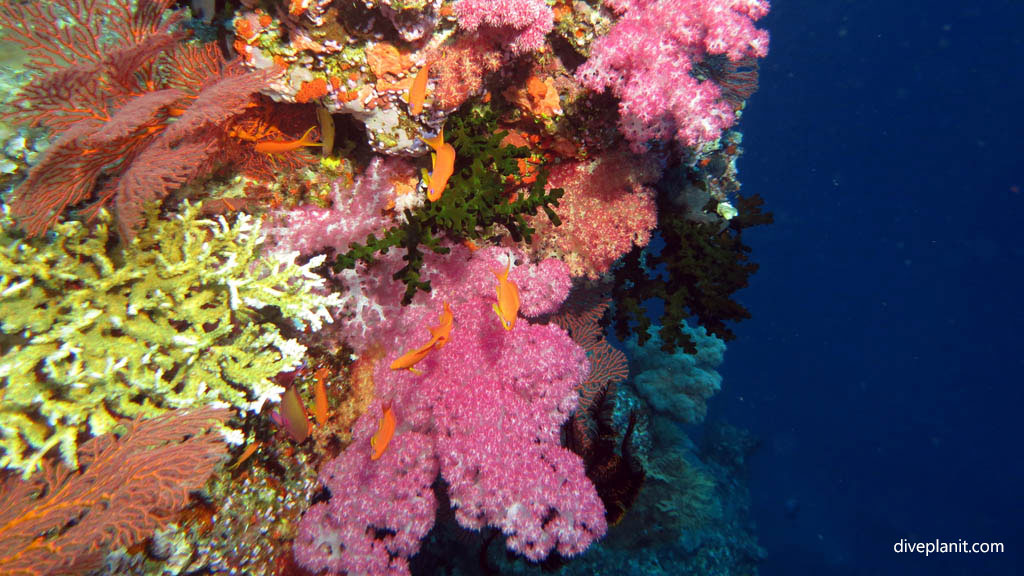 You'll find surgeons too in the swirling mass of fish that uses this stack as a roundabout.