Site Overview
Dive Centres
Site Type:
Reef Wall with lots of big nooks, crannies and ledges.
Depth:

Top: 5M

Bottom: 22M

Location:
Vatu-i-ra northern Viti Levu Fiji
Another one of the best known dive sites in Fiji's Vatu-i-ra, the Vatu Express is a reef that runs to a point. As with many of the dive sites in Vatu-i-ra, there can be currents, though in many cases your dive guide will keep on the lea side where you can dive in a gentle current and save your legs.
This dive site is called the Vatu Express for when the current is running at Vatu-i-ra. Though it's not running all the time, as this video of the Vatu Express dive site shows.
(Not sure what it was called at the time we dived – the Vatu Crawl?)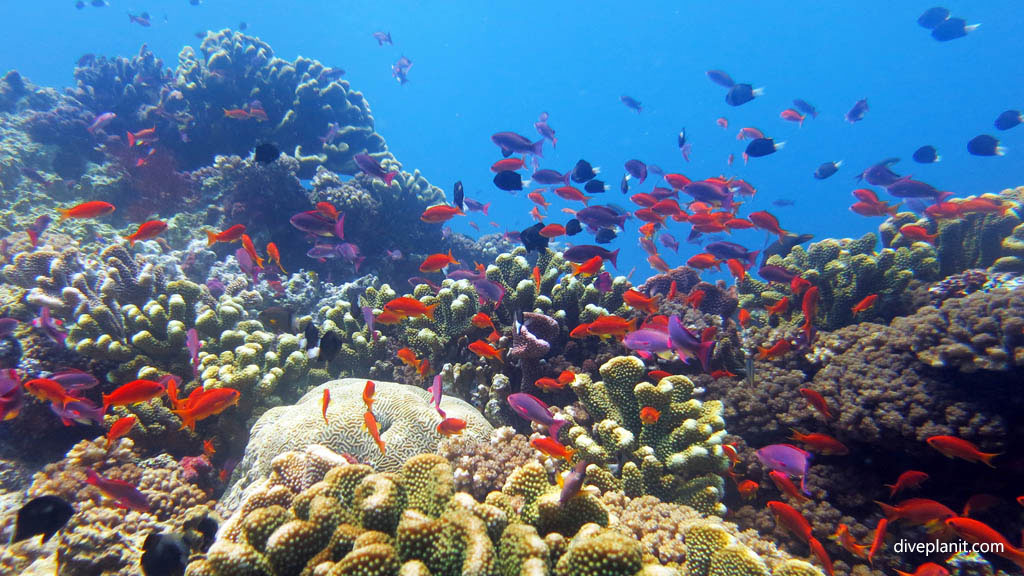 Vatu Express is a reef wall, but it's not the kind of wall that is straight along or straight down – more like a scaled down version of the curved and terraced rice paddies that cling to a steep and curving hillside. It has lots of gullies and ledges to explore.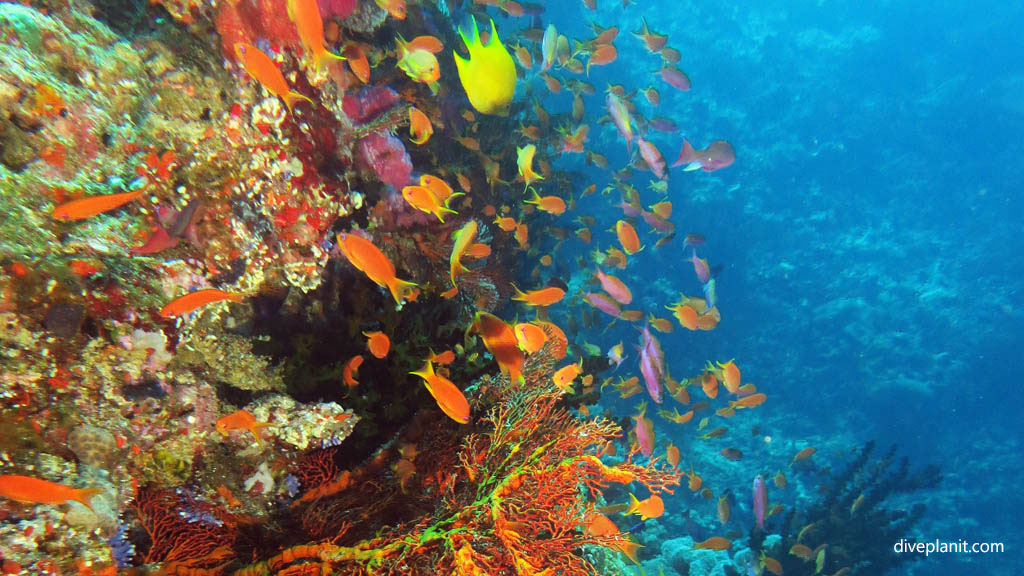 If you can take your eyes of all the gorgeous soft coral and teeming anthias for just two minutes, you'll see that all the usual reef fish are present too.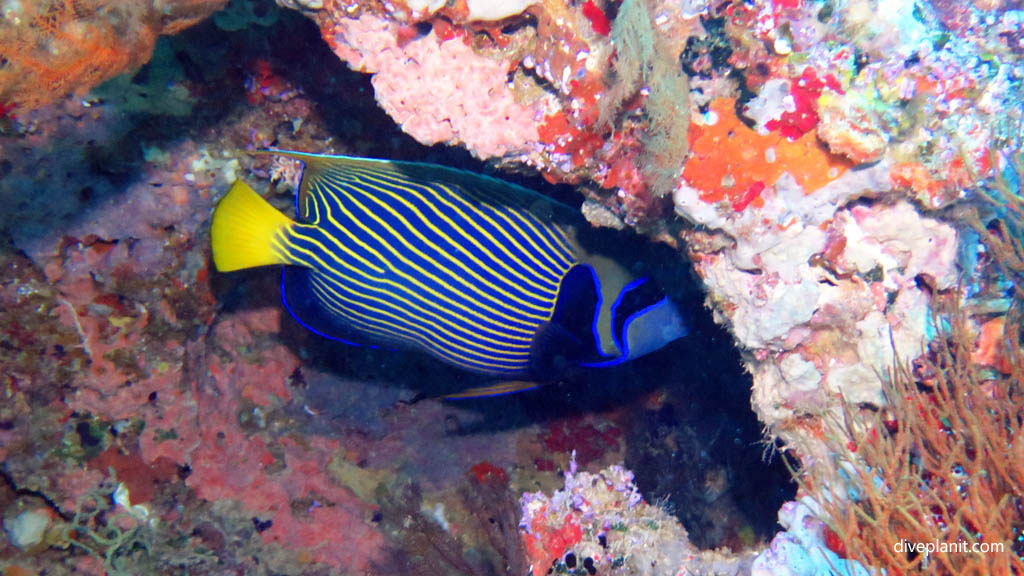 Down the bottom you'll find friendly giant morays.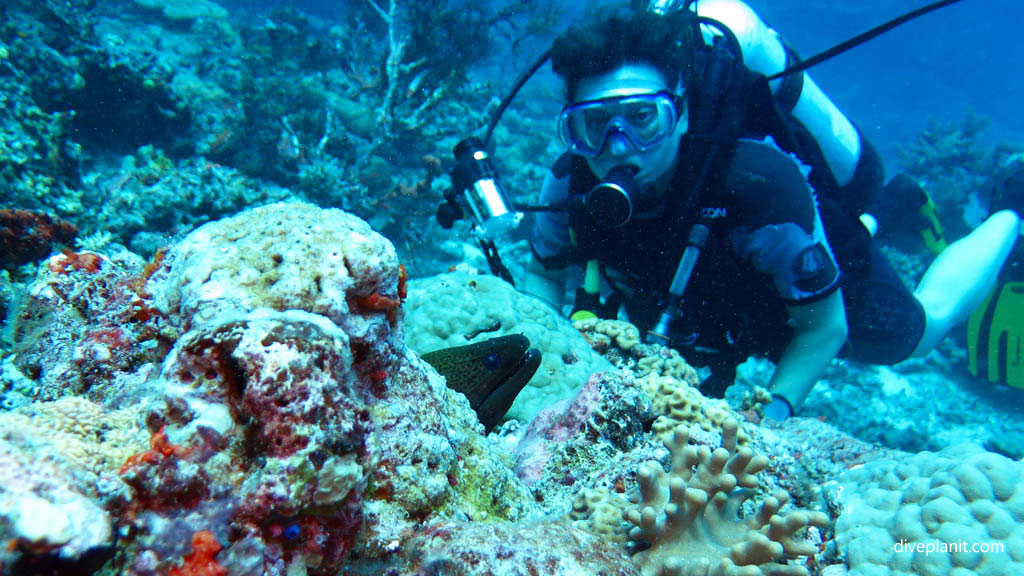 Keep a look out for reefies – you'll see a few.
The coral is in excellent condition.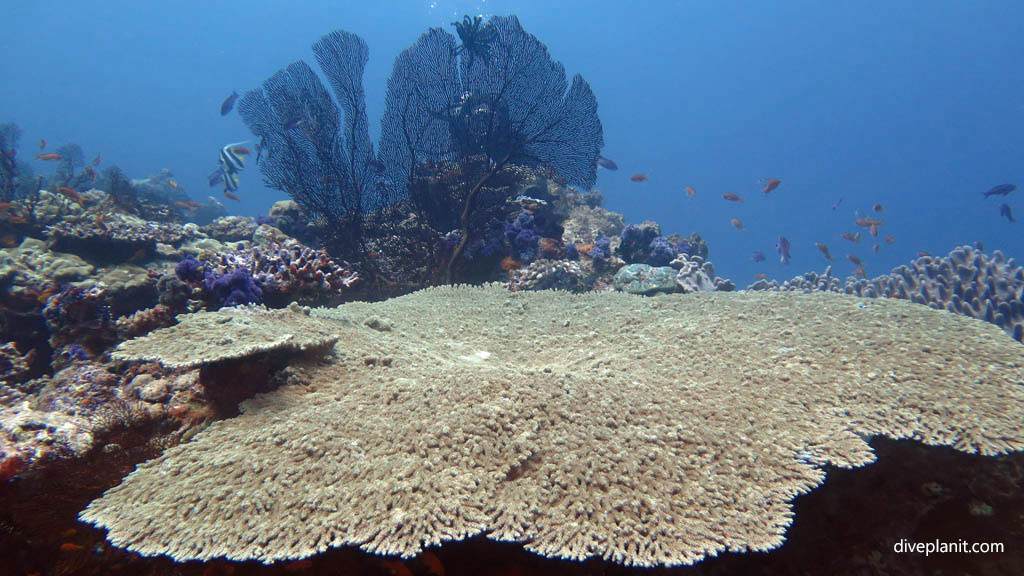 And you'll see examples of the local coral called fleshy coral – I'm still trying to work out why.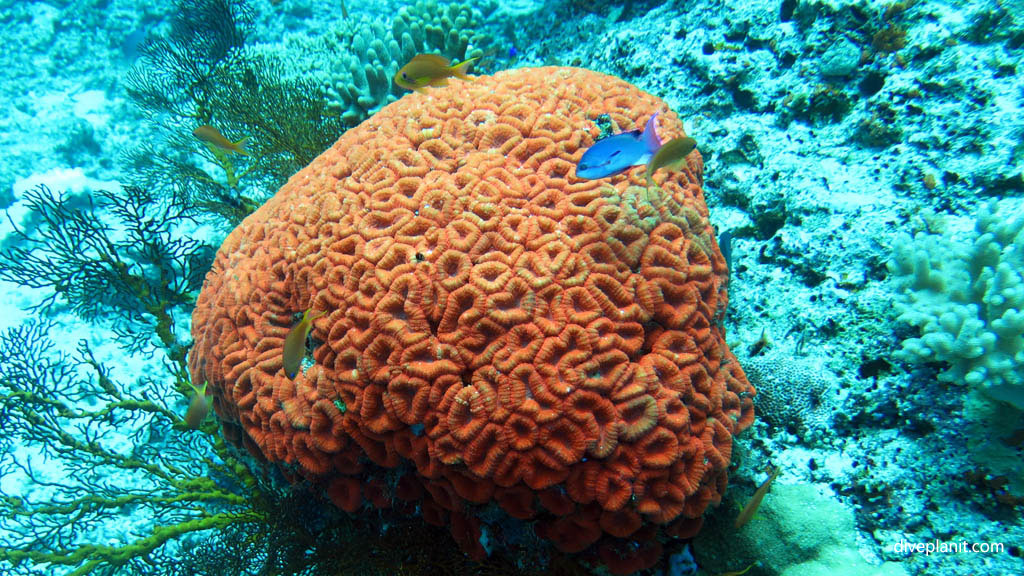 I much prefer the fluffy soft stuff.