Overview
Wananavu Beach Resort in Rakiraki on the northern tip of Viti Levu is set in a beautiful location, with delicious food, great customer service, wonderful staff and of course the truly amazing diving of the Blight Waters and its infamous soft coral pinnacles. Dive Wananavu has access to the dive sites of Nananu-i-ra just in front of the resort, with the more spectacular Vatu-i-ra dive area – favourite haunt of Fiji's Liveaboards – about an hour's trip by boat.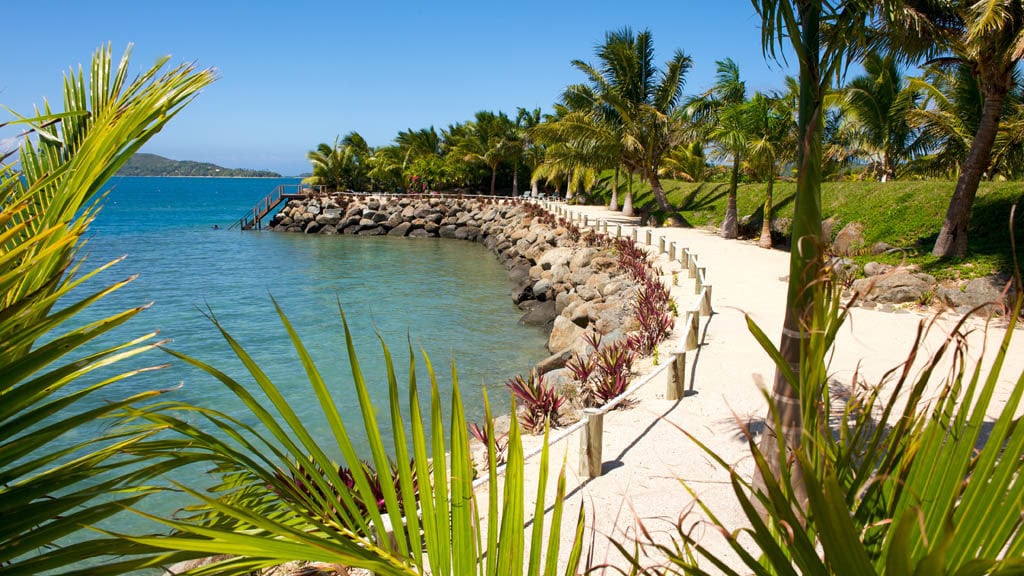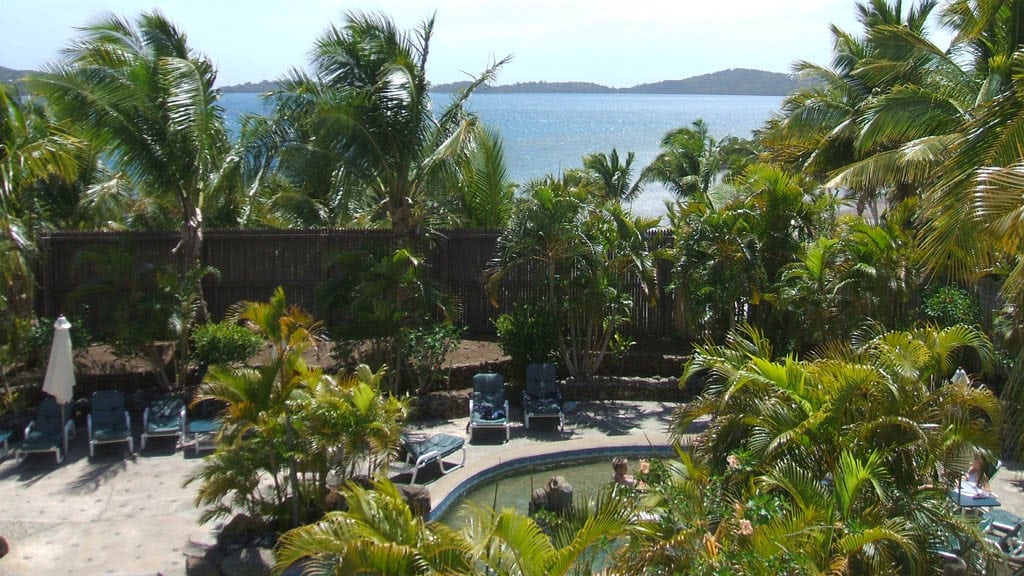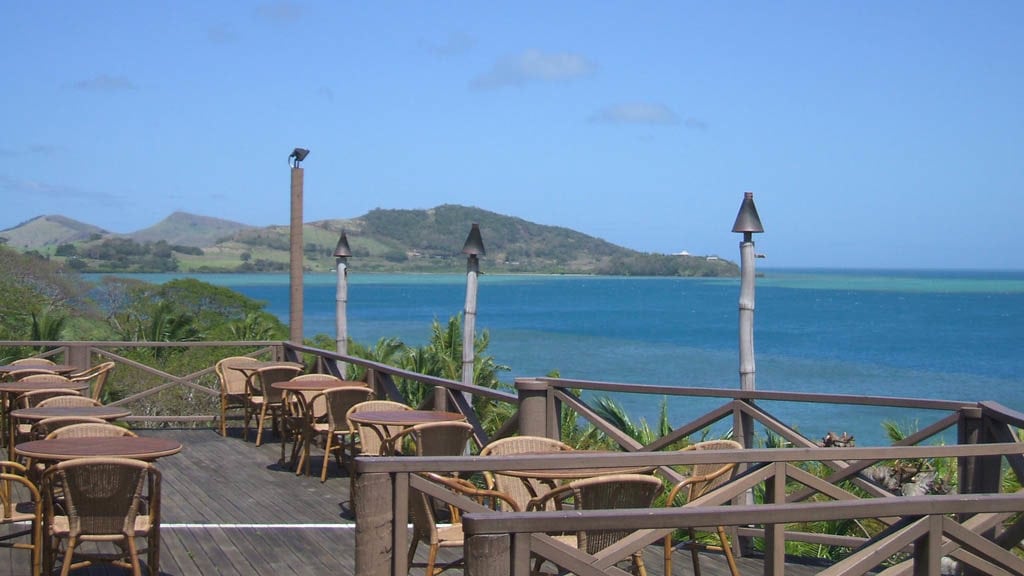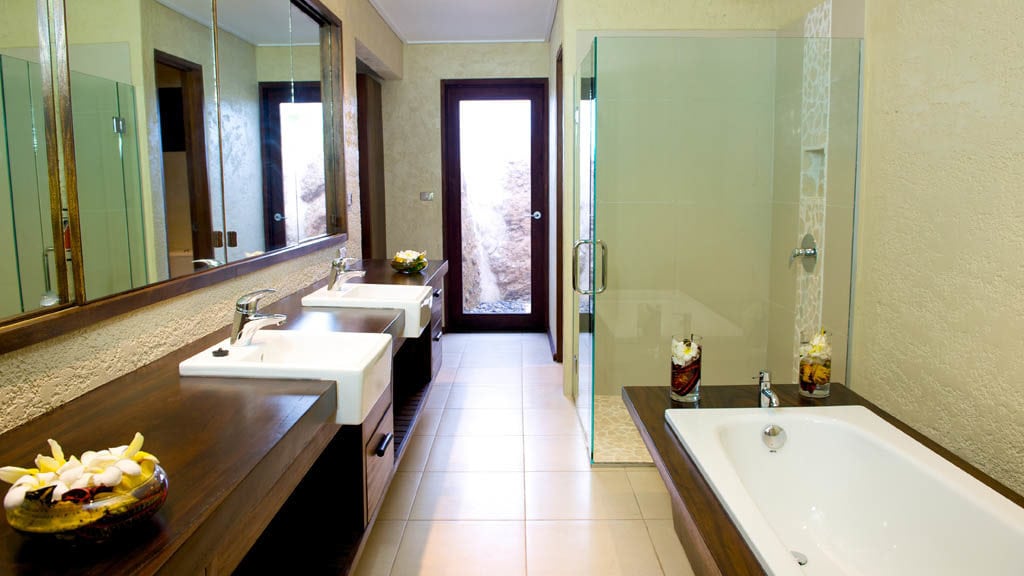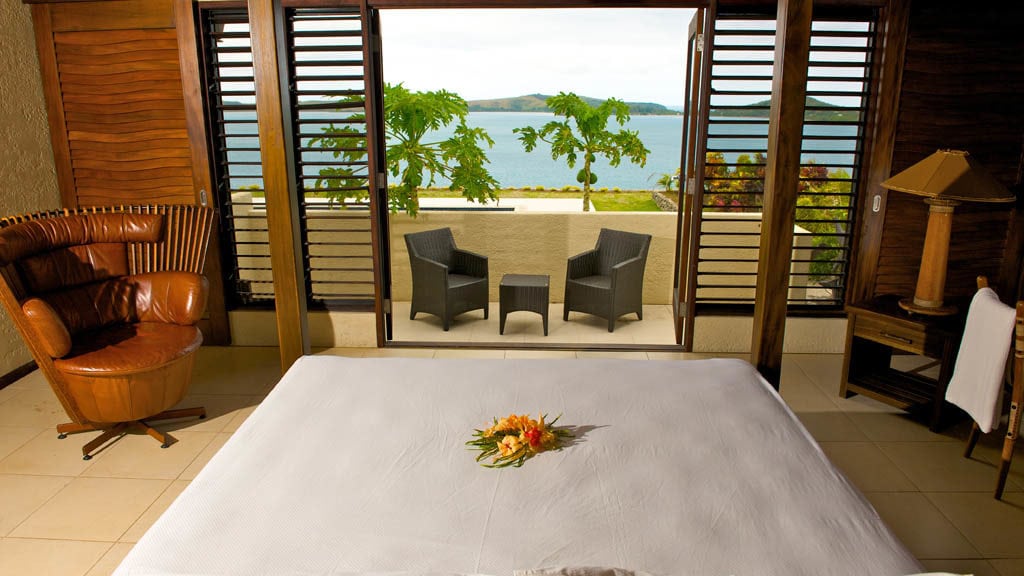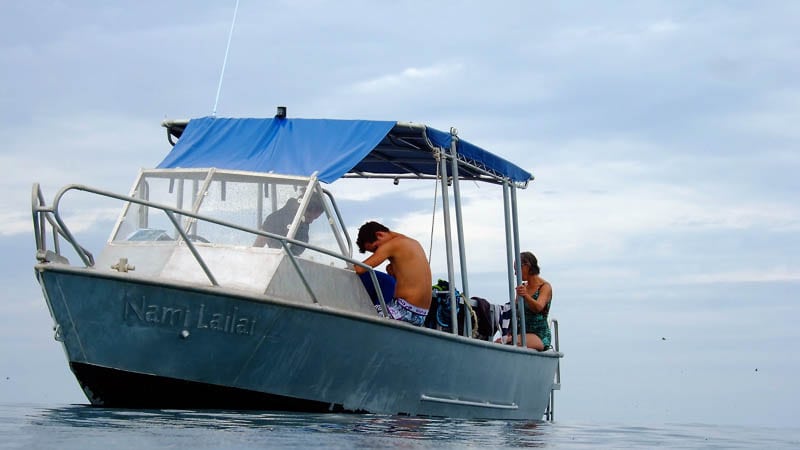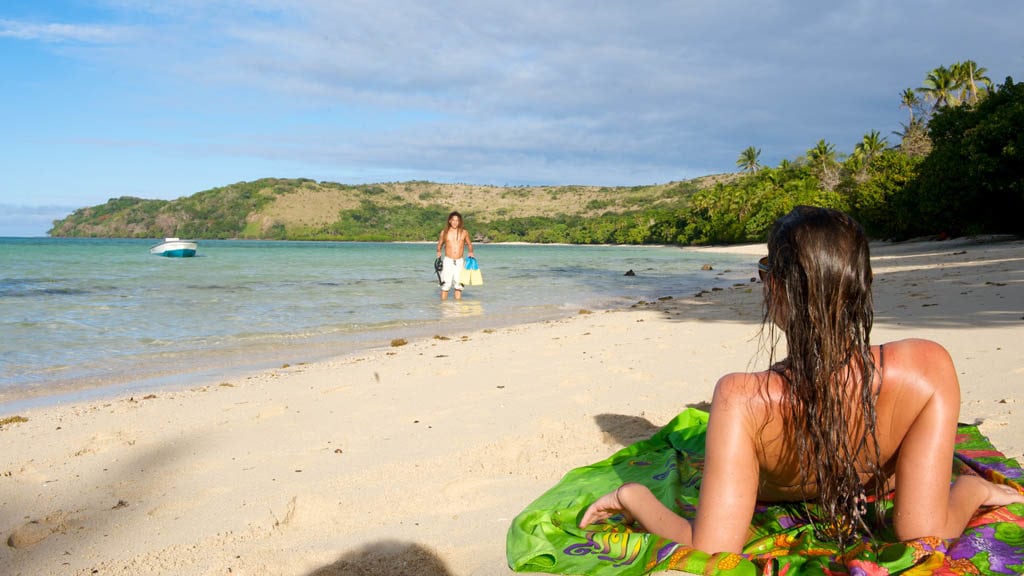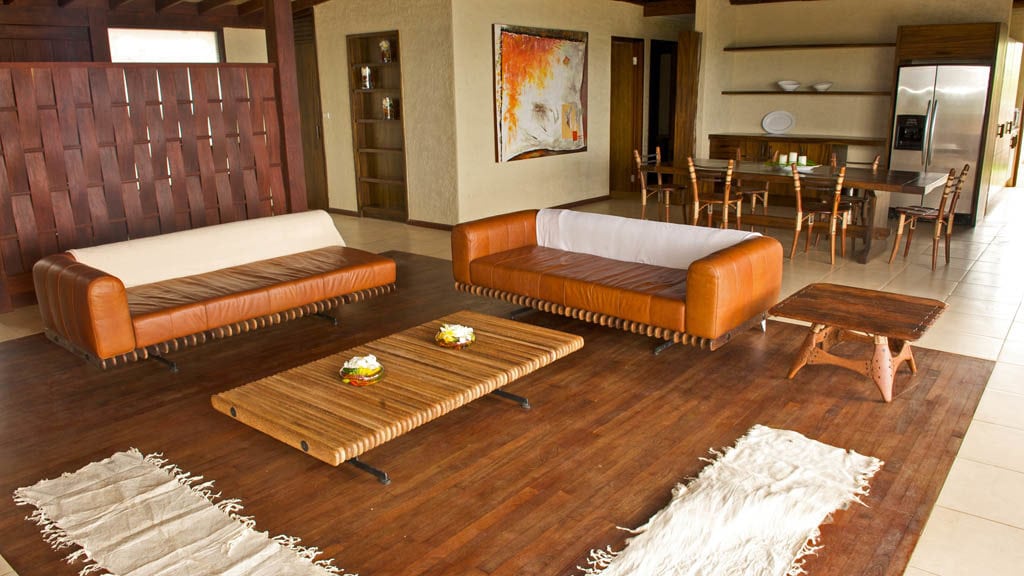 Features
Wananavu Beach Resort has 31 deluxe bures situated on the palm-fringed ocean or amongst the lush tropical gardens. The spectacular reef and sunset scenes from the bures and restaurant bar complex are unparalleled. There's always something for everyone: diving, cultural activities, picnics to secluded beaches, village tours, snorkeling, fishing, kayaking or just lying by the pool with a book and a cocktail.
There are no phones, radios or TVs in the bures, giving you the chance to experience a peaceful slice of paradise. Each bure and villa offers air-conditioning and ceiling fans or can be naturally cooled by the sea breeze. Wananavu is great for singles, newly-weds, to-be-weds, couples and is also family friendly – a resort that offers the relaxed 'out of the way' Fiji. The wonderful staff, bures, fresh local food, views, warm water, fantastic snorkeling and world-renowned diving make Wananavu a special place.
Accommodation
The resort offers a range of Garden View, Ocean View and Beachfront Bure accommodation to suit all tastes. Every bure is ocean or garden facing or overlooking the beach so you can be assured of unforgettably stunning views; and each features private bathroom and balcony, air conditioning, ceiling fans, mini-bar, refrigerator and tea/coffee making facilities.
Accommodation types:
Garden View Bures: there are four One-Bedroom Bures sleeping 2 guests in a Queen Bed and one Two-Bedroom Bure sleeping up to 4 guests in a Queen and 2 singles.
Ocean View Bures: each One-Bedroom Ocean View Bures sleeping 2 guests in a King Bed. Some of the Bures can accommodate twin sharers and a third guest can be accommodated in some bures with an extra bed.
Beach Front Bures: each One-Bedroom Beach Front Bures sleeping 2 guests in a King Bed. A couple of the Bures can accommodate a third bed.
Honeymoon Bure: each of the three Ocean View Honeymoon Bures sleeps a couple in a King Bed. A third guest can be accommodated with an extra bed.
The Villa Vanua sleeps up to 10 guests in four large bedrooms with a full kitchen, state of the art audio-visual, 10-metre pool and amazing water views.
Meals
All meals can be included in your package. Start your day with Breakfast from the Sunrise Terrace where the resort offers a wide selection from the Breakfast Menu. You can choose from a tropical/continental or hot American buffet breakfasts. Mouth-watering dishes from the lunch menu are served either by the poolside or from the restaurant balcony offering superb ocean views. Daily trips can be arranged to secluded beaches on the nearby islands where you can take a picnic lunch or enjoy a beach BBQ cooked over an open fire.
In the evening you can experience the à la carte dining featuring International and Local Cuisine including fresh fish and lobster caught from the Bligh Waters directly out from the Resort. The à la carte menu changes daily. Every night the Wananavu Serenaders are there to enchant your evening with Fijian music and songs where a bowl or two of 'Kava' (Fiji's Ceremonial Drink) should not be missed. Once a week, a "Lovo" – a Traditional Fijian Feast is organized subject to guest numbers in house. Food is wrapped in banana leaves, cooked over hot stones and buried underground. When the tasty feast is unearthed, Soni will describe to you the different types of Fijian food and delicacies. The feast is then followed by a traditional evening of song and dance performed by the resort staff.
Other Activities
The resort provides kayaks, snorkeling equipment & tennis facilities free of charge. Within the Wananavu area there are plenty of activities to enjoy besides diving that makes this the ideal place for divers and non-divers:
Snorkeling trips to outer reef
BBQ / Day trip to outer islands
Picnic / snorkeling Trip to outer islands
Nananu-i-Ra Circle Island Tour
Waterfall and Cultural Tour
Village Tour
Village Tour and visit to Church of the Black Christ
Town trip (per taxi – each way)
Wai Spa Health and Beauty Treatments
Horse riding
Bamboo rafting
Staying Connected
Wananavu Beach Resort has reliable mobile phone reception. Prepaid local SIM cards are available. All rooms and common areas have wireless Internet access for guests.
Pricing for Wananavu Resort
AUD
FJD
7 Nights Beachfront Bure (double) with 10 dives
3505
FJD
|
3505
7 Nights Beachfront Bure (single) with 10 dives
5435
FJD
|
5435
7 Nights Garden View Bure (double) with 10 dives
3050
FJD
|
3050
7 Nights Garden View Bure (single) with 10 dives
4525
FJD
|
4525
This resort's prices are in FJD. The AUD prices shown are based on the current exchange rate. The price paid in AUD will be based on the actual exchange rate at the time any payments are made.
Pricing includes accommodation as specified, buffet breakfast, return airport transfers from/to Nadi, 5 dive days/2 tanks per day, tanks, weights, boat, dive guide, unlimited shore diving, Fiji Government taxes. A full board meal plan is available.
The per person pricing above is indicative only: we show 7 night with 10/12 dive packages at high-end and lower-end rooms (singles & doubles) for the purposes of comparison. We can give you a price (and availability) for any combination of nights/dives you wish to undertake, which will include any discounts due to you as part of that package, and any exclusions, or items payable at the resort. Use the [Enquiry Form] button to give us your exact requirements and we'll give you the best deal we can.
Facilities
| | | | | |
| --- | --- | --- | --- | --- |
| Training School Type: | PADI | | Nitrox Fill: | |
| Air Fill | | | Number of Guides | 4 |
| Gear Hire | | | Number of Boats | 2 |
| Gear Sales | | | Number of Dive Sites | 24 |
| Gear Servicing | | | Accommodation | |
Location
Wananavu is situated on Fiji's main island at Viti Levu's most Northern point near the town of Rakiraki. Being only a 3 hour drive from Nadi Airport, the resort offers you the feel of an island paradise with the convenience of the mainland. Wananavu's proximity to the abundant Bligh Waters, visited regularly by one of Fiji's world class liveaboards, make this area one of Fiji's most sought after dive destinations.
What to expect
Dive Wananavu, located at Wananavu Beach Resort, is a qualified PADI 5 Star dive facility showcasing some of the best scuba diving Fiji has to offer out in the Bligh Waters.
Dive Service
Dive Wananavu, a 5 Star PADI Dive Centre, offers services for certified divers and the full range of dive courses from Open Water to Dive Master Certification. Also available are introductory dive courses and guided snorkeling excursions.
The dive centre uses industry standard aluminium12L (80cf) scuba tanks. Nitrox is available at 32%. All tanks use the US Standard Yoke style valve. A couple of DIN-to-Yoke adapters are available for hire.
Dive Day Boats
The dive operation runs two custom built dive boats "Nami" and "Nami Lailai":
Nami is 11m long by 3m wide with plenty of room for up to 16 divers plus staff and features onboard toilet, a camera rinse bucket, fresh water shower, removable soft foul weather siding and cushioned bench seats.
At 7m long, Nami Lailai ('Little Nami') fits just 6 divers, but still carries, a GPS, VHF Radio, all required safety items, a camera Bucket and personal storage under each diver's seat.
Dive Sites
From beginners to braggers, underwater photographers to fish finders, there's something for every scuba diver at Dive Wananavu; from the fish frenzies and amazing soft coral covered swim-throughs of Sailstone Reef to the awe-inspiring soft coral and pelagic schooling tornadoes of fish in the Vatu-I-Ra Passage.
Below are a few of the dive sites in the world famous Bligh Water of Fiji to whet your appetite until your next Fiji scuba diving adventure.
We think…
Beautiful location, delicious food, great customer service, wonderful staff and of course truly amazing diving – an excellent combination for a fabulous holiday away from the tourism hotspots of Fiji.
Pricing / availability enquiry