Introduction
Location
Accommodation
Diving
Dive Sites
Pricing & Schedules
Enquire Now
The Barefoot Manta Resort provides guided dives on surrounding reefs and also manages a marine conservation program. Depending on numbers, Barefoot Manta usually offers morning and afternoon double dives. Night dives are also easy to arrange as they are on the house reef.
Between May and September, mantas visit the channel between two islands, and guests can take part in daily trips to snorkel with these magnificent creatures.
Accommodation options include dorms, bures and tented Beachfront Safari Rooms and Family Safari Rooms.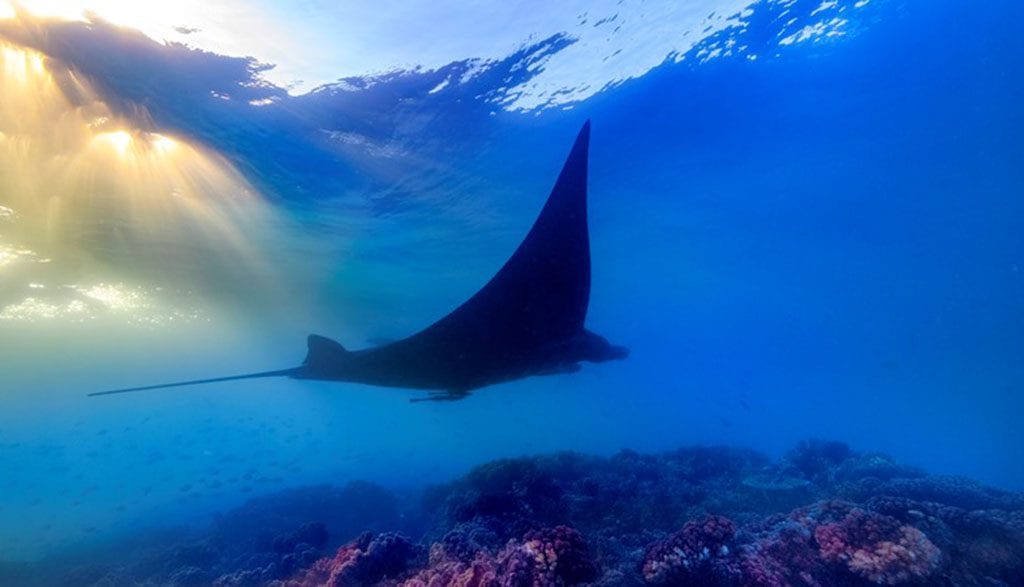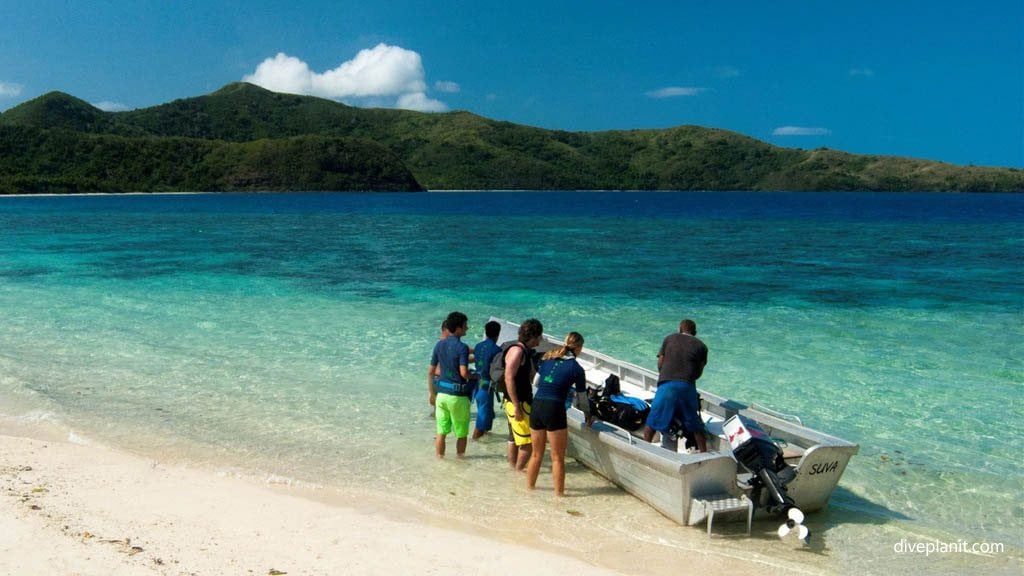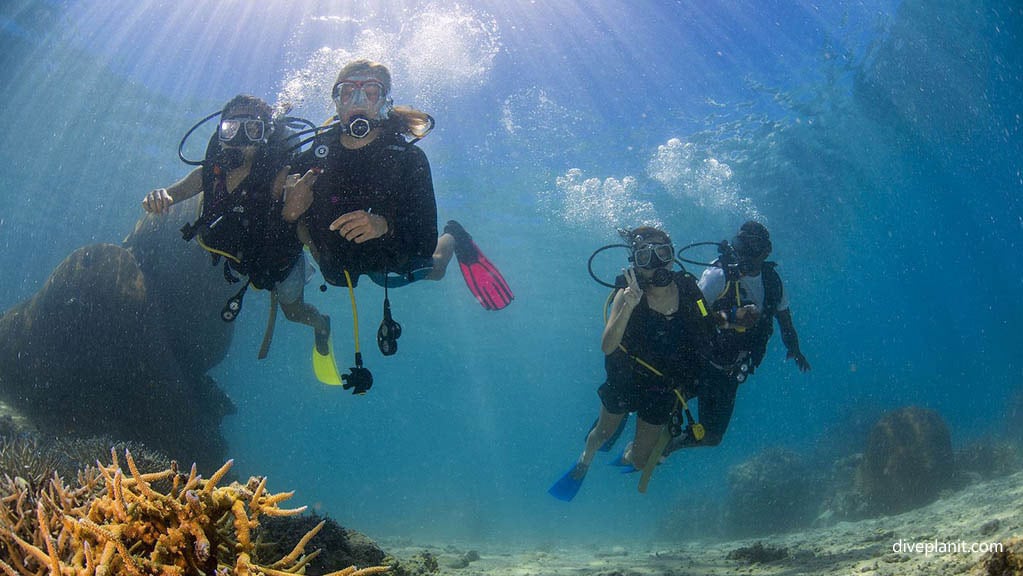 Some of the conservation work requires more time than a casual visitor can get involved with. There are however some projects that will benefit greatly from having guests involved. They include crown of thorn sea star removal, coral planting and surveys. Guests can also spend time to talking with the marine scientists to find out more about the various projects.
Barefoot Manta Resort is on the northern tip of Drawaqa Island, and has access to both the western and eastern bays. (So you can go diving anyway the winds blows…)
Beachfront Bure (Double)
The Beachfront Bure double rooms are a favorite among the guests, designed for 2 adults (one Queen bed only).  Includes a charming semi-covered bathroom. Beachfront on Sunset Beach.

Beachfront Bures
The Beachfront Bures are En-Suite Bures and can be set up for a family and/or friends travelling together.  These rooms are set in a lush, tropical garden setting with views overlooking Sunset Beach.  A real favorite for a family of 4 to 5 or a group of friends. One Queen bed (or split to twin plus a bunk bed or single).
Traditional Beach Bure
The Traditional Beach Bures are designed for two adults or if travelling with children an extra bed can be added. Shared bathroom facilities. Stunning views as you are beachfront on Sunrise Beach. Original rooms with the beach practically at the end of your bed.
Sunrise Beach Dorm
These, spacious Sunrise Beach Dorms accommodate four people. They have single beds with shared bathroom facilities. The dorms are all absolute beachfront, not at the back of the resort with a "garden view".
Traditional Beach Dorm
The Traditional Beach Dorms have single & bunk beds designed for four people. Situated absolute beachfront on Sunrise Beach and have access to shared bathroom facilities.
Diving starts at around 9am daily, with tanks and regs carried down the beach to the boat. There are at least 20 dive sites within a short distance, ranging from shallow coral gardens to pinnacles, coral walls and caves to explore.
Entry is a backward roll over the side, and exit is via the ladder at the rear. Even after two dives, and a surface interval, you will be back at the Barefoot Manta resort in time to catch lunch.
The manta snorkel is hugely popular, so quite often every available boat will be used. Typically your dive guides will jump in first as spotters and find the gentle giants for you.
Pricing for Barefoot Manta Resort
Valid 1 April 2023 - 31 March 2024
AUD
FJD
7 Nights Beachfront Yanuyanu Bure (Double / Twin Share) with 14 dives
3896
FJD
|
3896
7 Nights Beachfront Yanuyanu Bure (Single) with 14 dives
5558
FJD
|
5558
7 Nights Beachfront Adi Bure (Double / Twin Share) with 14 dives
3721
FJD
|
3721
7 Nights Beachfront Adi Bure (Single) with 14 dives
5208
FJD
|
5208
7 Nights Dorm (Single) with 14 dives
2653
FJD
|
2653
This resort's prices are in FJD and inclusive of all Fijian Taxes (totalling 25%). The AUD prices shown are based on the current exchange rate. The price paid in AUD will be based on the actual exchange rate at the time any payments are made.
Package includes accommodation as specified, 3 meals per day, 2 dives per day, 1 night dive, 1 wreck dive. Inclusive of the Barefoot Collection Resort Package: high Speed Internet at Main Complex and Sunset Bar; non-motorised water sports excluding Dive /Water Bottle
Important Information
Every guest will receive a water bottle upon check in that will be theirs to keep and to refill as often as required from our safe desalinated water stations located around the resort.

Bottled water will be available to purchase at the resort should this be the guest preference however prices for bottled water will be at a premium
The per person pricing above is indicative only: we show 7 night with 10 dive packages at high-end and lower-end rooms (singles & doubles) for the purposes of comparison. We can give you a price (and availability) for any combination of nights/dives you wish to undertake, which will include any discounts due to you as part of that package, and any exclusions, or items payable at the resort. Please use the [Enquire Now] tab to give us your exact requirements and we'll give you the best deal we can.