Overview
The Mantaray Dive shop caters for divers of all capabilities, from those wishing to learn or discover scuba diving, up to well qualified divers wishing to experience what the local reefs have to offer.
Typically, there are newbies learning to dive every day, as well as groups of divers going out in Regulator – the dive boat – to do double dives at sites just 10 minutes away.
Though it looks small from the outside, inside the dive shop there's enough hire gear to support a couple of dozen divers.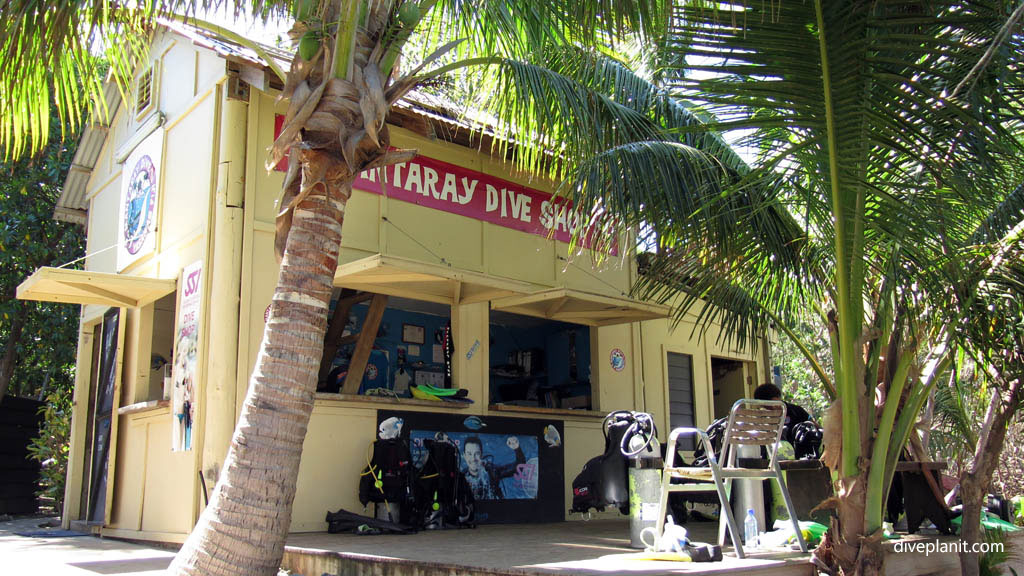 Typically, there is a morning double dive, and an afternoon single or double on request. Night dives are also easy to arrange as they are on the house reef.
Pricing for Mantaray Resort
Valid 1 April 2020 - 31 March 2021
AUD
FJD
Beachfront Villa, double-share with 10 dives
4192
FJD
|
4192

Family Reef Bure, Twin share with 10 dives
4051
FJD
|
4051
Treehouse Bure double-share and 10 dives
3002
FJD
|
3002
Paradise Dorm per bed, with 10 dives
2648
FJD
|
2648
This resort's prices are in FJD and inclusive of all Fijian Taxes (totalling 25%). The AUD prices shown are based on the current exchange rate. The price paid in AUD will be based on the actual exchange rate at the time any payments are made.
Pricing is inclusive of the Mantaray Resort Package: 3 meals per day per person; non-motorised water sports; one free night dive; return transfers from Denarau Port
Important Information
The per person pricing above is indicative only: we show 7 night with 10 dive packages at high-end and lower-end rooms (singles & doubles) for the purposes of comparison. We can give you a price (and availability) for any combination of nights/dives you wish to undertake, which will include any discounts due to you as part of that package, and any exclusions, or items payable at the resort. Use the [Enquiry Form] button to give us your exact requirements and we'll give you the best deal we can.
Facilities
| | | | | |
| --- | --- | --- | --- | --- |
| Training School Type: | SSI | | Nitrox Fill: | |
| Air Fill | | | Number of Guides | 5 |
| Gear Hire | | | Number of Boats | 2 |
| Gear Sales | | | Number of Dive Sites | 30 |
| Gear Servicing | | | Accommodation | |
Location
The Mantaray Dive Shop is at the northern end of the resort.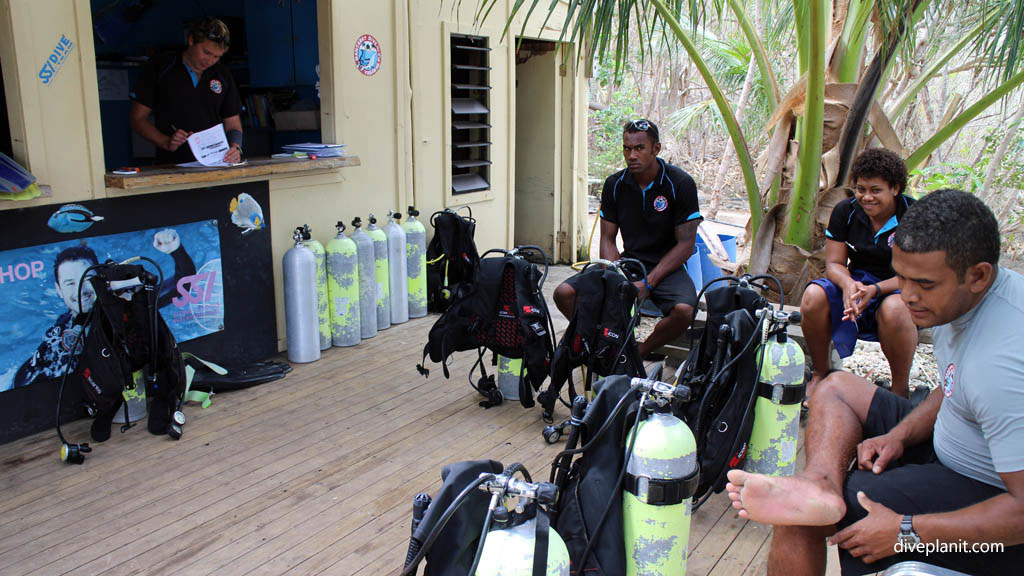 What to expect
Diving starts at 8.45 daily. The tanks and regs are already on the boat, it's just a matter of carrying the weights and basics out when everyone is ready. Regulator is a no frills dive boat: tanks down the middle, benches to seat about 8 – 10 divers, fin bin down the back, chilly bin up front. There is dry stowage under the bow with the life vests – which is also a good place to keep a camera safe and dry. Most of the dive sites are literally a 10 minute trip across calm water, so a bare boat is all you really need.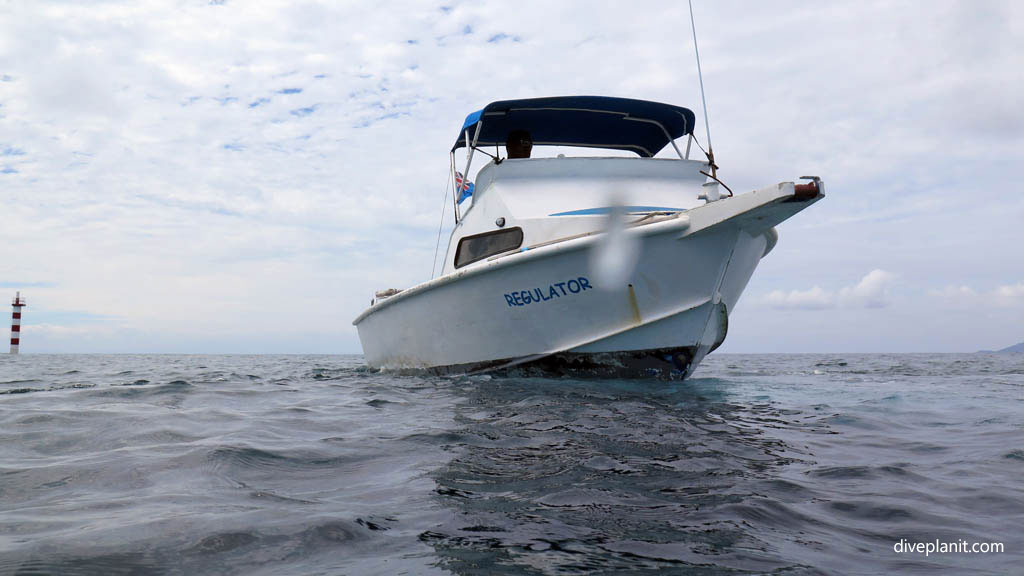 Entry is a backward roll over the side, and exit is via the ladder at the rear. The surface interval is taken in the nearest bay – which also allows for a snorkel if like some – you can't get enough of the underwater world. On board, there are plenty of cookies and cold water. Even after two generous dives, and a surface interval, you will be back at the resort in time to catch lunch.
Pricing / availability enquiry