Site Overview
Dive Centres
| | |
| --- | --- |
| Site Type: | Singular and different scenic reefs on a sandy bottom |
| Depth: | Bottom: 16M |
| Location: | To snorkel walk right off the beach anywhere south of where the boats are moored. |
Walk off the beach at Mantaray Island Resort and you're on the Mantaray House Reef. This large coral reef is home to over 200 species of marine life and can be dived and snorkeled straight off the beach.
If diving, typically, there's a little current flowing either north or south and so you can walk to the end of the Mantaray Island Resort, hop in and drift directly back to the Mantaray Dive Shop. Or do the converse.
Around the periphery of the reef you might see a White tipped reef shark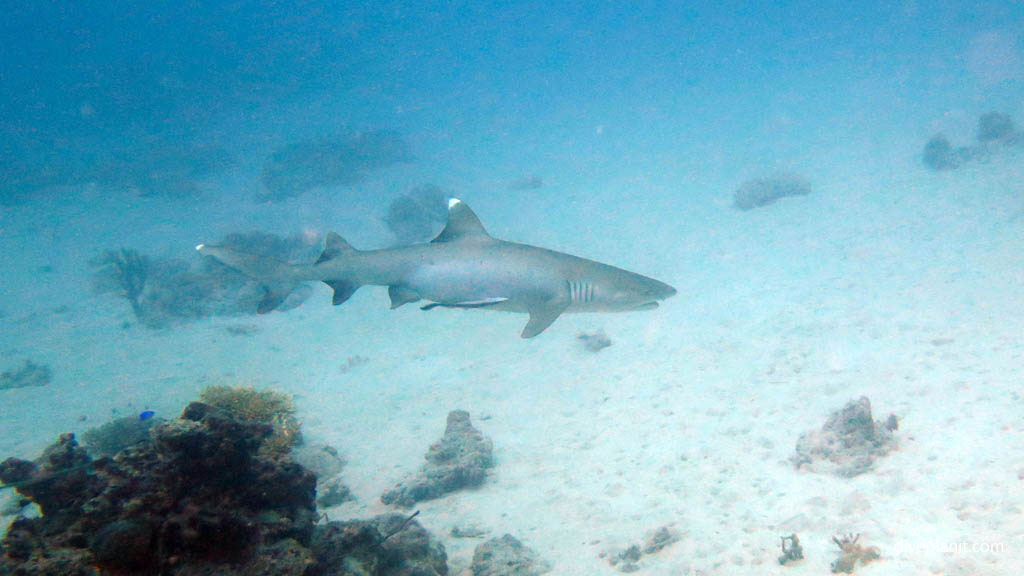 Look closing anywhere and everywhere and you see lots of really tiny stuff too, like this Sapphire flatworm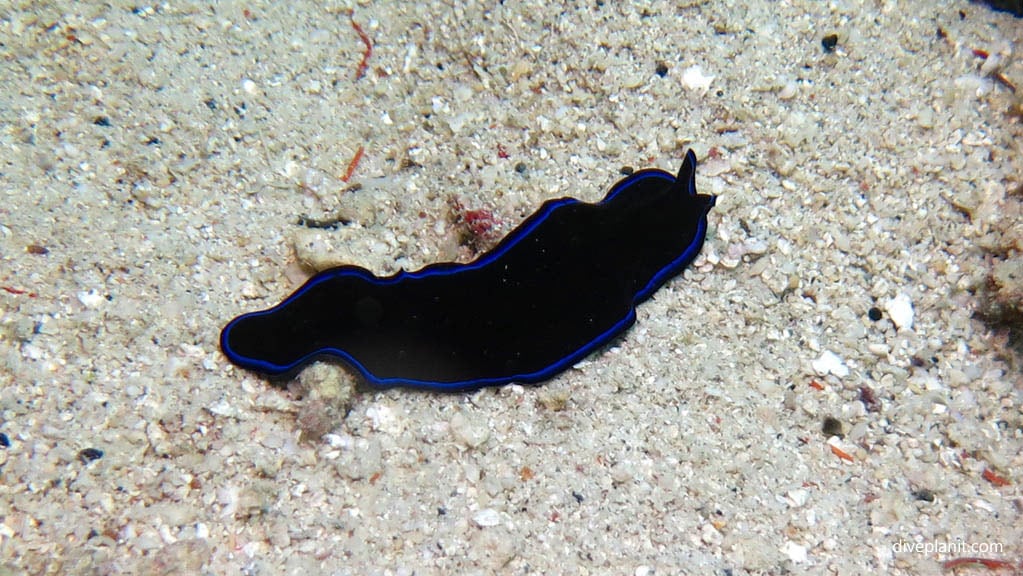 There are Anemonefish with neon damsels …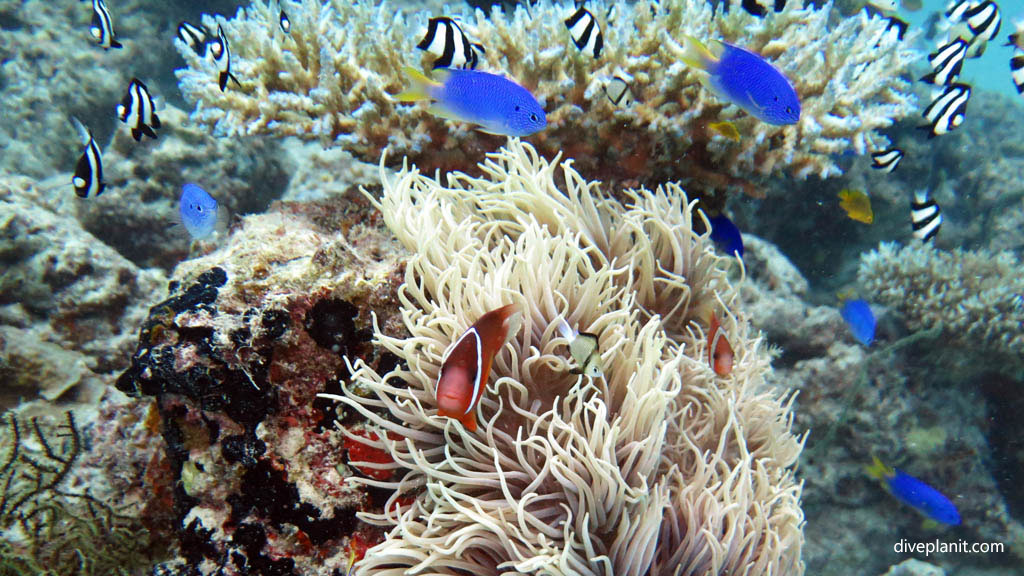 And most of the corals on the Mantaray House Reef are still in good condition, so be really careful where those fins are pointing.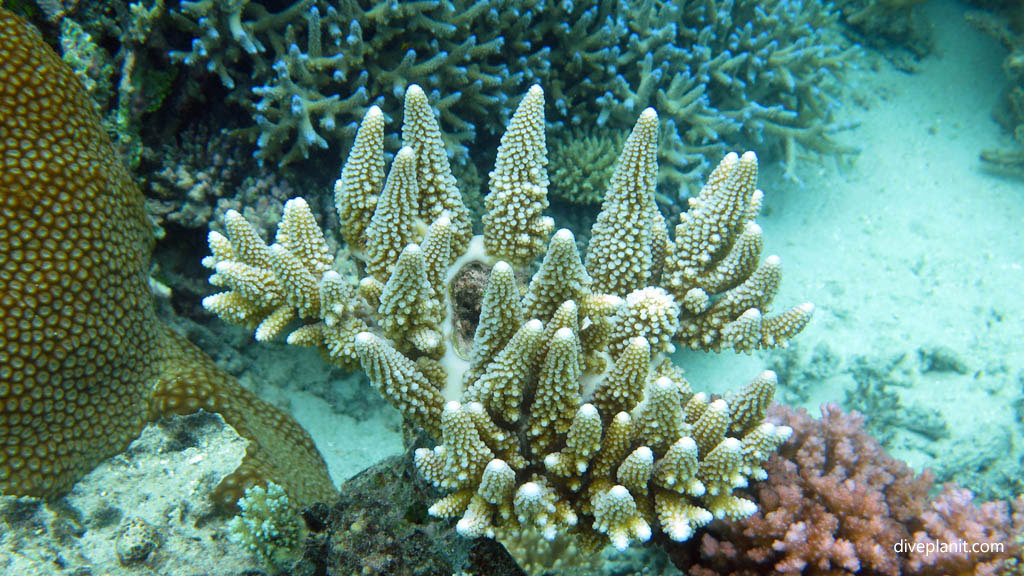 There are probably over 200 species of critter depending on where you're looking: an Octopus could be hiding anywhere; but this speckled sandperch will be on the sand between coral heads,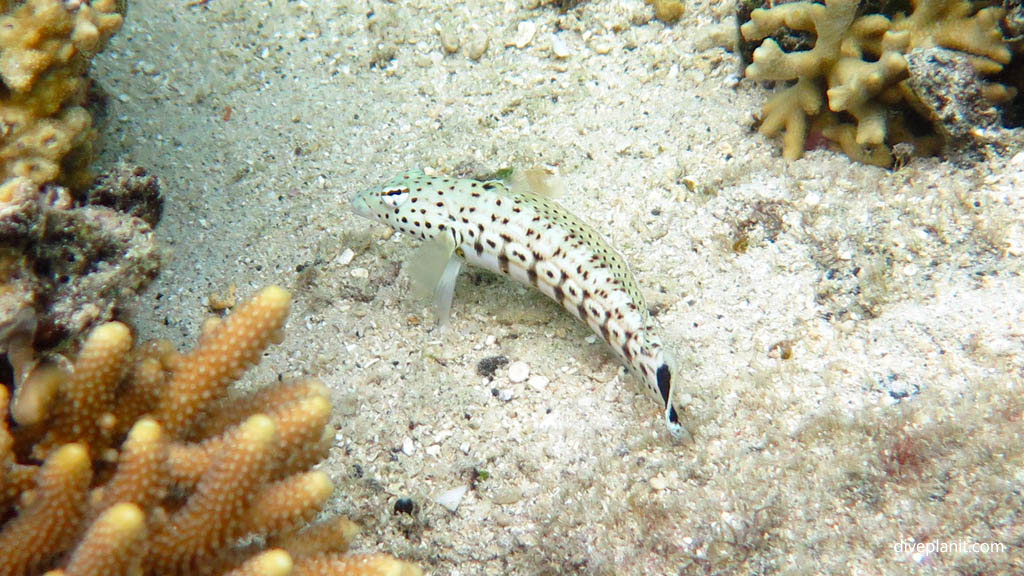 You could meet this Titan triggerfish anywhere – he'll be on the move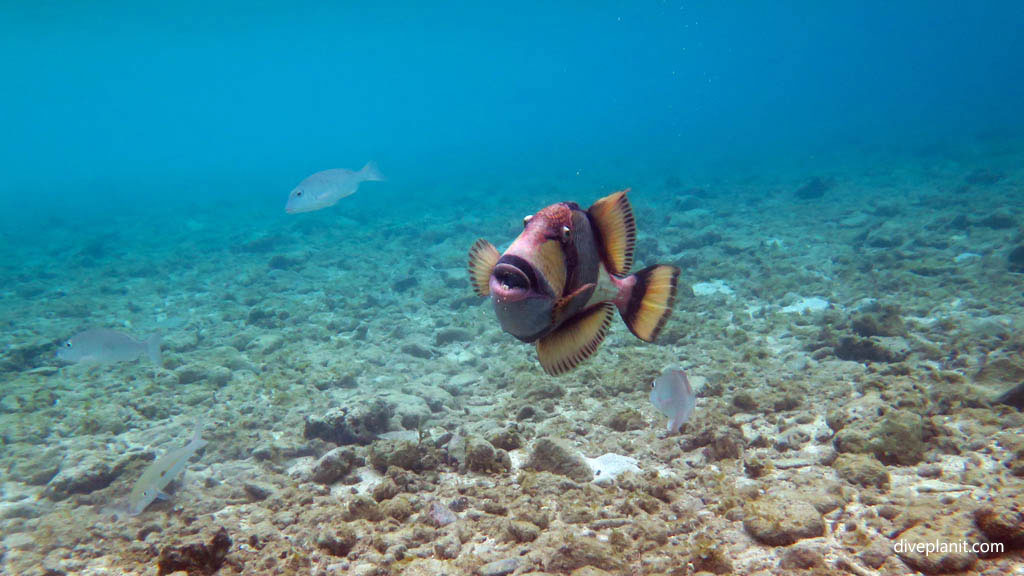 This Tribe of pennant bannerfish were just hovering in formation close to a cleaning station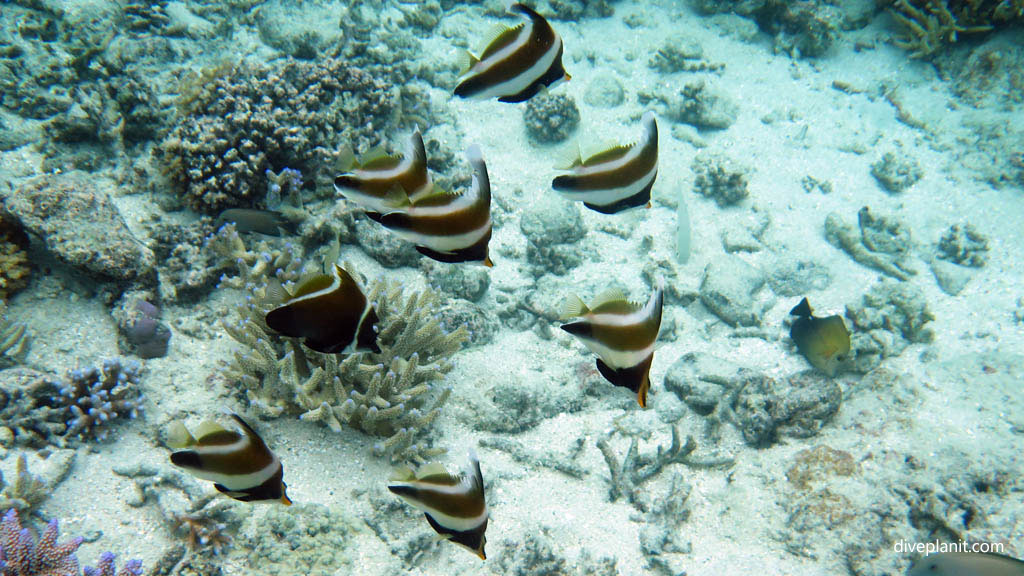 An Orange lined trigger – again they roam far and wide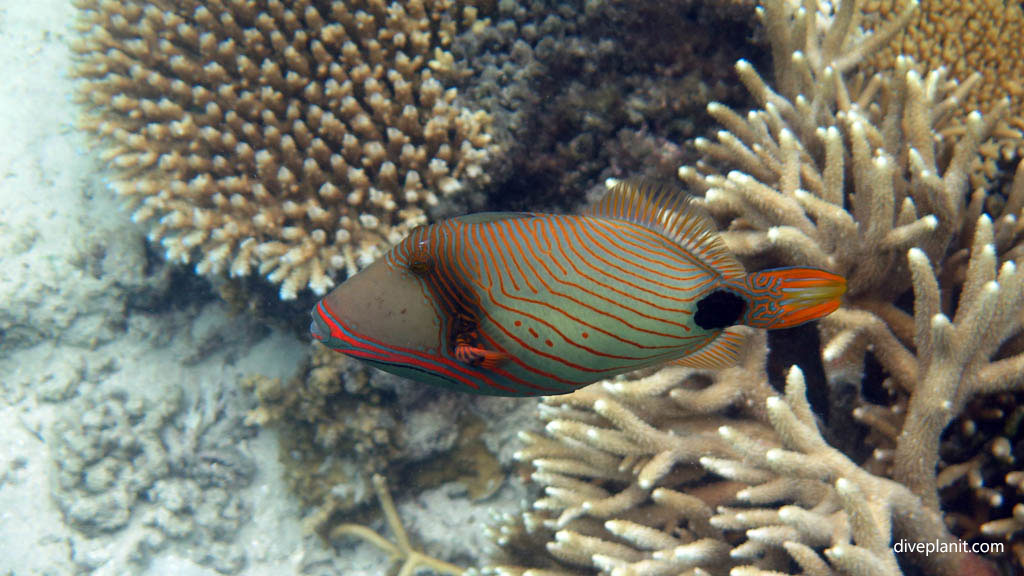 These Honeycomb rabbitfish travel in pairs – never far apart
There are many Bleeker's parrotfish – recognisable by the pale patch on the cheek – also seem always to be on the move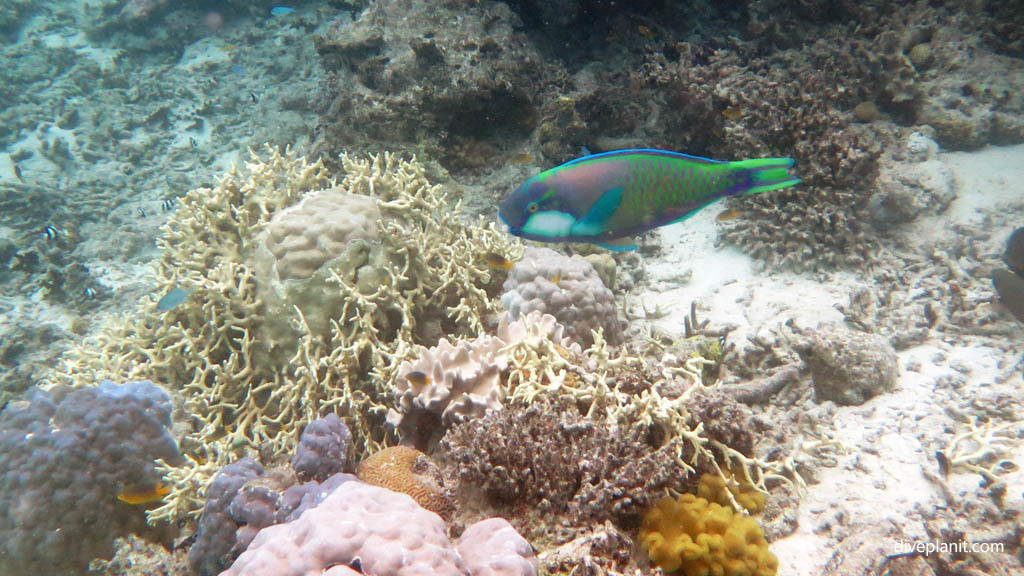 In the middle of the reef, the resort staff have Giant clam beds – literally! Please don't disturb the in-mates.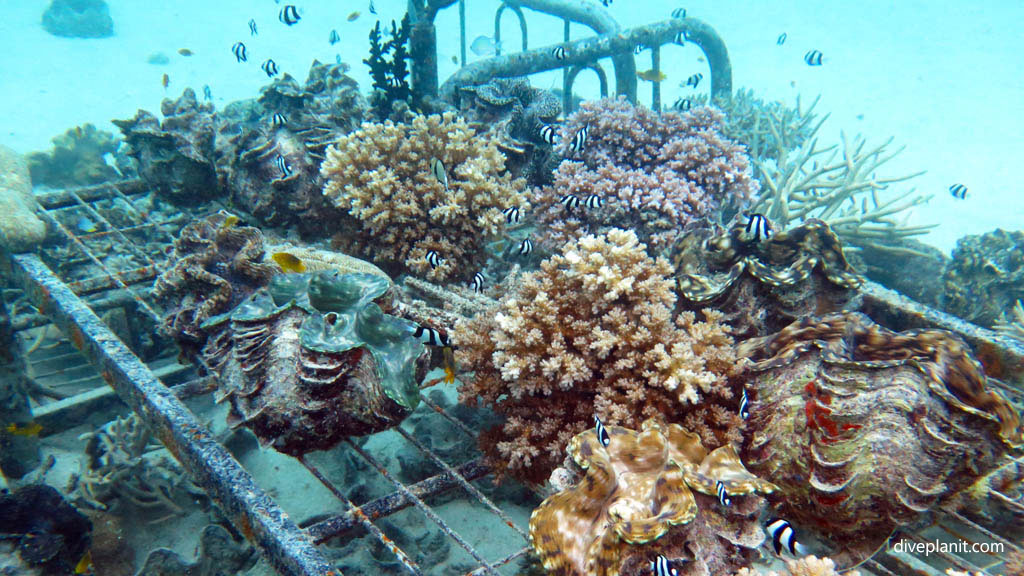 At night, the house reef is almost like another reef. Almost all the reef fish have disappeared to be replaced by the flat sculptured slipper lobsters, ornate crabs, weird stonefish and things like this Zebra lionfish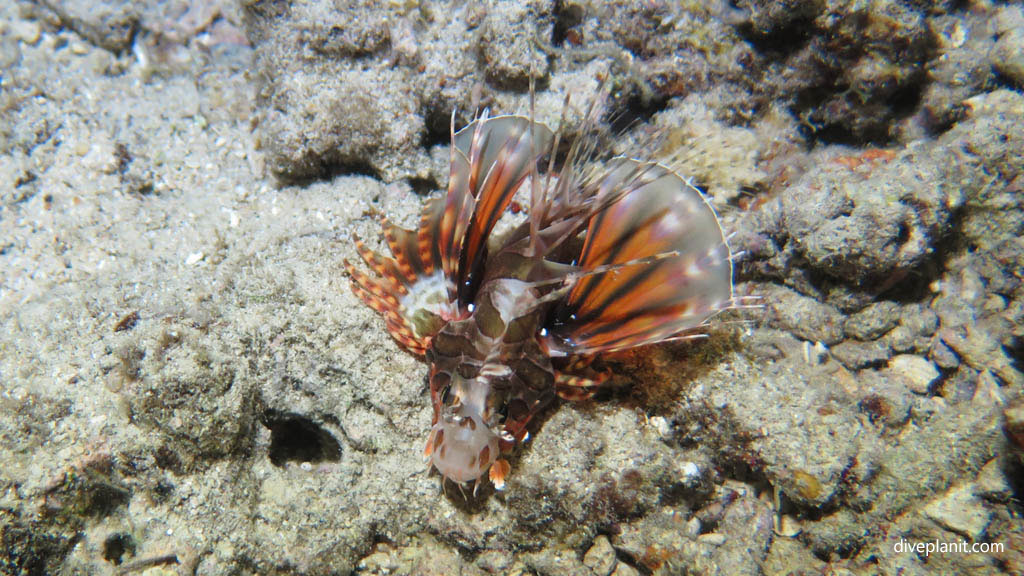 We caught sight of this octopus – master of disguise trying and almost succeeding in emulating a piece of House Reef