Site Type:
Wall with swim-throughs and Scenic Reef
Depth:

Top: 12M

Median: 14M

Bottom: 20M

Location:
A 3 minute boat ride from the beach to the reef edge
The reef at this dive site is perforated by crevasses and slots creating great swim throughs. As you exit the biggest and last, which is actually a tunnel, the reef edge above is pierced by the sun's rays which dance on the hard coral sheets below.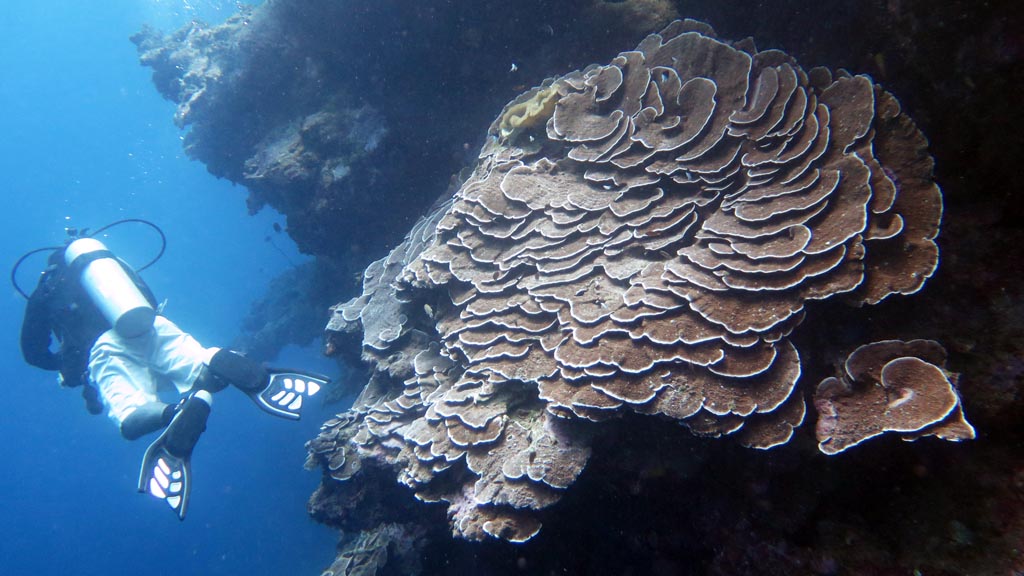 The swim throughs are all of a decent size – none are likely to cause claustrophobia.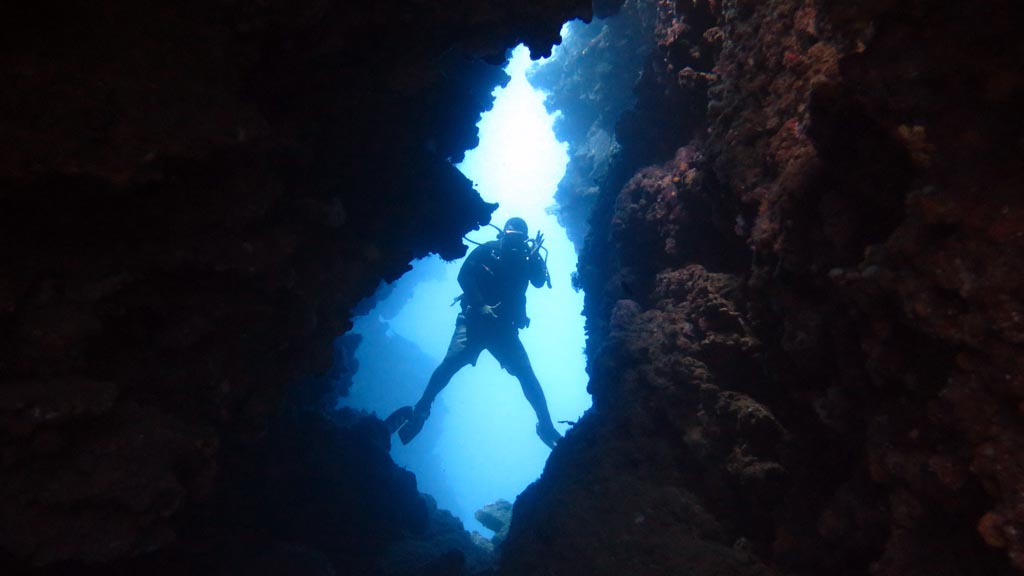 At Bigfoot the dive site is shaped literal like big foot. A sloping rounded mount from ankle to toes (though I didn't count them) with lots of coral bommies.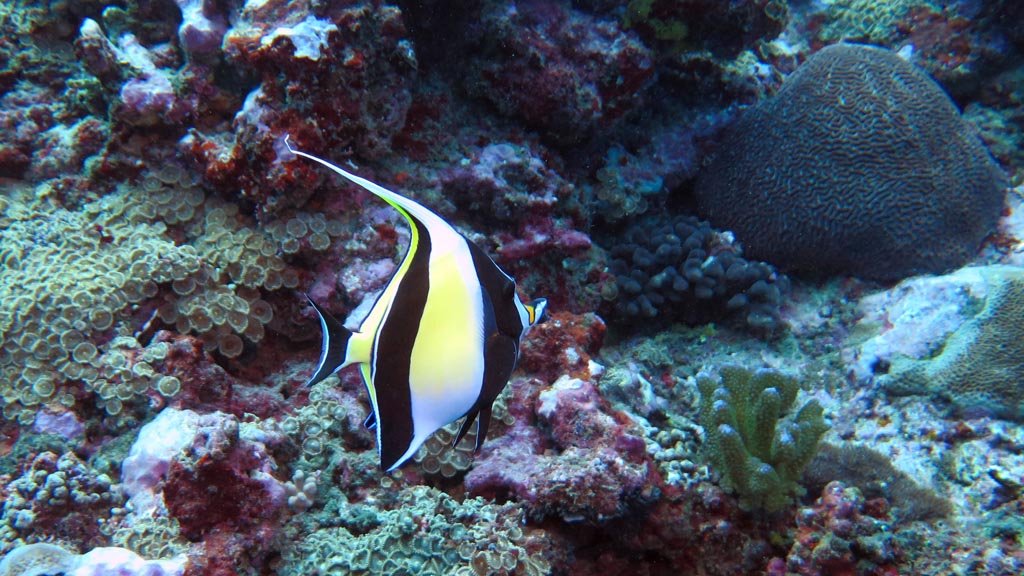 Just the kind of place to see a steady stream of reef fish queuing at one of the many cleaning stations. Or a huddle of Goatfish practising synchronised swimming.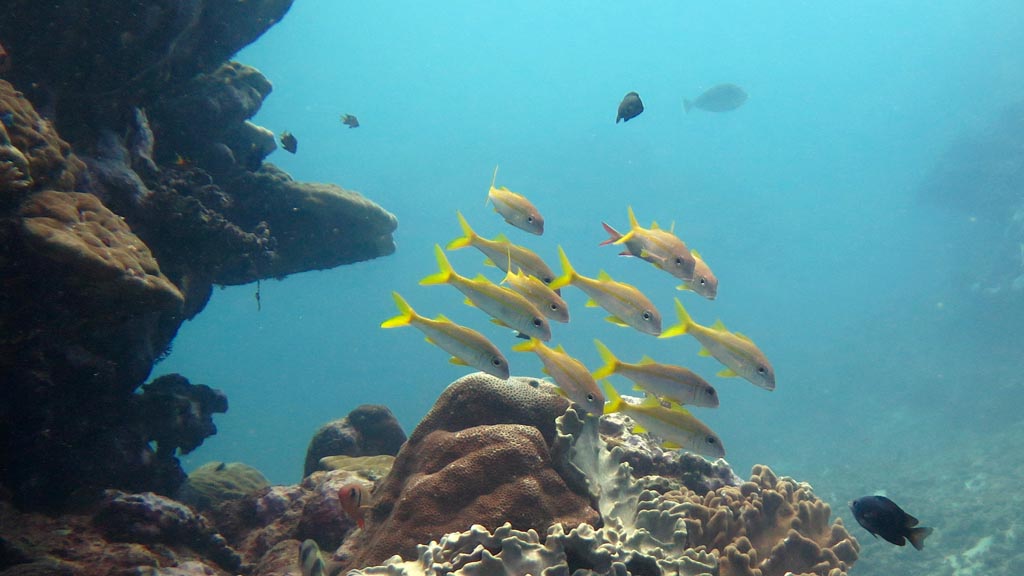 Plenty of anemones at this site too, though mainly Pinks over on this site.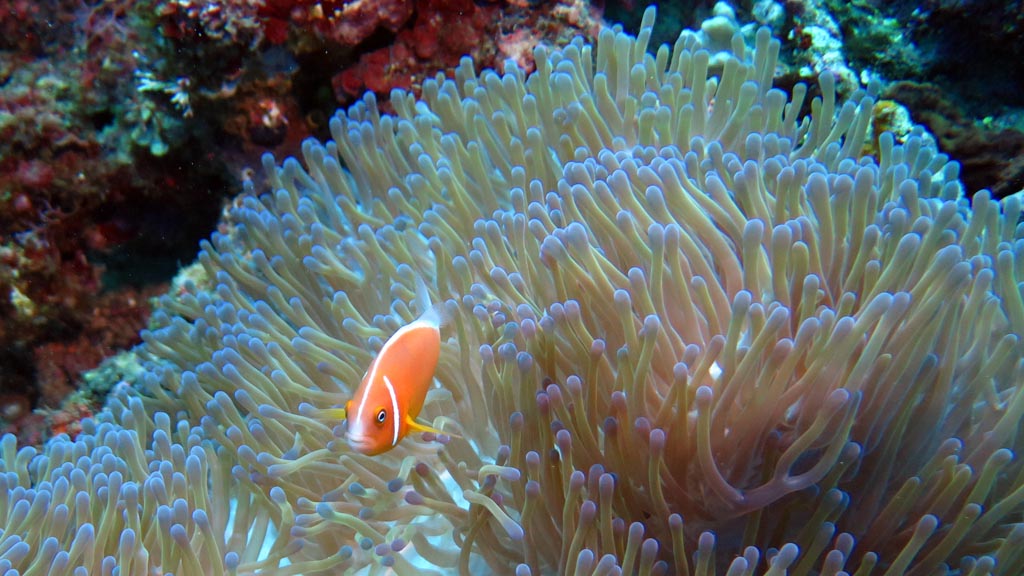 And finally in the periodic gullies that run from shore down perpendicular through the reef and towards the open ocean, White Tipped Reefies are to be found resting on the sandy bottom.