Site Overview
Dive Centres
| | |
| --- | --- |
| Site Type: | Scenic reef in shallow warm water for snorkelling |
| Depth: | Bottom: 3M |
| Location: | 14km also most due north of Denerau. |
Tivua is Captain Cook Cruises' own private island surrounded by colourful coral reef in warm shallow water where most reef fish can easily be spotted. Until recently, there was no scuba diving at Tivua, but having a beach, it provides an easy introduction to snorkelling on the cruise. Passengers can snorkel out from the shallows and get comfortable with snorkelling before they backward roll off a tender onto a more exposed snorkelling sites in open water during the rest of the cruise.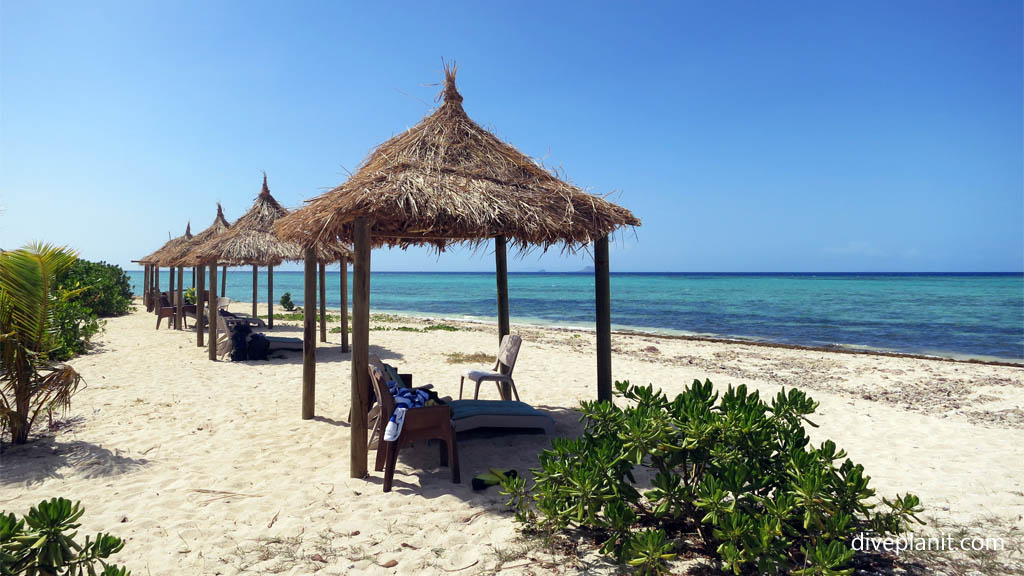 The diving at Tivua is on Captain Cook Cruises Fiji's own purpose sunk wreck, the MV Raiyama. There's a short video of the newly sunk wreck at the bottom of this page. This page is about the snorkelling to be had at Tivua – a reason to visit it in itself.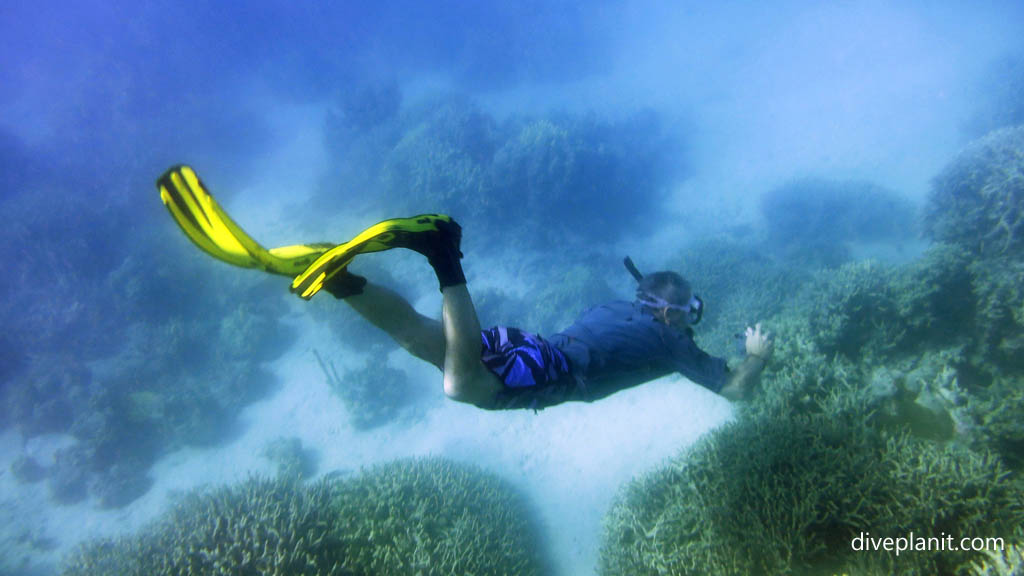 You don't have to leave the surface to see the best of Tivua. Reef Needlefish skirt around you just below the surface.
There are lots of pretty coloured corals.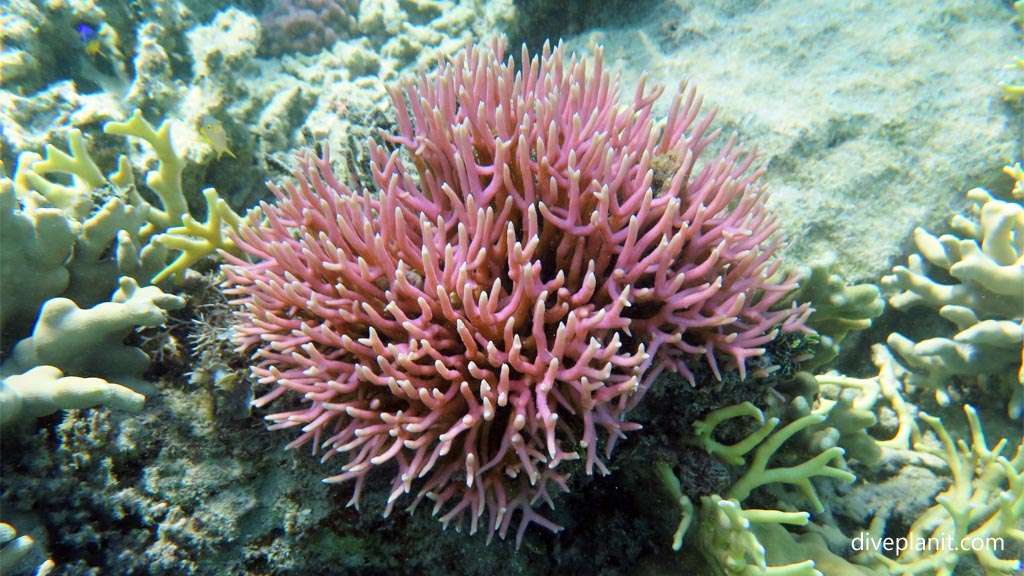 In pinks and purples; so always be aware of where your fins are – keep them on the surface.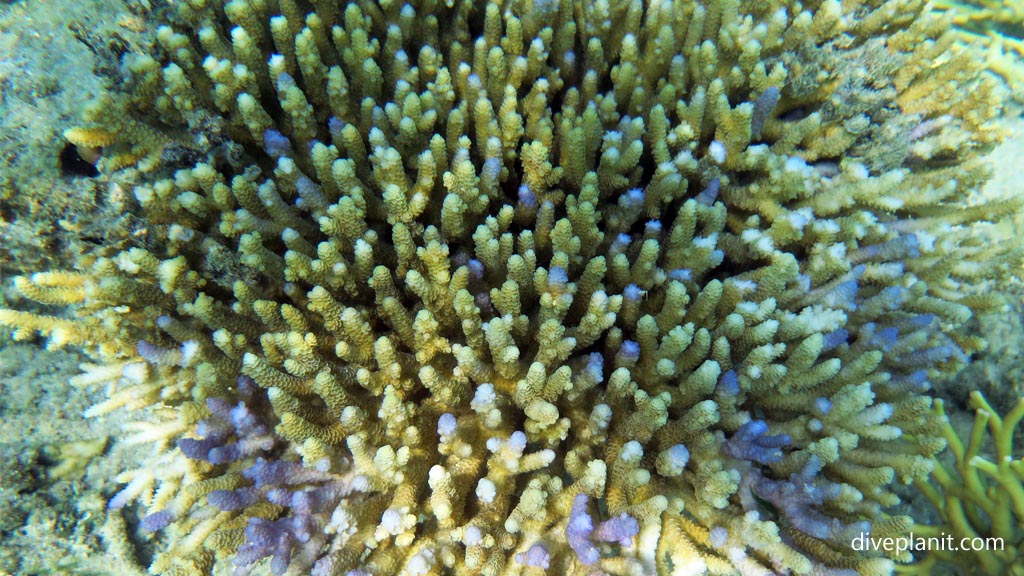 There are some bigger reef fish as you swim further from the beach. This Angelfish seemed aghast that I'd swum out to her part of the reef.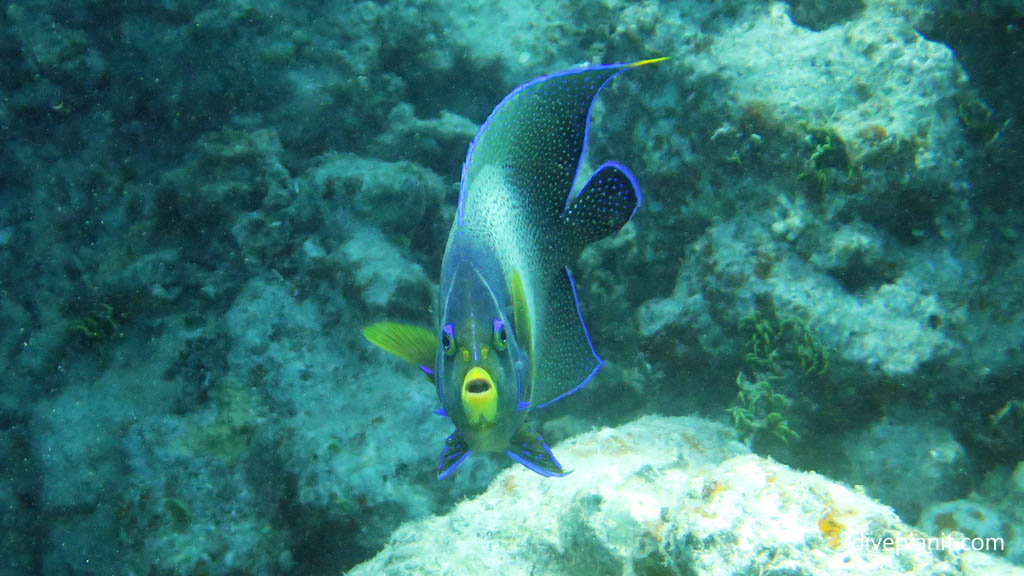 And promptly swam off in disgust.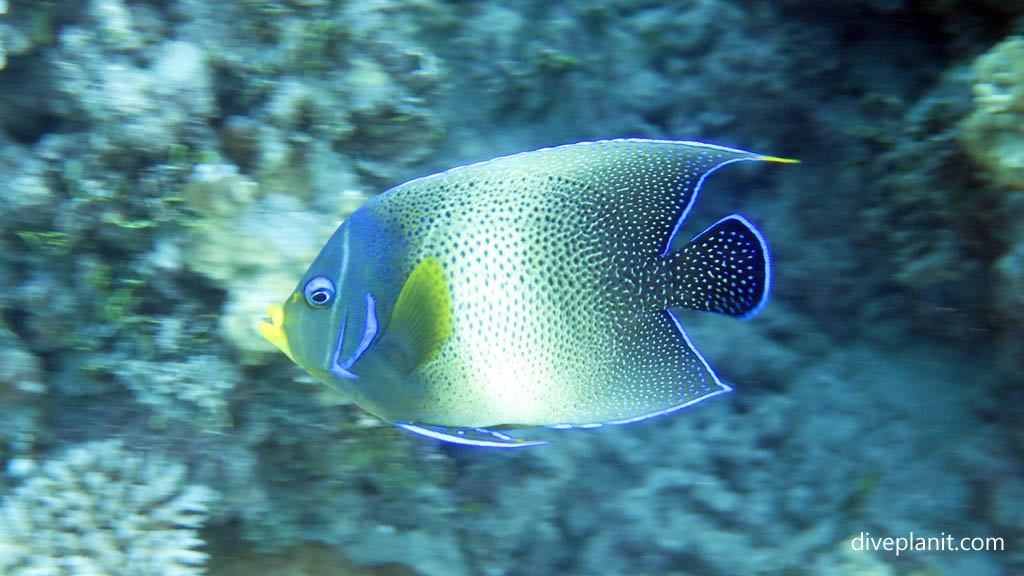 On the way back to the beach I picked up a pilot fish. This guy swam in front of me all the way back, which was a good 100m. I just hope he found another big friend to swim back out to his home of the reef with.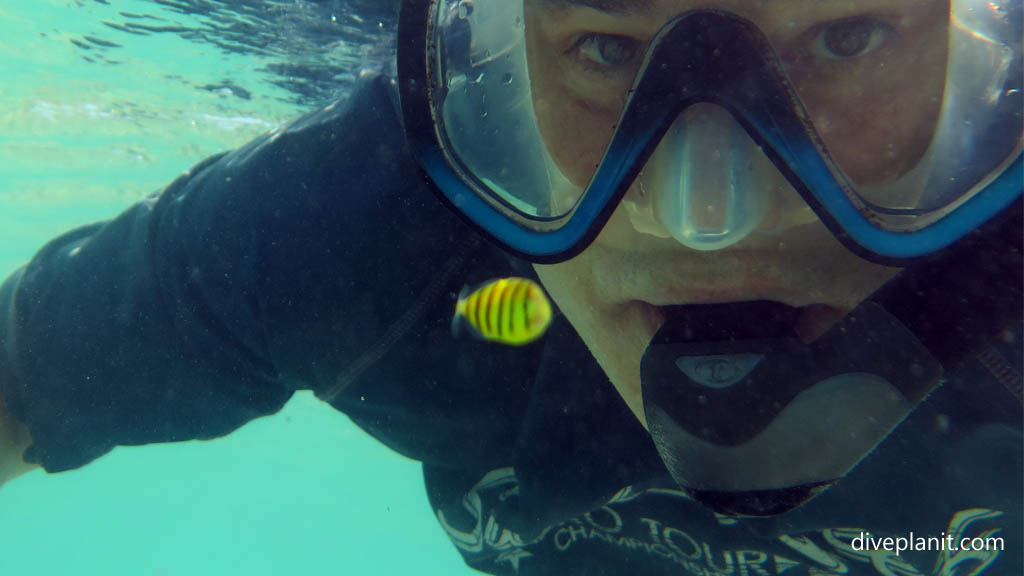 Below is a short video of the newly sunk wreck at Tivua.