Introduction
From a diving perspective, Belitung is known for its large rounded granite boulders and the small reefs around them, plus the wrecks to the west. The island is surrounded by white sandy beaches and the coastline is dotted with smaller and equally picturesque islands. Being just an hour's flight from Jakarta, it's fast becoming a favourite weekender for the busy city folk of Jakarta. As well as diving Belitung is known for its island hopping – one of the most popular activities for visitors. That, the Batu Mentas Tarsius Sanctuary, where you can see tiny monkeys that look like grandmothers, and a visit to Tanjung Tinggi, made famous recently by its appearance in a blockbuster movie.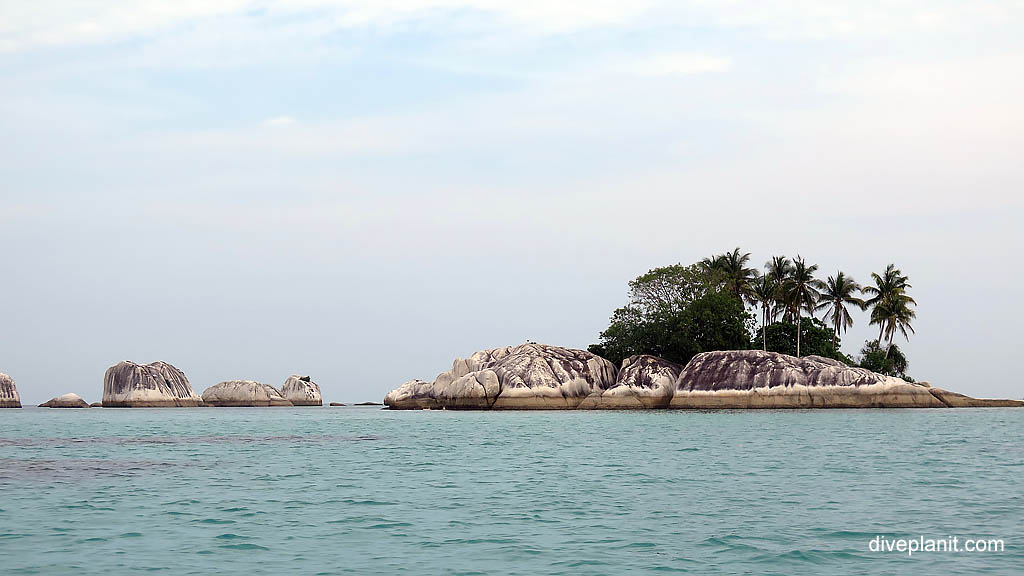 Tanjung Tinggi (Tall Bay) forms a perfect semi-circle of white sand and is framed on either side by large, round granite boulders. It was made famous by a memorable scene in a blockbuster movie called Laskar Pelangi – or Rainbow Troops. The movie itself is the screen adaptation of a best-selling novel, written by a Belitung resident.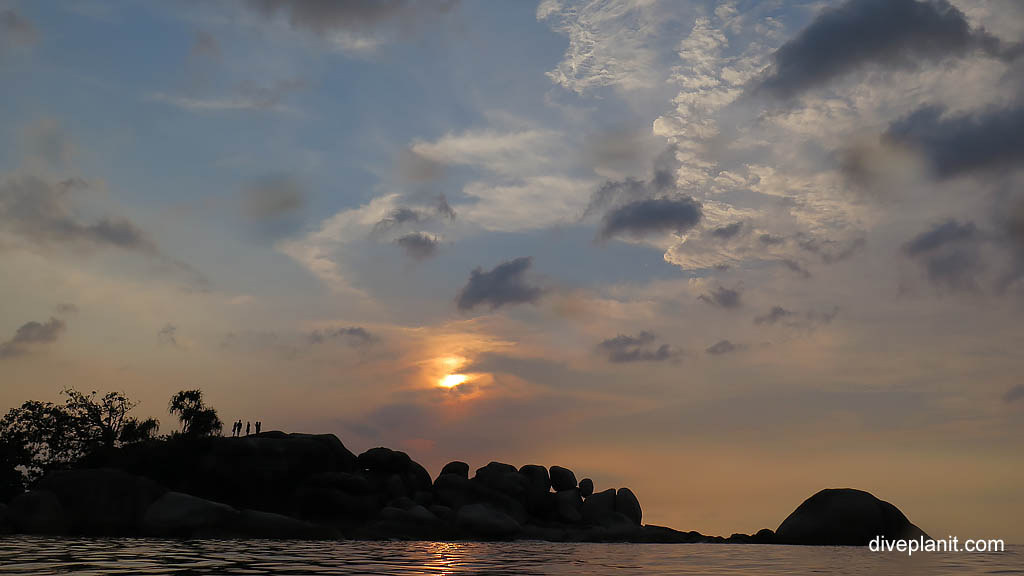 While the island doesn't have Bali's rich and colourful culture, it has an interesting history none-the-less. There is no true indigenous population on the island, the people here are a mix of immigrants from other parts of Indonesia and South East Asia. The island first found its calling as a launching pad for pirates targeting the British East India Company back in the 1800s and is now populated by a mix of races and cultures, with the earliest Chinese, Filipino and Malay settlers presumed to be descendants of those pirates.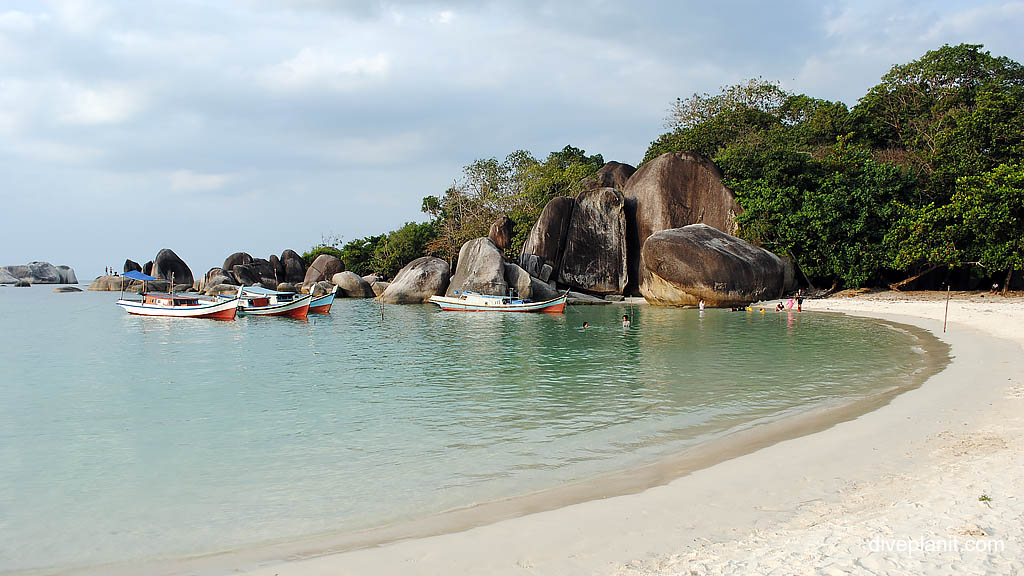 Location
Belitung Island lies off the north east coast of Sumatra, an hour's flight from Jakarta. The main hub of the island is the not-so-bustling Tanjung Pandan (where the plane lands).
There are a number of 3 to 4-star hotels along the beachfront which comes to life at night as the cafes and bars are lit up and the live entertainment starts.
There are several small dive centres on the island and at least one dive resort and they all appear to share resources. We dived with Sofian Syah Lubis and another instructor called Salam, both commercial and salvage divers, certified with CEMAS.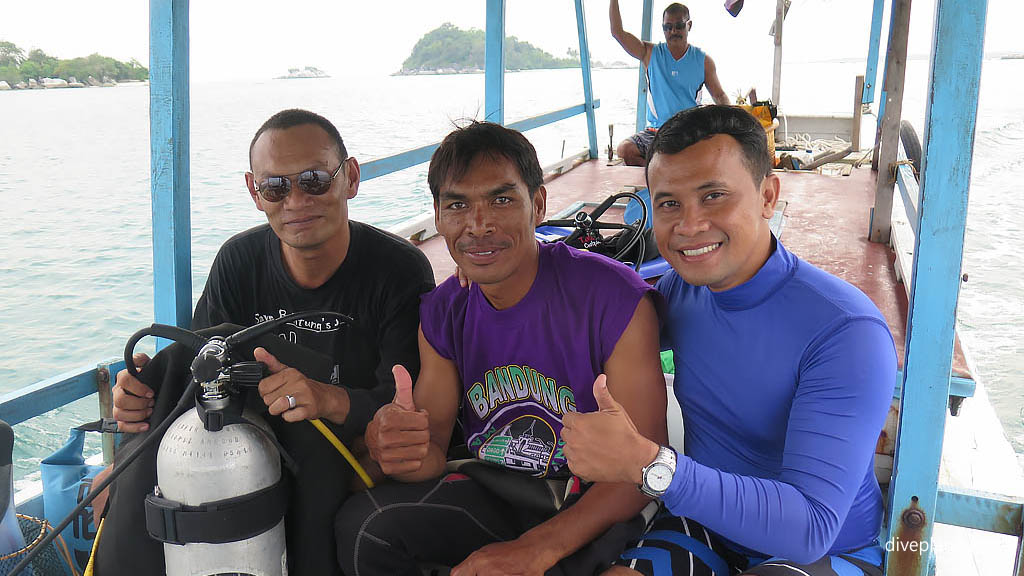 On the side of the island that we visited, (closest to Tanjung Pandan) the normal departure point is the beach at Tanjung Kelayang. From here it's a 5-10 minute boat trip to the nearest dive site.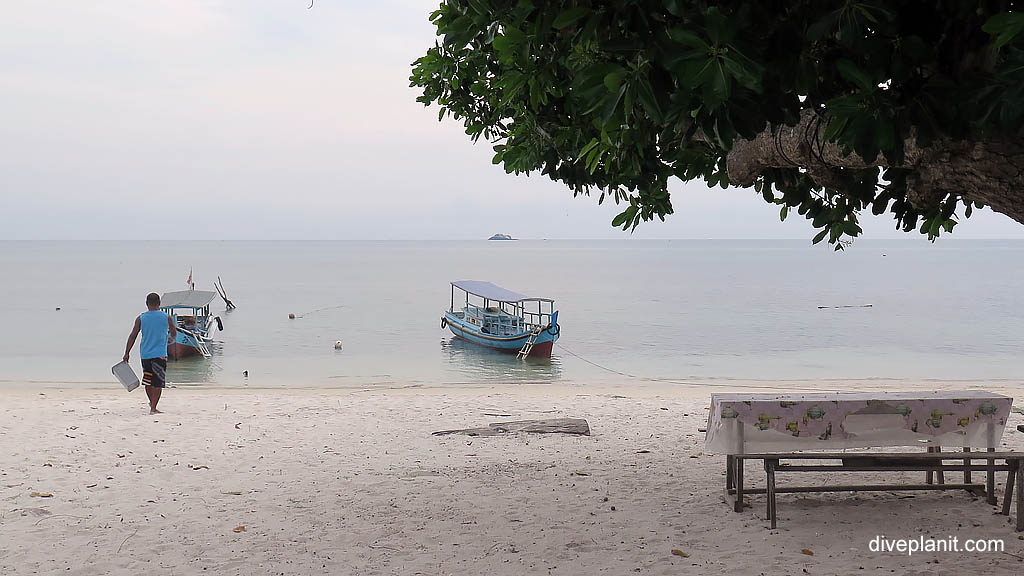 Alternately, you could opt to stay at the eco dive resort on Kepayang Island which has beachfront cabins, quite a few decent shore dives and you can also contribute to their coral planting program and help out with the turtle sanctuary.
Liveaboards
Dive Sites
On the north-east side of the island there are a number of pretty reefs to explore around the largely granite islands.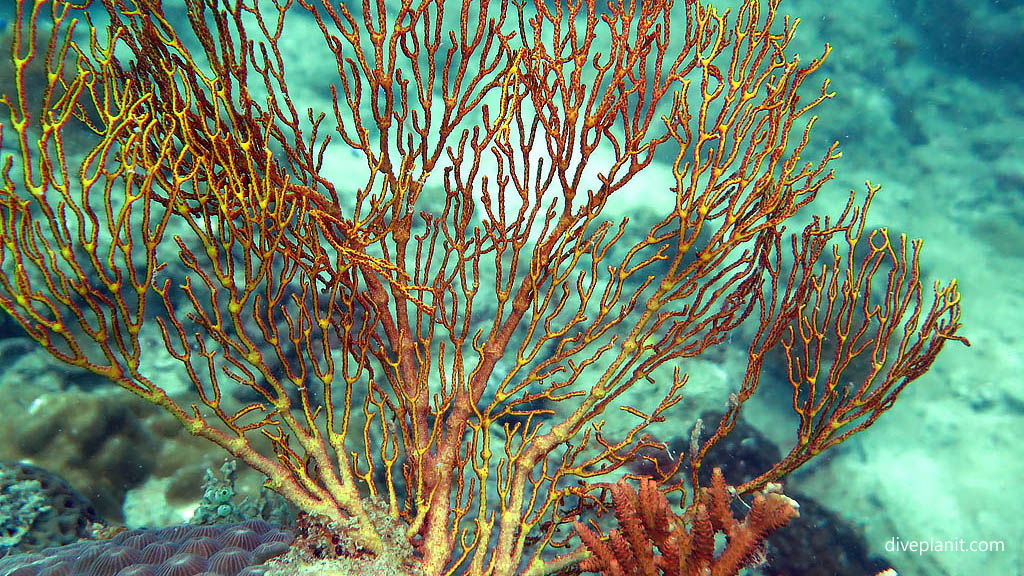 The diving, for the most part, is pretty shallow, with lots of coral gardens and a nice little wreck between Lighthouse Island and Kepayang Island.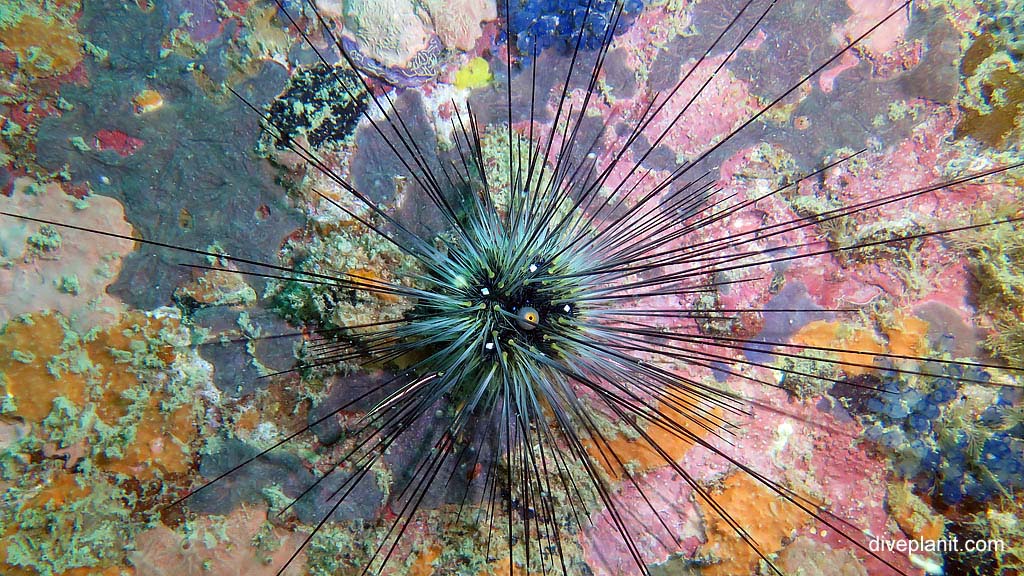 Further west there are a lot more wrecks and the diving is apparently a lot more interesting.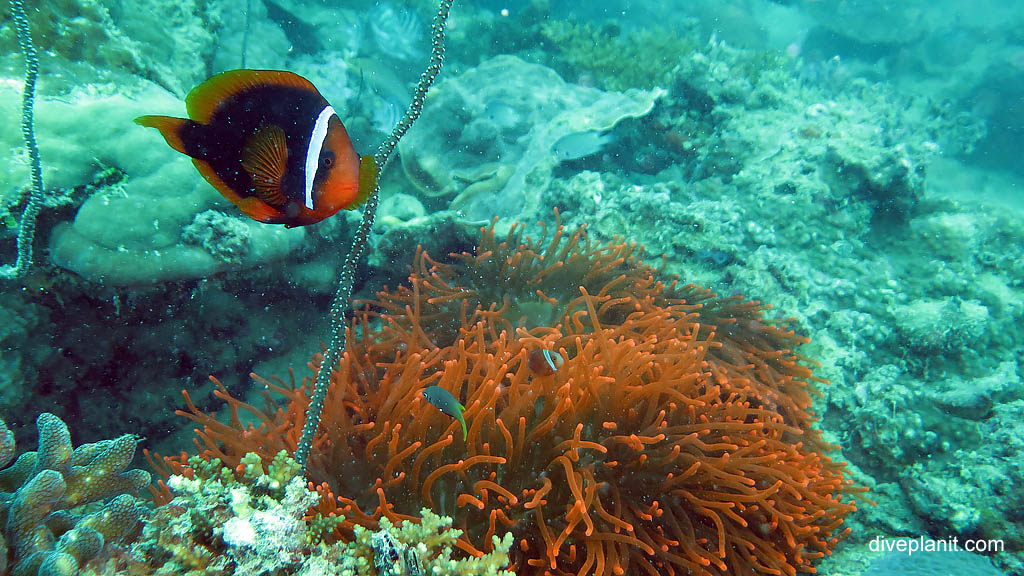 Dive Sites
Where to Stay
Mid Range
There are a few 3 and 4-star hotels to choose from in Tanjung Pandan. We stayed at the Grand Hatika Hotel, directly opposite the beachfront.
Rooms are a decent size with plenty of room for dive gear and there's free wifi in the lobby bar, which serves mainly mocktails to its largely Indonesian and Malay guests. Beer is available, but no wine and the closest I could get to a gin and tonic was a Mojito.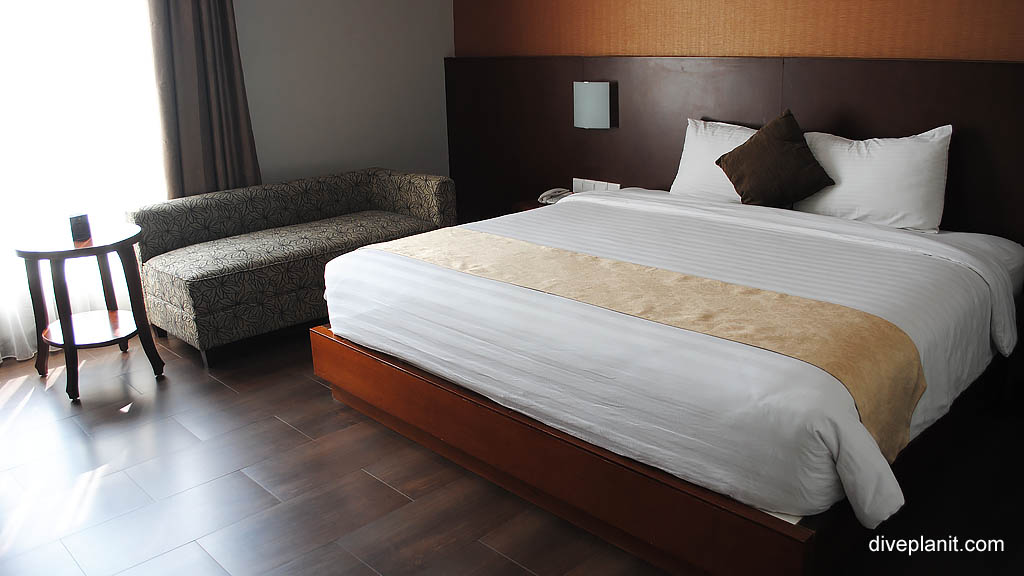 Budget
There are a couple of fantastic budget accommodation options.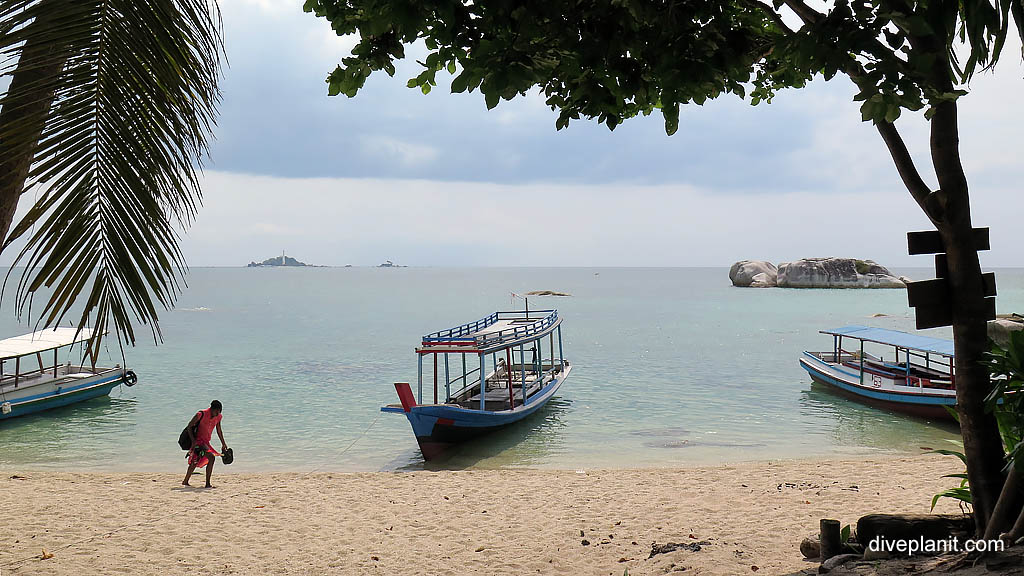 The Kepayang Island Dive Centre and Eco Resort is on Kepayang Island where you have the added advantage of being on the reef with quick and easy access to some great diving.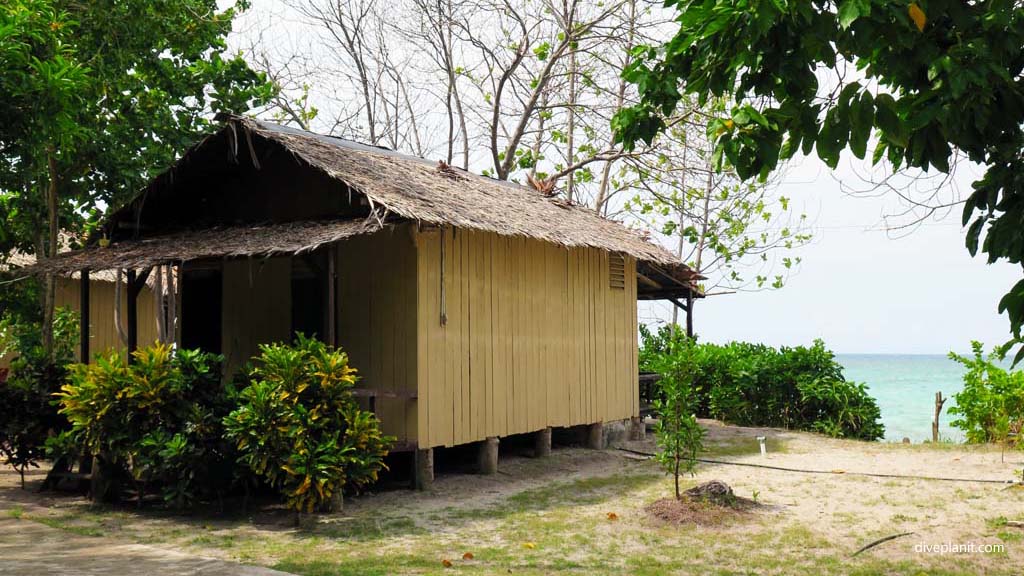 Accommodation is in beachfront bungalows, right behind the turtle sanctuary, where you can also help out with the turtle hatchlings and participate in the coral planting program.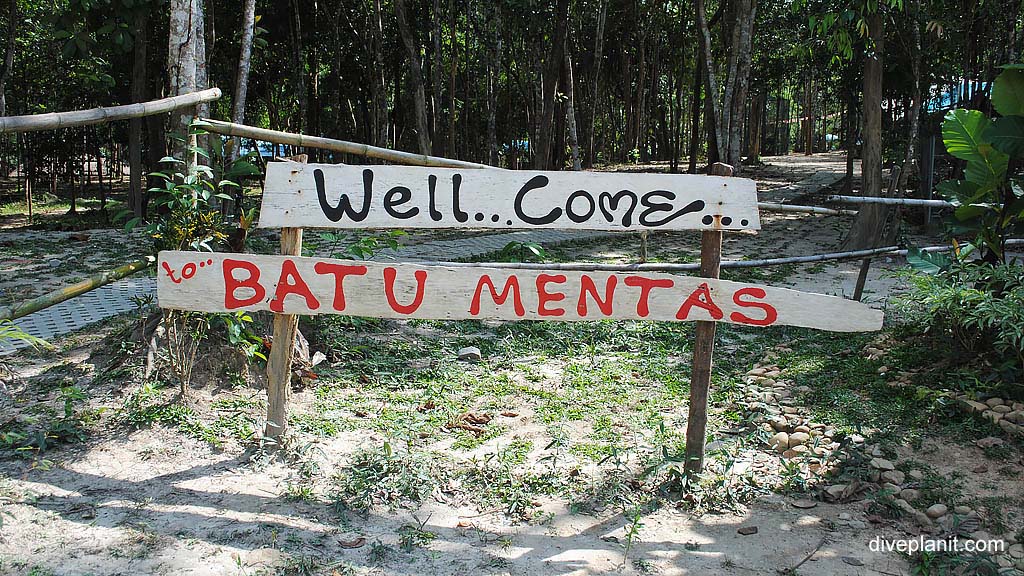 At the Batu Mentas Tarsius Sanctuary you get to stay in tree houses and take part in a range of adventure activities including tree top walks and white water rafting.
Where to Eat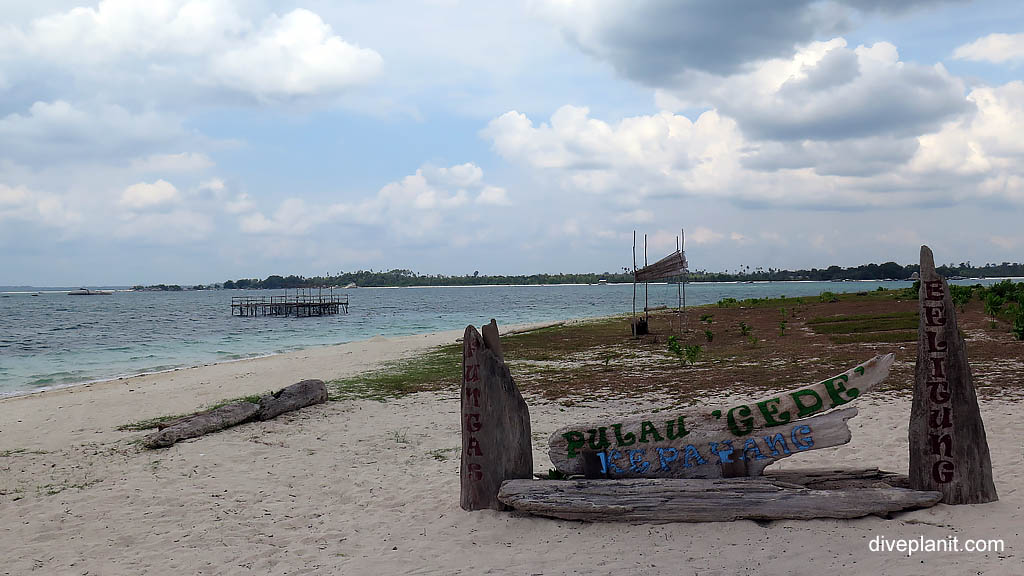 The warung on Kepayang Island is a great place to stop for lunch while island hopping (or diving).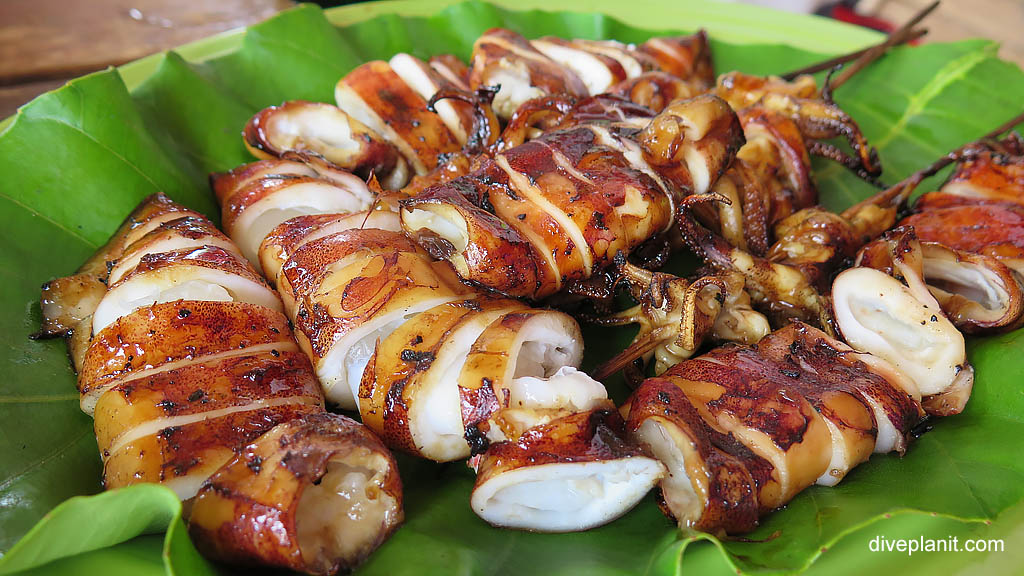 You'll be served a range of fresh seafood, caught this morning, barbecued while you wait and served with a local favourite: banana fritters and taro chips.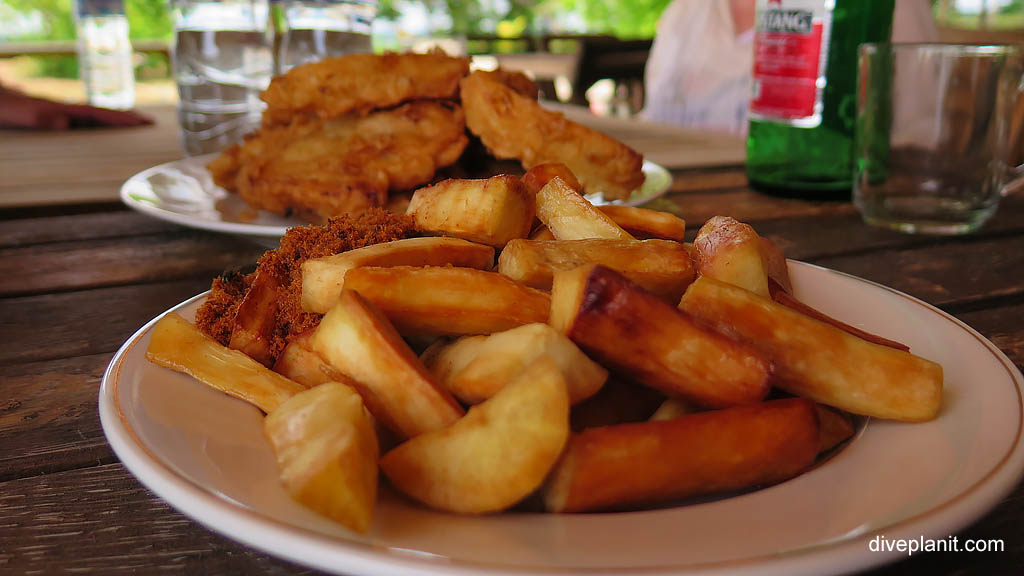 At Tanjung Tinggi there are a few little cafes (warung) selling seafood, noodles and nasi goreng. Be sure to grab a chilled coconut here to drink as you watch the sun set.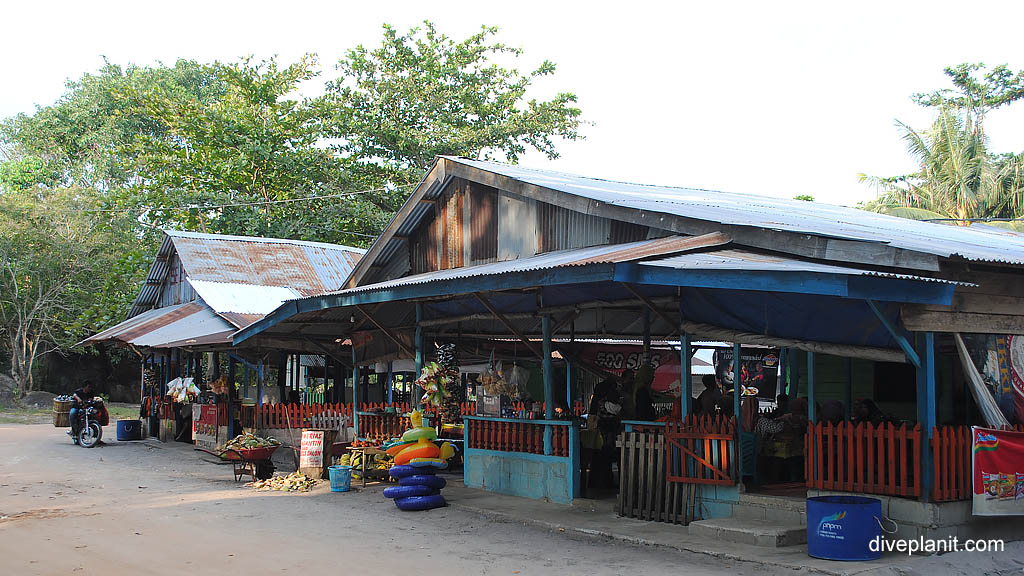 In the centre of downtown Tanjung Pandan i a wonderful little restaurant called Timpo Duluk, serving authentic local food, served traditionally in a sort of Risstafel format.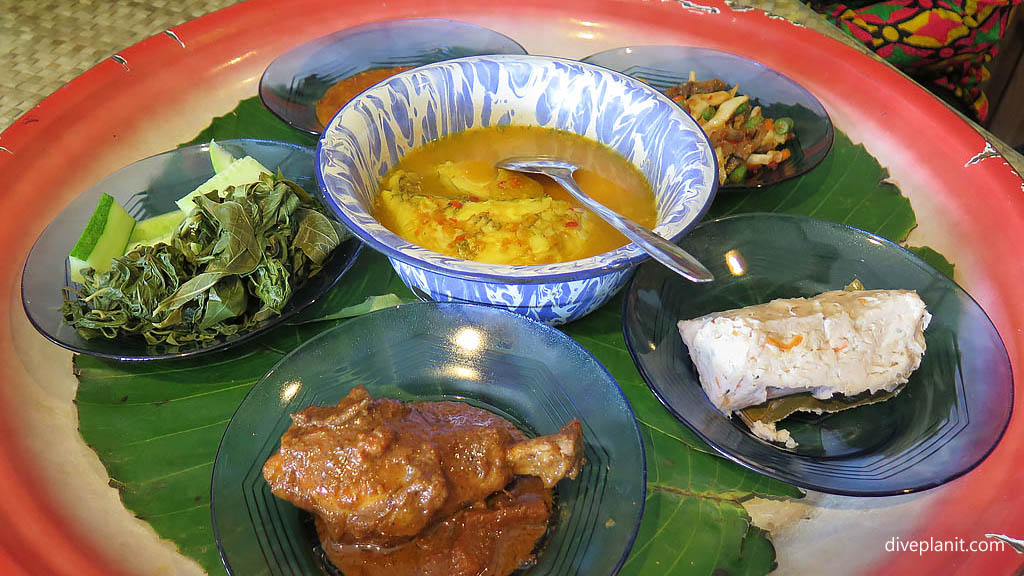 Definitely worth a visit or two. It's clearly very popular, with guests writing their compliments on bamboo accessories hanging on the walls.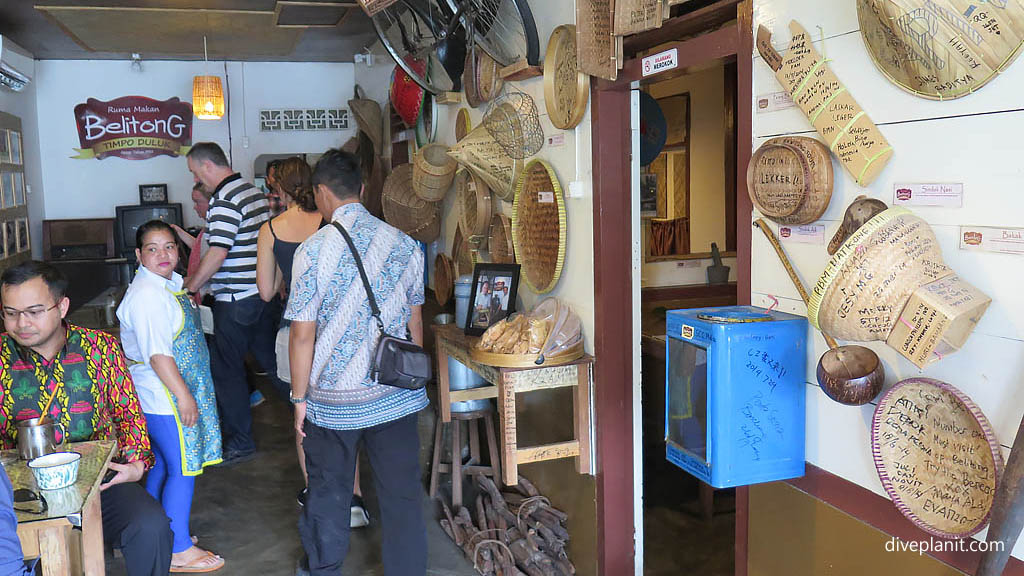 How to Get Around
There are taxi services and the hotels can provide transfers, but the best option to explore the island is to hire a car or a scooter.
Other Activities
Swimming, snorkelling and messing about in the water.
Being surrounded by white sandy beaches, there's plenty to do if you like getting wet.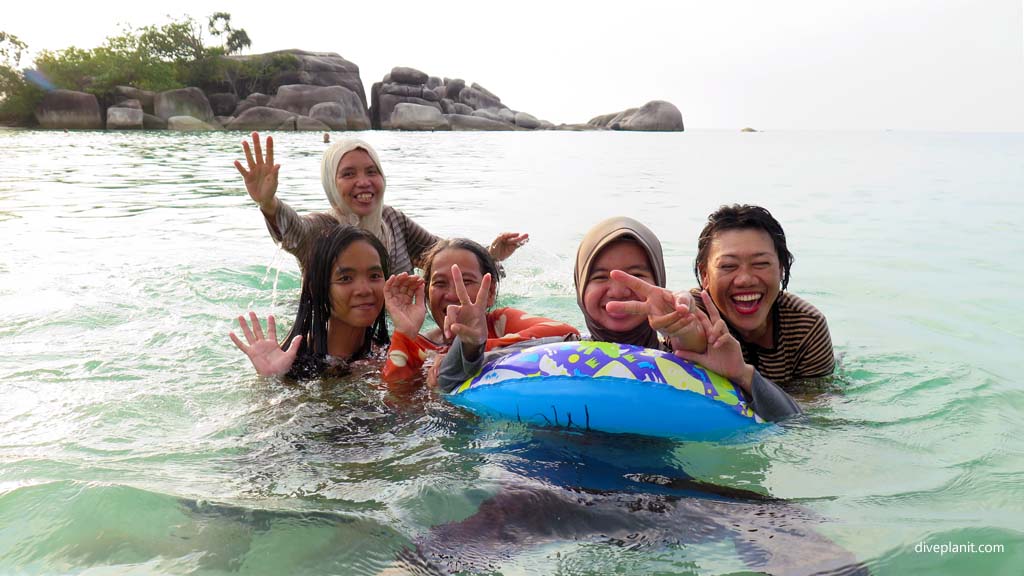 There are all sorts of floatation devices available for hire on the beach at Tanjung Tinggi and Tanjung Kelayang.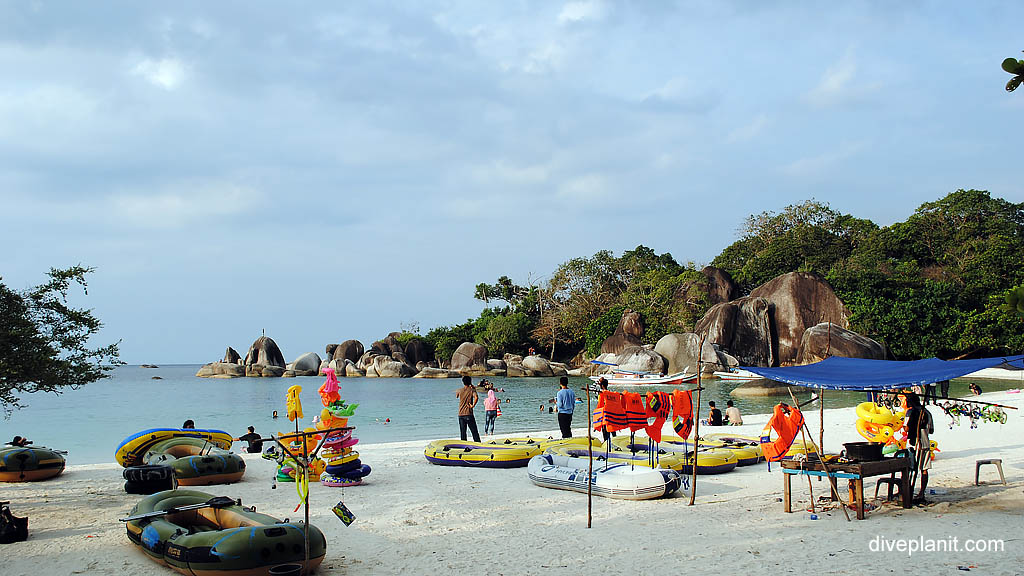 The water is clear and shallow, with virtually no current and no surf at either of these beaches so even the non-swimmers are safe.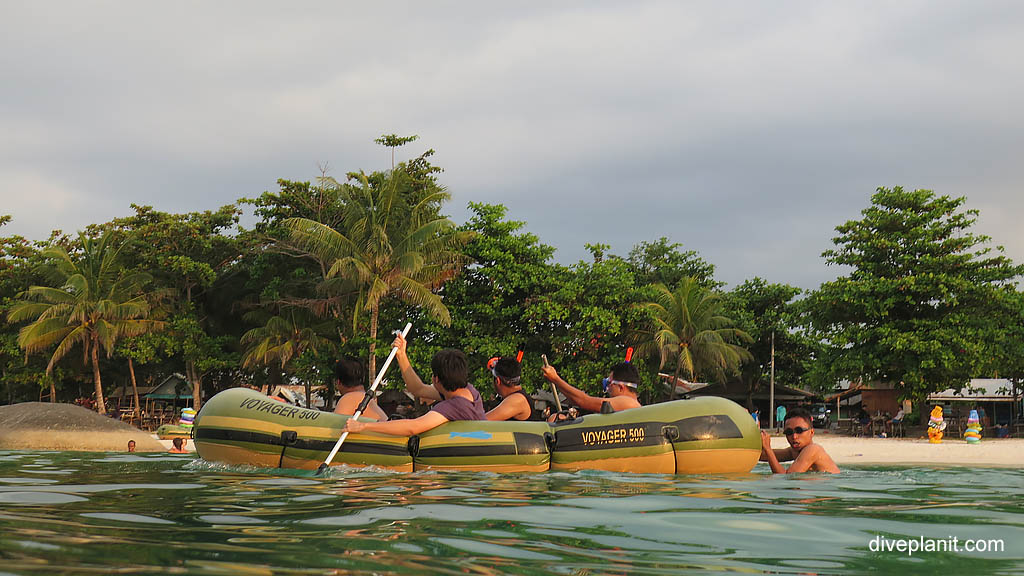 Island Hopping
Some of the tiny islands surrounding Belitung Island are ridiculously photogenic, so it's well worth taking a day out to photograph them.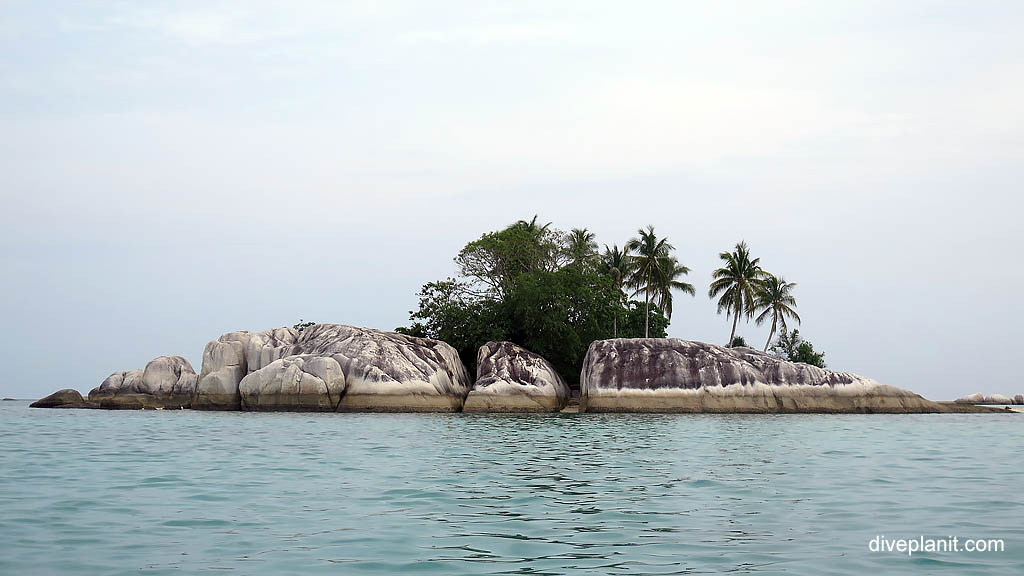 Boats depart daily from Tanjung Kelayang and lunch is usually provided.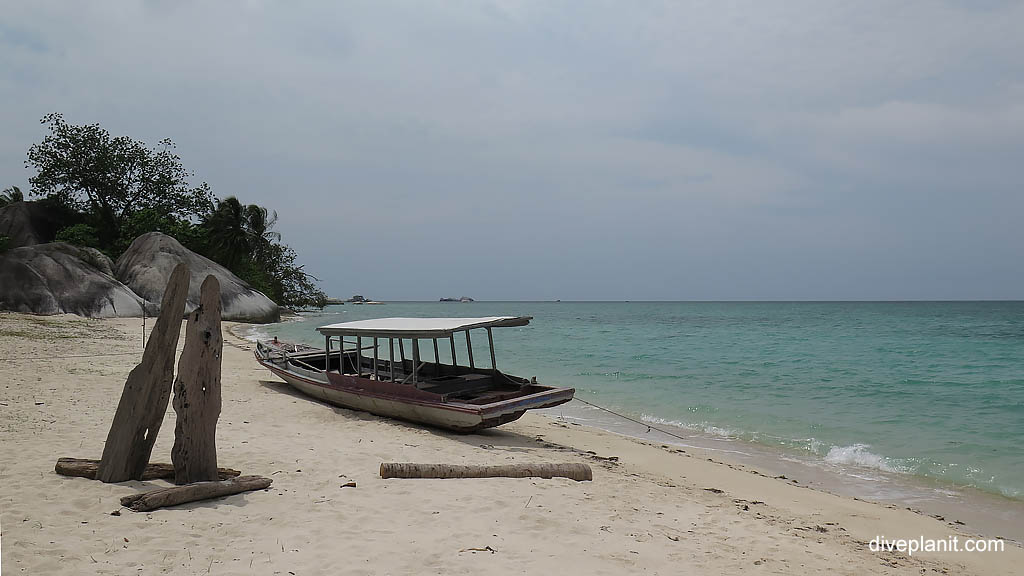 Kepayang Island Turtle Sanctuary
There is usually an option to visit Kepayang Island for lunch on an Island Hopping Tour and it's well worth walking through the lush rainforest interior to the sanctuary on the other side.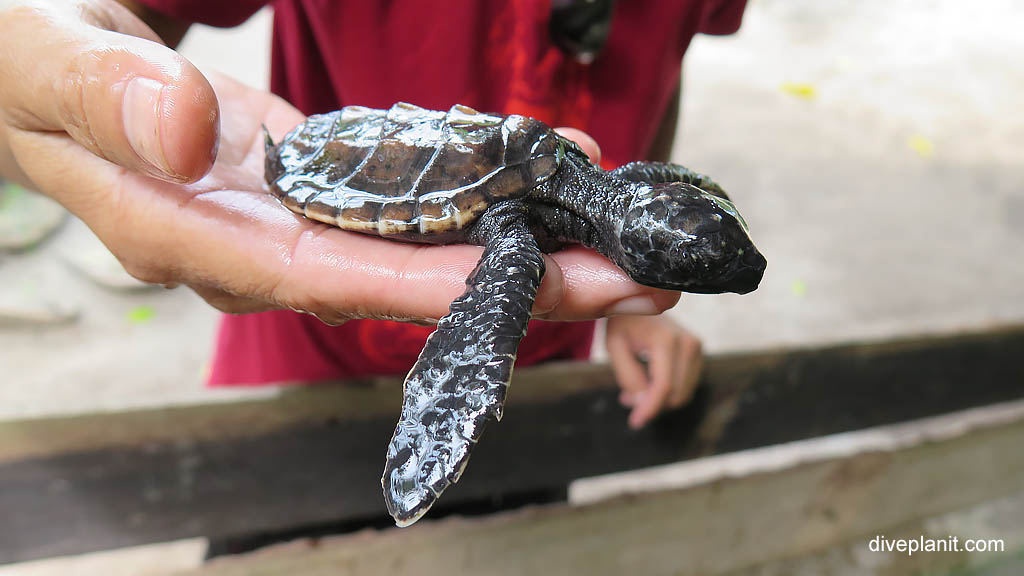 While you're here, see if you can participate in the coral planting program. You'll get to put your name on a piece of coral reef and when you get home you'll be sent updates (with photos) of how your little coral has grown.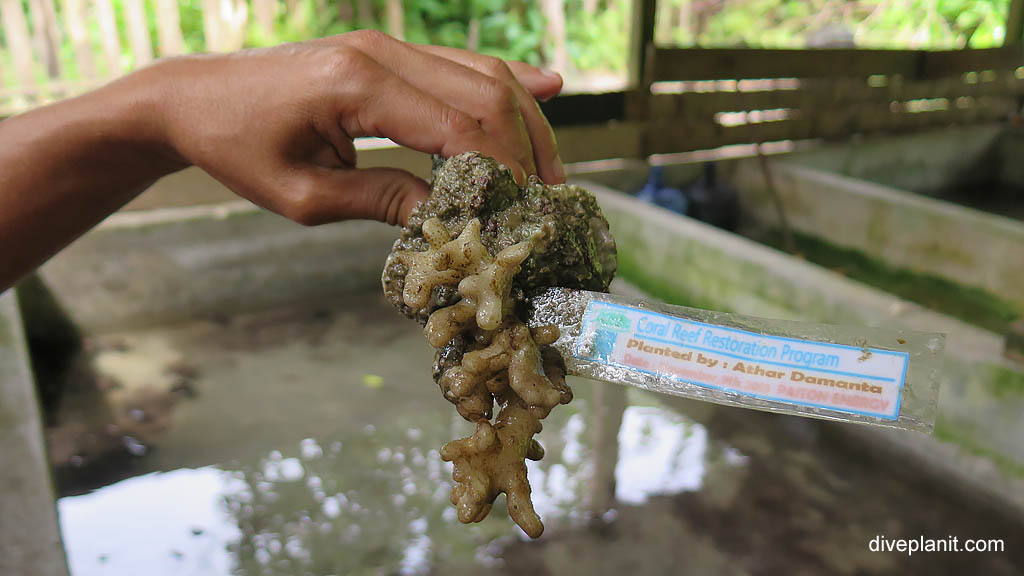 Batu Mentas Tarsius Sanctuary.
Belitung Island is one of the few places in the world you can see one of these tiny little monkeys.
Highly endangered (thanks mainly to the growing palm oil plantations here), the research undertaken here (funded by tourism dollars) goes some way to conserving the surrounding rainforest.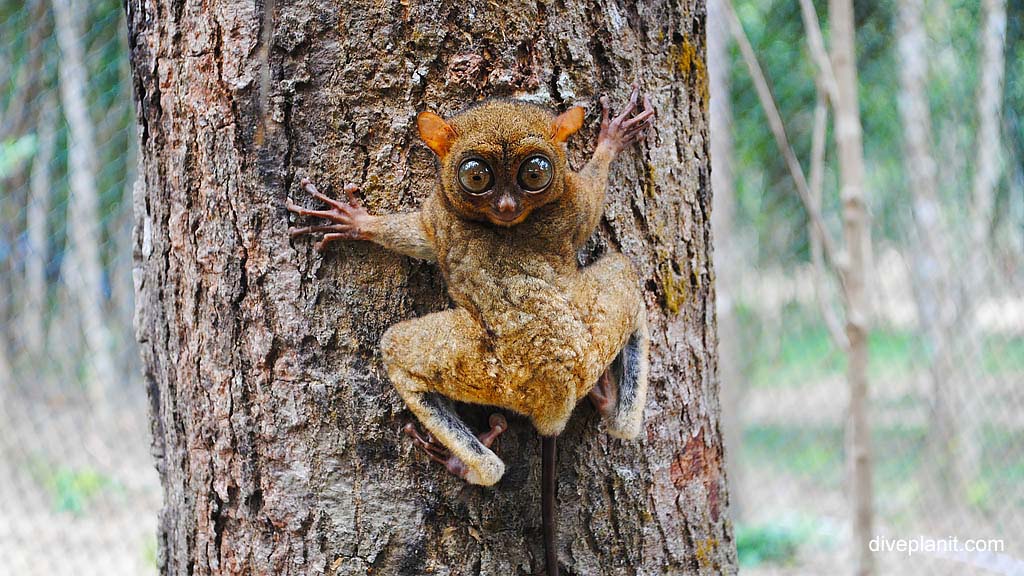 Getting There
Garuda flies daily from Jakarta and there are budget options with Sriwijaya and Citilink (Garuda's budget domestic service). Six flights in total are available each day.
Pricing / availability enquiry