Site Overview
Site Type:
Scenic Reef with lots of soft coral
Depth:

Top: 5M

Median: 12M

Bottom: 22M

Location:
Bangka Island is off the northern tip of North Sulawesi, about a 2 hour boat ride from Thalassa Resort
Description
Sahaung (also spelt Sahaong) is a small island on the southern tip of Bangka famed for soft corals, and generally pristine marine environment. A site less dived, it is one of the best dive sites in the North Sulawesi region.
Here's a short video of what you can expect to see diving Bangka Island, North Sulawesi.
Bangka is renowned for colourful soft corals.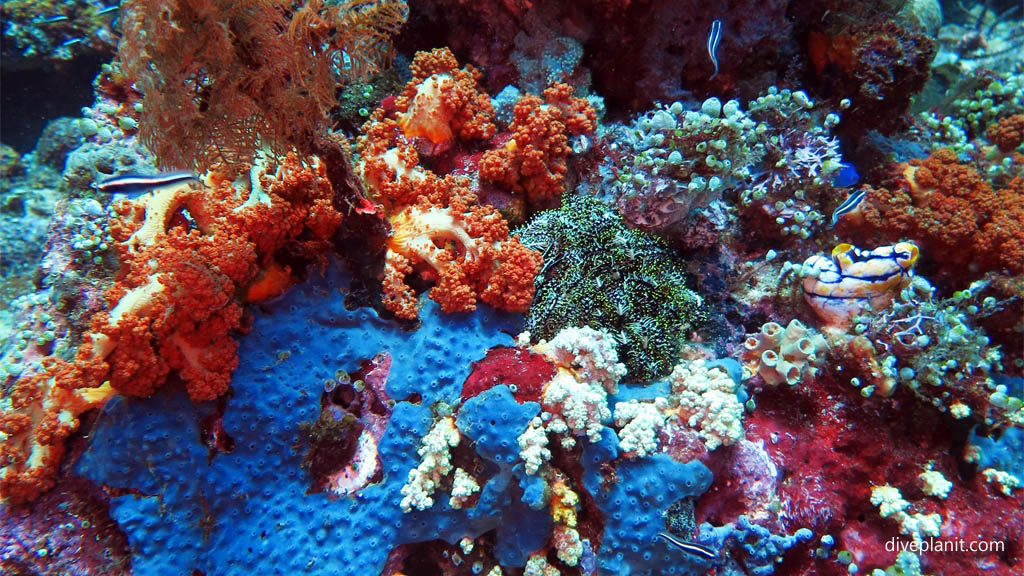 And that makes it a perfect environment to see lots of non-typical other stuff.  It seems to have an unfair share of sea stars including this 'biscuit star'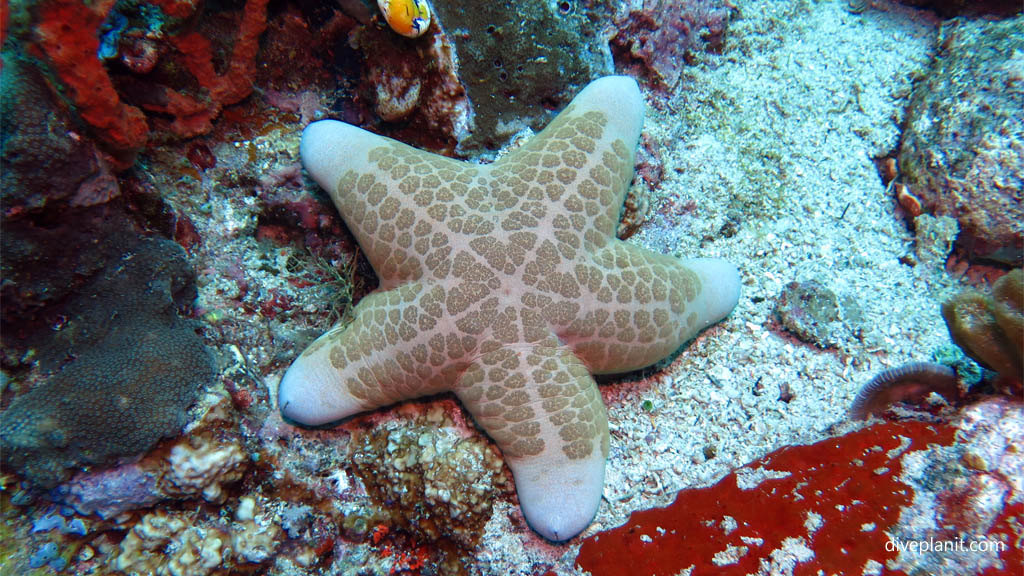 The (very chilled) pale pink starfish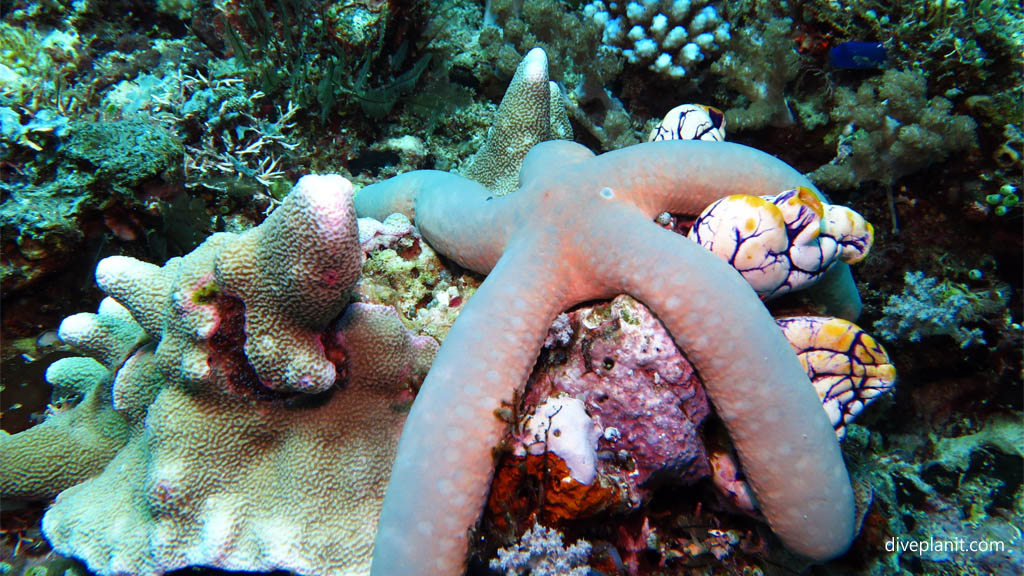 The mottled red starfish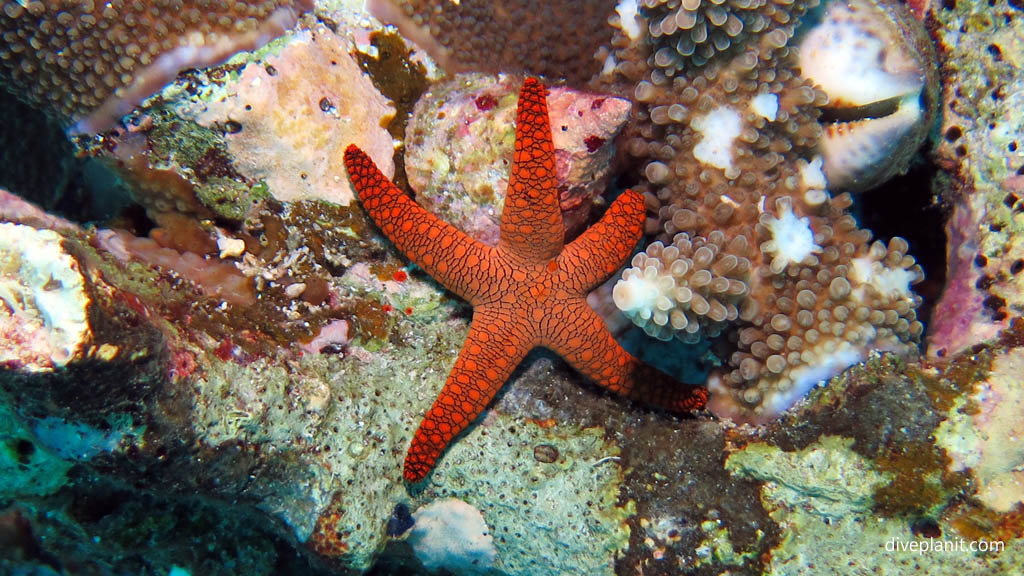 And the Heffernan's starfish.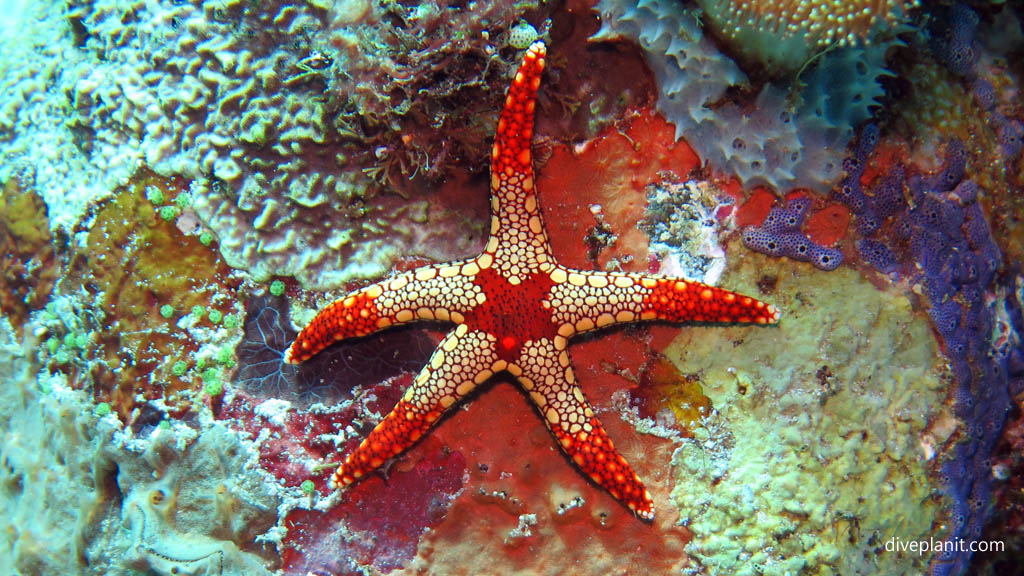 It's not just soft corals, there are also large sheets of acropora,
All the hard coral is in great condition.  Here's a 'Bonsai tree' of acropora with scalyfin for scale.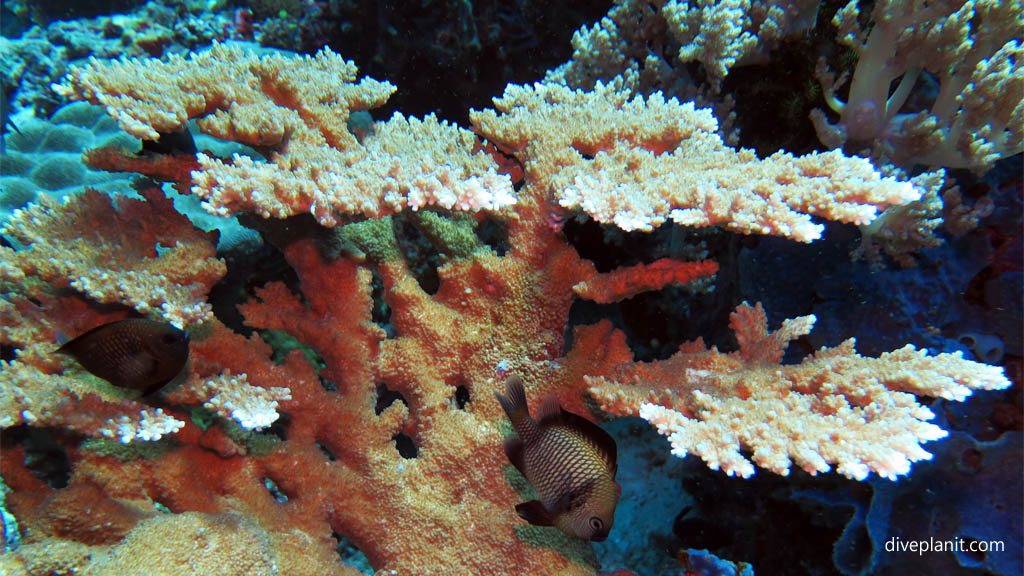 Every kind of nudi is also represented- even the geometric chromodoris, but just don't ask me to name them all!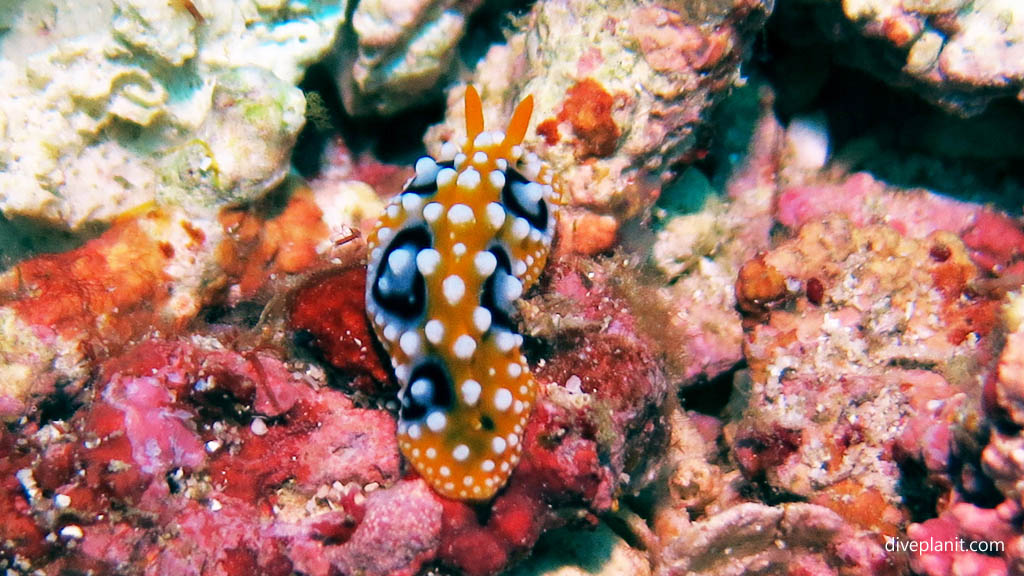 And our expert guide Ranti from Thalassa Dive Resort found us this polyclad flatworm on the back of a sea cucumber.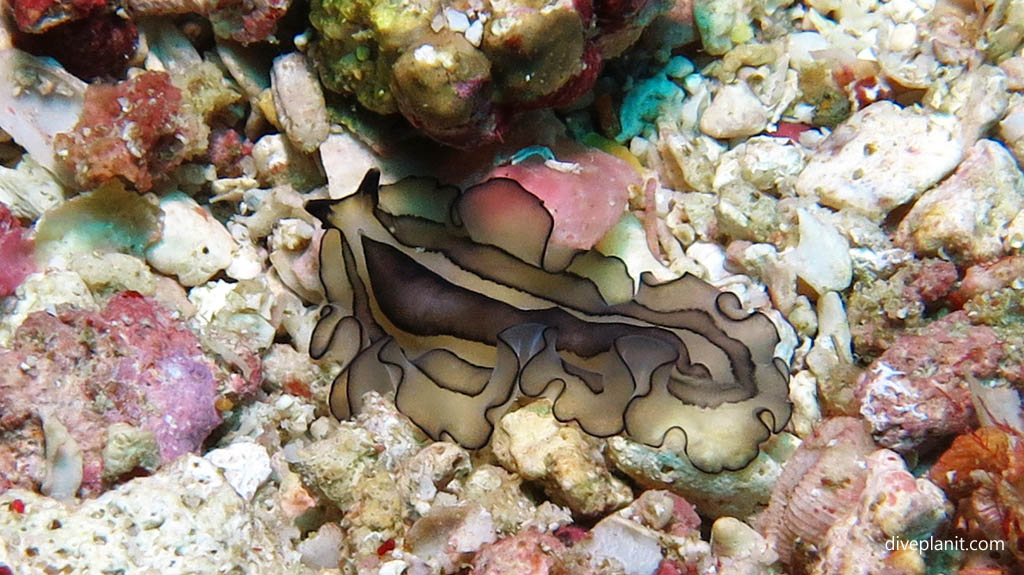 There are so many kinds of soft coral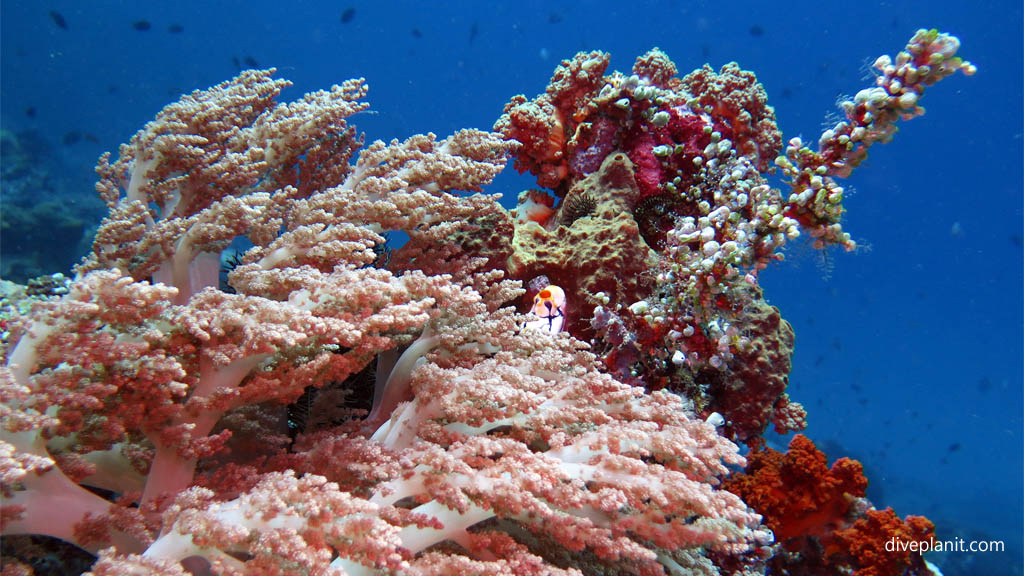 But the pink and red ones stand out most vividly.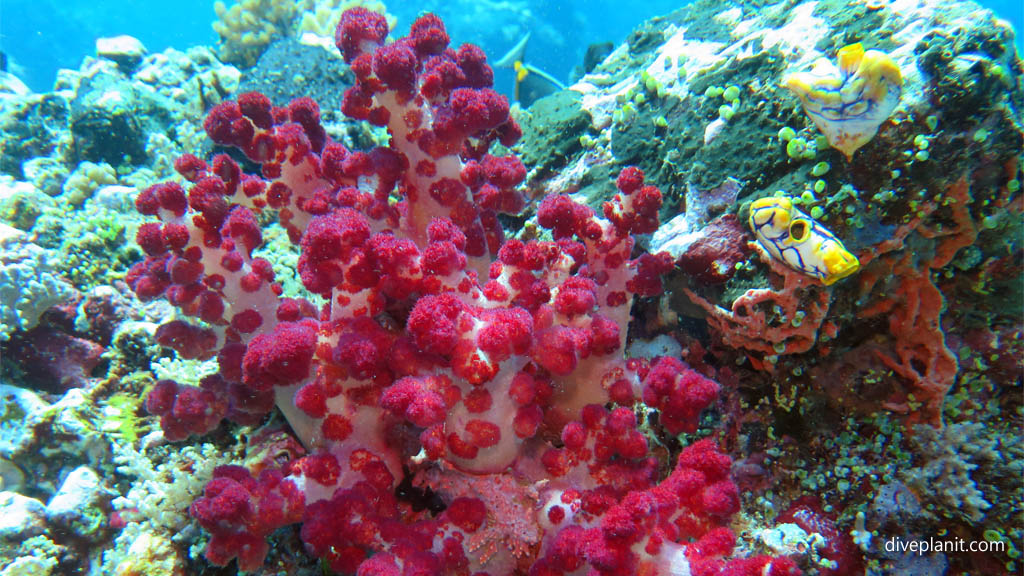 There are also lots of juveniles, like this striking Rockmover wrasse,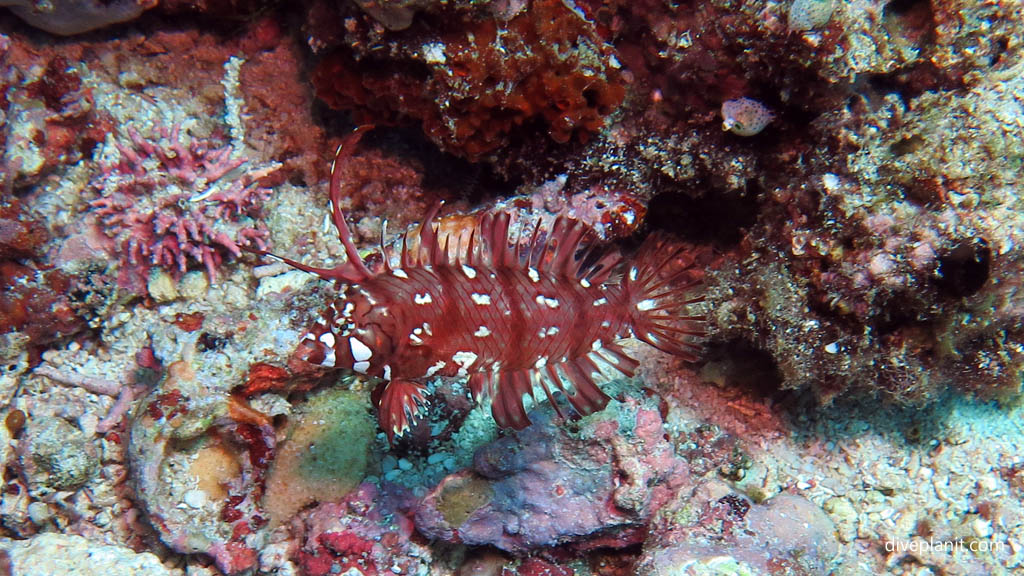 And sub-adults like this striped sweetlips.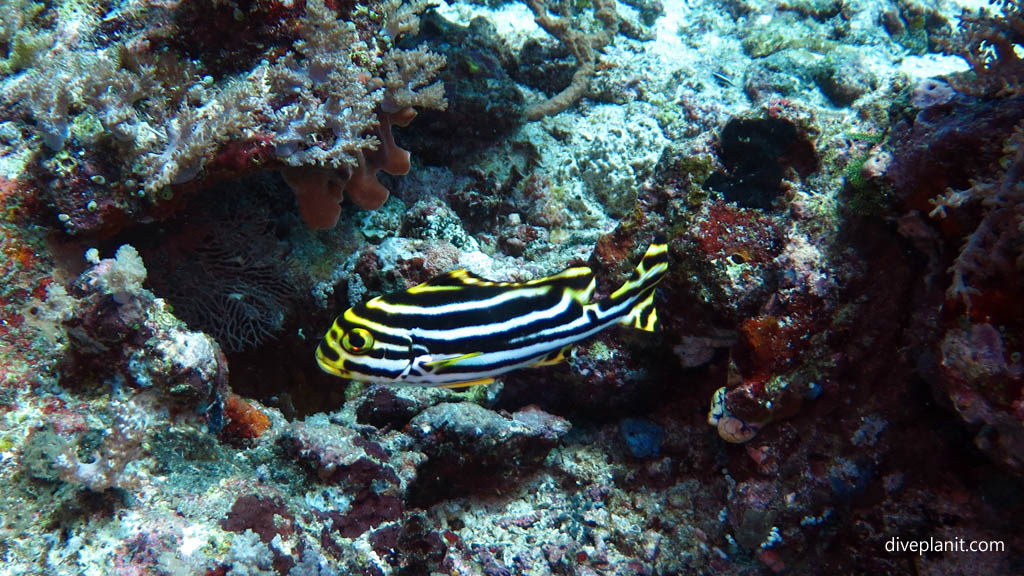 There are also stacks of seaferns and featherstars.