Site Overview
Dive Centres
Site Type:
Scenic drift along a reef
Depth:

Top: 5M

Median: 18M

Bottom: 26M

Location:
Runs across the northern coastline of Nusa Lembongan
Diving Lembongan is quite different from diving Nusa Penida and much more relaxing. Often done as the third dive of the day, on the day trips from Bali. The reef shelves at about 30-40° from 5m of water within 50m of the shoreline, to as deep as you care to go. This video of diving Lembongan SD illustrates how the shelving works, and that the best stuff is always between the 12 – 18m zone.
All the usual reef fish are present.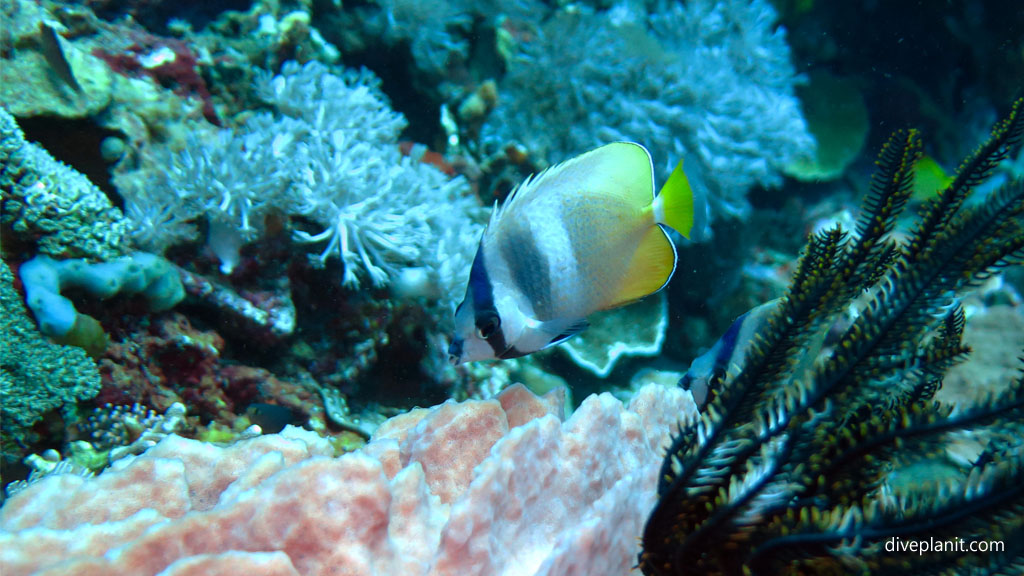 We limited the dive to the 15-22m zone where all the best stuff is to be seen anyway.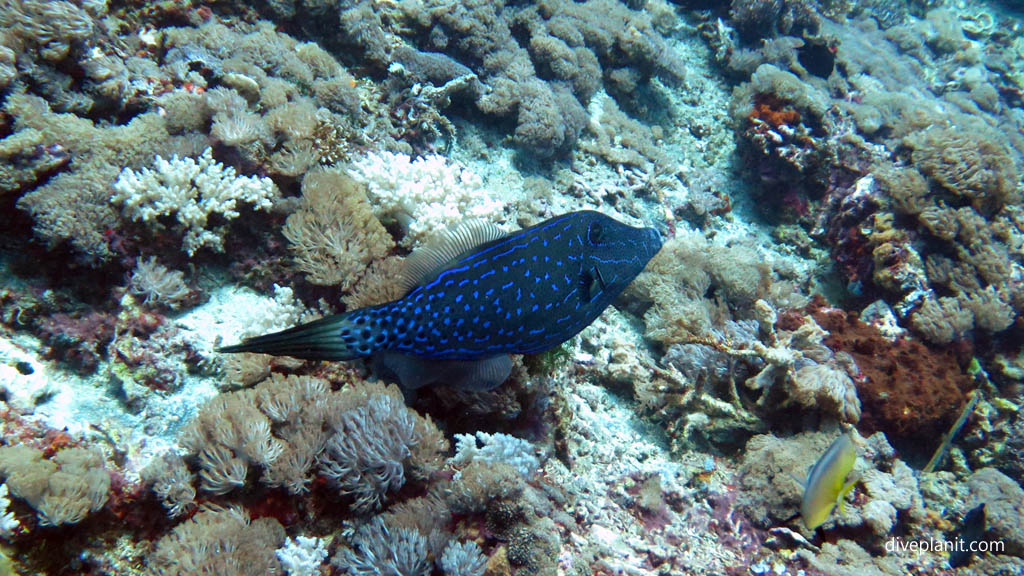 The current, like all currents around Nusa Penida, is variable, ranging from just about bearable carrying you off the reef, through to, acceptable flowing diagonally along the reef, to practically zero, where suddenly you find you have to fin to actually get anywhere – which can come as a bit of a surprise!
The coral is large and in great condition.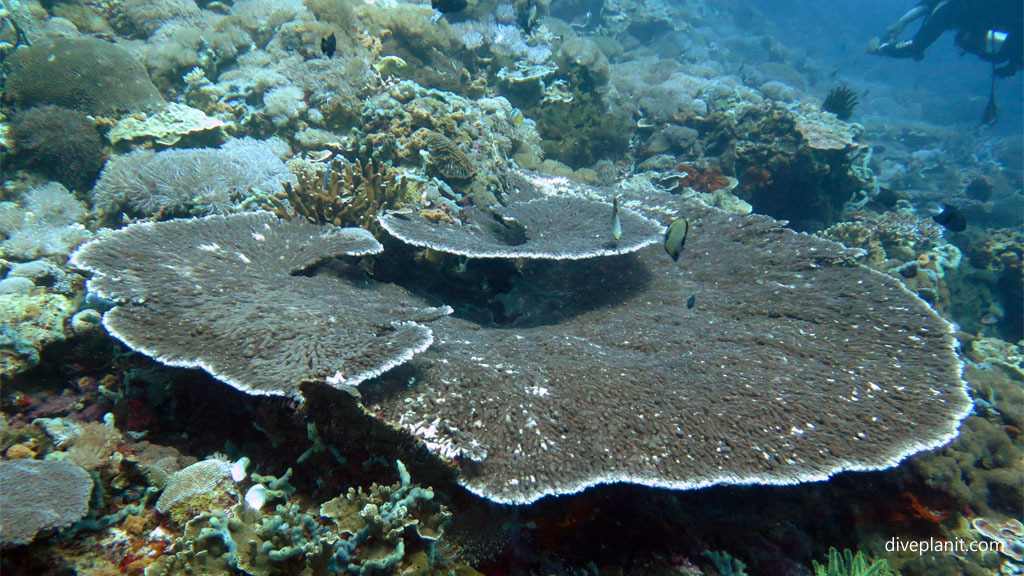 There is a variety right throughout the dive from large plates of acropora, to vases, tubes and lots of soft coral scattered in between.  It houses all manner of reef fish from big nosed unicorn, down through angels and butterflies down to anthias and damsels.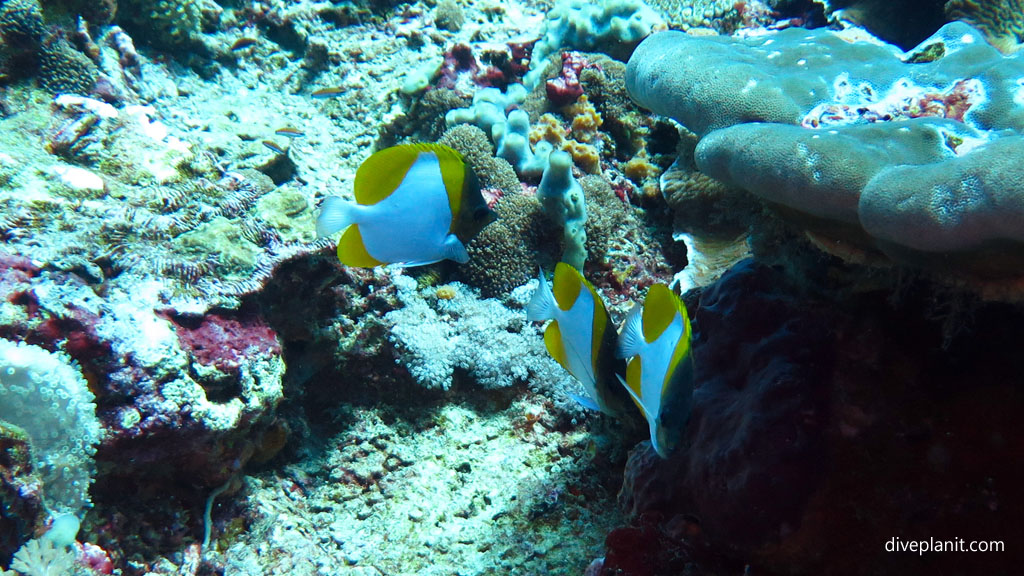 Right in the middle of the dive I found a small group of unmistakable squarespot anthias – living proof that either God or nature – depending on your point of view – has a robust sense of humour.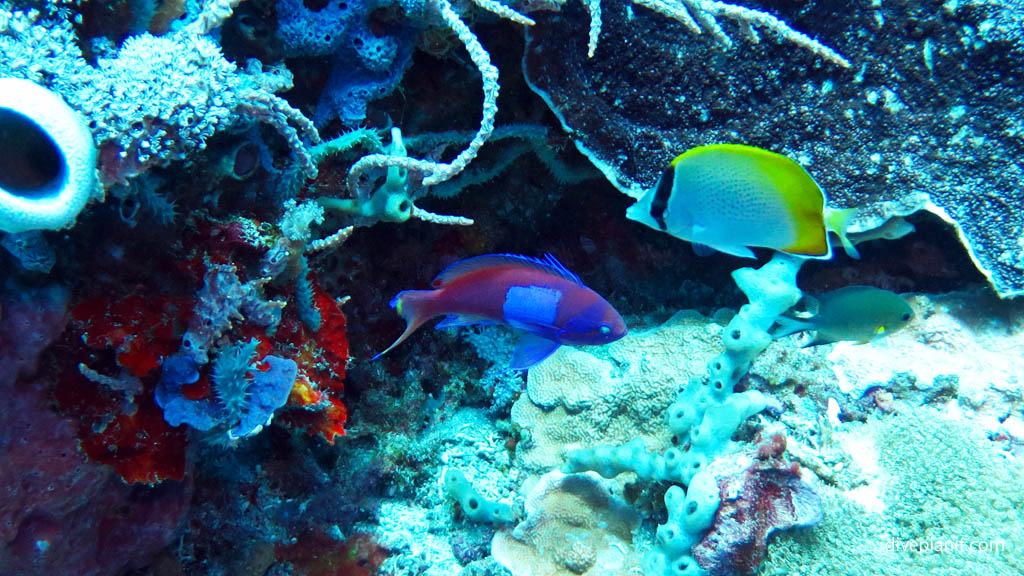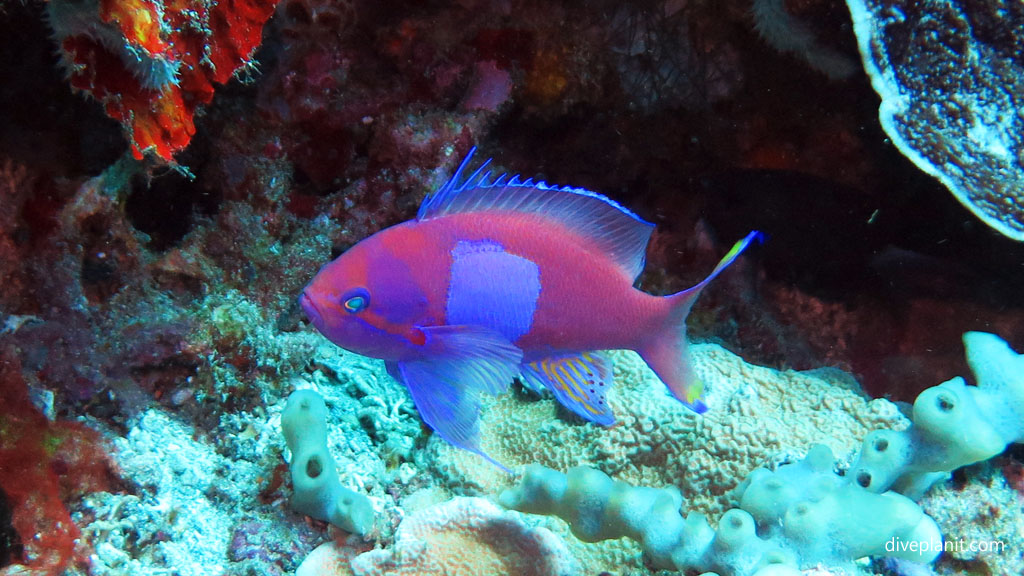 There are also lots of black saddle Tobys who patiently sit beneath a ledge waiting for the big black shadow to depart, so that they can get on with their business – whatever that could possibly be. And their mimics – who don't – which is a dead giveaway.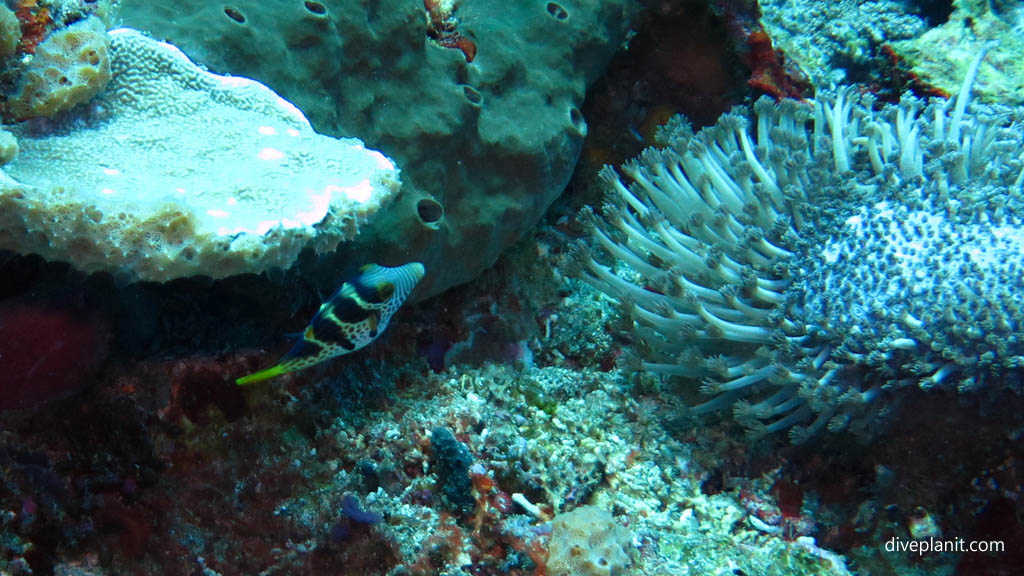 It is one of those dives where it pays to sit totally neutrally buoyant, move your limbs and fins as little as possible, and carefully drift with the current and ride the surge.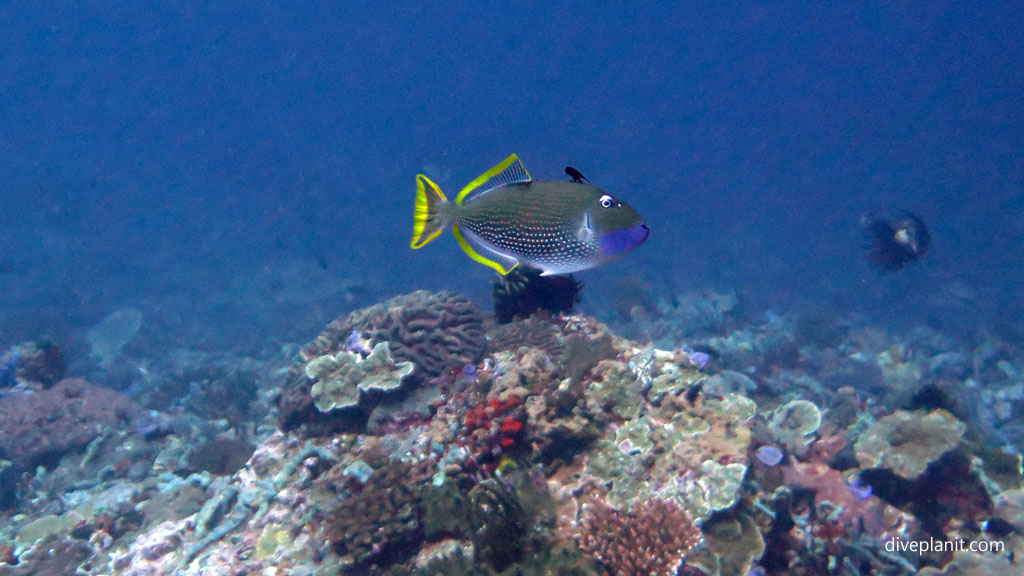 This will give you your best chance of observing the reef as it operates, and occasionally you'll even have some inquisitive fish coming up close to check you out.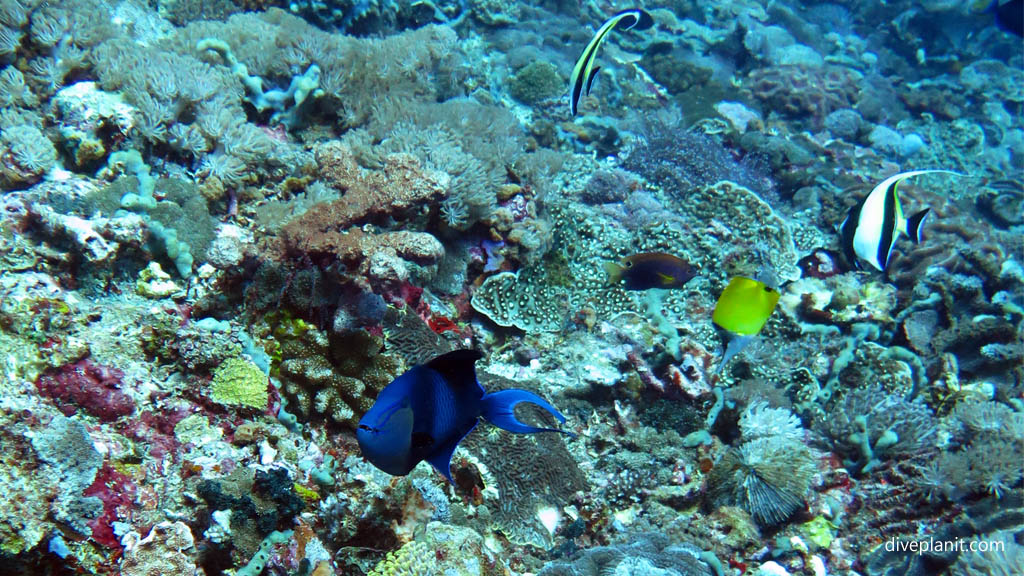 I'm always impressed with what nature comes up with. People could spend years in a ceramics class and still not produce anything half as good as what nature produces without blinking.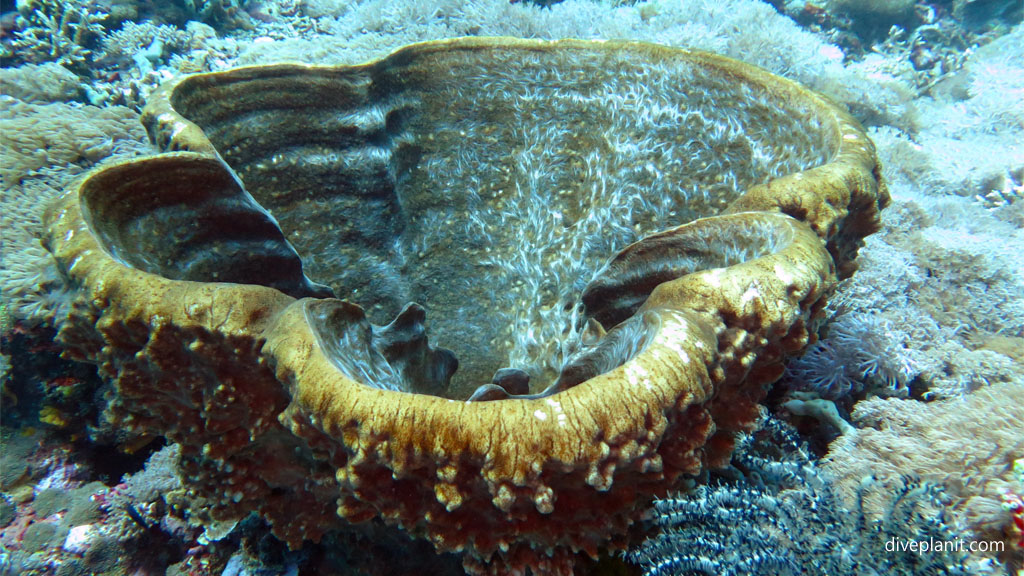 Likewise, we'd think this is a fossilised tree stub – but no – it's one of nature's originals.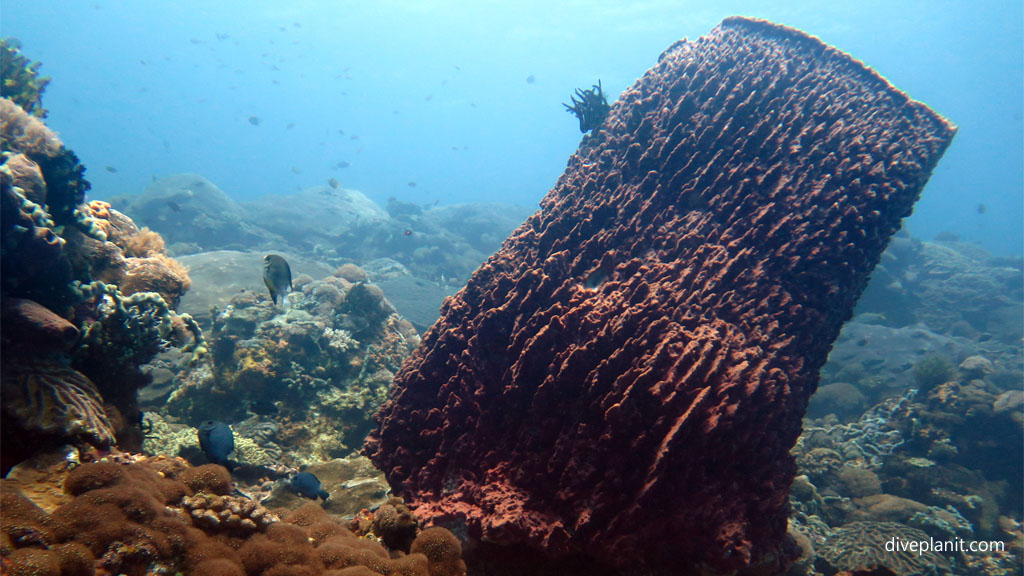 Oh yeah – and there are nudis.  There are always Nudis in Indonesia – even if they're only little Phyllidia Varicosas.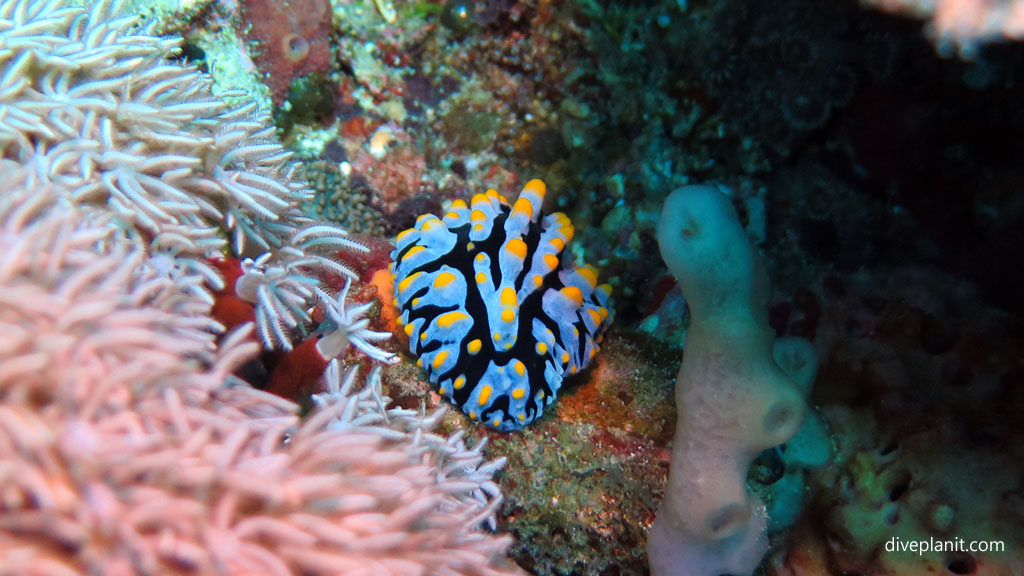 We dived this site with Pulau Dive and Boat Charters from the Rhino 1.