Site Overview
Site Type:
Mega fauna – Mantas
Depth:

Top: 5M

Median: 22M

Bottom: 28M

Location:
In the easily accessible north of the National Park between Komodo & Siaba
Description
Well known as a site where you're likely to encounter Mantas, Makassar Reef is a shelving site, with a base of broken coral fragments as per the picture below – and usually – a ripping current. It is possible to snorkel this Makassar Reef, but you would have to choose your moment and have boat cover in case the current picks up.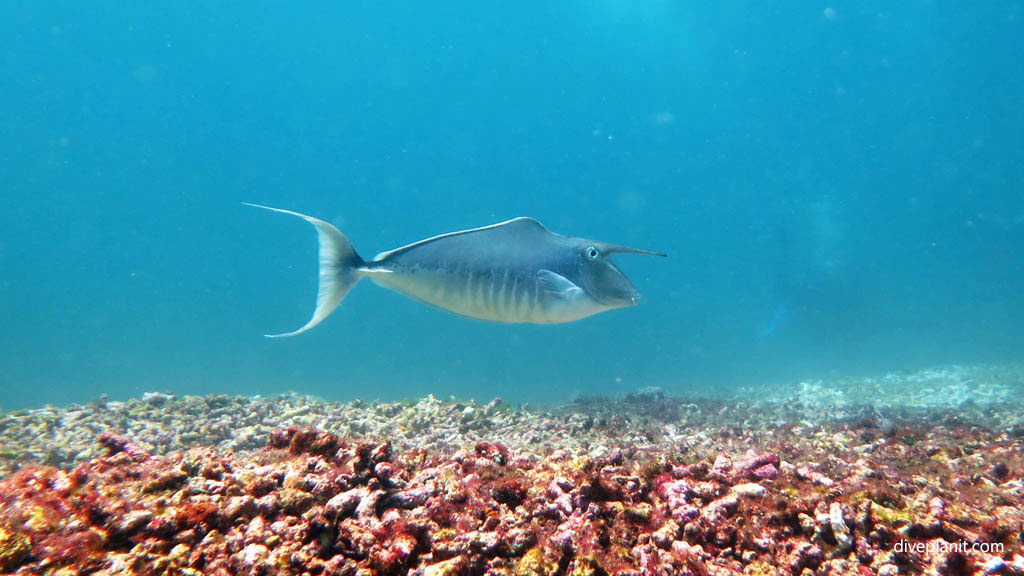 As a dive you can start shallow, but you are typically at the mercy of the current. On the bottom the broken coral means there's very little to hold to, and the little colourful bommies fly by.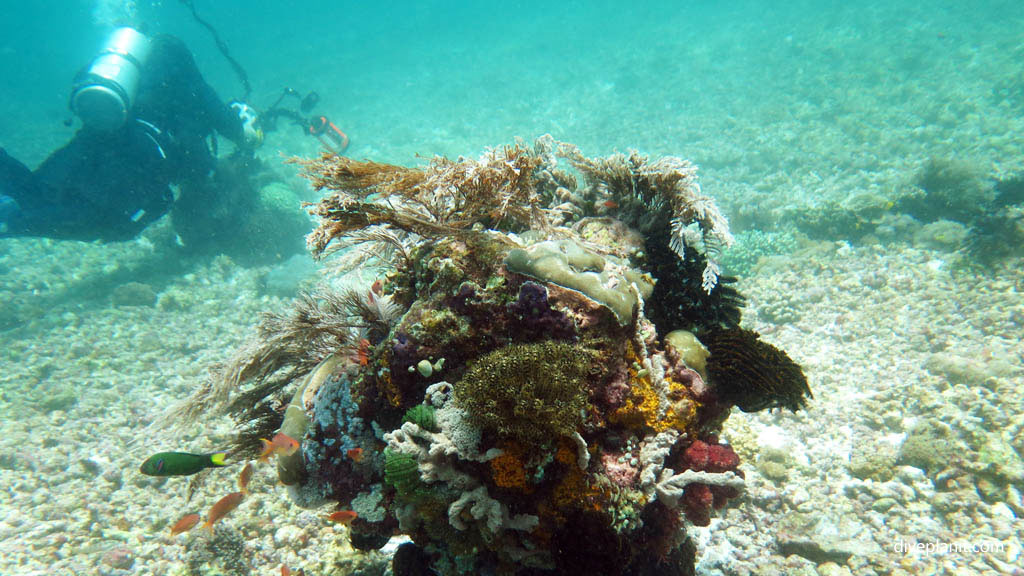 The whole point of the exercise into to encounter one of the bigger bommies, as that's where the mantas hang out to be cleaned by the medium sized fish – typically butterflyfish.
The challenge, of course, is that the mantas are facing into the current, holding steady against it, before they eventually head off into the current. Whereas as a diver, you're heading in the opposite direction – flying along with the current.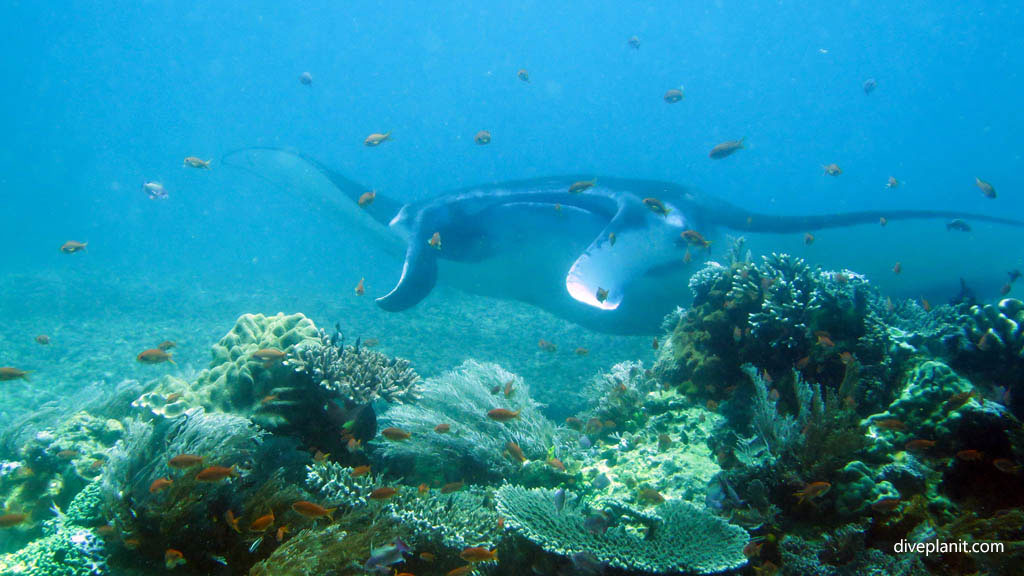 Usually the dive guide is at the front – spotting, and three or four of you are trailing behind, just with in sight – and if you're smart – fanned out just within sight of each other to maximise the limit of visibility.
Once the manta is spotted, there's a lot of ting-tinging on tanks, and everyone looks for something on the bottom to grab a hold of. It's you're lucky you'll find a rock, and if you're really lucky like I was, a rock that will easily take a reef hook.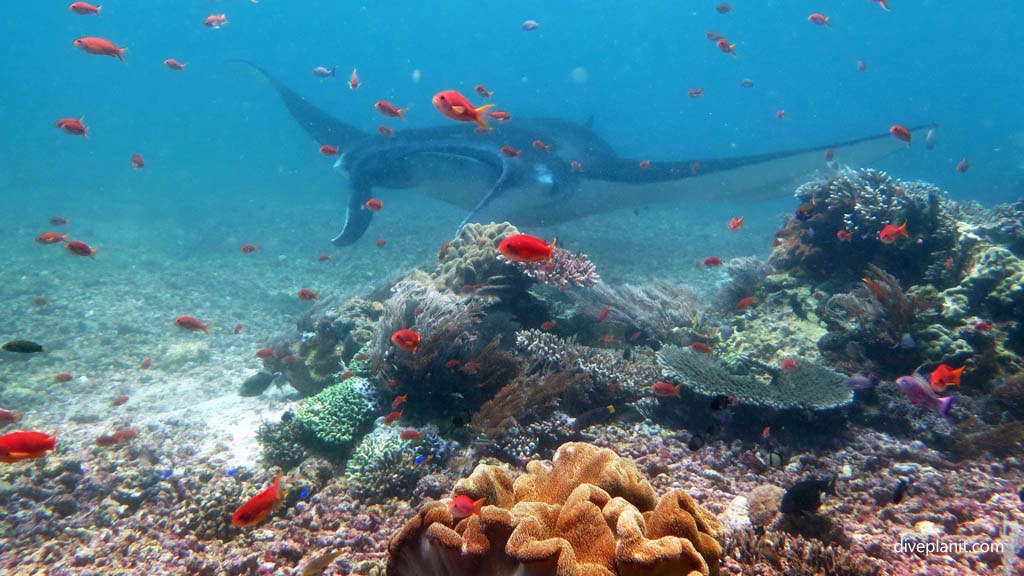 After that you can just kneel in the coral rubble and enjoy the show. Mantas are inquisitive, and so you can do lots of things to try to attract them closer, but once you're downstream of a manta – forget it – there's no finning back!