Introduction
Location
Accommodation
Diving
Dive Sites
Pricing & Schedules
Enquire Now
The Komodo Resort Diving Club is located on Sebayur Island in the Flores Sea surrounded by all the best dive sites in the northern region of the Komodo National Park. This is the perfect place for those who enjoy the spacious luxury of a resort, with snorkeling off the beach, whilst having access to Komodo's best dive spots within one hour on the boat.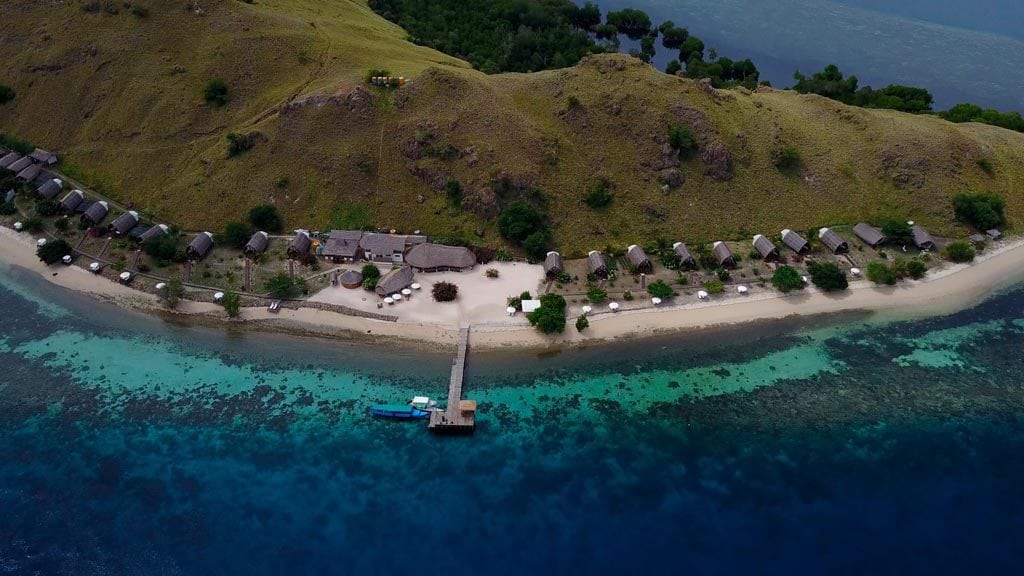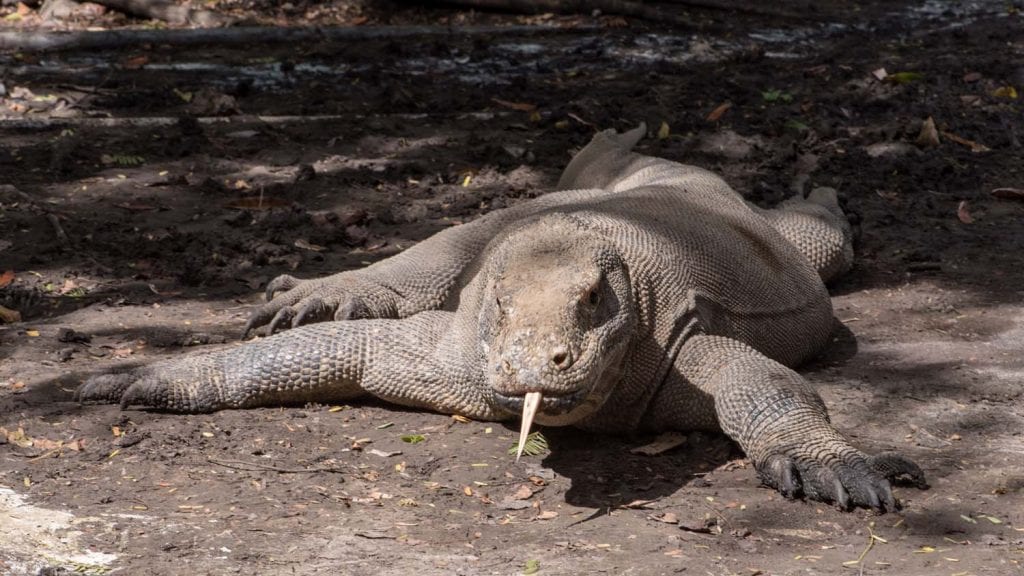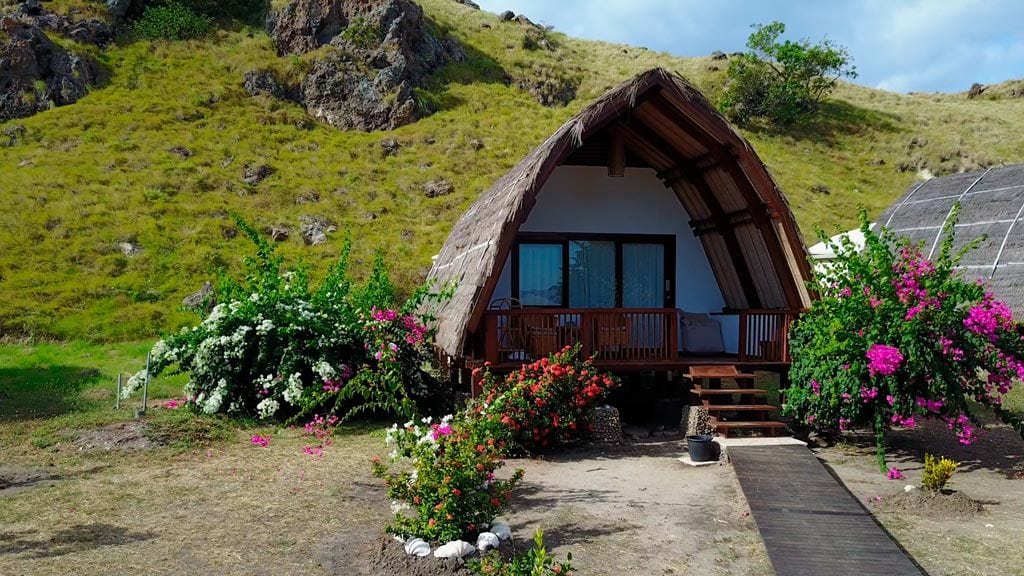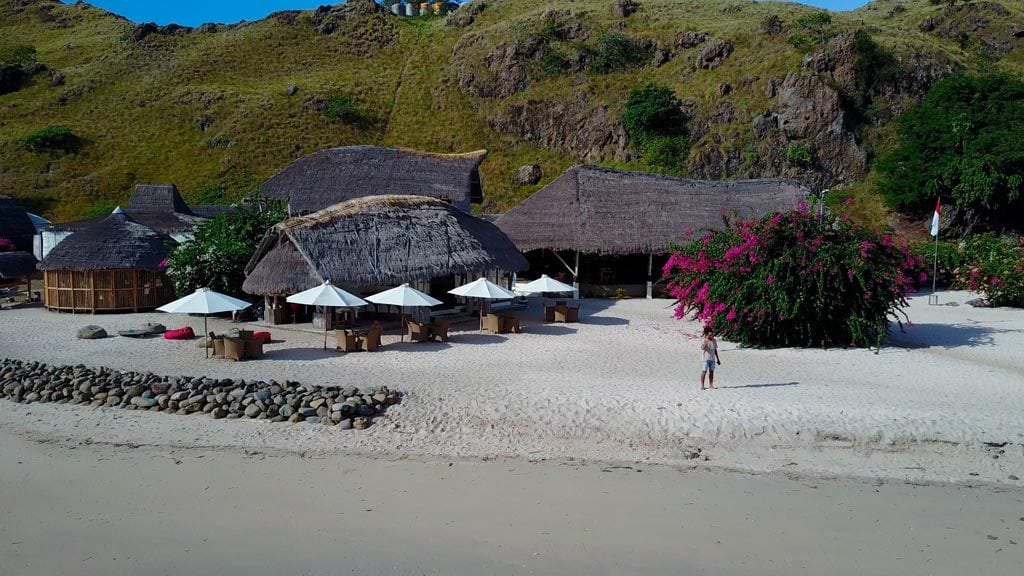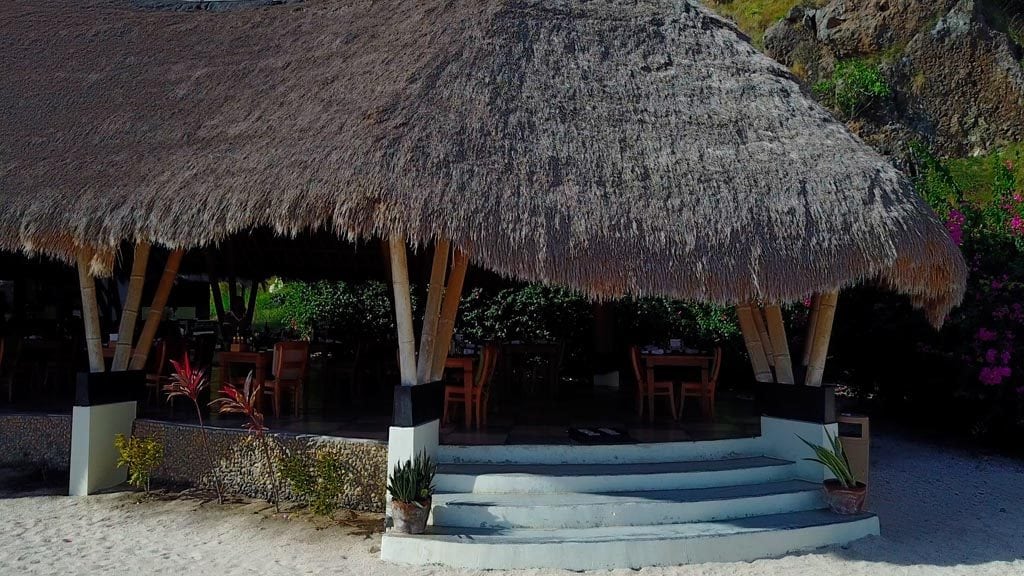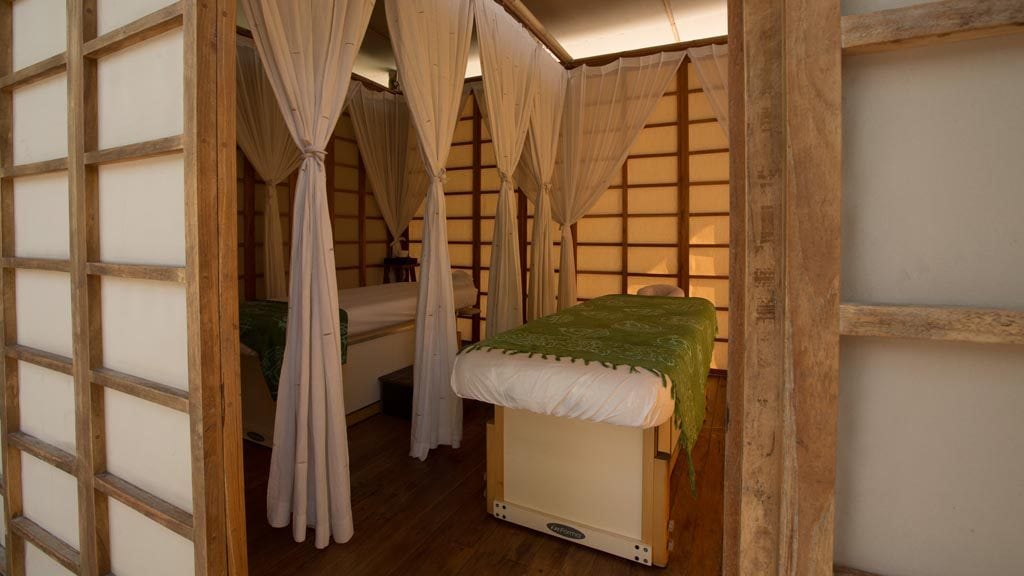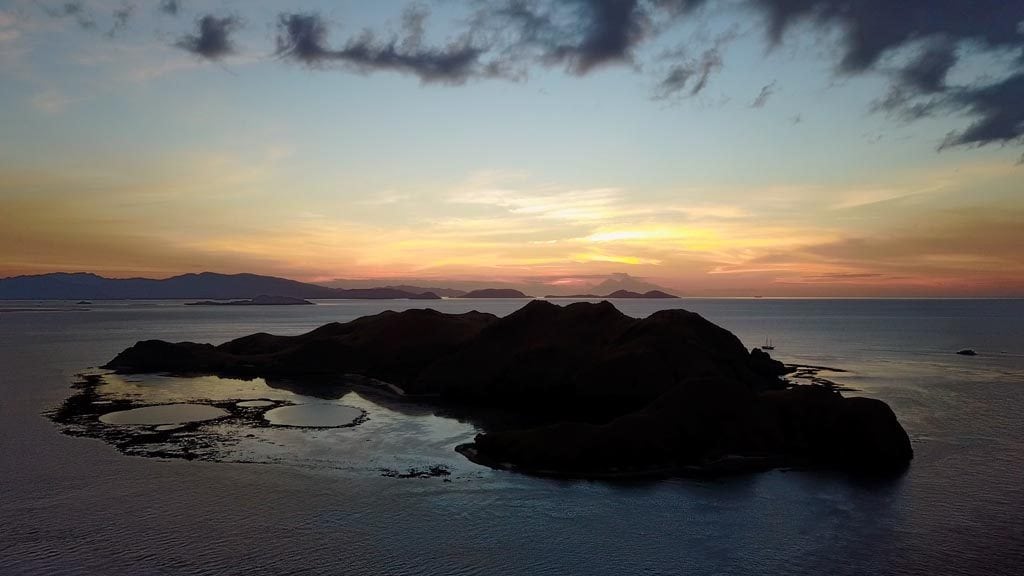 Resort Facilities
The Komodo Dragon Bar is located on the first floor of the resort and from here the view is spectacular. There is a small but good selection of spirits and wines. The bar is a WiFi hotspot and the ideal place to relax after a day of diving and exploring.
The open-air resort restaurant serves international buffet breakfast, Indonesian cuisine for lunch: three choices of fish, meat or vegetarian with a choice of mixed salad. With Italian owners and managers, for dinner a 3-course Italian meal is served: starter, pasta course (which includes also a soup), and the main course.
The resort also offers a small open-air gym on the second floor of the common areas. It features beautiful views of the sunset and the surrounding beaches and islands whilst working out.
Land-based Tours
The resort's great location allows a number of daily excursions such as a Rinca tour to see the Komodo dragons (scheduled every 2-3 days), a visit to Mawan Island with its white sand beaches, a boat ride to Pink Beach at the foot of the Padar rugged rocky hills, the flying foxes of Kalong or other trips into this extraordinary archipelago. Any of these trips can be arranged locally with reception. Tours require a minimum of four guests.
Staying Connected…
A WiFi hotspot can be found at the resort bar and public areas. There is a good reception and WiFi is complimentary but speeds slow down if the system is overloaded. Mobile phone reception is limited.
We think…
This remote and tranquil little dive resort is the ideal place for all divers who want to dive and explore Komodo National Park and its surrounding islands. This can be an extension to a liveaboard cruise or a vacation in its own right.
Komodo Resort is located on Sebayur Island in the Flores Sea, about 24km (15mi) from Labuan Bajo, which itself can be reached daily by plane from Bali. The resort can be reached from Labuan Bajo on one free daily boat transfer: Labuan Bajo to Sebayur Island departs at 12:45 pm and Sebayur Island to Labuan Bajo at 7:30 am. The wooden boat transfer takes about 1.5 hours one way depending on sea conditions.
There are a total of 16 bungalows at the resort, all perfectly suited to the surrounding landscape. The buildings are made from teak wood that either has been recycled or comes from a controlled plantation. The bungalows are all beachfront, with just a few meters to the water's edge.
All rooms are deluxe, generous in size, comfortable and private – their large verandas providing great ocean views. All bungalows have air-conditioning, hot water, a fan, mini-bar, electric power and a safe. Each bungalow can accommodate up to 3 guests with bed configurations of one double plus one single bed, two singles for twin share or three singles for triple share accommodation.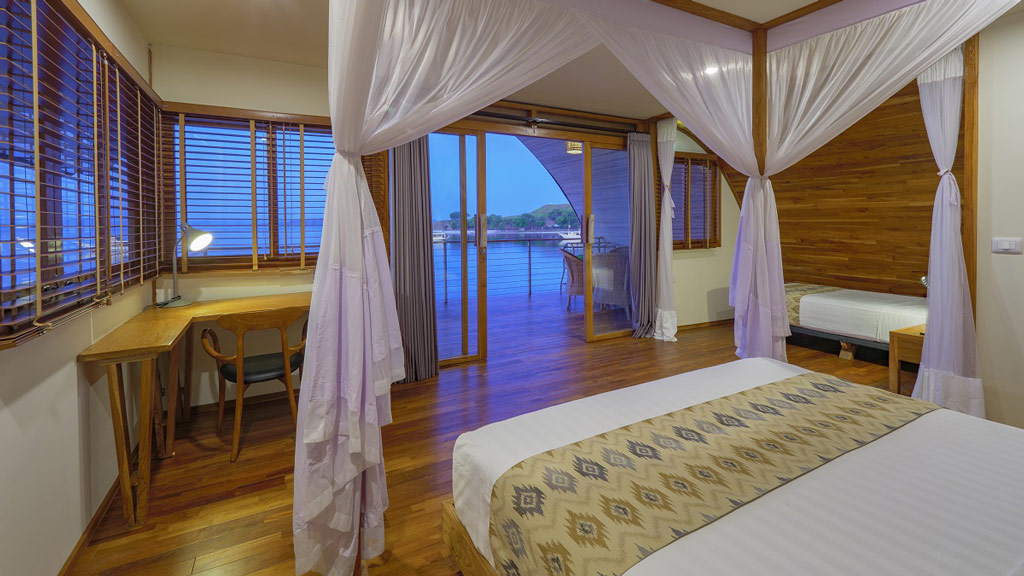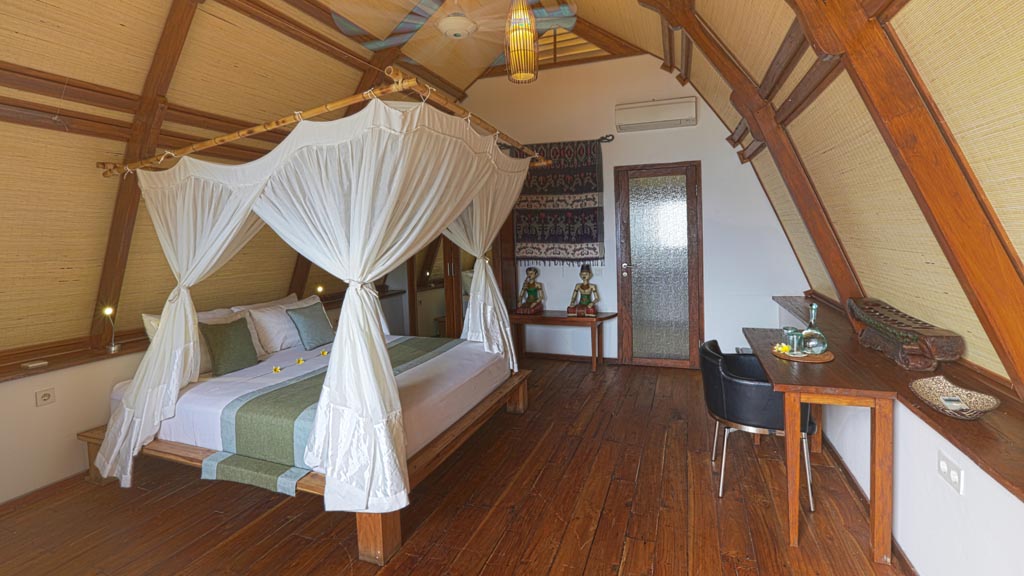 The Komodo Resort Diving Club is a PADI dive resort offering daily boat dives for certified divers as well as dive courses up to divemaster level in English, Italian, French, Spanish and Indonesian.
The daily dive trips are operated via three wooden dive boats 13m, 14.5m and 19m in length, all custom built for diving with a stern platform and the largest taking 25 divers. The cruising speed is 9 knots. The dive centre owns 25 brand new sets of Mares dive equipment and 100 12L aluminum tanks. Nitrox is available.
Day trips
The resort's own house reef offers snorkeling only. All diving activities are done by boat. The daily dive boat departs at 8 am for 2 dives and returns to the resort for lunch at around 1 pm. In the afternoon at around 3 pm, divers have the opportunity to do a 3rd tank dive or snorkel on the house reef. A night dive is also offered in the evening. For new guest arrivals, there is a check-out dive scheduled on the first afternoon at a beautiful dive site close to the resort. Dive groups are limited to maximum of 5 divers for each guide. Before each dive there is a detailed dive briefing.
Dive area
The dive day trip starts at 8 am. Guests board one of two double-decked wooden dive boats in Sebayur Island and are greeted with complimentary tea and coffee, cookies and fruit. The dive sites are between 10 and 90 minutes away from the Komodo Resort pier, though along the way divers can enjoy the beauty of the Komodo National Park archipelago with its amazing landscapes, and might meet dolphins, or sometimes see mantas.
From Sebayur, you can easily dive the sites of the North Komodo area: Sebayur, Castle and Crystal Rock, The Cauldron, Golden Passage, Batu Bolong, Manta Point, Tatawa Besar and Kecil, Pulau Tenggah, to name but a few of the wonderful dive sites. Sites are selected according to conditions and tide, as the resulting currents can be very strong in Komodo. Guests can do two dives per day trip with the option of a 3rd dive. Usually, the dive boats will be back at lunchtime but during a full day trip, a lunch box is served on board.
Pricing for Komodo Resort & Diving Club
Valid 16th February 2023 - 15th February 2024
AUD
IDR
7 Nights Bungalow Deluxe Double with 13 dives
30330000
IDR
|
30,330,000
7 Nights Bungalow Deluxe Single with 13 dives
43910000
IDR
|
43,910,000
7 Nights Sebayur Grand Beach Room Double with 13 dives
36483000
IDR
|
36,483,000
7 Nights Sebayur Grand Beach Room Single with 13 dives
63216000
IDR
|
63,216,000
Valid 16th February 2024 - 15th February 2025
AUD
IDR
7 Nights Bungalow Deluxe Double with 13 dives
31345000
IDR
|
31,345,000
7 Nights Bungalow Deluxe Single with 13 dives
45590000
IDR
|
45,590,000
7 Nights Sebayur Grand Beach Room Double with 13 dives
37750000
IDR
|
37,750,000
7 Nights Sebayur Grand Beach Room Single with 13 dives
65750000
IDR
|
65,750,000
This resort's prices are in Indonesian Rupiah. The AUD prices shown are based on the current exchange rate. The price paid in AUD will be based on the actual exchange rate at the time any payments are made.
INCLUDED: accommodation, all meals, return airport transfers by car and boat from/to Labuan Bajo, all boat dives offered, tanks, weights, air fills, dive guide
The per person pricing above is indicative only: we show 7 night with 13 dives for single & double rooms for the purposes of comparison. We can give you a price (and availability) for any combination of nights/dives you wish to undertake, which will include any discounts due to you as part of that package, and any exclusions, or items payable at the resort. Please use the [Enquire Now] tab to give us your exact requirements and we'll give you the best deal we can.