Site Overview
Site Type:
Small island with underwater conical pinnacle of reef
Depth:

Median: 16M

Bottom: 24M

Location:
In the easily accessible north of the National Park between Komodo & Siaba
Description
One of the signature dive sites of the northern part of Komodo National Park, Batu Balong means the 'rock with the hole in it'. Which indeed it is. Batu Bolong is also accessible in many different current situations, and is often the 'check out' dive site for newly arrived divers.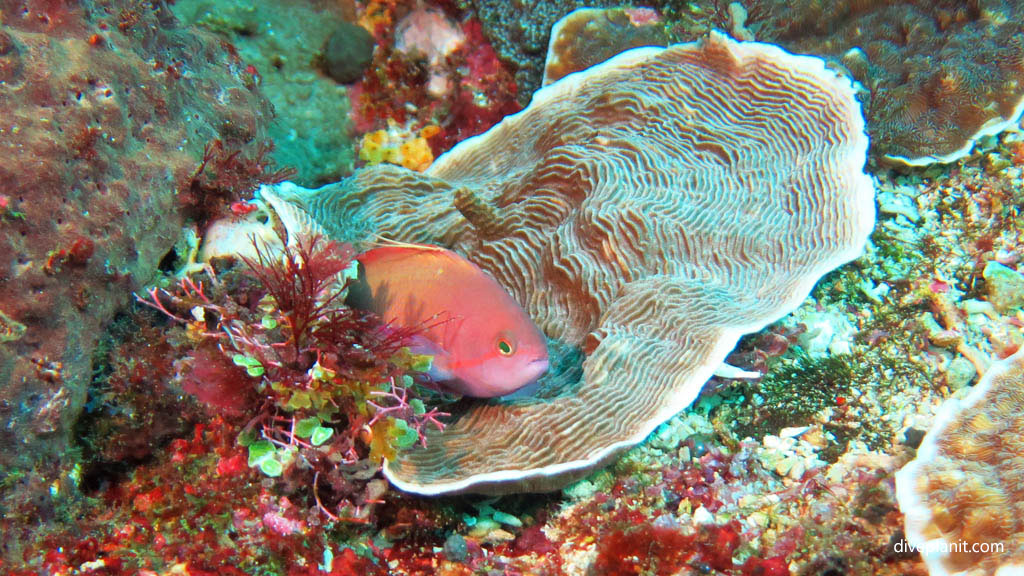 Almost conical in shape, any given dive on Batu Bolong starts close to the island in the shallows, and then follows the path of an ever lengthening pendulum, arcing from one side to the other, going as far as the current will allow, then traversing back again.
There's plenty of fish life to see on each traverse – and photography is almost like shooting fish in a (sponge) barrel. I'm always amazed that some fish are more than happy to hang out with fish of other species.
On rare occasions, it is possible to circumnavigate the island cone completely. If you do, you'll find it's pretty much the same all the way around at any given depth. It's testament to the strength of the current, that when you're in the shadow, you'll see anthias actually resting, knowing that when the current picks up, they'll need to be out there feeding.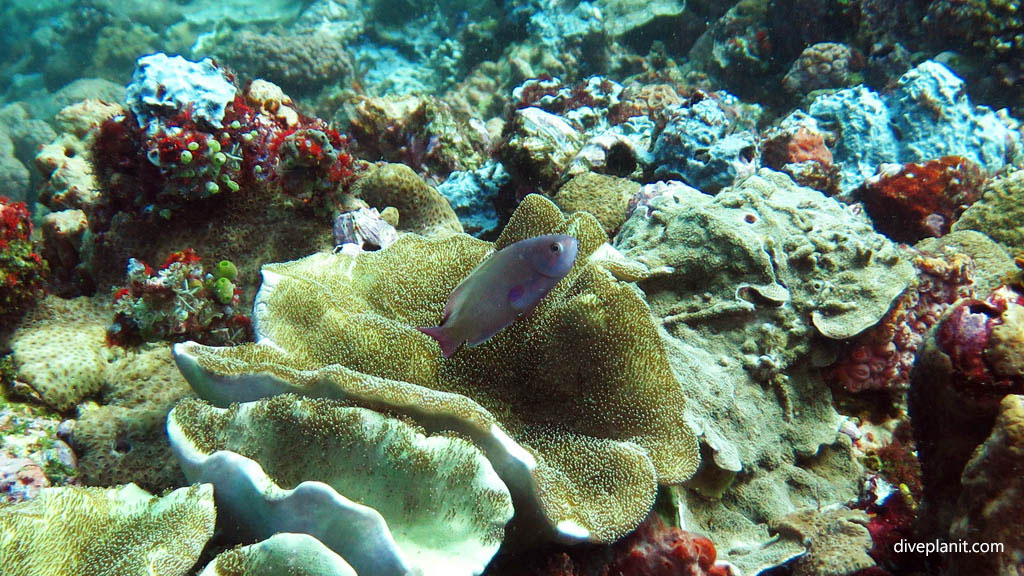 Down the bottom it does hit the sand, but unless you're specially after some muck critters, the prettiest and most colourful vistas are on the reef.