While the diving in Bali is pretty awesome, with beautiful coral reefs, great muck diving and one of the world's best wrecks, we think, for your next diving holiday, look beyond Bali, even beyond Komodo & Raja Ampat, to some of Indonesia's lesser-known but equally fabulous dive destinations.
1. Halmahera
Halmahera is the largest of the Maluku Islands, in the North Maluku province of Indonesia, between Northern Sulawesi and Raja Ampat. It might not be the easiest place to get to, but all the travel is well worth the adventure as Halmahera is home to some of the highest coral diversity in the world. The dive sites in Weda Bay and the island of Rao are a coral-lovers' paradise – on a 2008 Halmahera Reef Base Expedition, scientists reported 224 coral species on a single dive site in Halmahera. Best time to visit – March to November.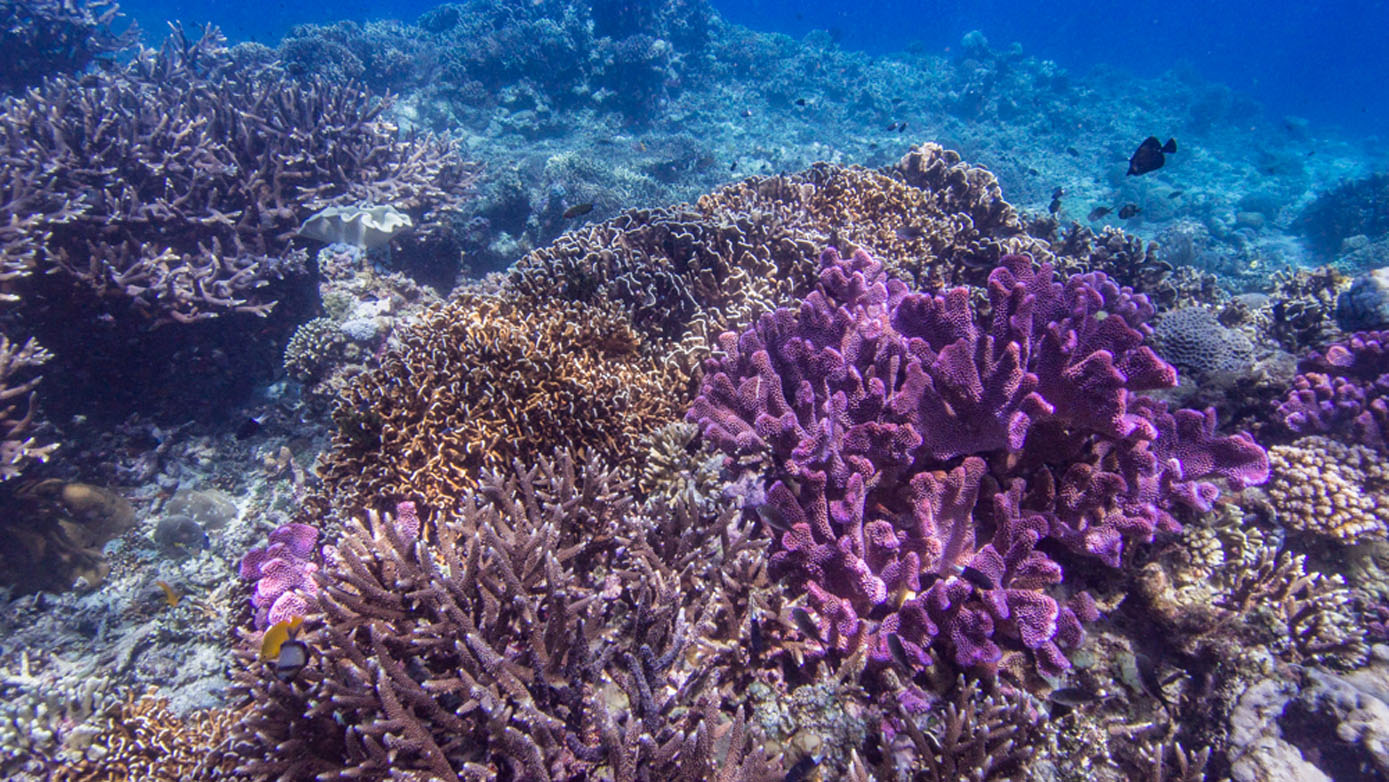 Amira liveaboard visits Halmahera in February and March, The Tambora in April, May, September and October, the Pindito in June, Raja Ampat Aggressor in June and September, Dewi Nusantara, Damai II in October and the Indo Siren in May.
2. Derawan Islands
Derawan Island, on the east coast of Kalimantan, is building a reputation as the next wild frontier for divers, with crazy pelagic action including turtles, mantas, schooling fish and frequent whale shark sightings. It's becoming famous for manta hotspot Sangalaki and the so-called 'Big Fish Country" of Maratua. Add to this a very rare stingless Jellyfish lake on Kakaban Island and you're up for a pretty exciting diving holiday.
Dive Derawan with Tasik Divers or dive it on a liveaboard with the Tambora in June or the Raja Ampat Aggressor throughout July and August and the New White Manta from April through August.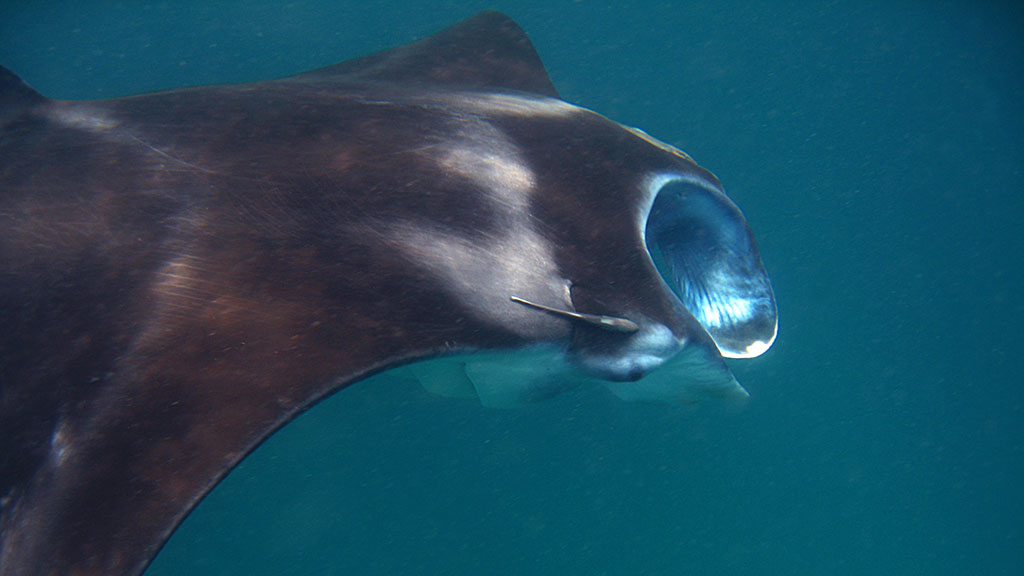 3. Alor
Macro life, coral diversity and schooling fish – with the added bonus of spotting pilot whales and dolphins from your dive boat. There are a wide variety of dive sites in Alor, from muck dives in the bays of Beangabang and Kalabahi, to the always fishy Alor Kecil and the colourful walls of Pulau Reta. The Indonesian government has recently agreed to protect this area in order to secure a safe route for migrating cetaceans as they pass through the straits to their feeding grounds in the deep waters of the Banda Sea.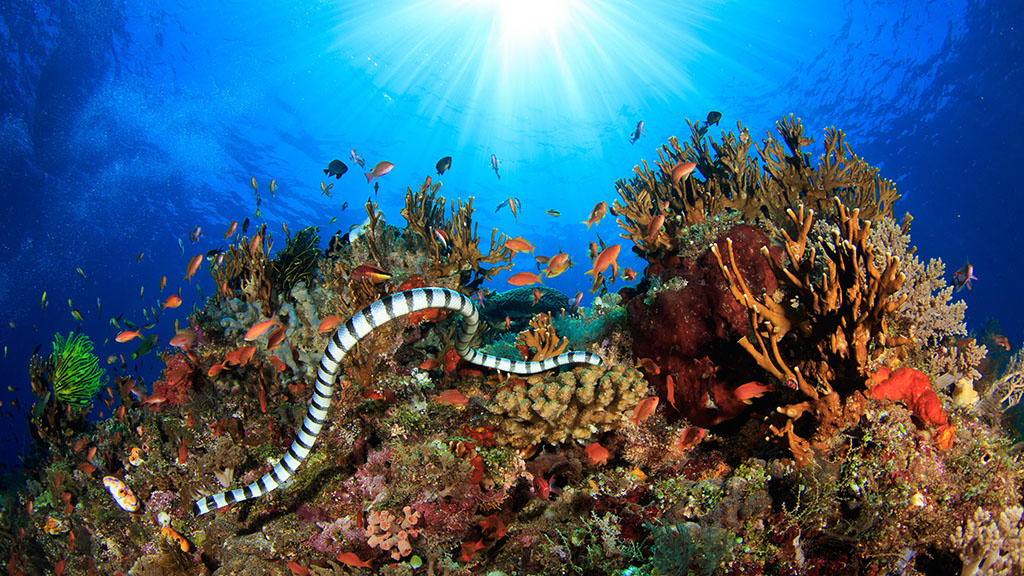 The Amira liveaboard does an Alor dive-safari in May and September – and right now, is offering a Dive Buddy Special. Other liveaboards to visit Alor include the Damai I and Damai II which both in May and September.
4. Bangka Island and Bunaken National Marine Park
North Sulawesi is more famous for its muck diving – the Lembeh Strait a virtual mecca for macro photographers with its proliferation of weird and wonderful teeny critters. But on the north west coast of North Sulawesi are the stunning soft coral gardens of Bangka Island and the equally beautiful coral walls of Bunaken National Marine Park.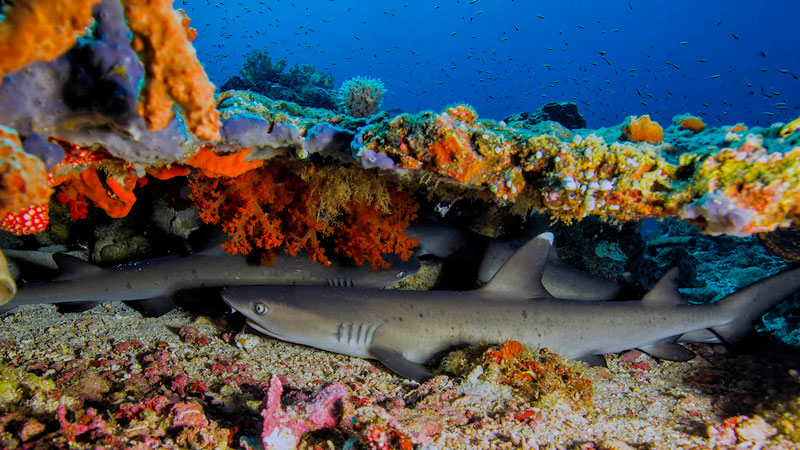 There are a number of dive resorts in Manado that can take you to both Bunaken and Bangka, such as Murex Manado, Tasik Divers or Thalassa Dive Resort, or you can base yourself on Siladen Island in Bunaken National Marine Park, Bangka Island at Murex Resort Bangka or nearby Gangga Island Resort & Spa. Some resorts offer a two-property package, allowing you to stay in Manado and Bangka, Manado and Lembeh, or even all three. The Tambora liveaboard visits on its crossover trips to Borneo in May and July.
5. Triton Bay
Raja Ampat is a firm fixture on most divers' bucket lists, but instead of choosing a 'Best of Raja Ampat' itinerary near Sorong, why not venture further south east to the less-visited regions of the Forgotten Islands and Triton Bay? The region is known for its colourful soft corals and forests of black coral. Epaulette sharks can be seen walking over the reefs, giant groupers lurk in sheltered spots, schools of jacks and fusiliers dart around in the blue and squadrons of bumphead parrotfish patrol the reef walls. Triton Bay also boasts a resident pod of pilot whales and is famous for whale shark action that approach the 'bagans' of fishermen at the surface.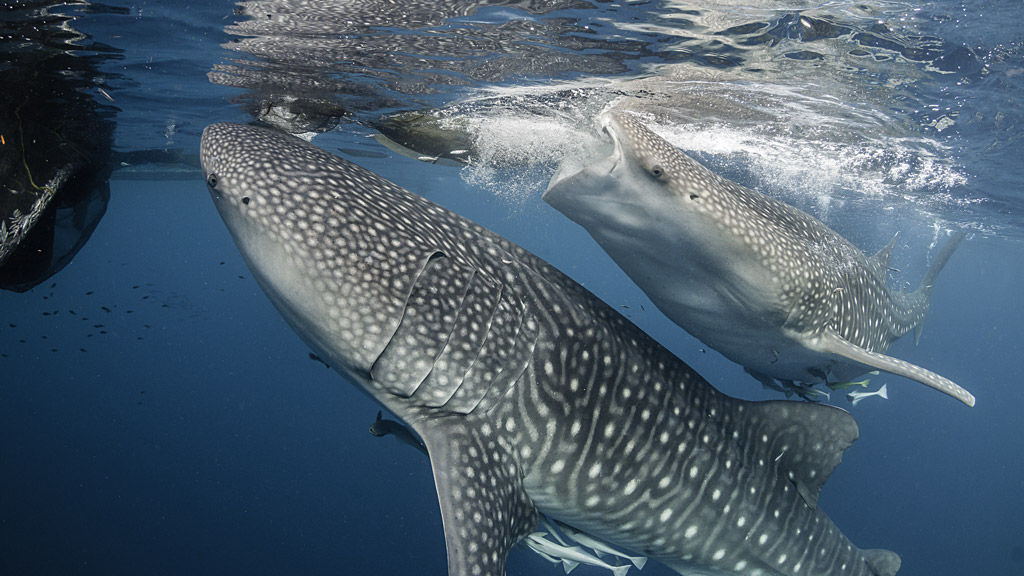 The Indo Siren visits Triton Bay in December, the Tambora in March, April, November and December, the Dewi Nusantara in March, Damai I in March and October, Damai II in February, March and April, Seven Seas in March and the Pindito in March and April.