Introduction
Location
Accommodation
Diving
Pricing & Schedules
Enquire Now
Lembeh Resort and its Critters at Lembeh Resort diving center is on Lembeh Island itself. The Lembeh Resort has great facilities for photographers, good service, and is in an ideal position to reach the best macro dive sites of the Lembeh Strait quickly and easily. It is also a forerunner in the development of both blackwater and bonfire diving which involves observing the strangest critters in their migration from the deepest to shallower waters after dark. Plus, there is a variety of accommodation to suit singles, couples and groups on different budgets.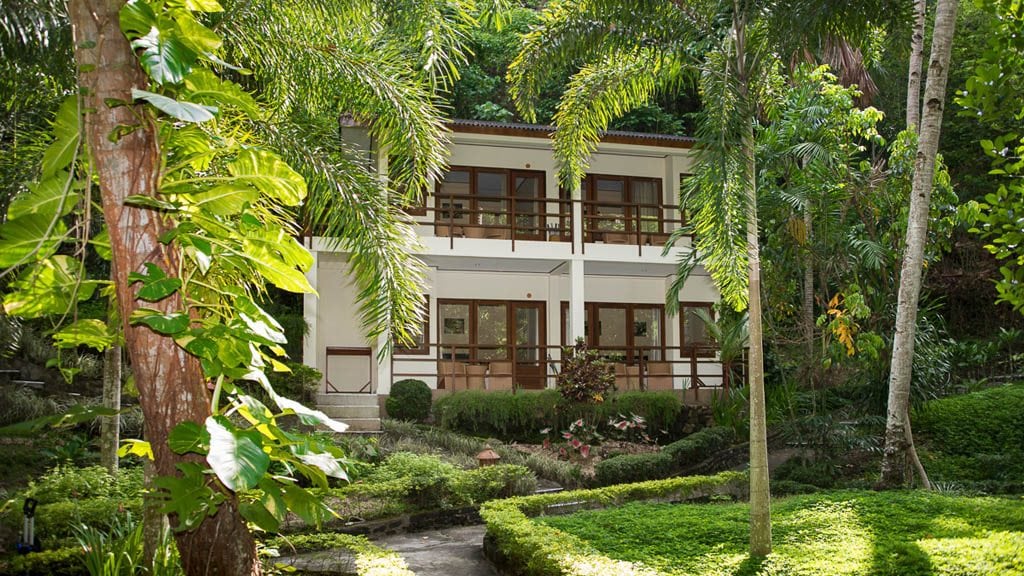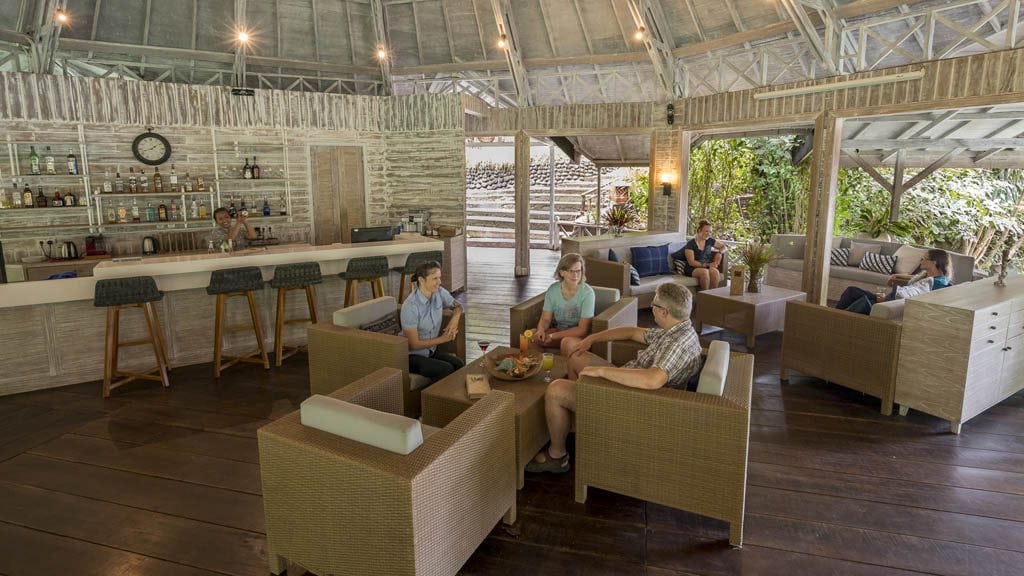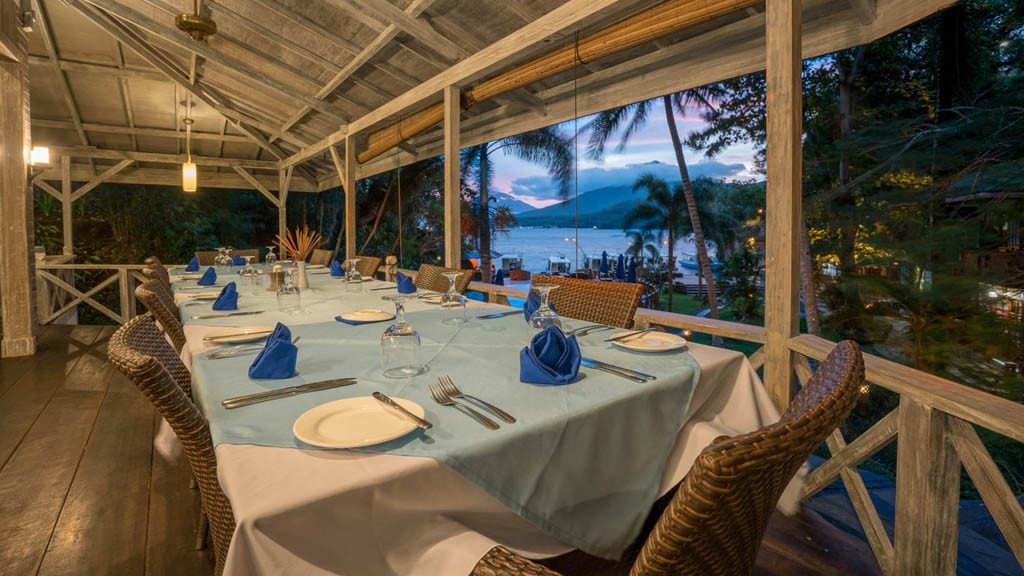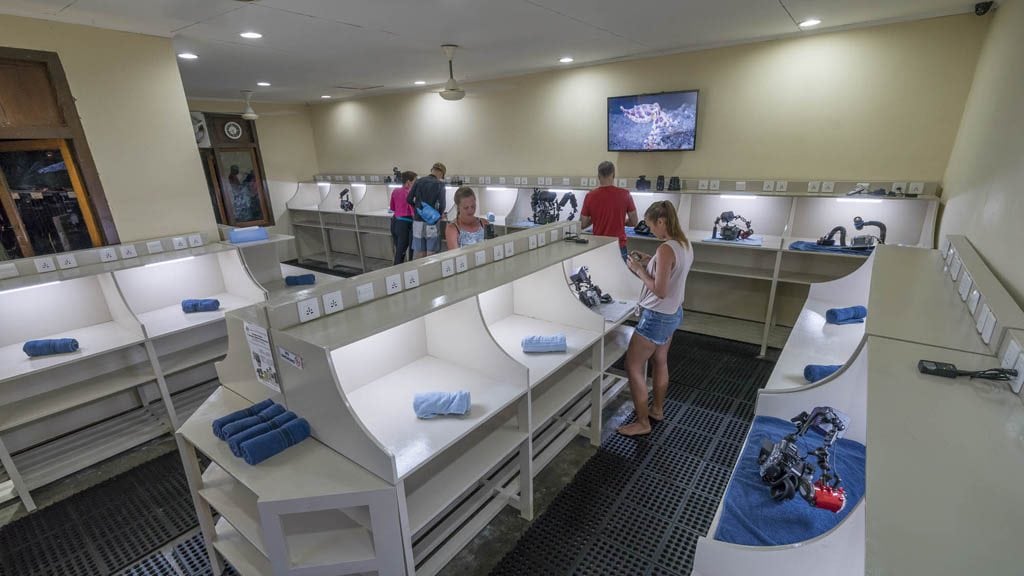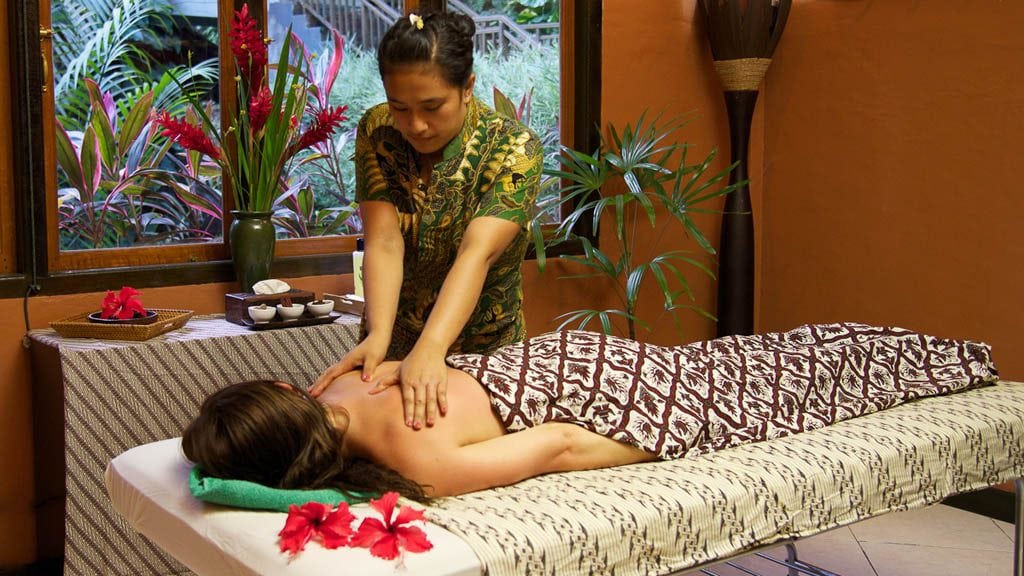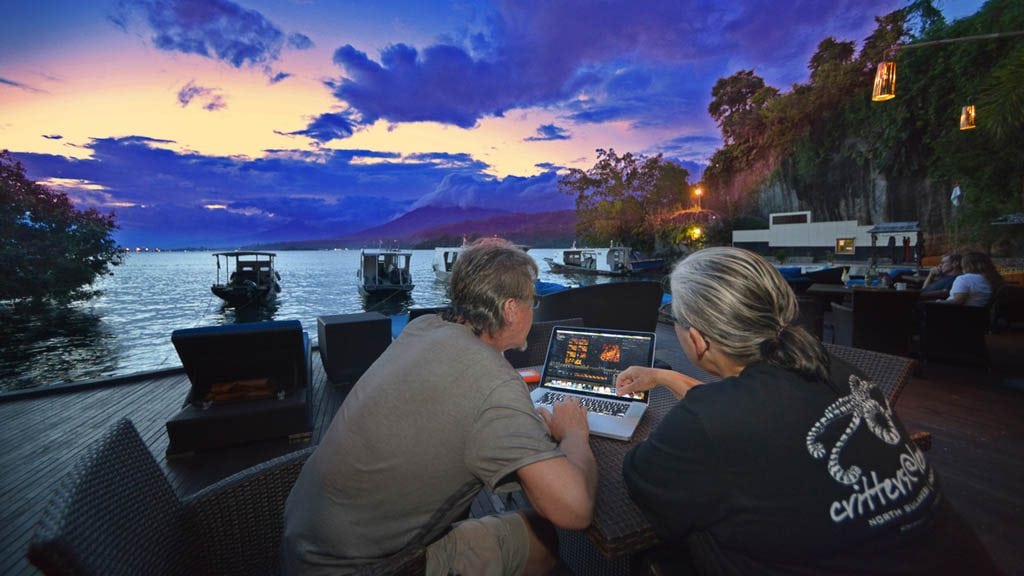 Resort Facilities
A beautiful swimming pool with sun lounges is available for hotel guests. In front of the resort is a small private pebble beach with an interesting house reef nearby. The beach is not suitable for sunbathing. The hotel has various land excursions on offer and guests can also unwind by treating themselves to a relaxing massage at the resort's own spa.
In the ground floor of the main building is a lobby, which includes a library, a TV lounge, the reception, and a gift shop, with the restaurant located on the second floor above.
Next to the main building is the Critters @ Lembeh ResortDiving Center. A separate Photo centre with a full-time onsite Photo Pro is right next to it. On the other side of the diving center is a very spacious camera room. Each workstation has several international power plugs and light with much space to stow your camera equipment. Right at the waterfront is a spacious diving equipment area.
Staying Connected
There is a dedicated computer and internet area where guests are free to use the iMac at any time. There is also a wireless internet service around the resort and it is free of charge, but due to the resort's remote location, the connection is not full broadband strength.
We think…
A great resort with all the facilities and good service, in an ideal position to reach the top Macro dive sites of the Lembeh Straight quickly and easily. Macro enthusiasts can easily spend 2 weeks here.
Lembeh Resort is an oceanfront property, centrally located on Lembeh Island in North Sulawesi, Indonesia. The Island of Lembeh is separated by a narrow waterway, the Lembeh Strait, from the mainland of Sulawesi. The transfer from Manado airport takes about 90 minutes by car and then 10 minutes by boat.
Lembeh Resort now offers a total of 20 rooms in the following categories: 1 Cliffside Suite, 13 Deluxe Ocean View Cottages and 6 Garden View Rooms. All guest rooms include 24-hour electricity, complimentary WiFi, ensuite bathroom with hot water, air-conditioning, king-size bed or twin beds, minibar, complimentary tea, coffee & mineral water, electronic safe, hairdryer and room-to-room telephone.
The Cliffside Suite is a modern, comfortable private villa. It is located high above the rest of the resort on the opposite side of a small bay which forms the heart of the property. Its location requires walking up steps, but guests staying in this unique suite agree that the uninterrupted 180-degree views over Lembeh Strait from each room's private balcony are simply stunning and worth the walk! The Cliffside Suite comes with a private pool (3x10m), a bedroom and living room inside, and sun deck, patio and balcony outside. Don't be surprised to see the flat-screen TV, blue tooth speaker, Nespresso machine & French press in your room.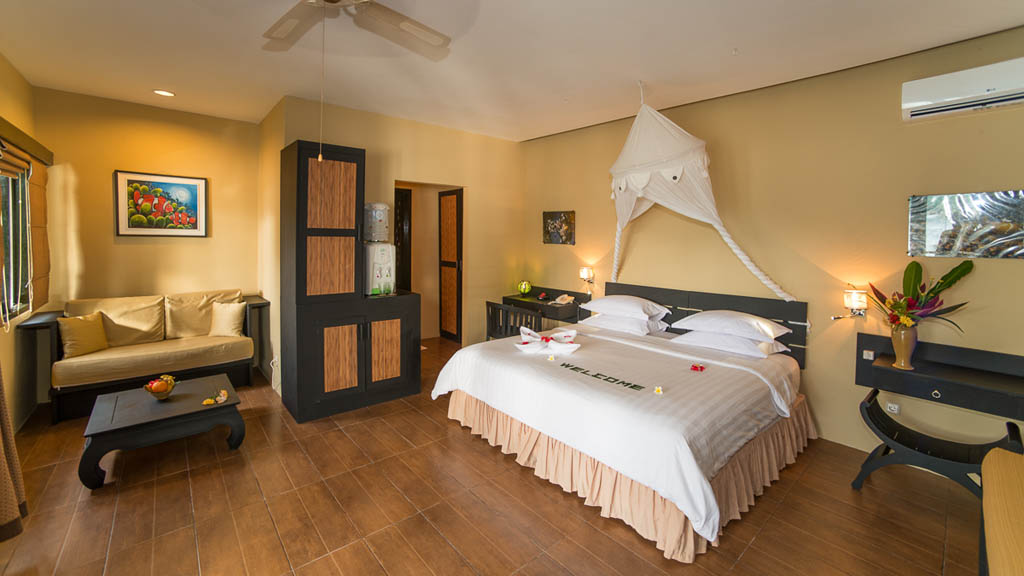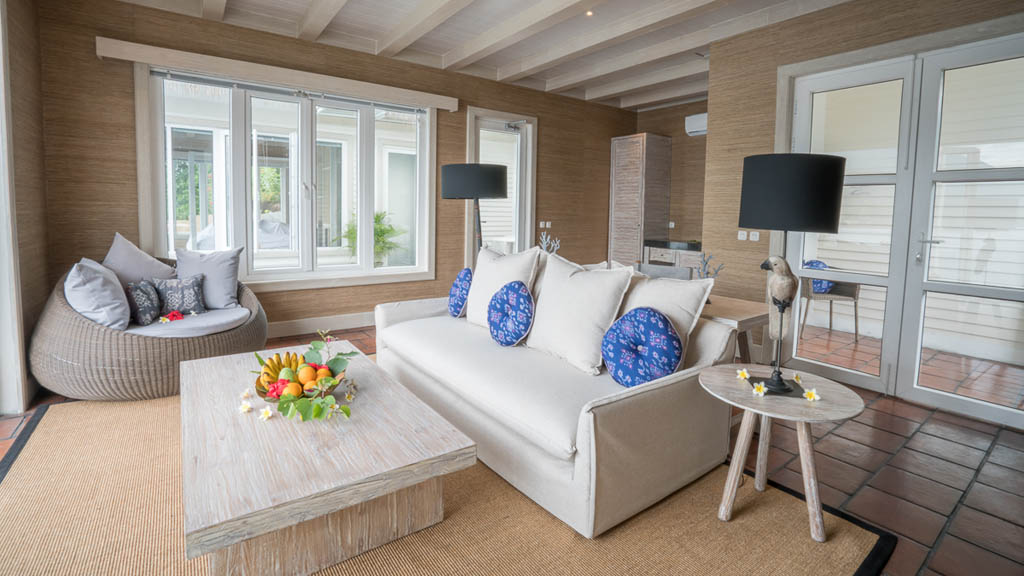 Located along the front resort gardens and directly behind the waterline, the very spacious Ocean View Cottages include 9 fully detached and 2 double bungalows ideal for a family or a group of friends. Built from wood in the traditional style of the local Minahasan culture, with long covered wooden verandas, these cottages offer guests beautiful sea views as well as sunset views over Mount Klabat and other volcanoes. Apart from the standard features, the ocean view cottages also include Balinese style semi-open-air bathrooms, ceiling fans, and the possibility of a third bed if required.
The Garden View Rooms are located close to the restaurant and dive center and are surrounded by tropical gardens. They have shared verandas with the rooms next to them. These rooms all come with closed bathrooms and nice garden view. They are perfect for single travelers or divers on a smaller budget.
Groomed walkways traverse well-attended grounds of lush tropical gardens including many local fauna and flora found only in the tropics.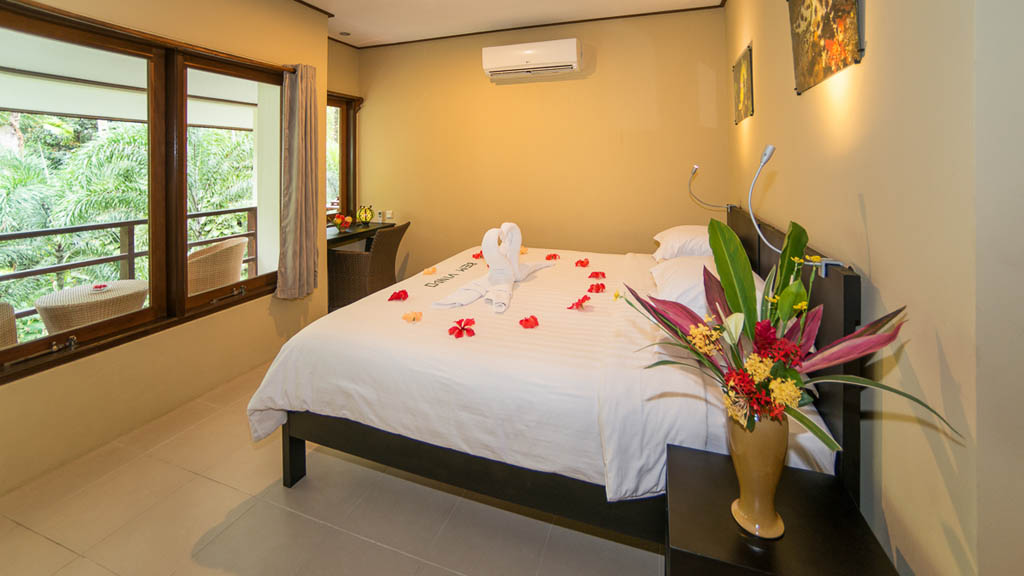 Critters At Lembeh Resort diver centre offers three boat dives daily and night dives on request. Some PADI dive courses and Nitrox, are available. Just outside the resort is an extensive house reef, ideal for night dives.
Dive Service
There are several daily trips offered to the 30 plus dive sites in Lembeh Strait. The travel times are between 2 and 30 minutes and after each dive, it's back to the resort.
The dives are conducted by very experienced Indonesian guides who can easily find rare critters for you and will do anything to make the guests happy. The ratio between divers and guides is 1 guide to a maximum of 4 divers.
On the house reef, experienced divers can dive independently, though you can always request a dive guide to find the elusive Mandarin fish or for night dives. A separate charge applies.
Dive Sites
The Lembeh Strait is one of the world's best dive areas for 'muck diving', 'critter diving' or 'macro diving' – whatever you choose to call it. It is a paradise for divers who are looking for the smallest and rarest of critters. There are specific sites where you are very likely going to see scorpion fish, ghost pipefish, seahorses, crabs and angler fish and more nudis than you can point a scoffling stick at. These sites, including the two wrecks, are a highlight for underwater photographers and lovers of muck diving.
Please do not expect beautiful coral reefs swarming with colourful reef fish in perfect visibility.
There are partial rather cool currents in the Lembeh Strait. The water temperature can get as low as 22°C (71°F), a warmer 5mm wetsuit is recommended.
From July through to November the water temperature averages 25°C-26°C (76-78°F), and December through to June water temperature averages 28°C (82°F). The Strait is also subject to the occasional cool current (22°C), and as muck divers tend to move at a glacial pace and often dive at night, dressing for warmth is recommended. Take at least a 3mm wetsuit, if not even a 5mm, and a thin hood, and thin dive undergarment for flexibility.
There are two diveable wrecks in Lembeh: Mawali and Kapal Ikan. Both wrecks are overgrown with beautiful corals and resting in about 15-30m.
Mawali: The Mawali or Tanduk Rusa is the most commonly dived wreck in the Strait. This Japanese freighter from WWII is lying on its portside and has a length of 90m. The wreck is still complete with propeller, beams, bridge and engines. The cargo holds are safe to visit, but the machine room is unstable and should be avoided. The wreck acts as an artificial reef, so is attractive even for divers who are not particularly interested in wrecks. There are no currents, so it is a fairly easy dive.
Kapal Ikan: This 40m steel fishing vessel is seldom visited by divers. Although not an old wreck, it is already becoming overgrown with sponges and corals. She stands on her keel and is largely intact, providing a home to lots of fish and lobster. Sometimes stronger currents make anchoring difficult.
Blackwater & Bonfire Diving in Lembeh
Lembeh Resort is at the forefront of diving developments and both blackwater and bonfire diving are relatively new types of diving which are perfectly suited to the Lembeh Strait.
Life in our oceans depends on plankton and both bonfire and blackwater diving rely on strong lights to attract microscopic plankton, which in turn, attracts an abundance of weird and bizarre looking larvae stage critters. The migration of creatures from the deep to shallower depths is the largest migration of species on the planet – and it happens every night of the year, in the Lembeh Strait.
The critters which we spot on these dives are rarely seen by other divers – which makes these dives an extremely special event, and a must for underwater photographers. Some of the most impressive larvae we encounter includes; mototi octopus, mantis shrimps, snake blennies, coconut octopus, flying gurnards and an array of other fish, crustaceans and cephalopods – paper nautilus has even encountered, just beneath the surface.
Bonfire diving involves the lights being placed on a sandy slope whereas during blackwater dives, the lights are suspended from the boat over deep, open water. No previous experience of blackwater or bonfire diving is required as the Dive Guide will give a thorough briefing  prior to the dives.
Lembeh Resort's blackwater and bonfire dives depart at 6.30pm and guests are back in time to enjoy dinner in the restaurant. Bonfire and blackwater dives are available 4 nights before and 4 nights after new moon and are dependant on sea conditions.
Pricing for Lembeh Resort
1 April 2022 - 31 March 2023
AUD
USD
7 Nights Garden View Room (Double / Twin Share) with 17 dives
1975
USD
|
1975
7 Nights Garden View Room (Single) with 17 dives
2360
USD
|
2360
7 Nights Hillside Luxury Cottage (Double / Twin Share) with 17 dives
2535
USD
|
2535
7 Nights Hillside Luxury Cottage (Single) with 17 dives
3130
USD
|
3130
1 April 2023 - 31 March 2024
AUD
USD
7 Nights Garden View Room (Double / Twin Share) with 17 dives
2134
USD
|
2134
7 Nights Garden View Room (Single) with 17 dives
2533
USD
|
2533
7 Nights Hillside Luxury Cottage (Double / Twin Share) with 17 dives
2729
USD
|
2729
7 Nights Hillside Luxury Cottage (Single) with 17 dives
3359
USD
|
3359
This resort's prices are in USD. The AUD prices shown are based on the current exchange rate. The price paid in AUD will be based on the actual exchange rate at the time any payments are made.
Included: accommodation in double / twin share or single room, all meals, snacks, coffee, tea, water, return airport transfers from/to Manado, diving, tanks, weights, boat, air fills, dive guide, for experienced divers one self-guided house reef dive per day, 11% government tax
The per person pricing above is indicative only: we show 7 night with included dive packages at high-end and lower-end rooms (singles & doubles) for the purposes of comparison. We can give you a price (and availability) for any combination of nights/dives you wish to undertake, which will include any discounts due to you as part of that package, and any exclusions, or items payable at the resort. Please use the [Enquire Now] tab to give us your exact requirements and we'll give you the best deal we can.