Introduction
Location
Accommodation
Diving
Dive Sites
Pricing & Schedules
Enquire Now
The Raja Ampat Aggressor II is a 105 foot / 32 metre wooden liveaboard that has been carefully constructed, from the keel up, in the classic Phinisi tradition. This boat was purposefully built and powered for comfort, safety, and stability and accommodates up to 16 guests in privacy and comfort. Apart from the cabins, the boat features a spacious air conditioned salon and dining area, a shaded sun deck with lounge and deck chairs, a flat screen TV and stereo in the salon area, and of course, diving facilities on board including a camera table and fresh water showers.
A variety of nightly entertainment is provided for guests including diving, fish identification presentations, movies, games, and more! Guests are encouraged to take their favourite movie or digital presentation along to watch and share with other guests and staff. The staff on board particularly enjoy newly released movies and recent books and magazines. A small library of books is on board which includes fish identification material for reference.
There are four itineraries to choose from ranging from with 7, 10 and 12 night charters and include areas such as Raja Ampat, Derawan Islands, Halmahera, Lembeh, and North Sulawesi.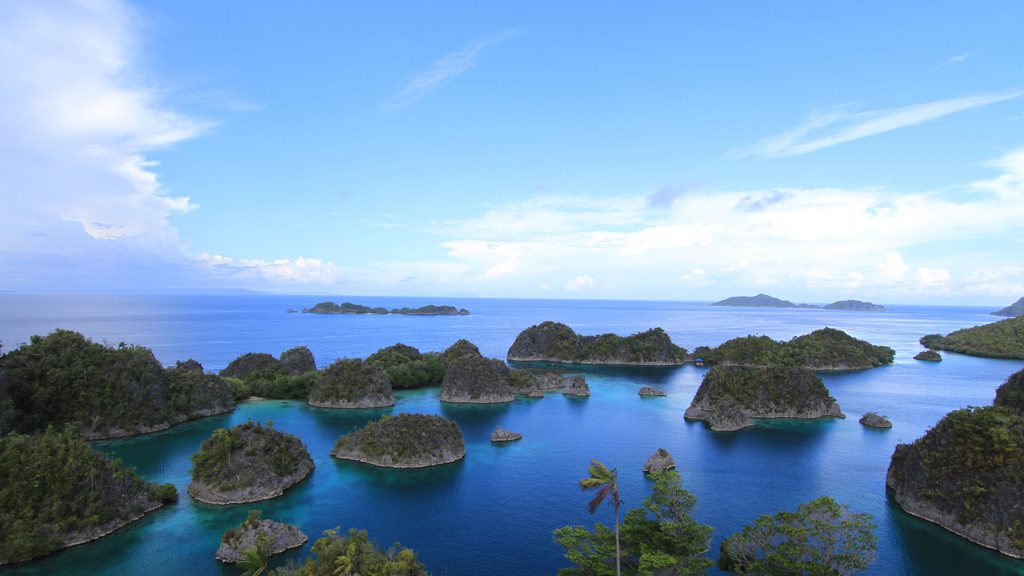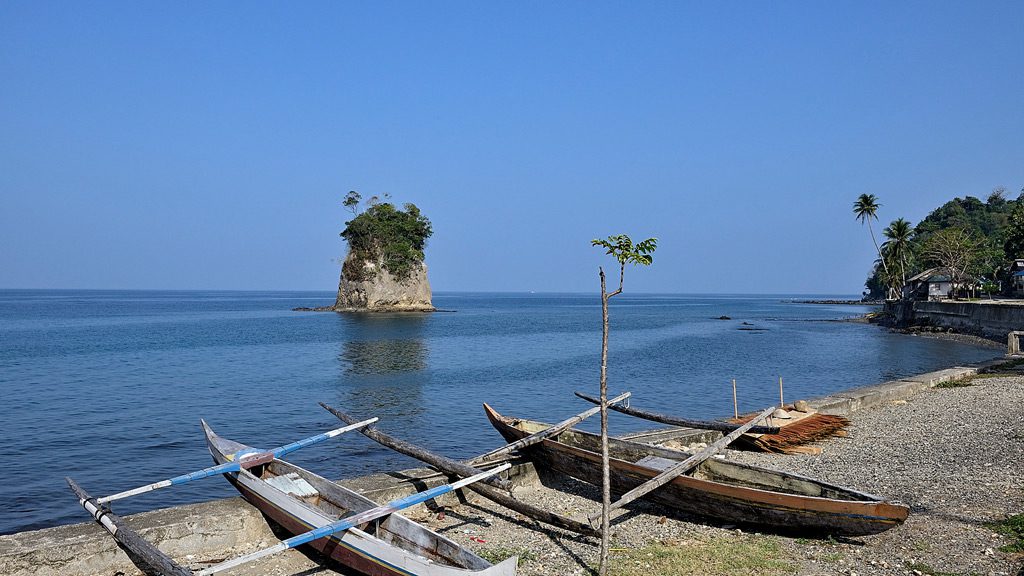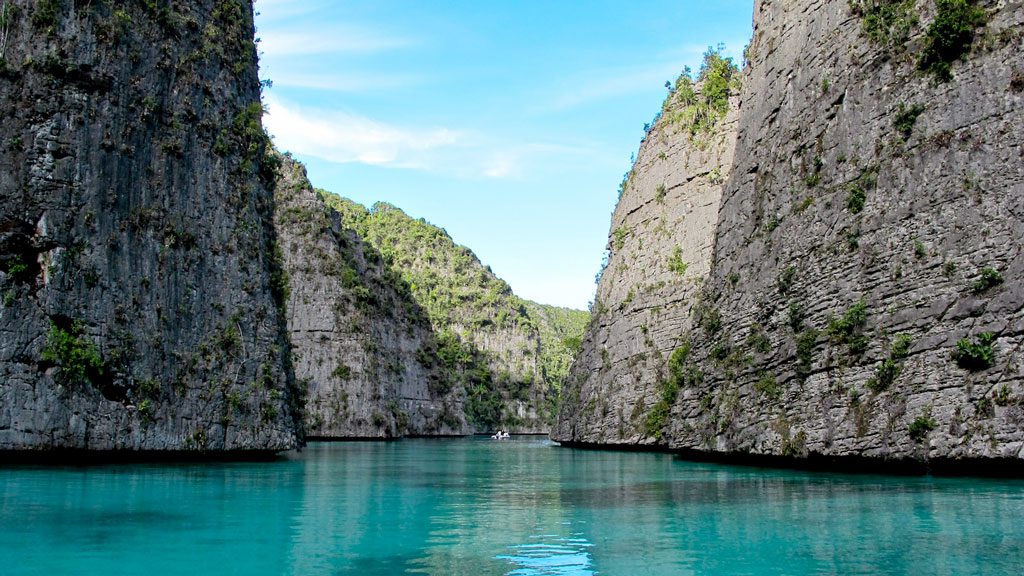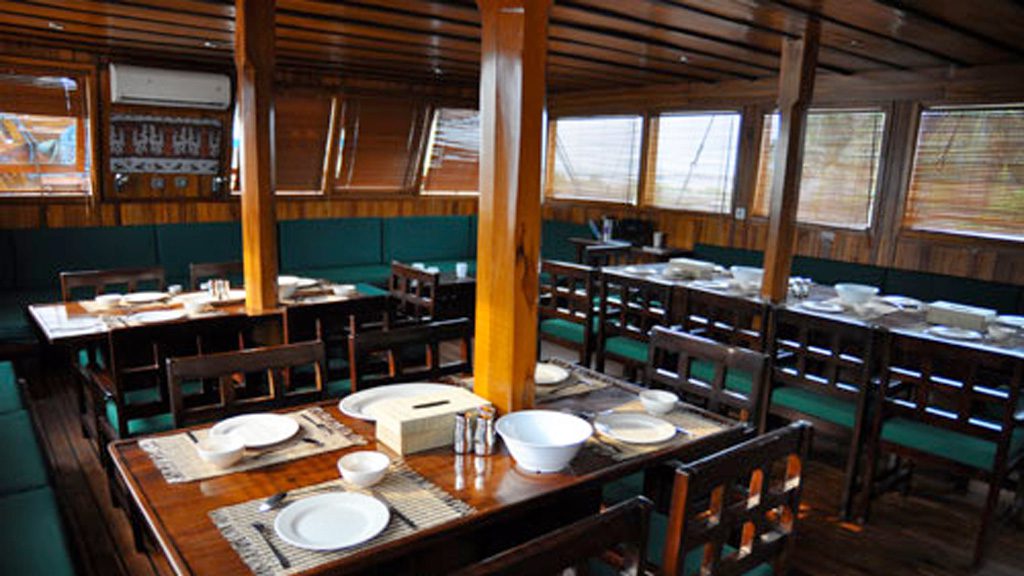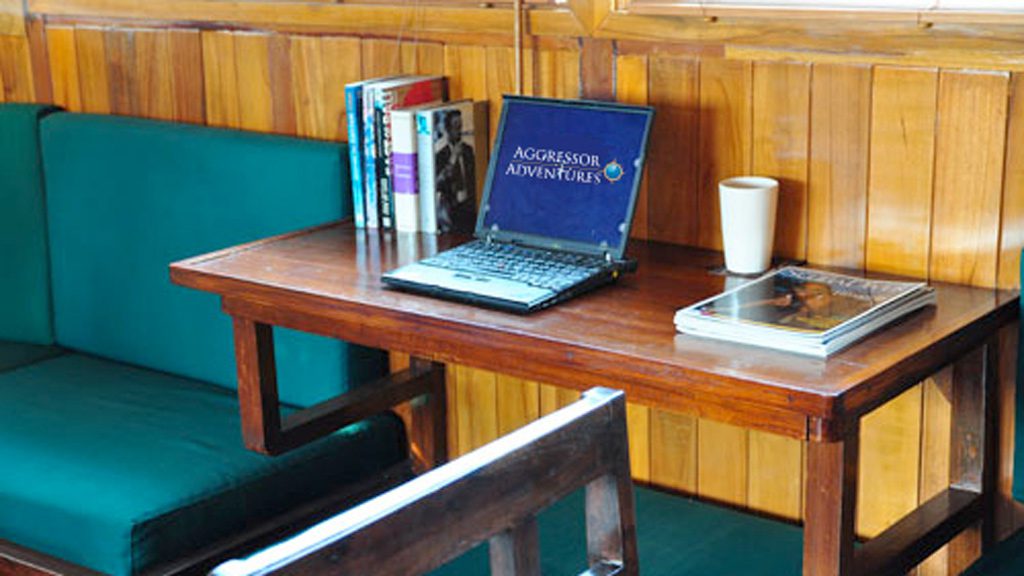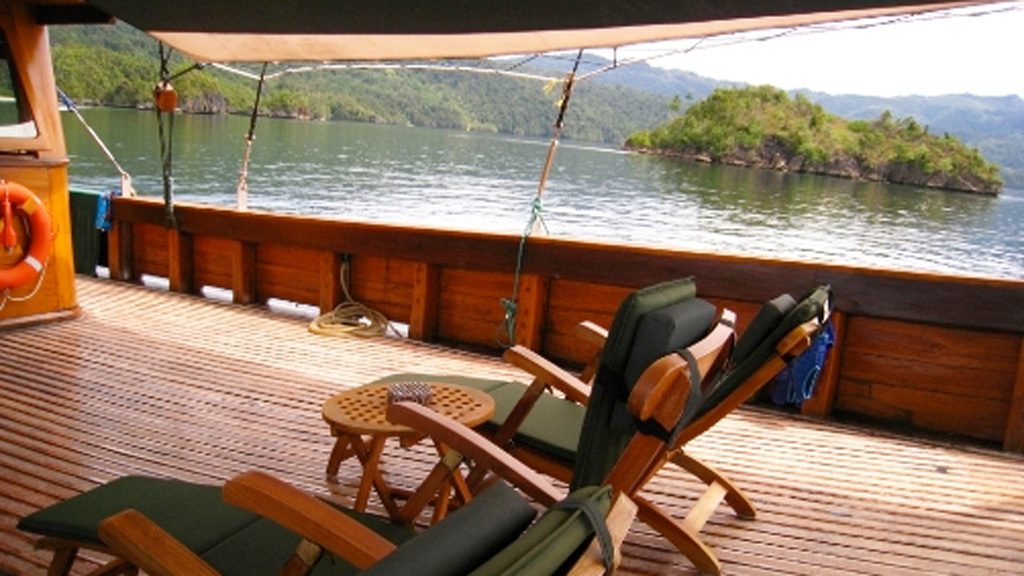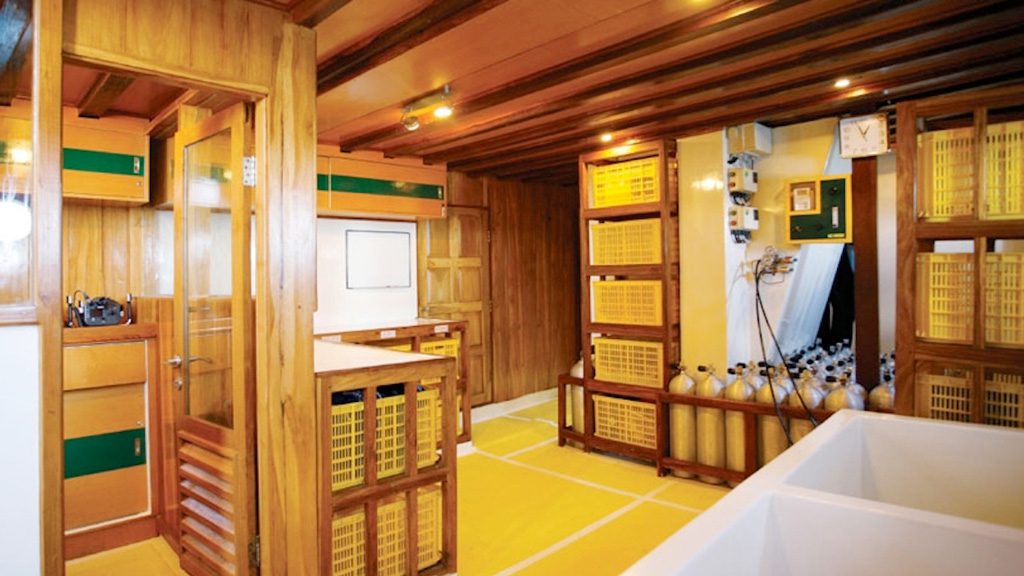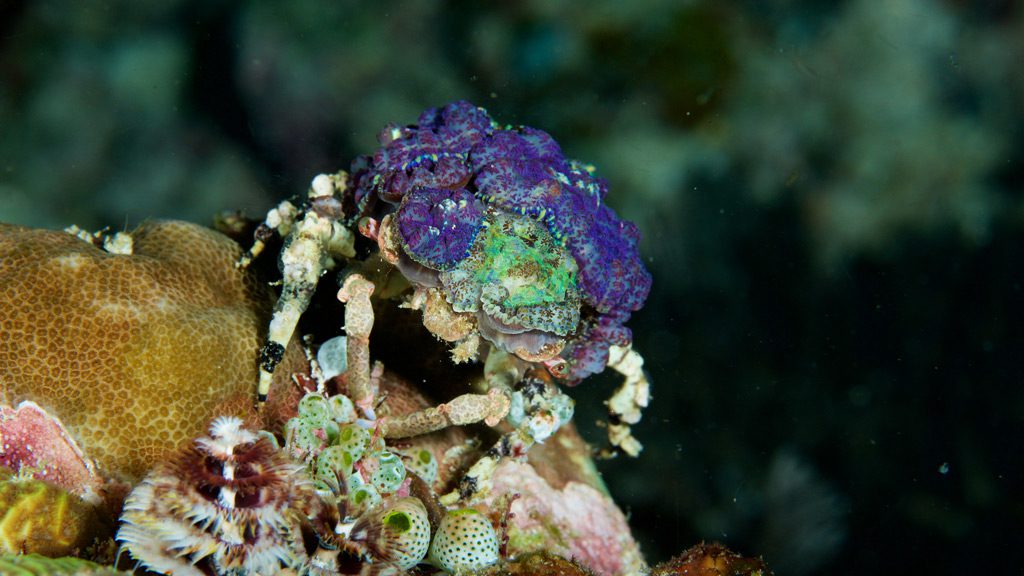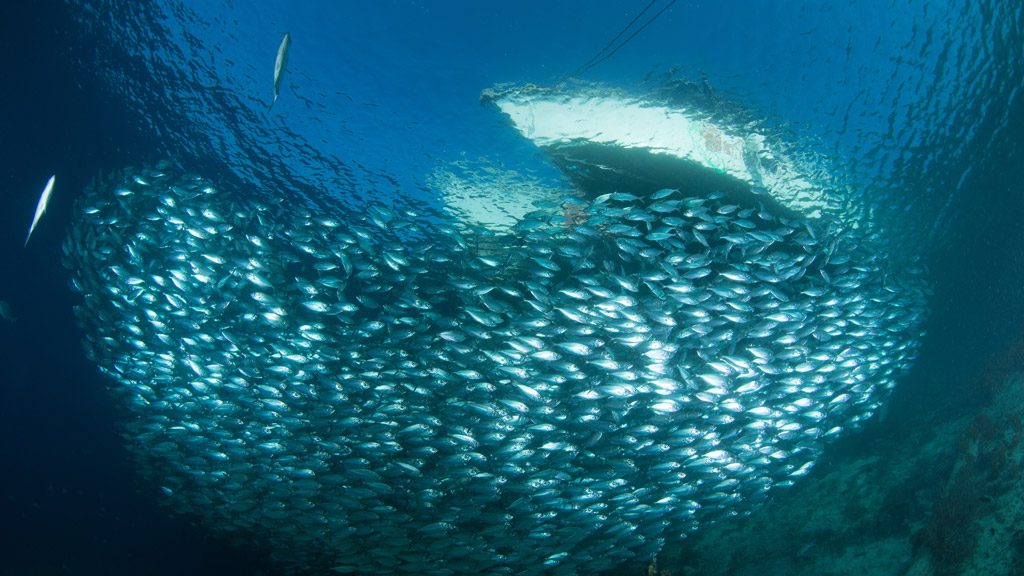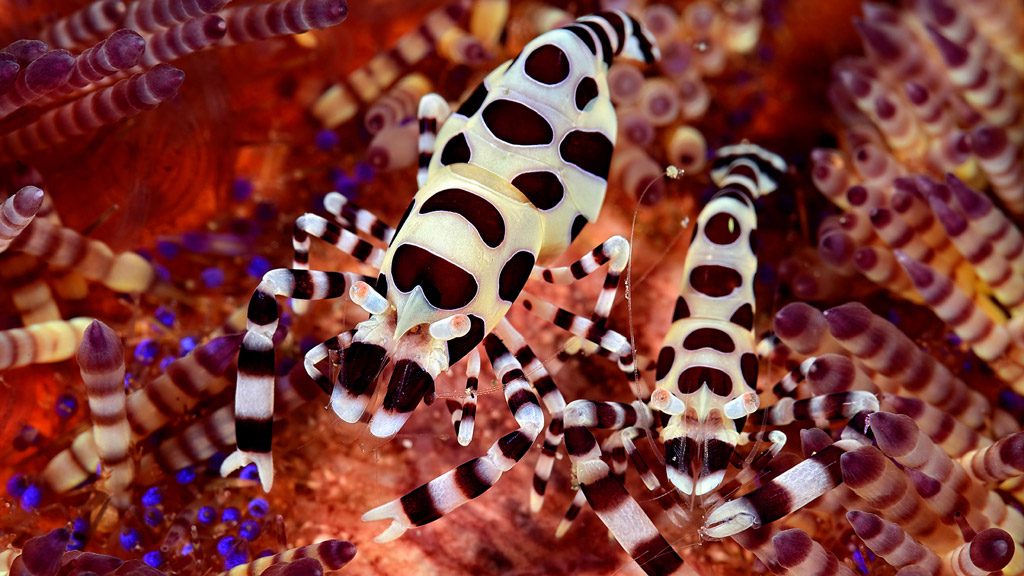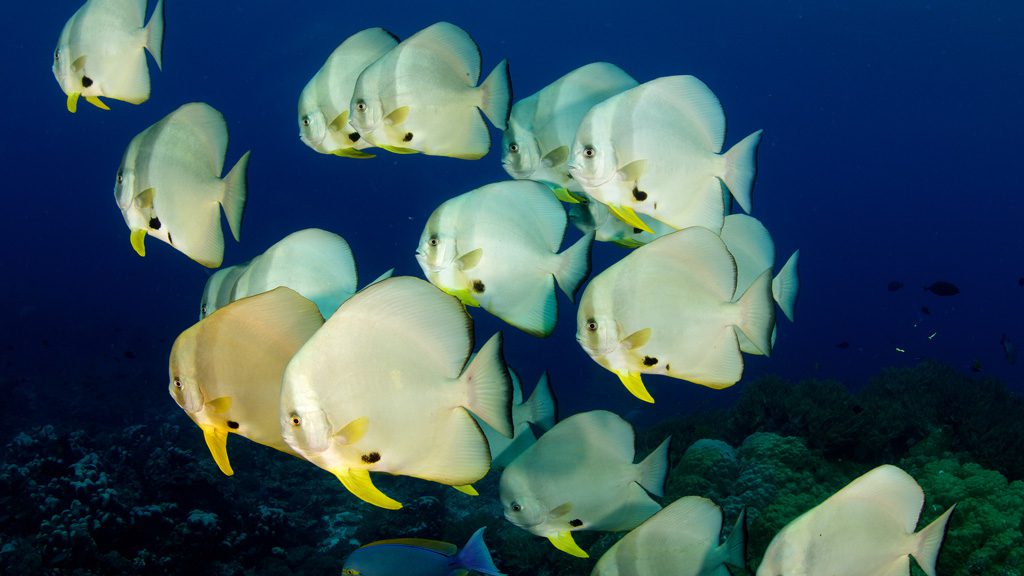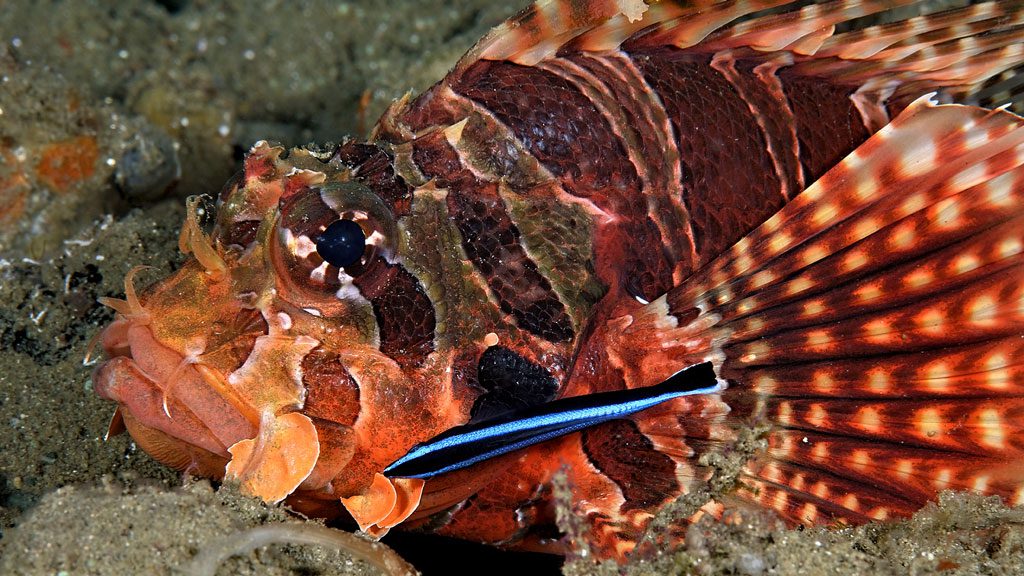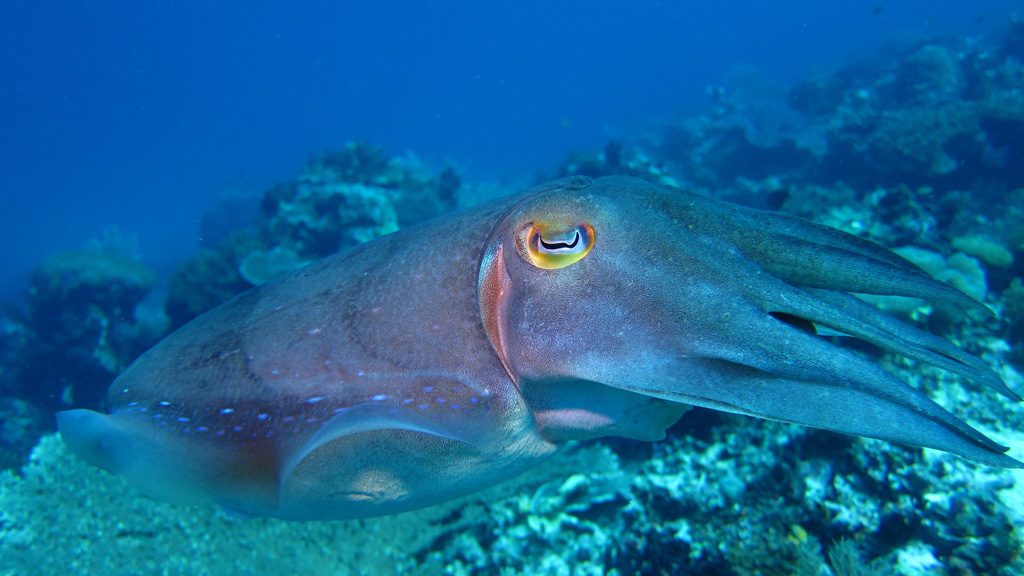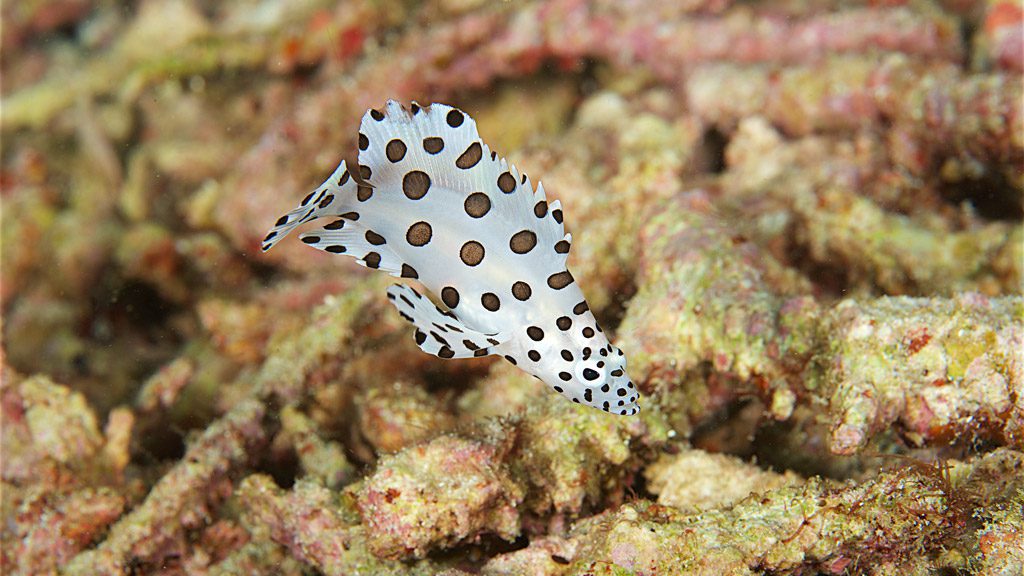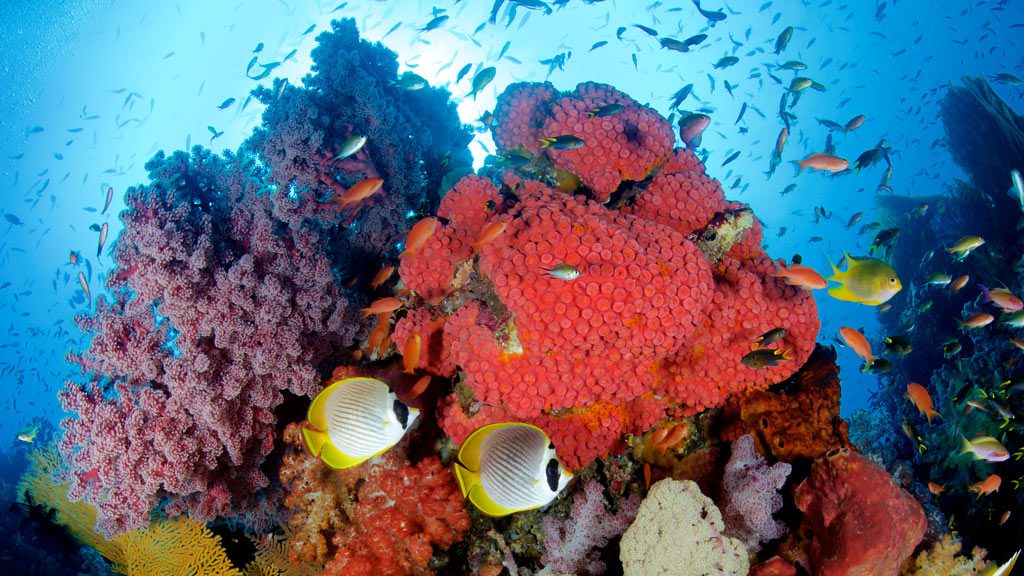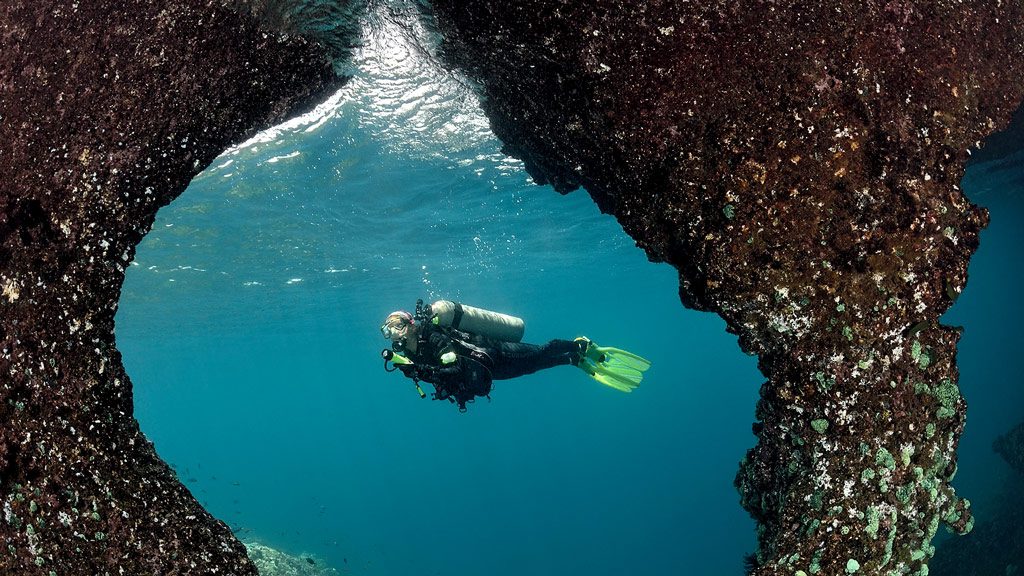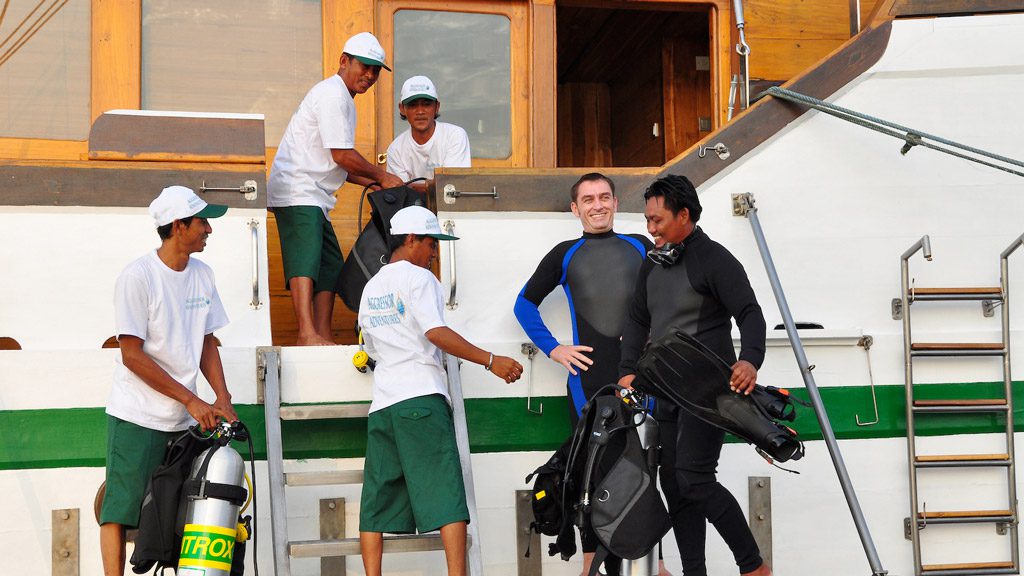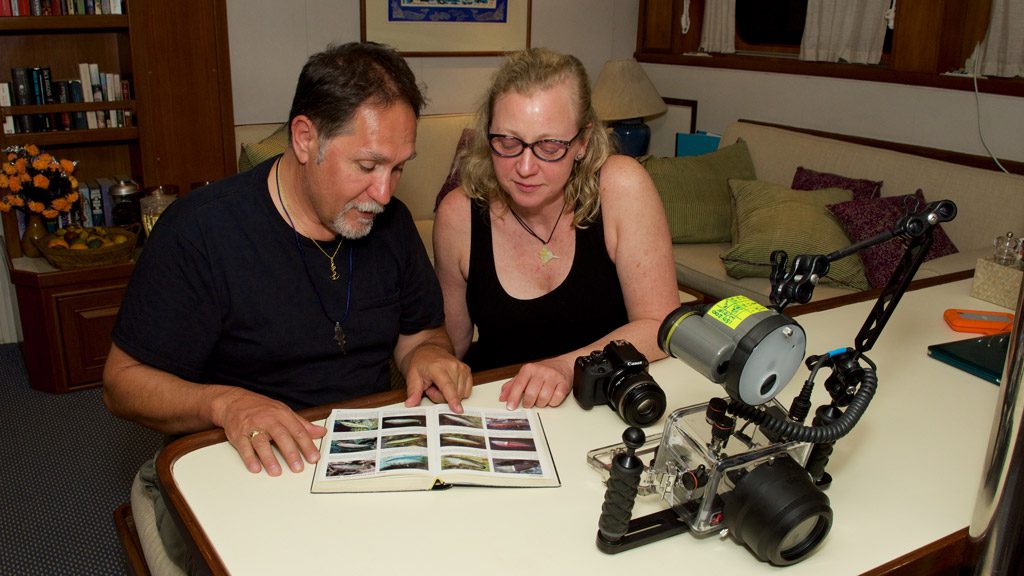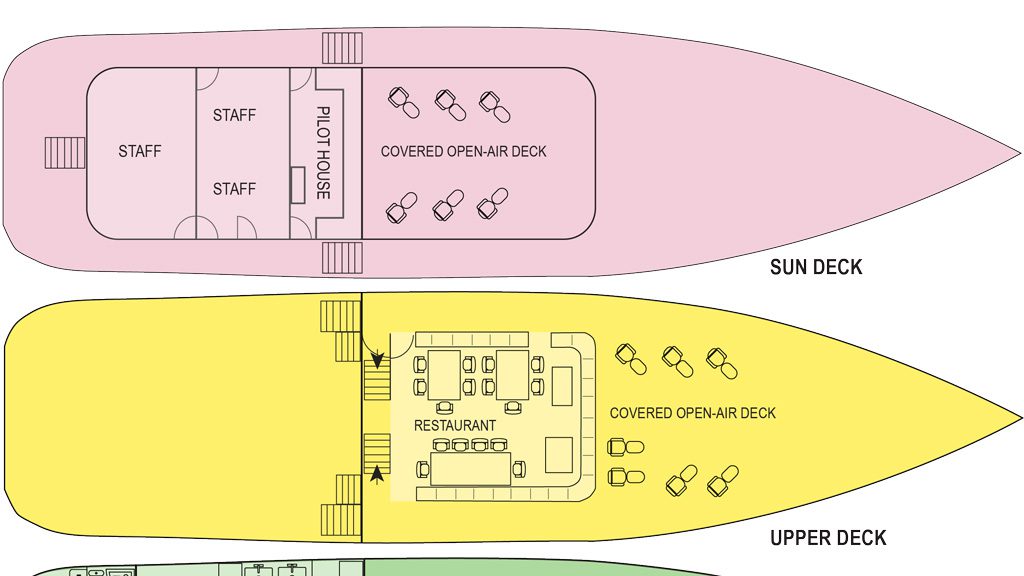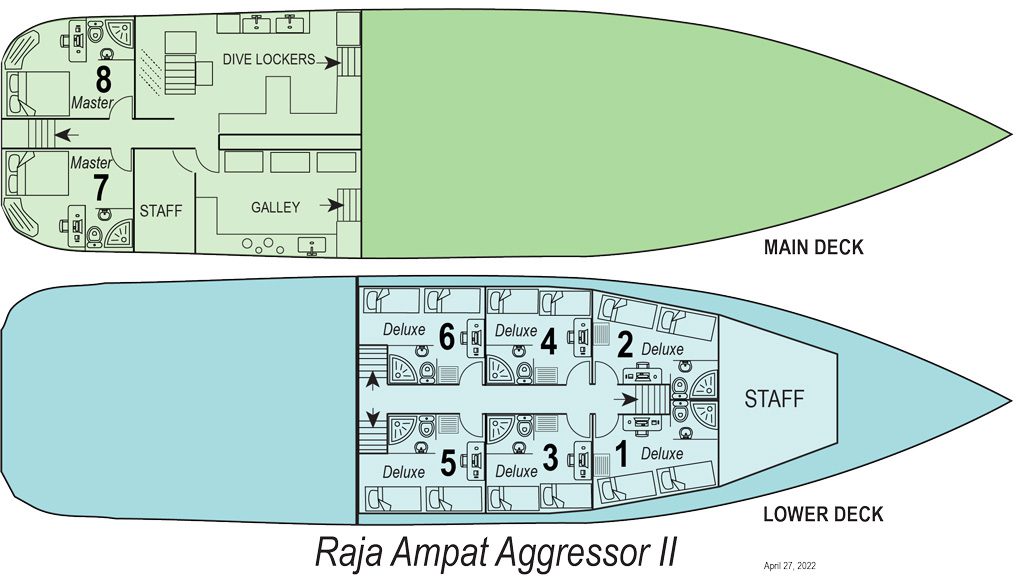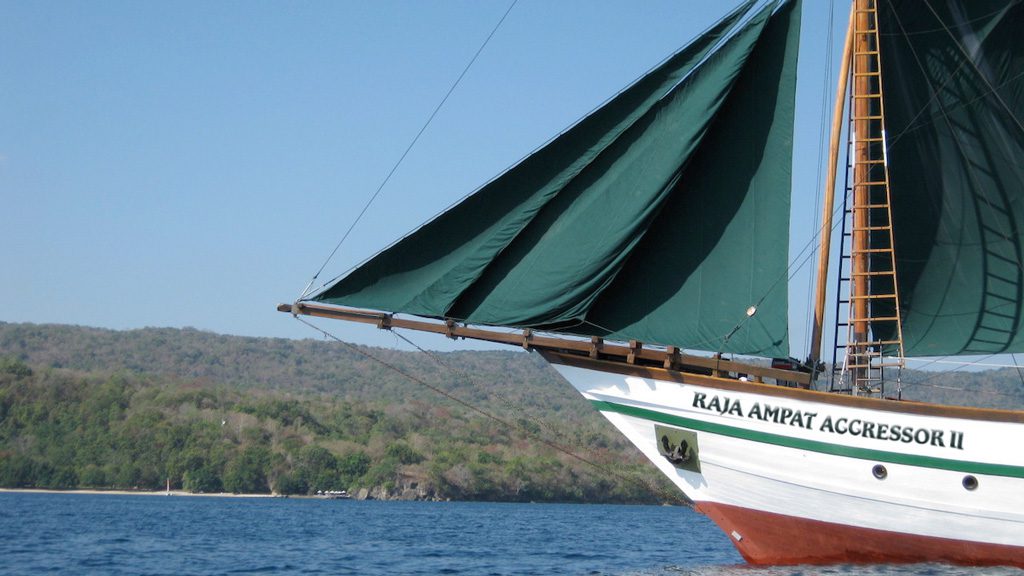 Food & Beverage
All meals, snacks and beverages are provided on board the Raja Ampat Aggressor II. The menu is varied, plentiful, and includes an array of Indonesian feasts and local cuisine.
Each morning awaken to a selection of fresh fruits, hot entrees, cereals and juices. Lunches are a taste of Indonesia with a focus on local cuisine. Snacks are different each day and include a variety of hot and cold, sweet and savoury items. Dinners feature salads, vegetables, seafood, beef or chicken, with a fresh homemade dessert each evening. Guests won't go to bed hungry, that's for sure!
We think…
The Raja Ampat Aggressor II is a beautiful, comfortable liveaboard. The service on board is excellent. The variety of excursions offered in all parts of Indonesia stands out. Raja Ampart Aggressor II is a great choice for those want to explore various, very remote dive areas in this part of the world.
Diving in the waters covered by the Raja Ampat Aggressor II is an incredible opportunity to experience the diversity and abundance of marine life in the area of the Four Kings which is comprised of over 1,500 islands, 600 types of coral, 1,500 species of fish, and more than 600 varieties of mollusks. The Raja Ampat Aggressor II offers four different itineraries covering the following areas:
Raja Ampat
This trip covers the best dive sites of Dampier Strait, Fam, Mansuar, and the best diving area in Raja Ampat – Misool.
Derawan Islands
The Derawan Islands are located off the eastern coast of Borneo, in the famous Celebes Sea. Derawan is an archipelago comprising of Derawan, Maratua, Kakaban, and Sangalaki which form small and remote atolls with sandy banks. This area is considered the second most biodiverse place in the world.
Raja / Halmahera / Lembeh
This itinerary combines the best dive sites of Dampier Strait, Fam, Mansuar and Misool. The remote island of Halmahera is located between the Molucca Sea to the west and the Pacific Ocean to the east providing a unique geography with its four peninsulas enclosing three great bays and three volcanos.
Lembeh / North Sulawesi / Derawan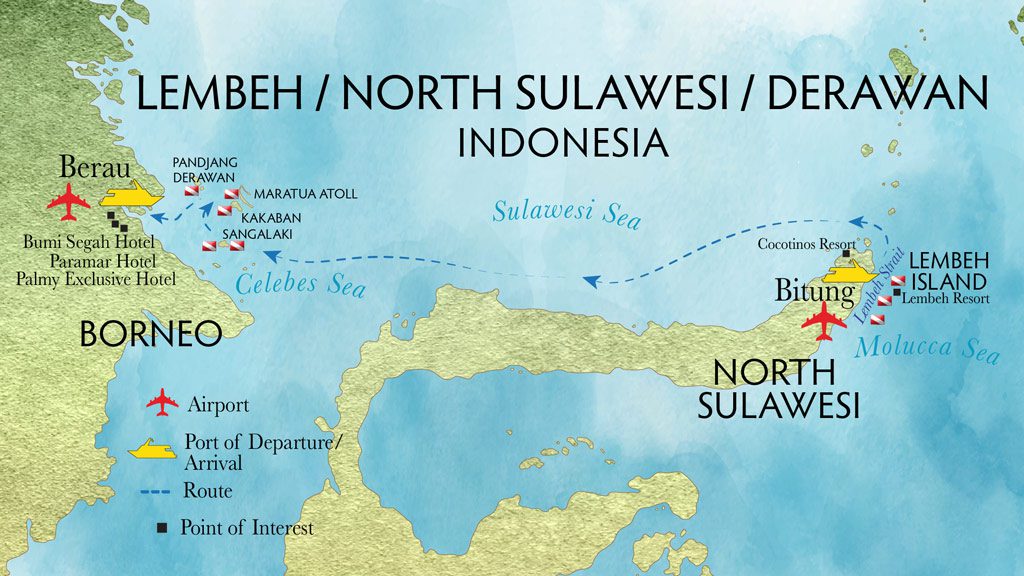 There are 8 cabins on board the Raja Ampat Aggressor II accommodating up to 16 people. There are 2 Master Staterooms each with a double bed, and 6 Deluxe Staterooms with 2 single beds end-to-end. All staterooms have 2 port holes, climate controls, a monitor with media player, large wardrobe, and private bathroom with shower. Each room has 220V/50Hz electrical power with all power socket are three-pronged and grounded.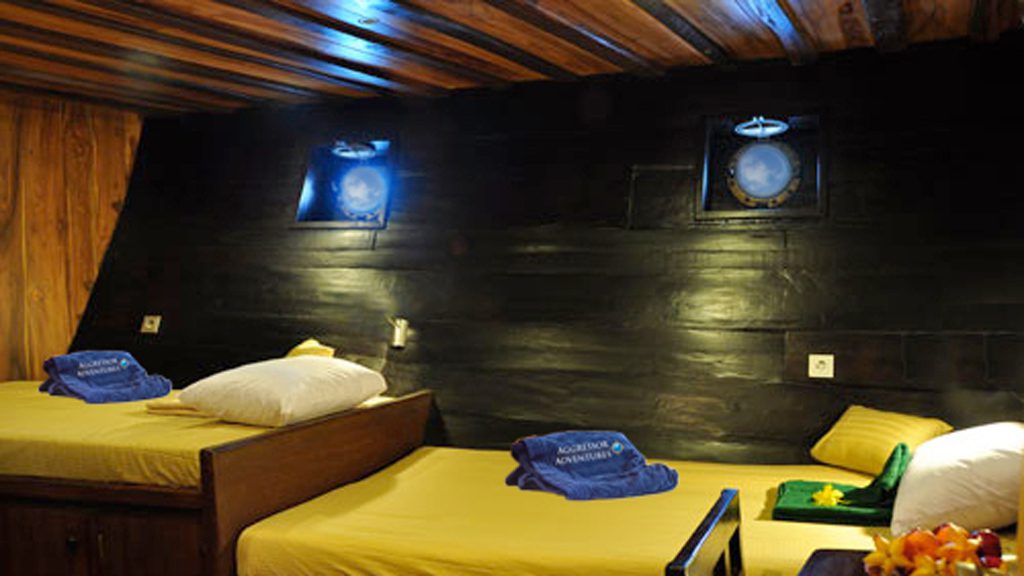 With a choice of four itineraries the Raja Ampat Aggressor II ensures an expansive and memorable diving adventure. The average water temperature is between 28°-30° celcius, and all dives are made from the boat's 2 dive tenders.
Raja Ampat
7 and 10 nights itineraries combine the best sites of Dampier Strait, Fam, Mansuar and Misool. Highlights of this trip are the manta cleaning station near Mansuar, and the huge schools of fish near Farondi. The Dampier Strait separates the Birdhead Peninsula from Waigeo and Mansuar, and is where the Pacific Ocean meets the Halmahera Sea. The result of this is an explosion of marine life and the regular strong currents are especially accommodating to the big fish species. Here the main attractions are manta rays, reef sharks, mackerel, tune, barracuda, dolphins and whales. Night dives under the Arborek or Cape Jetty are favourite locations for some spectacularly peculiar creatures such as wobbegongs, walking sharks, nudibranchs, pipefish, seahorses, frogfish, scorpion fish, and many more! Misool is one of the most biodiverse regions in the world and is home to a stunning array of reefs with vertical walls, slopes, dry rocks, caves, lagoons and brightly coloured soft corals. This area is also well known for its pygmy seahorses and gorgonians. Averaging up to 22 dives on a 7 night trip and up to 33 dives on a 10 night tour, there is sure to be lots of adventure and amazement in Raja Ampat.
Derawan Islands
A 7 night itinerary sailing Derawan Islands provides 22 dives in this region off the eastern coast of Borneo in the famous Celebes Sea. Derawan Islands are part of the Coral Triangle which is home to 872 species of reef fish, 507 species of coral, invertebrates including the protected giant clam species and coconut crabs. Highlights on this trip include the thrilling caves and  non-stinging jelly fish lake in Kakaban; the large year round population of turtles and manta rays, the turtle nursery, and frequently spotted whale sharks in Sangalaki; Maratua Atoll which has at least 13 caves and swarms of barracuda, grey reef sharks, thresher sharks, many turtles and schooling eagle rays; the incredible macro life of the Pulau Panjang & Pulau Derwan which includes satomi pigmys, sea dragons, ghost pipefish, frogfish, blue ring octoput, harlequin shrimp, and tiger shrimp; and Talisayan which homes a large population of whale sharks during the diving season.
Raja / Halmahera / Lembeh
This is a 12 night trip which combines the best dive sites of Dampier Strait, Fam, Mansuar and Misool. Halmahera is the chance to experience  impressive colourful reef fish and exotic invertebrates in the warm and shallow reefs, while the deeper waters provide current-cooled seamounts, walls and pinnacles with shark and tuna. The unique geography of this area sees four peninsulas enclosing three bays and three volcanoes making for interesting dives with an abundance of spectacular creatures and huge schools of barracuda and other pelagic fish.
Lembeh / North Sulawesi / Derawan
Another 12 night tour encompassing a vast number of coral species, hundreds of species of fish, the non-stinging jelly fish lake in Kakaban, the many caves of Maratua Atoll, the huge population of whale sharks in Talisayan, the turtles and local government turtle nursery in Sangalaki, plus so much more! Needless to say there's lots of adventure once you're on the Raja Ampat Aggressor II.